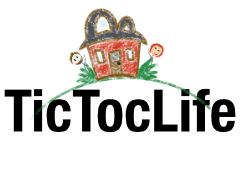 Hello Subscriber, here's our latest FIRE newsletter!


What's Going On With Us & Giving Back
We've had a busy start to August in the TicTocLife household after our staycation break at the end of July!


Jenni has been busy juggling an ever-changing part-time work schedule, supporting her fellow pharmacists as they need a break with little vacations during the pandemic. Being new to the semi-retired life, she is working on developing healthy habits. A few of her first goals are to have a consistent wake-up time and exercise daily. Without a set time and place to be every morning, it is easy for her to hit the snooze button.


Chris has been focused on partnering with a good friend to build-up his own digital consulting. They've been negotiating a contract together with a non-profit publisher that focuses on environmental missions. Mentorship opportunities are a primary motivator for Chris' ongoing, though minimal, work.


We've been working through our giving plan together. We've just published our three-month update for the TicTocLife blog and made public one key component of our giving: Reader's Choice FIRE Fund with a goal to reach $41K by TicTocLife's one year anniversary. Help us decide which non-profit we should give to on September 1, 2020, by voting on the fund's page!
Personal Finance Favorites on the Web
See an article from our favorites a friend might like? Forward this newsletter onto them!
Our Latest Posts
Incase you missed one, here's our latest posts since our last newsletter:
Buying the Total US Stock Market: VTSAX vs VTI and Alternatives
We've been collecting tiny slices of thousands of companies over the years. Let's compare frugal ways you can too with low-cost index funds: VTSAX vs VTI, SWSTX, FSKAX.
From Hobby to Business: Making What's Fun Into a Job
Switching from a hobby to a business venture can bring you riches or leave you with a lost passion. Here's how to decide if it's worth it.
The Value of Time: A Telling Tale of Spending vs. Living
How do you set the value of time? Would you not spend $2M in exchange for 60K hours to do as you please? A telling tale of Chris & Irsch.
If you found an article we wrote that a friend might like, forward this newsletter to them!
We're most active on social media here:


Thanks again for subscribing to our infrequent newsletter. We both hope you're enjoying TicTocLife as much as we are. If you have feedback about this newsletter, you can reply directly or use our Contact form.