For many of our readers, it's been a very long year without much travel, if any. You're probably dying to get out there and start exploring the world again!
All of us are stuck at home while our travel credit card rewards and hotel certificates stack up. We open our emails to another crazy travel deal trying to draw us back into the adventure of traveling.
It makes you start daydreaming and pretend planning where you will go and imagine what you will see. It's easy to get sucked down the rabbit hole of travel deals and low airfares. You've been waiting to travel since reaching FI but then forced to stay home for a year as a pandemic washed over the world.
Even with all the temptation, Chris and I are hesitant to jump right back in where we left off over a year ago. We want to be responsible travelers while feeling safe and comfortable.
Once vaccination rates started to rise and we had some extra time, we felt comfortable working on our travel plans for our next trip. We decided to test our safety and comfort levels on a domestic flight.
We like to research all of the options to find the best flight deals. After using all of our thrifty travel planning skills we've acquired over the years, we came up with a few different options.
First, we needed to answer when is it cheaper to fly or drive given our choices. Of course, we ultimately ended up with multiple options that were a mix between driving or flying! Read on to find out how we valued our time savings versus money savings during our recent trip.
How to Determine Your Travel Options
We probably spend way too much time trying to find the best flight for the lowest cost. But we have the time (especially with both of us working just part-time). With it, we've developed the skills in order to keep our travel costs low.
When is it worth it to drive instead of fly?
When your vacation dates are flexible there are more travel options available. First, we needed to decide: is it cheaper to fly or drive.
With an extra day at your disposal, you may choose to drive your own car to your destination. This would avoid the need for renting a car upon arrival but puts extra wear and tear on your car. You can calculate total driving costs at roughly 45 cents per mile according to Jesse's calculation.
In my research, I came across a great tool that lets you enter your closest airport and destination to help determine whether it's better to fly or drive given various inputs. There's a screenshot below of some of the initial data I worked with, but you can use the simple tool for free here.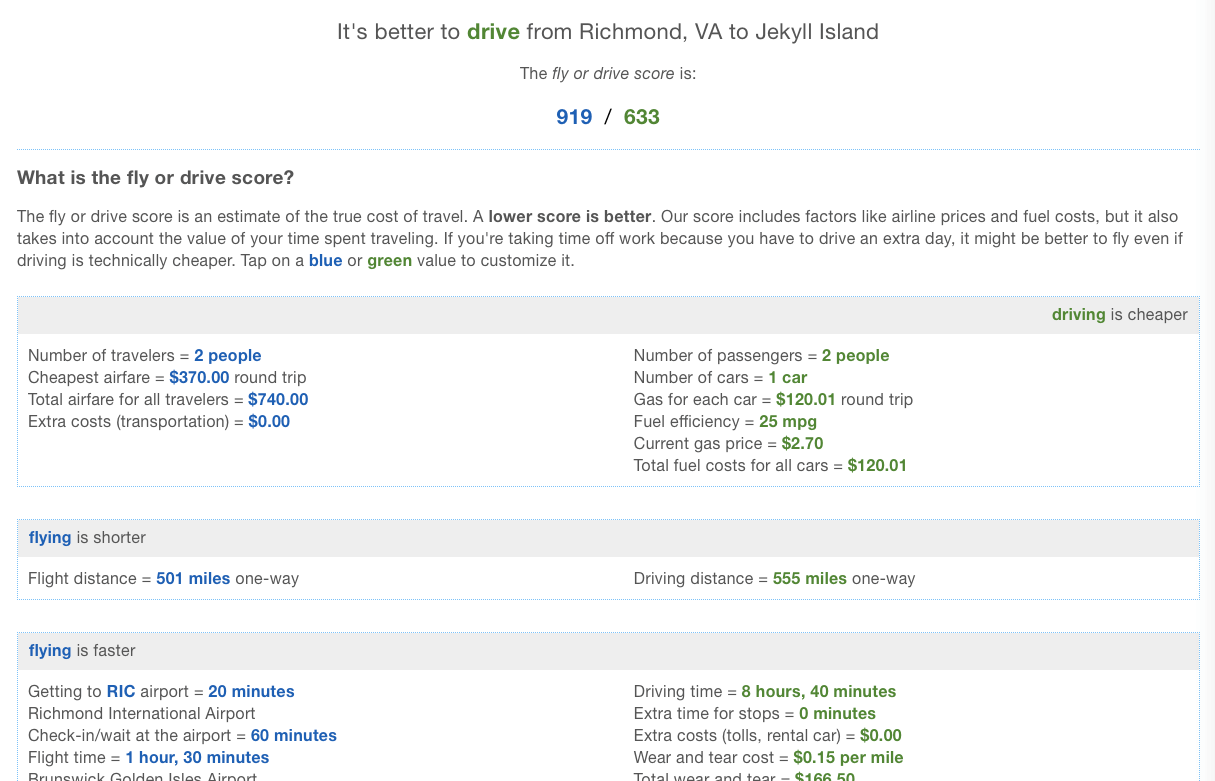 Plus, when driving you have to pay attention and drive the whole way!
Of course, this is for the extreme scenario of driving the whole way versus flying to the closest airport that was fairly small and had expensive fairs.
What about flying to a larger airport and driving from there?
We pulled up flights to Orlando, FL—a few hours drive from our ultimate destination. For us, having a lot of flexibility in our schedule—14 days free—let us find the least expensive flight using Google's flight date grid. This allowed us to maximize our time away from home and every dollar. For our destination, mid-week flights had much lower airfares than those on or close to the weekend.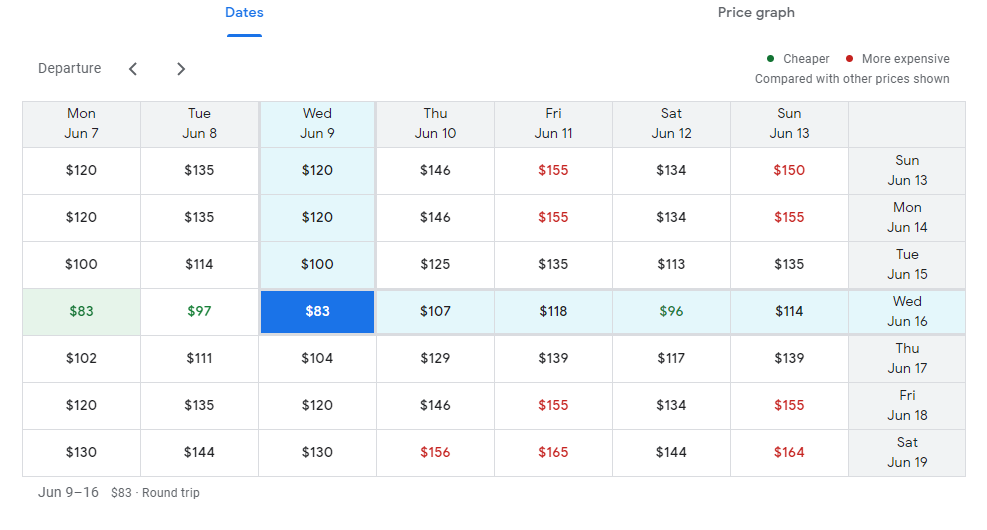 If you have time to research your flight options, you may notice how the airfares vary day to day. Avoid researching the cost of airfare on the weekends. We find researching airfares mid-week on Tuesdays and Wednesdays have the lowest rates.
Choosing a nearby alternative airport can also affect the airfare. If you have the ability to drive to a different airport, this may open up additional price options.
Having a flexible schedule, researching flights on different days of the week, and having the option to fly to alternative airports were the three factors that we worked through to determine our lowest possible airfare for our trip.
Ultimately, we decided we would mix some driving and flying. Now we just needed to decide how much of each!
Narrow down the results to reasonable options
From our research, we came up with three viable options for our first flight of 2021. Each option considered the following variables: the layover, the distance to the destination, and the cost of the flight.
Flight Options:
Fly to the regional airport at our main destination with a layover for $570 for two seats.
Fly non-stop to the closest major airport with a one-hour drive to our first destination for $400 for two seats.
Fly non-stop to an alternative major airport with Frontier, an ultra-low-cost carrier (ULCC), with a three-hour drive to our first destination for $194 for two seats.
Rule out options that take away from your trip
Option one was the least desirable because of the extended time at the airport with the layovers and it was the most expensive flight. If we chose this option, we would've likely shortened the trip since we'd run out of things to do in only one location.
In all three options, we would need to rent a car. So, it wouldn't be fly or drive. It'd be fly and drive!
The rental car in option one would cost the least of the three options but it would seem less valuable since we would be staying in one area.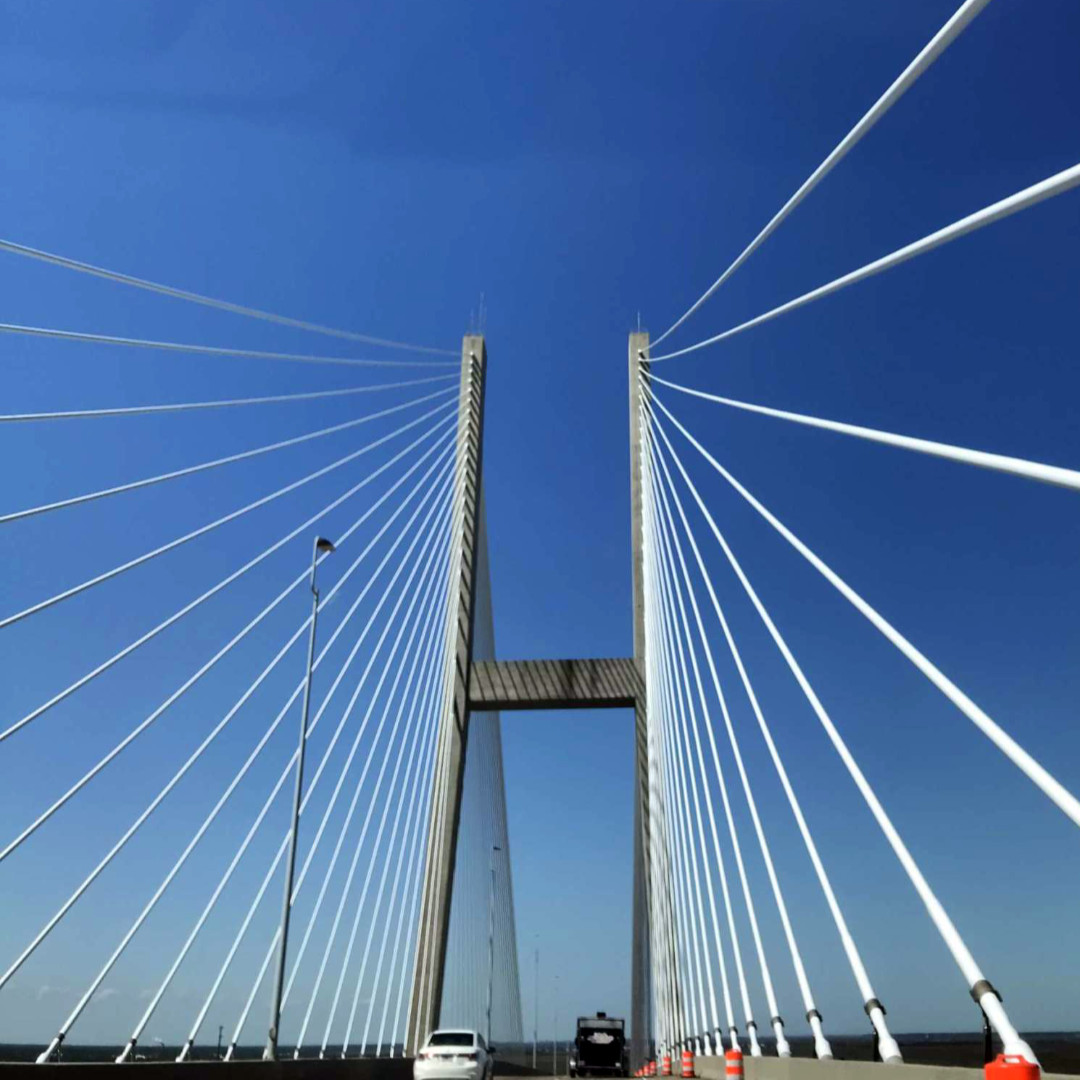 Option two would reduce our time in the airport. It would cost less than option one but more than option three. We would be able to visit multiple destinations and would only have to drive for one hour to reach our first destination after landing.
Option three would limit our time in the airport as well, and let us experience an ultra-low-cost carrier (ULCC) for $200 less than option two. We would need to drive three hours to visit the first of our destination areas with our rental car.
We quickly ruled out option one because it would limit our travel plans. It would be more enjoyable to visit multiple destinations and to spend less time in the airport without a layover. Plus, we discovered it would still be necessary to rent a car to get around the 20-mile area because public transportation or ridesharing wasn't a reliable option.
When to save money versus time
Because a car rental would be about the same cost between the remaining two options, our decision came down to the total driving time and the cost of the flight. Option three would increase our driving time from one to three hours but would save us money on the flight. Plus we would have the opportunity to test out Frontier for the first time on our departing flight.
Option 2: Spend two hours driving round trip and a $400 on airfare
Option 3: Spend six hours driving round trip and a $200 airfare.
We chose option 3. We traded the difference of four hours driving time for a $200 savings on our airfare.
Here is why.

Our tickets were an outstanding $18.40 a seat but we were only allowed a personal item for luggage without an extra fee. Unfortunately, the ULCC airfare was only an option at the alternative airport for our departing flight.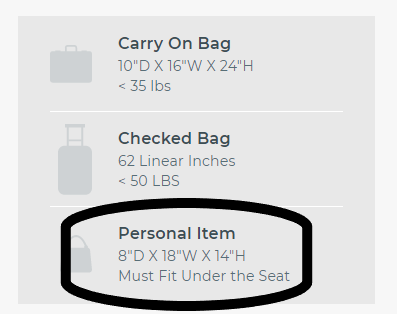 Our return flight was $78.39 a seat with United's basic economy airfare. Again, we didn't pay to upgrade our luggage.
The total for both of our roundtrip airfare was $193.58 ($96.79 x 2).
For some readers, this might seem like a no-brainer. Of course, you would save money and drive a little further. Even considering the extra half of a tank of gas, it should be well worth it to save $200. That is if you don't mind driving.
For others, you may think we are nuts! The risk of driving an extra four hours and having to deal with the potential traffic and missing the flight is not worth $50 an hour in savings.
All of these thoughts crossed our minds. The fact that Chris even suggested an option with extra driving hours was the most surprising. He hates being in the car. For this reason, I am typically the daily driver in our household. Chris usually reserves his driving for our vacations abroad.
The extra hours driving would be during the late evening and early morning which would not take much away from the trip. Even though we both waffled a few times about this decision, the combination of the $200 savings on airfare plus the opportunity to try Frontier seemed too good to pass up.
When you take the time to research flights to alternative airports you may discover savings that are too good to miss. This research let us save $200.
Be Satisfied With Your Decision
The main point of our trip was to dip our toes back in the world of traveling. We wanted to explore our comfort level with flying in 2021. We accomplished this goal. We also took the chance to test out two types of budget airlines for our future thrifty travels.
We were happy with our decision to drive further to keep our travel expenses low. This option had the lowest airfare without a layover keeping us out of the airport as much as possible.
We got to experience our first ULCC flight with Frontier, which was fantastic. We also got to compare our Frontier experience to that of the basic economy flight on United, which was worse.
While this option did leave us with a long drive, it encouraged me to wake up for the sunrise over the beach before our three-hour road trip back to the airport.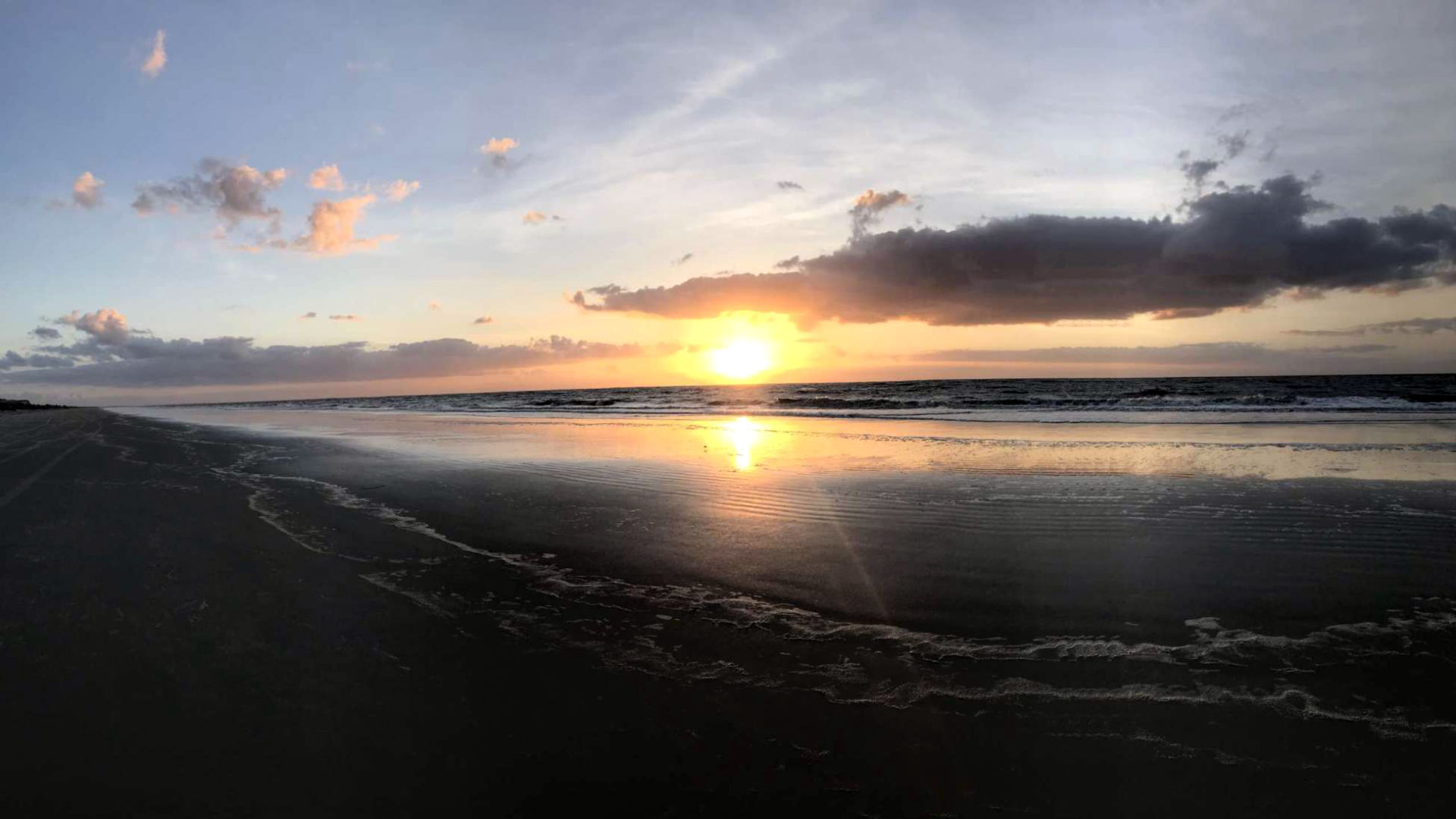 What we learned from this experience is that it is hard for us to pass up a good travel deal. While we prefer to fly than to drive, if a combination of the two works out in favor of both our sanity and savings, we will opt for the combo and save.
Now that the CDC has announced changes to the mask recommendations for vaccinated persons, we are ready to take the next test and travel internationally.
Based on your travel preferences, will you choose the same option we did?