Whoa, the world is moving forward again! It's time for our May 2021 early retirement update. Each month we take time to review our spending as a couple, roll the dice on dogecoin, and then reveal the remainder for our readers to pick apart our mistakes.
We also do a little review of nonprofits to inform our giving each month. May was mental health awareness month and so we've reviewed three mental health nonprofits for our monthly grant that you direct! Be sure to cast your vote below!
During our April budget review, we looked at environmental conservation nonprofits. Read on to find out the winner for April and see our poll for this month's grant!
Lastly, we took our first flights since the pandemic started over a year ago! We blew almost $3K! We'll talk about that trip in more detail, but first, let's go through our monthly budget review.
In the Sankey diagram below, income on the left matches our expenses to the right.
We'll run through the income and expense sources for the month and remark on any interesting items.
Income Summary
We have several sources of income and they tend to vary from month-to-month.
Most of our income is from Jenni's part-time pharmacist job and Chris's ongoing business operations—which is generally on autopilot with nearly passive income.
Part-time work
Jenni continues to work at a local pharmacy as needed.
Jenni's part-time pharmacy position earned her $2,367. That's the lowest monthly income she's posted! Despite working just under 30 hours in May, she still earned a fairly high (per hour) income because she contributed vacation hours to her paycheck. Jenni has a little over 100 hours of vacation time still remaining from before she changed from full-time to part-time work.
About $770 of her paycheck flowed through to 401(k) investments.
Chris's consulting work remains consistent—he provides digital strategy guidance for enterprise, government, and higher ed. He's whittled his client base down to just a few that work in meaningful areas (healthcare) or which provide significant fulfillment (mentoring).
Chris's business paid him $1,701.
Chris also earned $30 while fulfilling his civic duty to serve as a juror in a local court case.
We reveal just how many hours we work each month in the "how much we work" section below, too!
Other income
We earned $32 through eBay and online venues. We sold a few small items around the house that were collecting dust.
May is birthday month around here—not just for TicTocLife (happy 1 year blogging anniversary to us!)—but also for each of us. We each hit the big three-seven. With that came a few gifts from family who still insist on sending "a little something". We received $350 in gifts.
We received a total federal tax refund of $2,908. Sometimes it pays to make less money than expected!
Dividends, interest, credits
Most of our investments are in index funds that pay dividends, at most, quarterly. We didn't earn any dividends this month.
Our savings and checking accounts earned us $6.31 in interest.
May ended with $698 in credits from two banks. These credits were a combination of Chase's pay yourself back promo (mostly used on our groceries) and American Express's AMEX Offers.
Transfers
Overall, we ended the month with an extra $1,026 in checking. This will eventually flow through to our brokerage accounts to increase our investments.
Expense Summary
From our $8,091 budget, we saved $1,796 this month.
That gives May a savings rate of 22%. This is our lowest savings rate reported since we started a year ago!
Considering our average FIRE budget for 2020 was about $3,405/month, we were way over our target monthly spending!
We spent $6,295! That's about 185% of our typical monthly FIRE budget. We've been expecting 2021 to be a more expensive year than normal for us, and it's starting to show. But, at least at this point, we're still earning incomes.
If you're curious what our typical annual budget looks like, check out the full FIRE budget review we did!
Let's get into the details of our spending for the month.
Travel (Trips to West Virginia, Florida, and Georgia!)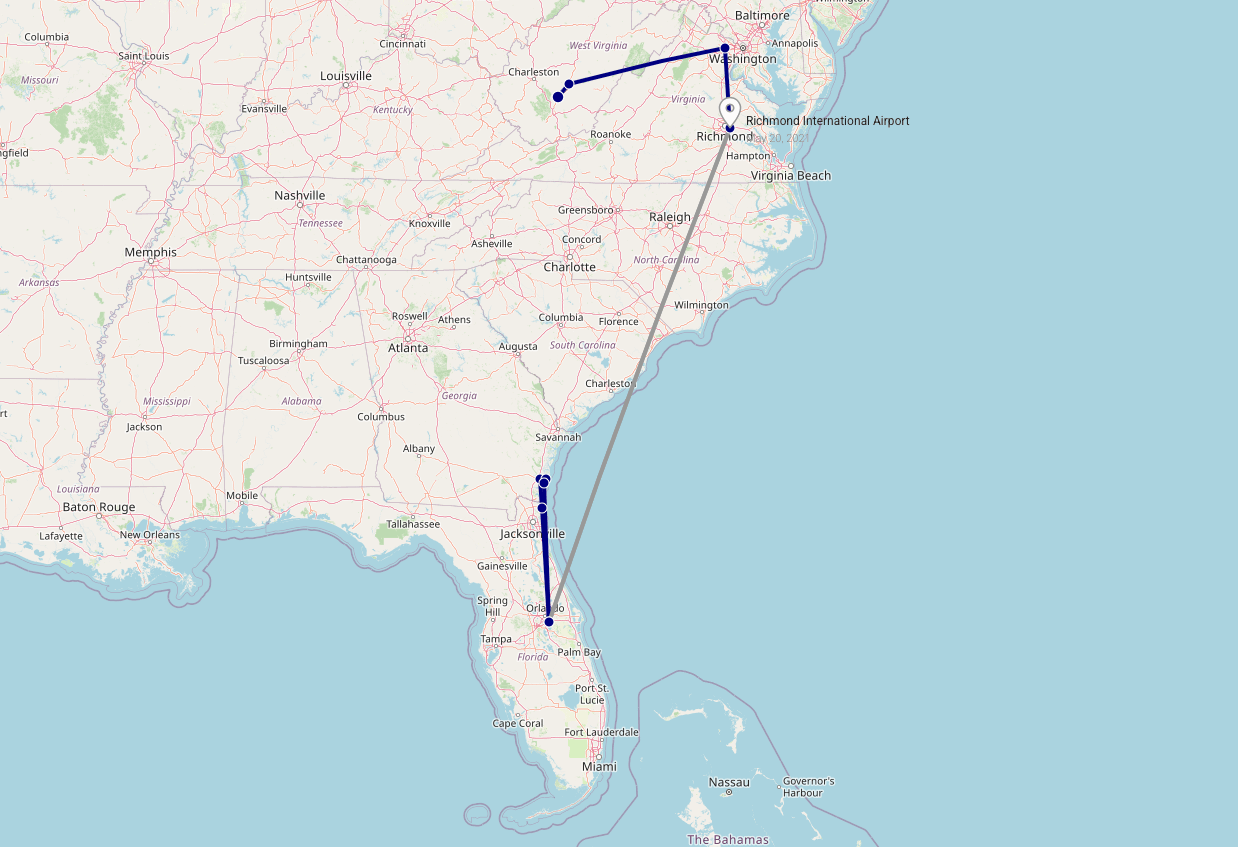 While we've branched out on little trips like our staycation last year and a more recent beach trip to North Carolina, the pandemic really put a hold on our travel plans. Around this time last year, we were busy canceling various trips we'd set up throughout 2020.
We're finally starting to work through those old plans and bring them back to life.
In order to kickstart our travel life, we wanted to have a simple flight to somewhere peaceful on the east coast of the US, first. As much as we wanted to get away, this trip was equally about testing the current state of pandemic travel. While each of us being fully vaccinated dramatically reduces our risk, it's still not zero. And it's still possible to transmit disease to others.
We figured we'd dip our toes in with a short, direct flight to Florida. We also took the opportunity to test out an ultra-low-cost carrier we'd not flown before: Frontier Airlines. Jenni detailed how we came to our specific travel/car rental decision in her fly or drive post recently.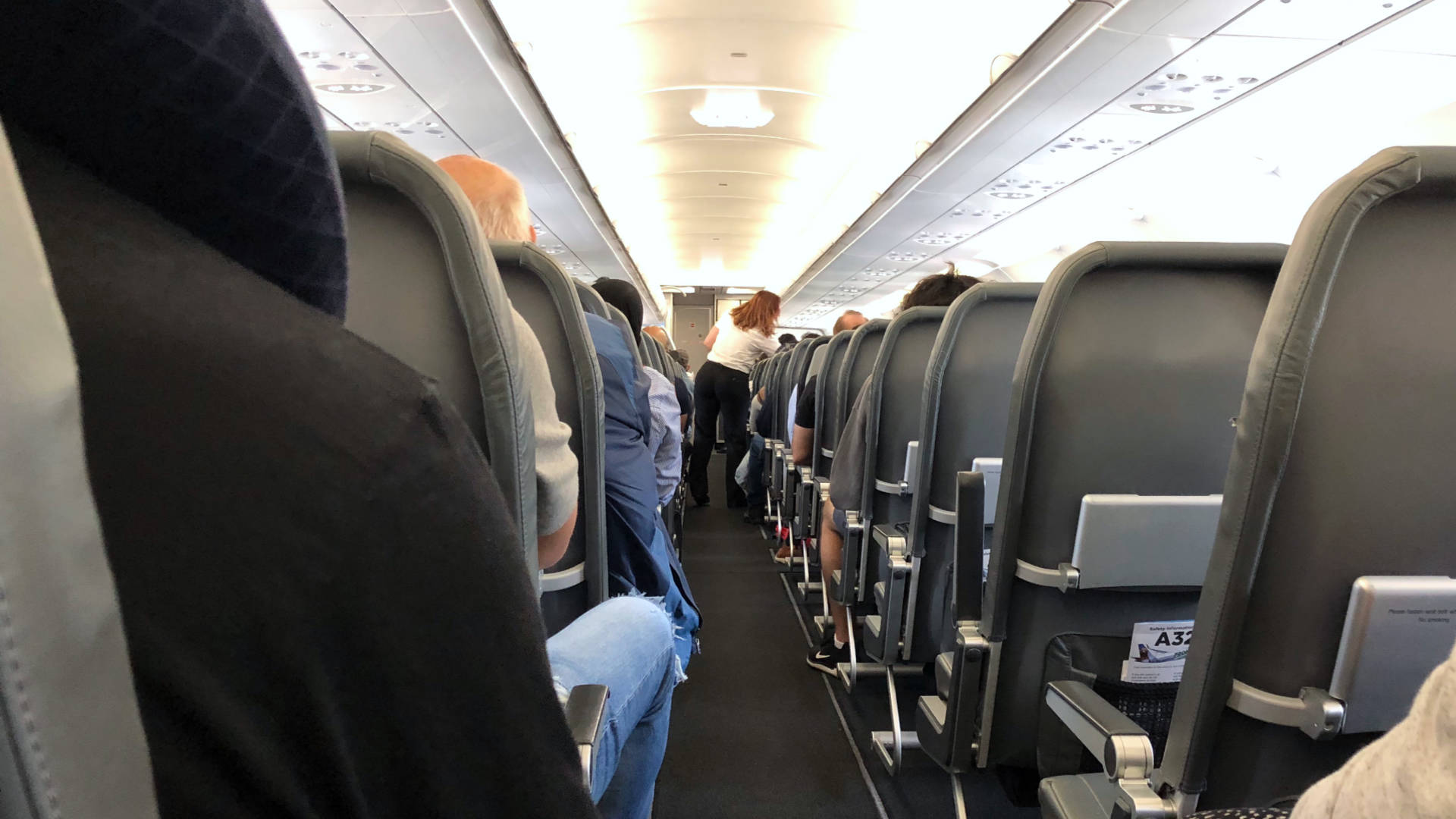 Of course, we also wanted to get away from our home life routines a little and enjoy nature.
Here's a list of our bigger destinations and general intent for each:
Fayetteville, WV — Rock climbing and hiking with 3 other couples
Northern Virginia — Mother's Day celebrations
Amelia Island, FL — Explore old town Fernandina Beach and rest
Jekyll Island, GA — Take in nature and bike the island while beach going
On all fronts, we both think the trip was a success.
Trip Cost
Below is a data table that breaks down our entire trip cost. While it doesn't include indirect costs (like wear-and-tear on Jenni's Prius we had while in WV/VA, food stuffs we brought from home, or adventure equipment we already had), it does cover all of the expenses we experienced during the 16 day trip.
| Expense Description | Cost ($) | Points/Miles |
| --- | --- | --- |
| Hampton Inn—Jekyll Island, GA w/breakfast (4 nts) | 554.24 | |
| Best Western—Brunswick, GA w/breakfast [$20 AMEX credit] (2 nts) | 186.44 | |
| Comfort Suites—Amelia Island, GA w/breakfast (3 nts) | 395.45 | |
| Airbnb—Fayetteville, WV (4 nts) | 296.00 | |
| RIC ➔ MCO tickets on Frontier Airlines (2 adults) | 56.80 | |
| MCO ➔ RIC tickets on United Airlines (2 adults) | | 10,452 Chase |
| Dining & Bars | 425.56 | |
| Groceries & Alcohol | 132.24 | |
| Gas | 109.00 | |
| Jekyll Island State Park entry fee (4 days) | 32.00 | |
| Georgia Sea Turtle Rescue Center (2 adults) | 19.80 | |
| Amelia Island Museum (2 adults) | 20.00 | |
| Fort Clinch State Park (2 adults) | 11.00 | |
| Hertz Orland Airport Car Rental (9 days) | 484.84 | |
| Total | 2,723.37 | 10,452 |
All of these expenses which aren't strictly travel (hotel, flights, rental) also appear within their specific expense categories on the rest of this post.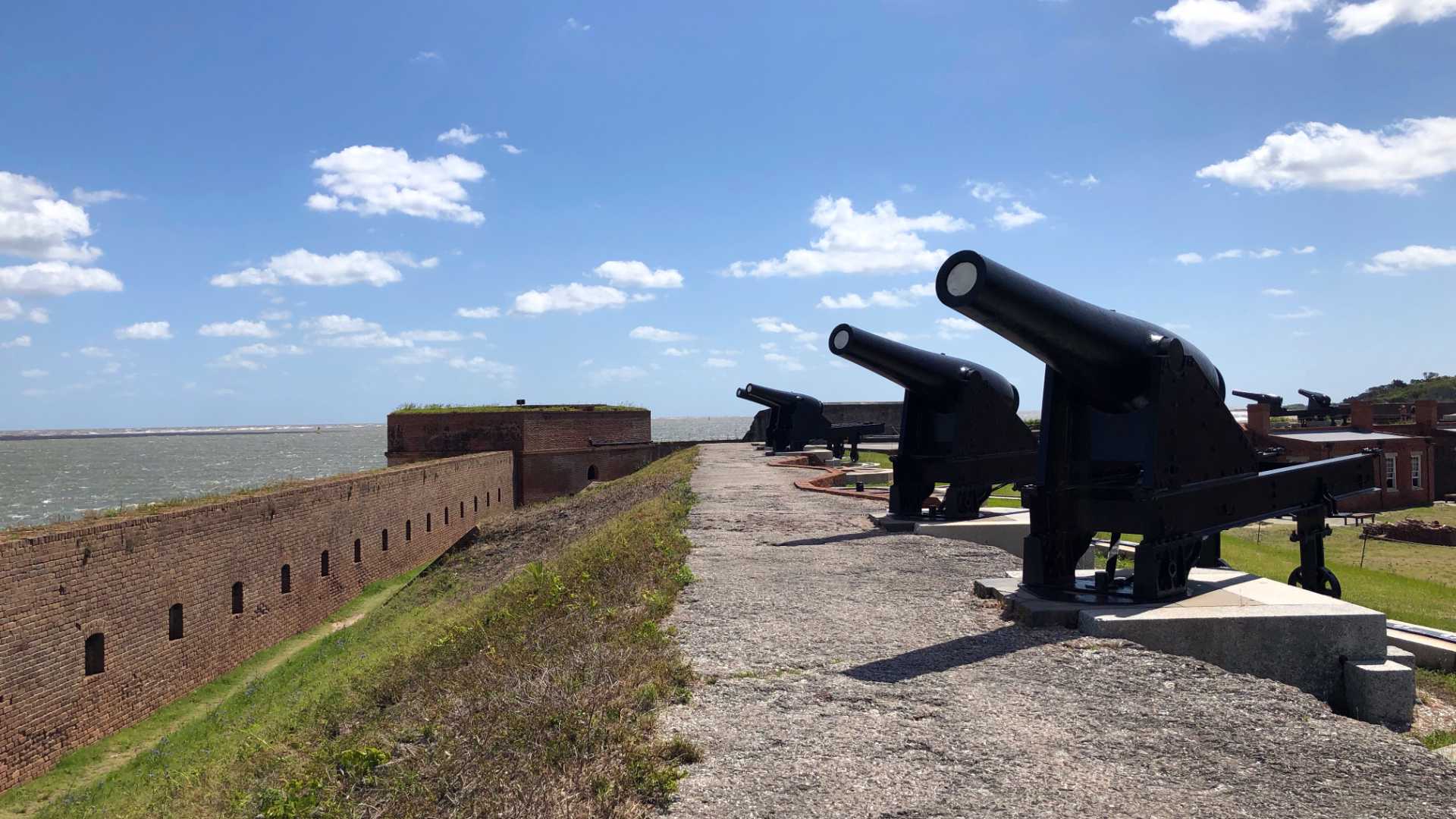 That's about $85 per person per night!
We also spent a bit over 10K Chase UR points (which we'd normally value at about $150).
Considering how many activities we did and how lavishly we spent on dining out, we both thought this was a pretty good deal for 16 days of travel! It's more expensive than our last trip with friends to North Carolina (at $67 per person per night), but we were much more active on this trip.
We lucked out with our car rental (which was 9 days for under $500) considering the recent shortage. Just before our flight, for whatever reason, Hertz seemed to have just one regular sedan available for AMEX Platinum holders at a reasonable rate. All other quotes we got (Priceline, Autoslash, etc.) were over $700 and frequently for things like an SUV or other gas guzzler.
Of course, paying just $57 out of pocket for our flights was hard to beat, too. And the experience with Frontier wasn't unlike any other Basic Economy flight. For us, the key is to have a small backpack each and which fits their "personal item" size requirements.
Our travel cost was $1,9734—which just accounts for travel-related costs (hotels, car rentals, flights).
Home
Our housing costs are broken down in our annual FIRE budget (mentioned above) with detail.
For the monthly breakdown, these details might be helpful to understand:
When evaluating whether to rent and invest or buy a home, we chose to own
We have a 30-year, fixed-rate mortgage below 4% interest
Our HOA is $350/month which covers some of our utilities (heating, water)
We chose the city life vs country life in a medium cost of living area
Housing-related expenses are consistent month-to-month. We have an escrow account with our mortgage provider which helps automate property taxes and home insurance payments.
We live in a 2 bedroom, 2 bath historic brick home built in the 1920s. It's part of a small cooperative.
We'll have a significant update in this section come June. We're writing to you from what feels like a construction zone!
Health
We spent $561 on Health-related expenses this month—that's pretty close to what we expect.
Jenni had some routine blood work done this month for an out-of-pocket cost of about $33.
Jenni's rock climbing gym membership was extended through August at no additional charge due to the gym being closed last summer. She continues to attend personal training which was just $5 this month.
The remainder was for health insurance for the two of us ($522) as we're both paying for individual plans.
Shopping
Jenni used part of the cash equivalent Birthday gift she received to buy a new rock climbing helmet and socks at a cost of $59.
Ibotta was running a special on high quality Revlon mascara where the total cost after rebate would be only a buck or two. Jenni picked up the new piece for her makeup arsenal for $11. Eventually, $9 or $10 will flow back through to us as income ("credits") via Ibotta cashback.
We spent $70 on shopping expenses.
Food & Dining
Our grocery spending remains on a consistent trajectory in line with what we'd like to see. It might be a bit artificially low this month due to spending so much on eating out while traveling.
We spent $316 on groceries.
Through Chase's "pay yourself back" points promo, we earned $291 in grocery-related credits. That makes our true out of pocket grocery cost just $25 for the month!
→ Related: Want to see how to save money on groceries in detail?
Restaurants, Fast Food, Alcohol
A variety of dinner pickup promos from UberEats and the like along with tasty window shopping while we were traveling had us spending more on convenience foods than normal.
We spend $54 on fast food. However, we earned $30 back in AMEX and Chase UR credits.
We ran the alcohol & bars tab up to $61 though most of that was while traveling. And we had some impressive views to enjoy a cold beverage! We earned $17 back in Chase UR credits.
Our restaurant spending hit a startling $400! While we paid ourselves back $310 through Chase UR credits and AMEX credits, that's still a huge chunk of change. All of this restaurant spending occurred while we were staying in hotels on islands in Florida or Georgia. We didn't really hold back when it came to dinner over this 10-day portion of our trip so it's easy to see how we'd rack up $400 in near-nightly charges. However, we had some incredible food and time together enjoying a variety of hole-in-the-wall eateries!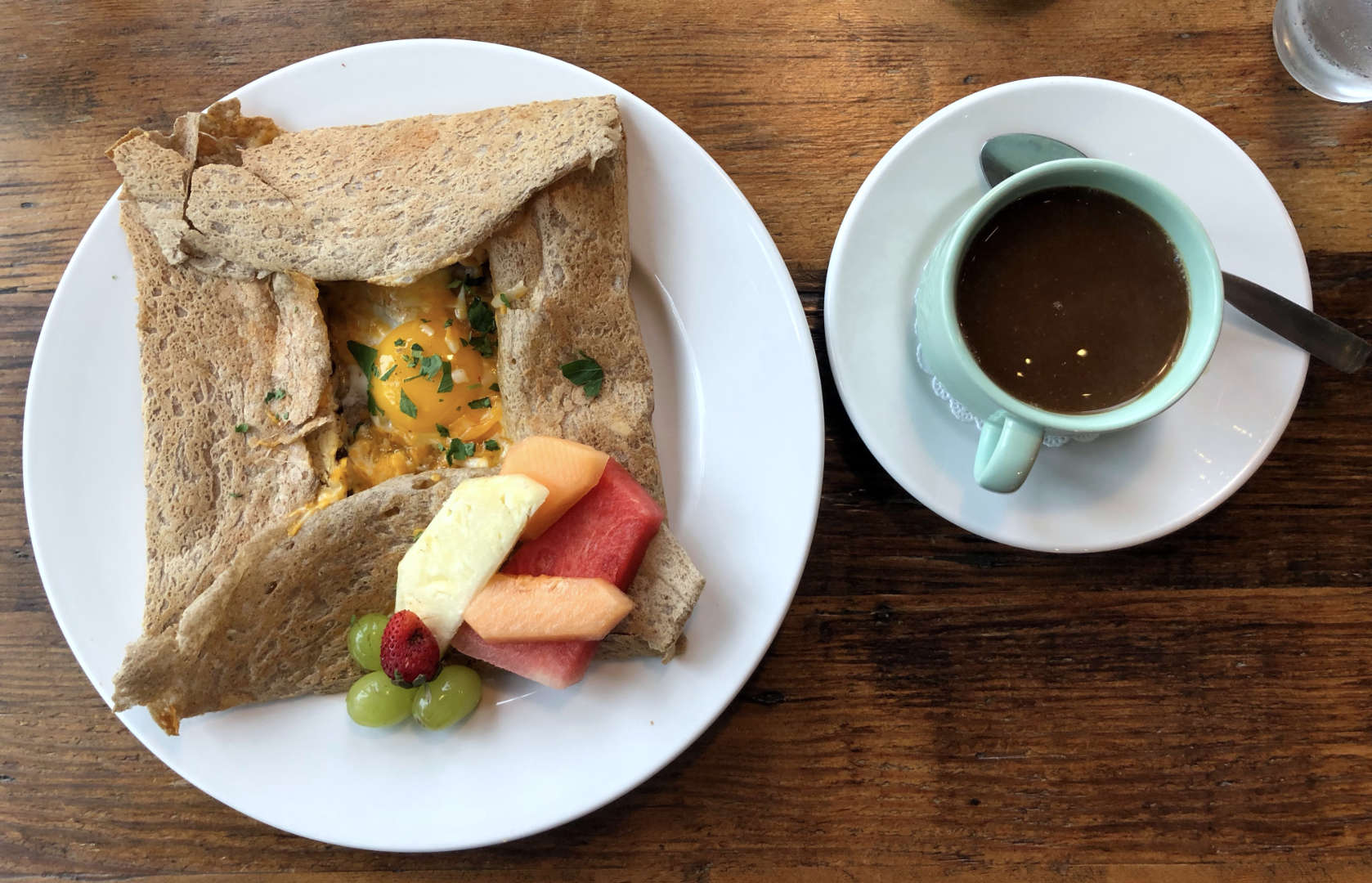 If we were tighter on our budget or still in "building wealth" mode, we could have pretty happily shopped grocery stores for dinner and made good use of our hotel microwave & fridge. That's what we have often done over the past decade or while reaching our FIRE number!
Gifts
As quickly as the gift money came this month, it left! Ha. We weren't the only ones in our social circle with birthdays in May! Alongside Mother's Day outings for each of our moms, we splurged on those we care about a bit.
We spent about $219 on gifts this month. Jenni managed to earn back about $26 by redeeming Chase UR points for some of these gifts.
Donations
Jenni made a direct donation of $5 to Virginia Public Media.
And this blog's reader donation fund continues to grow—more details on this month's grant below!
Utilities
The temperature started ticking up in May around here so it's likely our electric bill will be a lot higher in June. April was pretty cool so our total utility cost isn't too bad.
We spent a just over $49 on electric this month.
In typical fashion, we spent almost $19 on city services (cooking gas, wastewater).
Our Comcast Internet bill rang in at our standard $40 for internet service. It's about 120mbps, plenty fast.
We don't have any television service.
Miscellaneous
Chris got a good deal on special Mobile One 5w30 Synthetic oil for his old Nissan 300ZX. We changed out the oil and took it for a spin (after having to jump it!), too. The oil was only $21.66 after a $30 rebate which we already received.
We spent $22 on auto service & parts.
While the Z was out on the road, we topped up the gas tank with premium 93 octane at a cost of about $40. We spent a total of $149 on gas & fuel this month, with the other $109 being for our rental car while traveling.
We spent $32 on parking. This is the fee that Georgia's Jekyll Island state park charges to access the island ($8/day).
While traveling, we visited a variety of museums and attractions including:
Georgia's Sea Turtle Rescue Center
Amelia Island Museum
Fort Clinch State Park
We spent $50 on these amusements.
While we were touring the turtle rescue center, Jenni made an extra "contribution" to the center by way of buying a pair of turtle earrings, which explains our $15 clothing expense.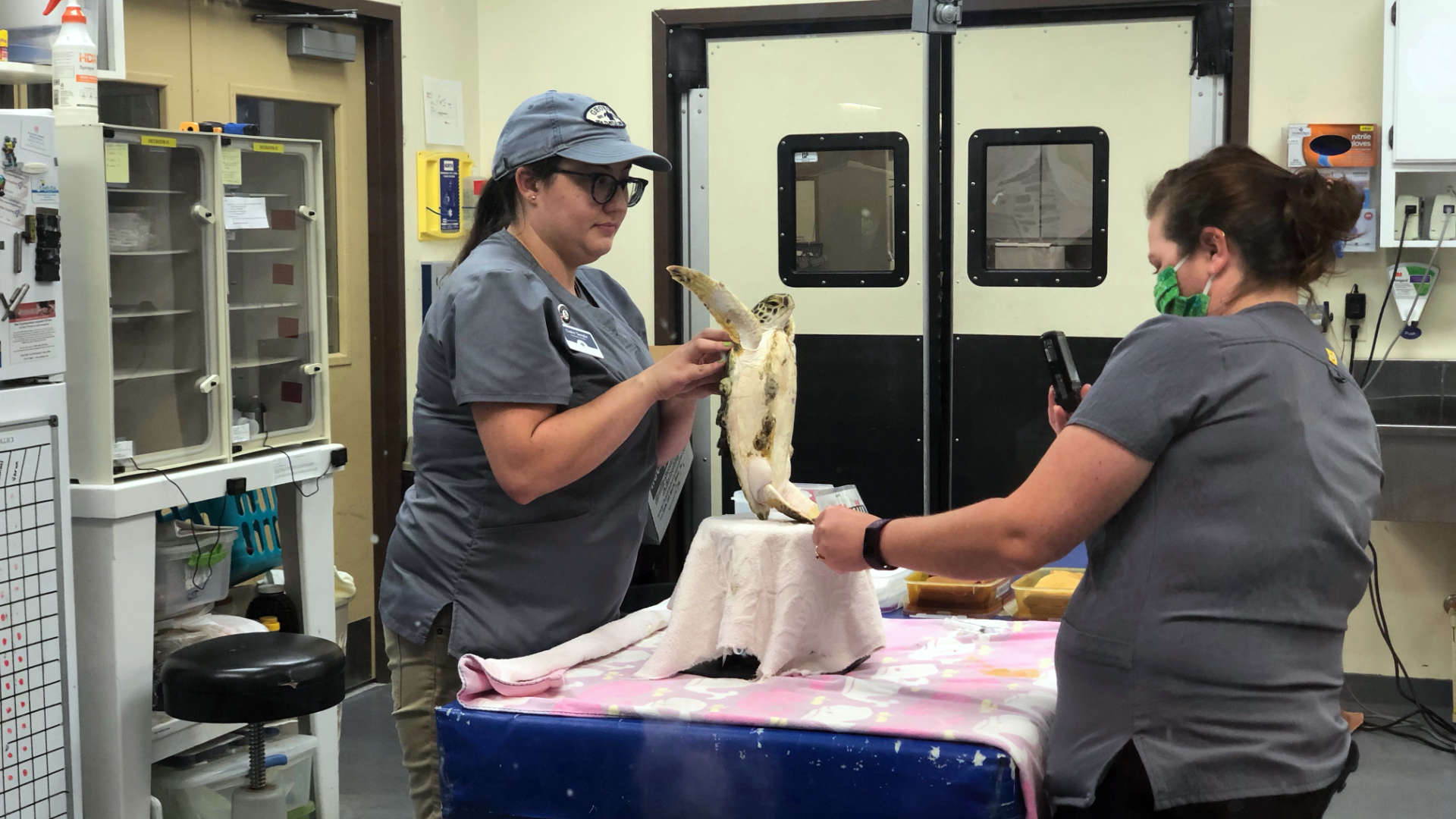 Lastly, our personal property taxes ($99) came due on Jenni's Toyota Prius.
How Much We Work
We like to keep track of how much time we spend doing work that is paid. For Jenni, this is pretty easy as it's just her paycheck time. Chris manually tracks his hours consulting with Freshbooks (referral).
Our aim is to gradually reduce these hours.
So, how did May look compared to April?
| Month | Chris (Hours Worked) | Jenni (Hours Worked) |
| --- | --- | --- |
| May 2020 | 41 | 108 |
| Jun 2020 | 38 | 96 |
| Jul 2020 | 36 | 120 |
| Aug 2020 | 39 | 48 |
| Sep 2020 | 27 | 76 |
| Oct 2020 | 26 | 104 |
| Nov 2020 | 27 | 57 |
| Dec 2020 | 28 | 57 |
| Jan 2021 | 25 | 102 |
| Feb 2021 | 24 | 104 |
| Mar 2021 | 24 | 106 |
| Apr 2021 | 23 | 85 |
| May 2021 | 17 | 29.75 |
An average full-time job for two people would be about 347 hours.
We're nearly at an eighth of regular full-time work at 46.75 hours! Taking trips over the course of about half the month really cut our working hours back.
2021 Theme Update: Discomfort
From Chris:
As I mentioned last time, I'll deliver a little update each month towards my Yearly Theme.
For 2021, I chose "Discomfort". This guiding word is a reminder for me to seek out challenges within life and stretch my comfort zone. It's my way of having a "new year resolution".
Here's what I'm going to work on in June:
Take a breather and reset work expectations a little (I might be losing a client, intentionally)
How about I get that refinance started I mentioned as a missed opportunity from 2020!
Book at least the starting point (a flight or accommodation) for our next trip
I really felt recharged after spending a handful of days in West Virginia's wilderness with friends and a few weeks away in beachy weather with Jenni. Getting away from the draw of the digital world (both work and play) almost always lets me come back with better clarity on what's important—and what's not.
The recharge let's me add some focus in June to get some important tasks done (and assist Jenni in a variety of home improvement projects), but also reminds me of why we're doing this financial independence thing and transitioning towards early retirement.
I just feel better. Being out enjoying the physical world—cultivating a relationship with nature, with Jenni, and with friends—leaves me a more satisfied person. It's too easy to let life slip away behind routine—especially when it comes to work and entertainment.
I made good progress in May toward goals in the last update:
Despite some fresh injuries, I've cut about 4 pounds off over the last few months
Getting away really let me "reset" and come home ready for new projects
I booked a physical with my GP whom I've not seen in about 2 years!
We're working on trips to Arizona, Wisconsin, and potentially overseas (Portugal?) this year
With productive discomfort being my goal in 2021, I'm aiming to incorporate more healthy stress in my life.
Don't have a "Yearly Theme" for yourself? It's not too late to create one!
Net Worth Update
We don't like to focus on the net worth of writers in the personal finance community. However, we do understand it offers a little context to the writing for the reader.
You might better relate to someone with a net worth and earnings history more similar to yours.
We wrote up an extensive post on our earnings and net worth history that ranged from 2006 to 2018. We did it with an average income of $77K per person over the period we analyzed.
→ Related: How to Become a Millionaire in 10 Years (Debt to $1.2M at 33)
Account breakdown
The market keeps chugging along and so do our investments. From a high level, our assets and liabilities are shown in the data table below as of May 31, 2021.
| Description | Value (USD, $) |
| --- | --- |
| 401(k) | 721,358 |
| Brokerage | 863,543 |
| Roth IRA | 154,852 |
| HSA | 36,140 |
| Real Estate | 375,243 |
| Mortgage | (151,414) |
| Miscellaneous Assets | 10,750 |
| Checking & Savings | 38,741 |
| Net Worth | 2,049,213 |
Miscellaneous assets include specific investments we've made in physical assets (think collectibles)
Amounts do not reflect the value of the businesses Chris owns or their assets, which should appear as income to us over future years
Jenni's Prius is not included
Our net worth increased by about $38K.
The S&P 500 was up about 0.5% over the month of May while we were up about 1.9%. Considering a chunk of our assets aren't in the market (cash, real estate, etc.)—we had a great month!
Net Worth History
| Date | Amount | % Change |
| --- | --- | --- |
| July 2020 | $1,555,289 | – |
| August 2020 | $1,597,334 | 2.7% |
| September 2020 | $1,566,393 | (2.0%) |
| October 2020 | $1,568,182 | 0.01% |
| November 2020 | $1,720,113 | 9.6% |
| December 2020 | $1,810,864 | 5.3% |
| January 2021 | $1,860,996 | 2.8% |
| February 2021 | $1,878,154 | 0.9% |
| March 2021 | $1,918,269 | 2.1% |
| April 2021 | $2,010,849 | 4.8% |
| May 2021 | $2,049,213 | 1.9% |
May 2021 Donation Winner
Earth Day is celebrated on April 22 in the US. We decided to celebrate this good old planet a little longer with our May donation poll by drawing attention to three Earth conservation organizations. We hope that you joined in on the celebration and took the chance to learn more about these organizations. If not, it's never too late to celebrate.
We had 27 voters this month. The winner with 13 votes goes to Conservation International!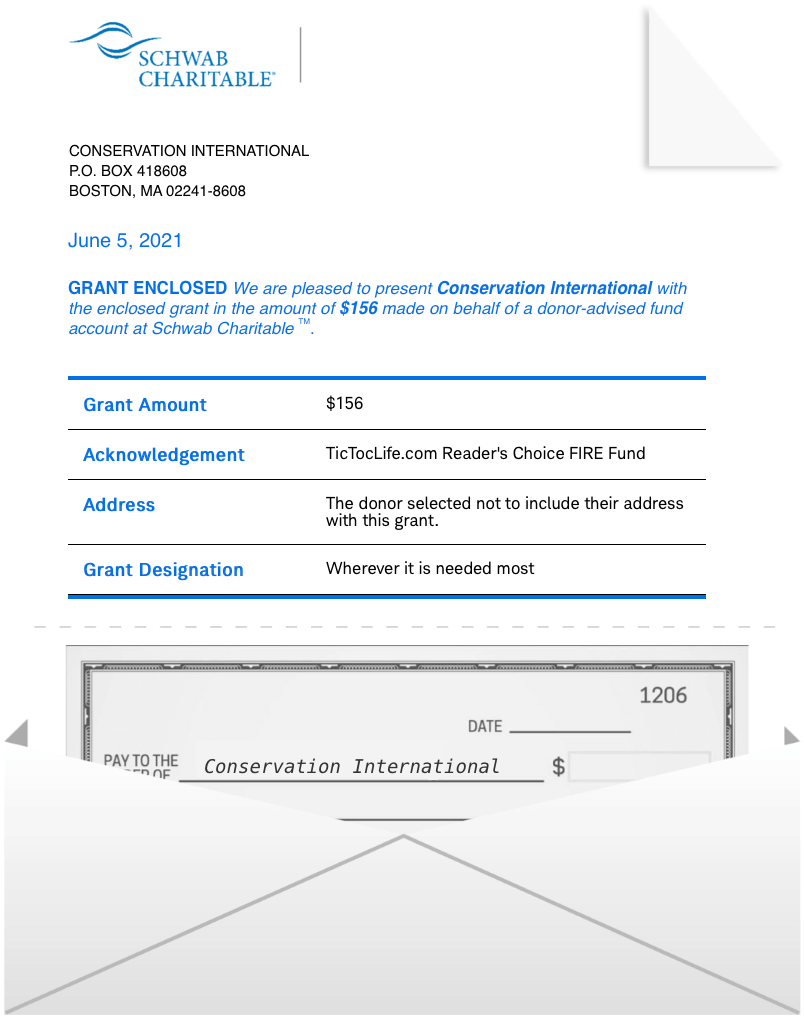 Our Reader's Fund seeks to leverage the principles of FIRE to build a lifetime of giving.
By the time we're near normal retirement age, it's easy to see how the fund could grow to $250K and donations would be in excess of $800/month! That's the power of FIRE and compound interest!
Thank you for the participation in the poll! If you would like to see changes to the way we display our candidates, let us know in the comments.
Polls are now open for our next round of candidates: mental health nonprofits.
Mental Health Nonprofits
Just like the need to stay fit for our physical health, our mental health also needs some love and attention. Too often our mental health is overlooked or discussed in secrecy.
It's time that we stop the shame and stigma behind taking care of our mental health.
We have chosen three organizations to consider for our monthly DAF donation to that focuses on mental health. Each organization has a high charity rating and spends a majority of its revenue on its programs. Review each of these three and help us decide which organization to support by casting your vote.
Summaries below include a link to their Guidestar profile which details the nonprofit's operations and transparency.
1) JED Foundation
Why? Suicide is one of the leading causing of death in teens and young adults. During a time of growth, learning, and transitioning into adulthood, teens are at a very vulnerable stage. If they are without the right support and safety net, even more lives may be lost.
Where? United States
What? The Jed Foundation was created in 1998 after Jed's suicide. His parents decided to create this program in his memory to help schools develop suicide prevention programs and discuss mental health. Their focus is on the emotional and mental health of teens and young adults. Today they are the leading nonprofit for teens and young adults to get the emotional support they need to navigate life's challenges. They hope to prevent future suicides be ensuring mental health is recognized as part of general health and wellness and is not associated with shame, secrecy or prejudice.
They partner with high schools and colleges to strengthen their:
Suicide prevention programs
Substance abuse programs
Mental health system
2) NAMI of Central Virginia
Why? Services for those with mental illness were not always available. The National Alliance on the Mental Illness (NAMI) began out of necessity by two mothers of children with mental disabilities. The women were unhappy with the lack of mental health services available to their children. They set out to find others with similar concerns which lead to the formation of the National Alliance of the Mentally Ill in 1979. Now, this grassroots organization has alliances around the United States such as NAMI of Central Virginia.
Where? Central Virginia
What? NAMI of Central Virginia is a grassroots mental health organization dedicated to building better lives for the millions of Americans affected by mental illness. NAMI promotes wellness through support, education, and advocacy. Their programs support individuals suffering from mental illness and their families. They also support the research of the treatment and care of those with mental illness. Some of their programs include:
Educational courses – 6 to12 week courses where family members can learn more about mental illnesses and how to best support and care for their loved one
In Our Own Voice – an anti-stigma, public education program to create awareness the of recovery from mental illness
NAMI Connection Recovery Support Group Program – an alliance of individuals who have in common the experience of living with mental illness
The HelpLine – a phone service to provide people with information on NAMI, community resources and mental illness
3) To Write Love on Her Arms
Why? It all started with a story between two friends struggling with addiction, depression, self-injury, and suicidal thoughts. He named the story To Write Love on Her Arms describing their five days together before entering a treatment facility and shared it online. This opened up conversations around the world to those struggling with similar issues and sparked a change to the stigma to avoid talking about these issues. Before they knew it TWLOHA was created to help others be free from addiction or self-injury, to stay alive and live fully.
Where? Seattle, WA, Orlando, FL, Melbourne, FL
What? To Write Love on Her Arms is a nonprofit movement dedicated to presenting hope and finding help for people struggling with depression, addiction, self-injury, and suicide. TWLOHA exists to encourage, inform, inspire, and also invest directly into treatment and recovery. Some of their programs include:
UChapters a network of student organizations on college and university campuses to serve as a voice of inspiration and education for their peers
Events and Tours program to meet people face-to-face, share recover stories, provide local resources, and encourage to live better days.
Internships to learn about MOVE training and professional development skills.
The Awareness and Education program to move people from isolation to community and get the help they need.
Nonprofit poll
After reviewing the nonprofit mental health organizations listed above, please take a moment to vote for which nonprofit you think will put funds to use in the best way.
This is your opportunity to guide our giving and participate in supporting these organizations.
(Having trouble using or seeing the poll above? Some reader tools or apps may not display it. View this page in a browser or use this link to our Reader Fund page which has a copy of the poll!)
Thank you for taking the time to vote!
One of our primary goals with TicTocLife is building a stream of giving within the FIRE community and that starts with knowledge.
Want to hear about the results? Signup for our free FIRE Insider newsletter! We send it out every few weeks and include the monthly poll results and donation winners. You can see an archive of the FIRE Insider and signup here!
What Does June 2021 Hold?
There's one thing that June is almost certainly going to be packed with—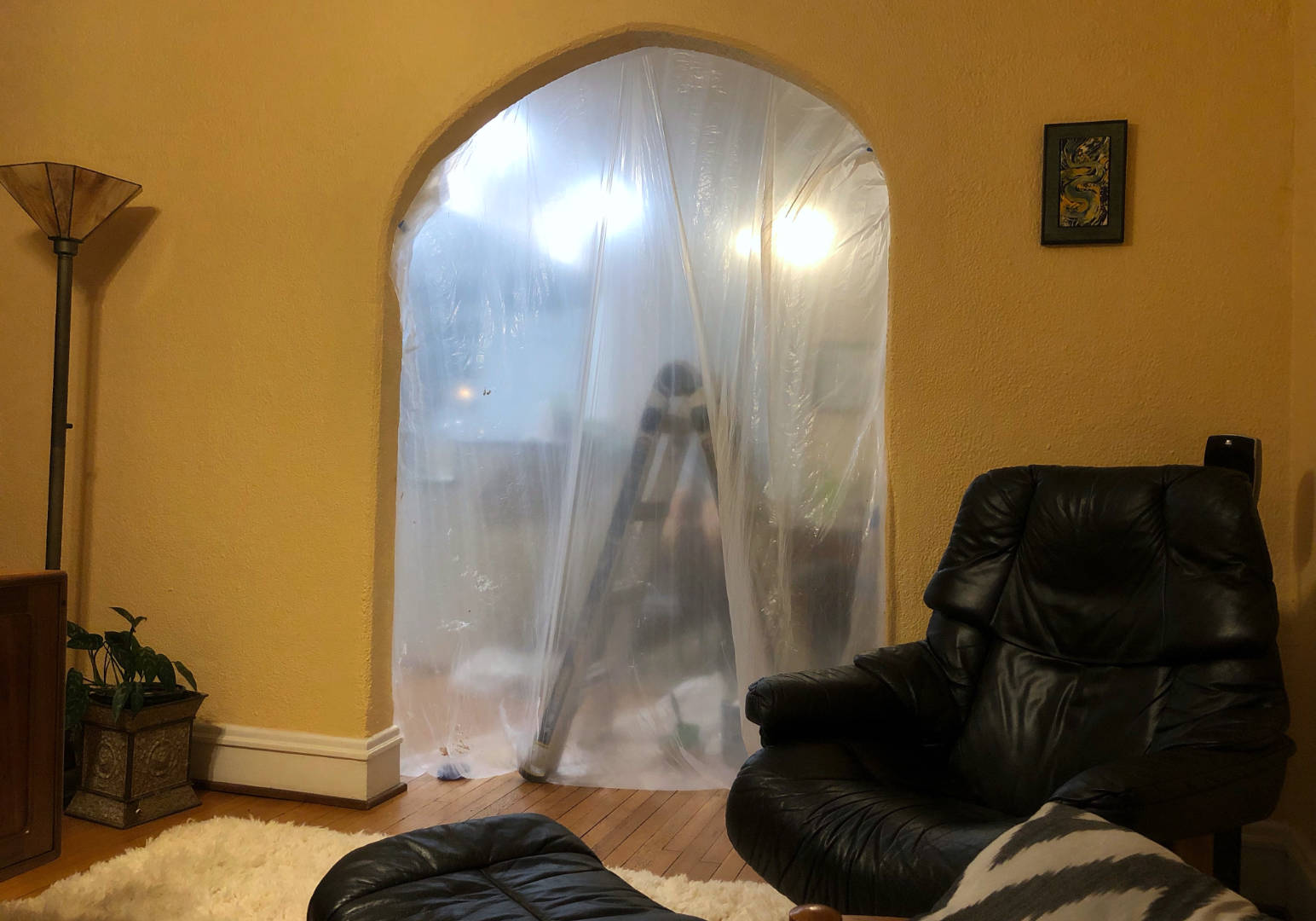 Home improvement projects!
We'll have to regale you with all the fun stories of dining room vent work, living room refurbishment, and bathroom repair—in our next update! At the time of writing, we're in the middle of multiple renovations and have more planned throughout June. Hopefully we'll return with all our digits intact!
Our intention is book the core parts of multiple trips for the next few months, too. It's time to visit grandparents out west and friends in the mid-west. Hopefully an overseas trip is in our near future, too.
And of course, we've got multiple posts planned over the month to help you build your path to financial independence. Stay tuned!
---
What's June looking like for you?
Were you one of the seemingly endless masses of people we saw at the airports?
What did you do to work on your mental health in May?
Let us know in the comments or on Twitter!