Reading Time:
5
minutes
The keyboard I'm clacking away on sits atop a mid-century Heywood-Wakefield kneehole desk. I bought it for a frugal $252.63 in 2018 at a local auction. At the time, I'd been shopping for an office desk, on and off, since 2013.
In the meantime, I was struggling with a cheap multi-level black pressed particle board and glass wobbling monstrosity from a big box office supply store. I'd purchased it only a few years earlier. The plastic "wood grain" veneer was already peeling up off the particle board in spots. The hefty 30″ LCD I used with my workstation caused the upper-level platform to wobble so badly when moving the desk whatsoever—naturally, on plastic wheels. I was afraid the monitor would topple over and crush more than a toe one day.
I got a cheap desk—for cheap. On sale, I managed to snap it up for $50. After an hour of putting it together from the flatpack it came in, it worked just fine for a year. That's before mild wear and tear loosened the numerous screws. Little movements were enough to start stripping the particleboard drill holes and kick off the wobbly desk dance.
I'd suffered the lure of cheap due to a weak Frugality Muscle.
Once that Heywood-Wakefield desk made itself at home under my keyboard, the old black wobbler found its way to a new owner. I let it go for a tenner on Craigslist. I'd suffered a $40 net loss and a frustrating handful of years with wobbly desk syndrome. Sure, it held my workstation off the ground during that time. That's about all it did. A couple of cinder blocks and a board wouldn't have made me think we actually lived atop California's Big One epicenter every time I dared breath in the general direction of my desk. But, hey—it was cheap.
---
Frugal or cheap
You may be thinking: "Well, okay, one is a cheap desk that falls apart after some years. The other is an expensive desk that will last longer. But you paid six times the price for it!"
You'd be right. Let us set aside the fact that there's a tragedy of the commons when it comes to mass-produced throwaway junk polluting landfills. We'll ignore the irritation I had with the wobbling wonder, minor as it may be in the grand scheme of things. There is one key aspect that sets the two purchases apart which has been ignored so far, though. That is the market value of the Heywood-Wakefield Kneehole desk that's decades old.
As the embedded Antiques Roadshow clip above shows, whenever I decide to sell the desk, it should return a multiple of what I paid for it. I just need to keep it in reasonably good condition. This desk's market value has increased over the decades due to a combination of inflation, lasting construction, and general desirability. There's no reason to believe that market value will go down in the near future. The absolute price I paid is generally irrelevant.
Good value + (purchase price < market price) = frugal purchase
For me, a key component between cheap and frugal is value. It's not necessarily quality—which is certainly nice, but quality can be neither frugal nor cheap. A frugal purchase, or good value purchase, is derived from the price you pay relative to its market value. It should also be of significant use to you: not destined to wind up in a landfill anytime soon. In sum, a low purchase price compared to market price added to high, lasting usefulness to you—defines frugality.
Fancy stuff and expensive hobbies
This mentality lets us fill our house and our lives with some high-end objects. We have a teak dining set by J.L. Møller that will outlast both of us. It'll do so while increasing in value, making it more of an investment than a furnishing cost. Buying it for $933.55 when the local market value exceeds $2,000 makes it frugal. Our Danish designed tabletop cabinet just found a new home as a gift for a very happy wife. The husband gleefully picked it up from us for $295. It'd served as an organizer for nearly two years for us. At a cost of $83.38, it was a solid money maker.
Careful shopping lets us "rent" many things we'd simply like to test within our lives. Thinking about selling a thing, when we buy it, helps us avoid immediate depreciation from new things. We don't feel guilt from the expense itself or feel limited by the inherent traits of a FIRE budget.
Mountain biking for fun and profit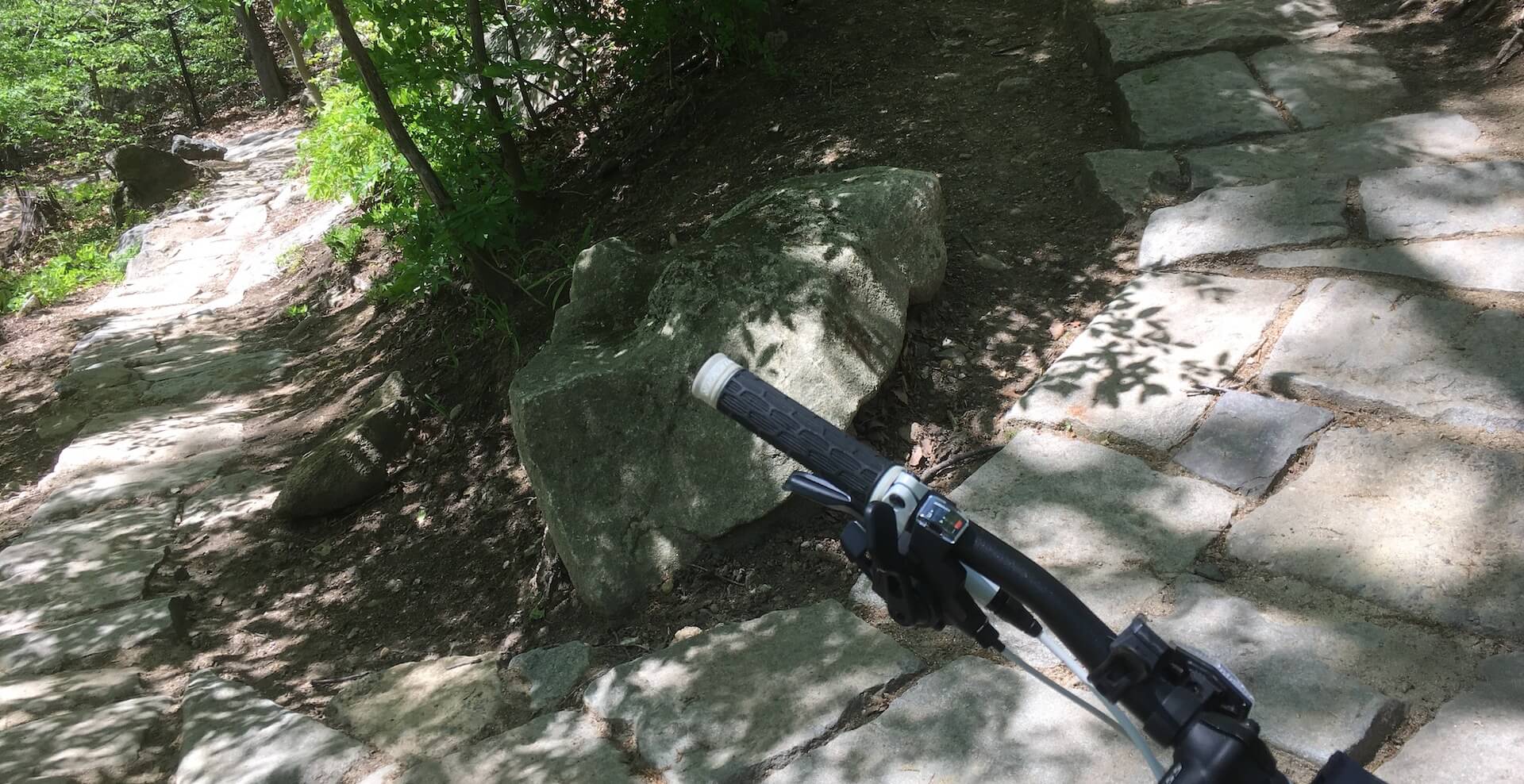 Last fall, I started getting into mountain biking. We live within a 10 minute ride of a solid 15-20 miles of riverside mountain biking trails. I've carefully biked through the connecting fire roads—and even occasionally on the actual MTB trails—with a hybrid bike. I wanted to take it up a notch.
My research showed mountain biking could wind up being a very expensive hobby. Buying a new $2,000 hardtail bike seemed crazy, just coming to the sport. I found a gently used 2012 Trek 29er with disc brakes and front suspension that needed a minor repair. After $100 for the bike and $30 part, I was zipping around the MTB trails for the season. My amateur skill wouldn't notice the difference between the high-end, new hardtail. The 90%+ cost savings sure was noticeable, though.
I loved the rush and was getting more comfortable in technical sections every time I repeated a route. I rarely saw someone else on the trails-which isn't too surprising when it's 2 pm on a Tuesday. Everyone else is toiling away at the office. After the season, I decided I got a good enough feel for the sport. I figured I might have a sudden stop with a tree at some point, too. I needed a biking partner to safely keep this up and I didn't have one.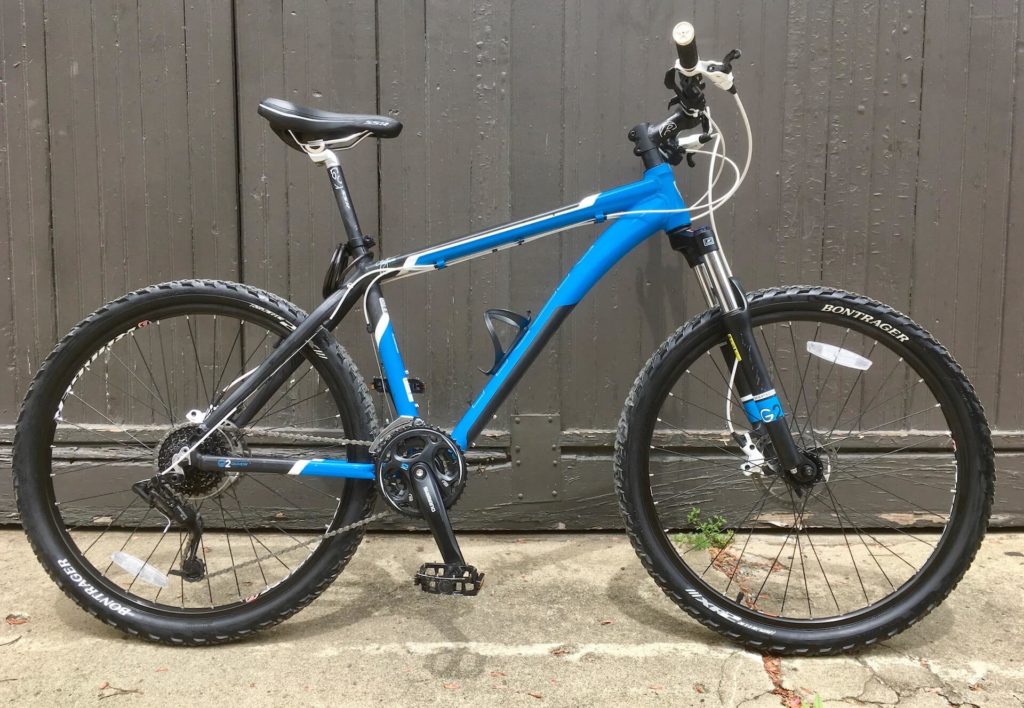 It was time to find the Trek a new home. With the season over, lots of other folks were offloading their bikes on local marketplaces. With plenty of savings and no budget needs, I was in no rush to sell the bike quickly. I waited until the start of the next biking season. With Spring in full bloom, the bike sold quickly once posted for sale at a competitive price of $290.
The price you pay is the key
That's not to say these "investment" purchases or "rental" periods always work out profitably. Occasionally we'll wind up with something we break, lose, or otherwise destroy the value of. Somethings are simply hard to sell used—though I did once sell a toothbrush for a profit. Significant research to identify what purchase within a given hobby or interest that can hold its value is often required. It also takes patience to wait for a good deal and even more for a profitable sale on the other side.
The point is that frugal purchasing and careful planning can allow you to fit high-quality, high-priced stuff into a FIRE philosophy. FIRE is all too often tied to being cheap. Really, core tenants are more compatible with value orientation and frugality. The more expensive item, in absolute terms, can sometimes provide a better experience while you have it. Simultaneously, it can offer a profitable return when you're done with it. This works when you have the extra funds available to make the initial purchase. Having additional investable income is a natural part of being on the road to FIRE.
Of course, the most frugal purchase of all is to buy nothing. That may be a reasonable goal, but most of us aren't ascetics.
If you can consistently churn those frugal purchases through an appropriate market for them, powering your plan for financial independence, you might consider a mental trick of mine.
It's the idea that "everything is for sale"—which I've touched on throughout this post. It's a way to turn your frugal mindset into a profit machine.
---
What about you?
Where do you think it makes sense to be cheap versus frugal?
Let us know in the comments or on Twitter!