Living below your means in the most basic sense is simply spending less than you earn. Too often that's interpreted as a prescription for deprivation—that you'll be forced to live in a cabin. But what if living below your means is in your control and is about making conscious decisions about what you spend money on?
We tackle strategies for first living within your means and then the psychology of living below your means. They're your first steps to financial freedom.
Spending Like the Joneses
Here's the biggest problem people face when considering the state of their personal finances: they spend what they earn, or more! If you're just breaking even, you can't save for your future self. If that's you, you're not alone.
And it's probably worse than you think.
AARP's most recent study from 2018, when the US economy was humming along nicely, surveyed households and found:
More than half (55 percent) spent equal to or more than their total income including 57 percent of Millennials, 58 percent of GenXers and 49 percent of Baby Boomers.

AARP Research, The Three Generations Survey, 2018
On a more positive note, that means that 45% of respondents are actively saving for their future. But that also means a majority of folks would benefit from identifying ways to either increase their income or decrease their savings in order to bring more financial security to their personal finances.
55% of respondents are on the first or second step of the 7 financial freedom steps. If you're one of them, and financial freedom is a goal for you, you first need to learn to live within your means. You need to surpass step 1 to financial freedom which is to rise out of dependency.
Once you're at least breaking even, you've reached step 2: solvency. That's taking your first step to financial freedom.
Don't let the average Joneses around you influence your own spending habits by trying to keep up with their appearances. Surround yourself with the neighbors, families, and friends that reflect your financial goals wherever possible. Make their influence a positive one on you. Comparison is the thief of joy if you let it become part of your financial life.
Let's take a look at resolving these first two phases of financial freedom that the majority of Americans haven't reached.
How to Live Within Your Means
If your total assets are less than your total liabilities you've got a negative net worth. You're in debt and you're dependent.
The first thing you should do is realize that it's okay.
While Jenni and I are in much better financial condition today, we were some six-figures in debt in 2009!
You can make your state of dependency temporary, too.
We told our story of how we rose out of debt and became millionaires in 10 years. Our average income, per person, over that timeline was $77K. At the height of our debt in 2009, our total income (for the two of us) was less than $13K!
While our source of debt during that time was education, those degrees propelled us to rising incomes. Once we surpassed the initial steps to financial freedom, we were able to do things like negotiate pay for a $175K salary (spoiler: and turn it down!).
Taking steps toward your financial freedom unlocks your ability to make healthy, long term decisions for your life.
It all begins by living within your means.
How To Live Below Your Means
There's two parts to the equation of living within your means: income and spending.
We're focused on the spending side in this article. We'll tackle the big three categories where fat can be cut from your spending: housing, transportation, and food.
I created this pie chart to show you just how important these three categories are to living within your means. It's based on the BLS' 2019 consumer expenditures data.
These three categories represent a whopping 63% of the average American household's budget!
If you can reign The Big 3 in, as Backpack Finance refers to them, you'll be on the fast track to living below your means.
1) Housing
For most people, housing is the most expensive single category of their expenses. That also means that any cuts will have the largest impact on your bottom line in this category.
Take a fresh look at your housing expenses like reevaluating buying vs renting and investing.
Being content at home
Did you know you could cut your housing expenses by 80-90% pretty quickly? You could buy a used RV or Van for $10-20K, retrofit and live out of it.
But, that's not something Jenni and I would do. It's not something we'd therefore recommend for the average person. Our goal is not to simply live cheaply. In the war between cheap vs frugal, our aim is for frugality.
We want to live the good life while spending effectively to do so. It's about reducing waste in your spending, using the money that you do have most effectively.
If you're happy about your living situation, it'll spread across your life. You'll be a more effective employee, more likely to earn a promotion. When you feel more content at home, you're less likely to try to escape to Netflix and video games (though there are some benefits of video games!).
You'll have the energy to work on DIY projects without fear at home when you love where you live.
Balancing your housing costs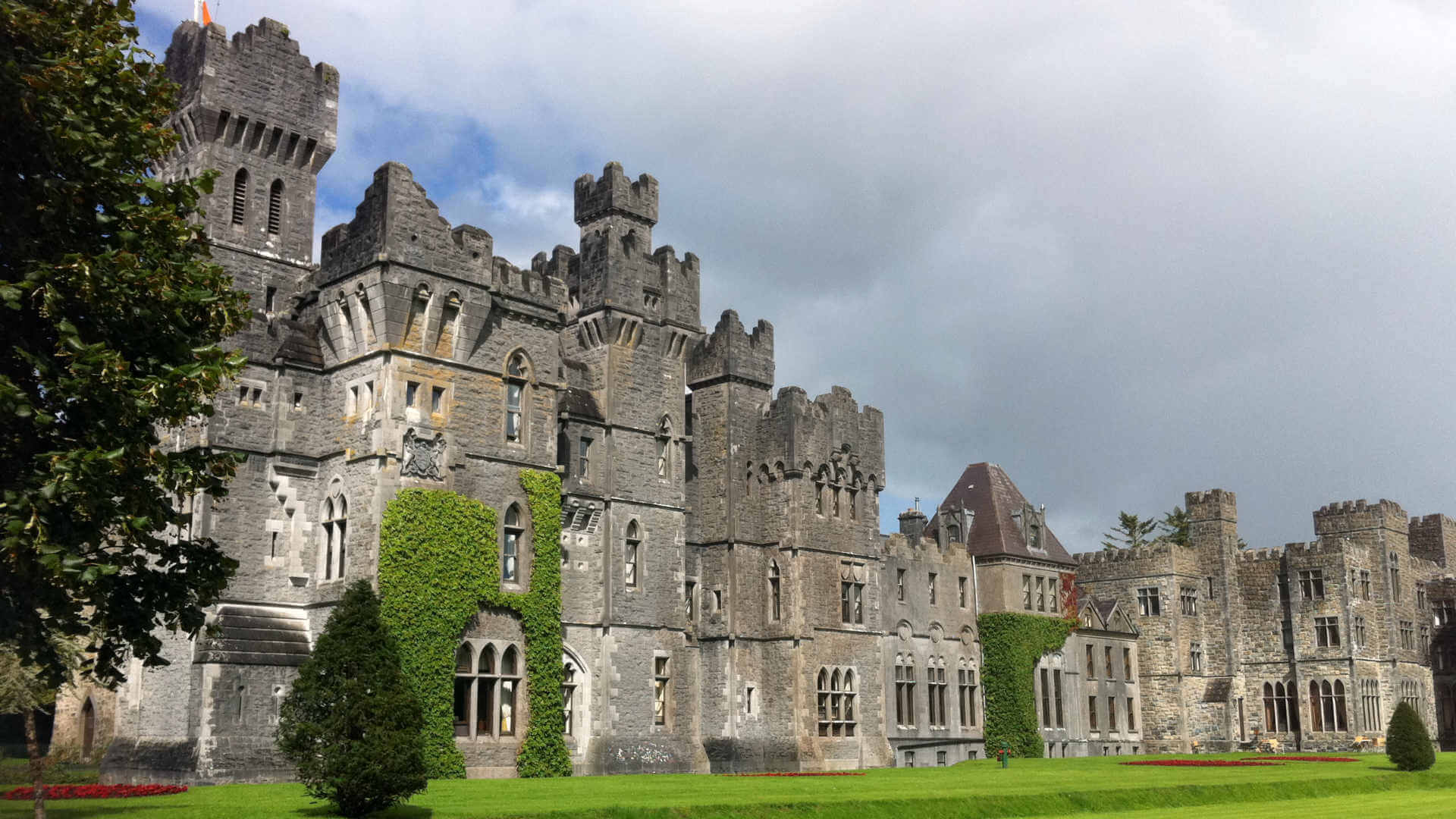 In relative terms, your housing costs are a problem when you have more house than you need or want. If you've got more bedrooms or bathrooms than humans that reside there and you're not living within your means, it's a sign that you've overextended yourself.
You can change that. Don't let fear of admitting fault or failure preclude you from happiness and solvency in your future.
Reevaluate what's important to you in where you've chosen to live and eliminate the elements that aren't important. Perhaps consider city life vs country life and how either choice might reduce your housing costs.
In absolute terms, your housing costs need to be supported by the income you generate towards it. If you live in downtown San Francisco or New York City, you've chosen an expensive residential market. Those rates are supported by the high paid finance experts and software developers in the area.
If that's not you, realize that you're competing with them while having a smaller pie to cut.
Personal finance experts generally recommend that your housing costs should not exceed a third of your total budget. Once you're living within your means that could change, depending on your goals. Total housing costs represented about half of our 2019 FIRE budget.
2) Car & transportation
The second highest budget item in most family's expenses is vehicle transportation costs. That's all your car costs wrapped up: purchase (financing) price, maintenance, taxes, fuel, and so on.
Total driving cost
The average American spends between $7-11K per year per vehicle on total ownership costs!
The least expensive vehicle type to own was small sedans at $7,114.
The most expensive? Pickups at $10,839.
The average was $9,282, or $773.50 a month in 2019 per AAA's recent study.
If you're simply thinking of the monthly premium you pay for your vehicle as the expense to have it, you've forgotten about so many hidden costs. AAA does a great job of breaking down total driving costs.
Strategies to cut your car expenses
Don't be afraid to cut loose a bad vehicle purchase today by reselling it and trading down to something more appropriate for your budget. Here's our top strategies when considering a vehicle purchase.
Don't borrow money for a car
Sure, they may have low financing rates but they'll also get you to spend more than you thought you would. Besides that…
Buy a used vehicle
Let someone else suffer the massive depreciation that occurs in the first few years of ownership. Buy lightly used to cut a huge chunk off your upfront costs. Reverse our tips for websites to sell your stuff locally to find great local deals.
Cut your local car travel
Don't let cars be a crutch when muscle will do. If you spend money on a gym membership and take time out of your schedule to attend, why aren't you killing two birds with one stone and hauling your groceries on your shoulders? Do you find yourself driving a car to a park when you could have biked there instead? Cars are for long-distance travel, cut the local travel a few miles within your place (which happens to also create the most wear-and-tear on your car!).
Own the type of car you need for what you actually do
Look, I love fun sports cars. I even own one that sits in a garage smiling at me once in a while, though it's rarely driven. But I'm not in debt! Save the fun cars, off-road vehicles, and mini-buses for when you've reached financial freedom. If you're usually commuting as one person, shoot for a small compact or hybrid as they'll be the most efficient in terms of upfront cost but also maintenance and fuel expenses.
We spent just over $2K last year on vehicle transportation costs and that's with two vehicles. Our biggest transportation savings source? I work from home! That might not be an option for you, but perhaps one of our car cost strategies will let you get a little closer to living within your means.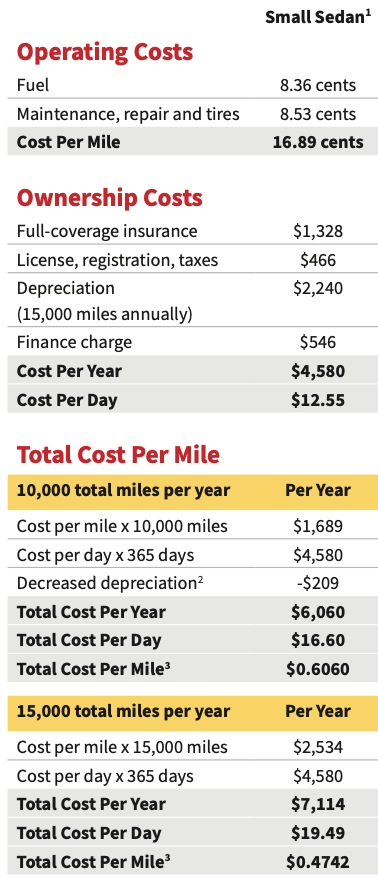 3) Food & dining
Hands down, the easiest way to reduce your food-related expenses is to cut out convenience food. Some of that is obvious and you've probably already thought about it like with restaurants or coffee shops. But, some of it is much less obvious.
In order of most glaring and overpriced convenience foods to nearly forgivable, here's what I'm talking about:
Restaurants
Fast food
Delivery
Takeout
Meal delivery kits
Preassembled grocery store dinner kits
Microwave meals
Packaged foods
Precut fresh fruit & veg
If you're still living above your means, you need to cut all of this out. Cook at home, prep your own meals. It'll take more time, but that should come from other activities that aren't useful wherever possible.
Less Netflix, more chopping.
Take the opportunity to turn cooking and meal prep into an activity you can enjoy by putting effort into learning about it. Watch some free cooking shows on YouTube (we both enjoy Binging with Babish).
You can turn it into a new hobby for yourself that is healthy, frugal, and fun rather than a chore!
Once you've cut out unnecessary convenience food expenses, you're ready for our expert guide on how to save money on groceries. We cut about 40% off our grocery bill!
How to Live Below Your Means
Once you've reached the point of treading water in your financial freedom adventure, you're ready to take the more advanced steps to knock your expenses down further. This is where things get interesting and you can start saving the balance for your future self.
If you're in your 20s or 30s and just crawling out of dependency to a state of solvency, you've still got time to tread a path to financial independence.
If you can save just 15% of your income, you could have enough money invested in your retirement to live comfortably in 43 years.
Think you could kick that up to 30%? You'll be there in 28 years!
You could even join the ranks of early retirees like us by saving 50% and being financial independent in just under 17 years!
Run your own numbers with this retirement calculator, all that really matters is your savings rate!
Now that you're motivated to spend less than you earn, consider these more serious strategies to cut your spending.
1) Create a plan for your money
Aside from creating a budget, we think Conscious Spending will help motivate your personal finance choices.
Typical budgeting means you take your total income and divide it into categories relative to your expected spending.
Conscious Spending is sort of reverse budgeting where you build your spending up, intentionally, from zero.
Conscious Spending might work better for you if you're already living within your means and want to reduce your spending even further. By thinking about what you want to spend money on first, then adding it to your budget, you'll have the most important things in your life accounted for. Then, you can add the necessities you can't avoid like fixed monthly expenses (mortgage, electric, etc.). Lastly, you'll be left with a balance between what you earn and what you want to consciously spend that you could save and invest.
The effect of Conscious Spending might be that you greatly increase the budget of certain categories that are meaningful and impactful to you while whole eliminating other categories you don't really care about.
When we went through this exercise, we ended up drastically cutting our dining out expenses and greatly increasing our travel expenses. We got a lot more out of every dollar we spent traveling than dining out, so it made sense to focus our energy there.
Even within a category like travel, there's room to consider what part of the experience is important to you. For example, we generally skimp out on hotel rooms.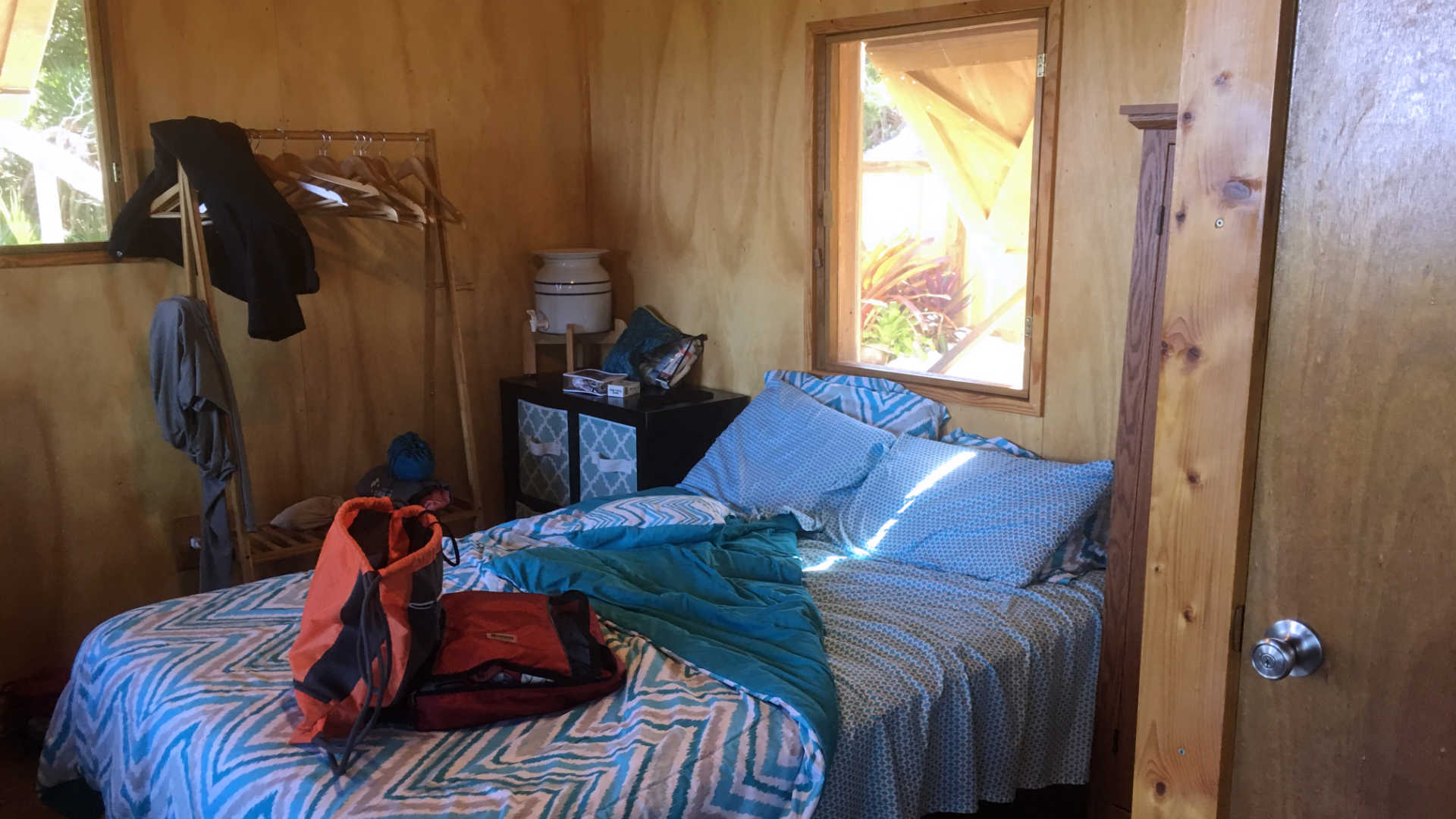 But we spend lavishly on the destinations.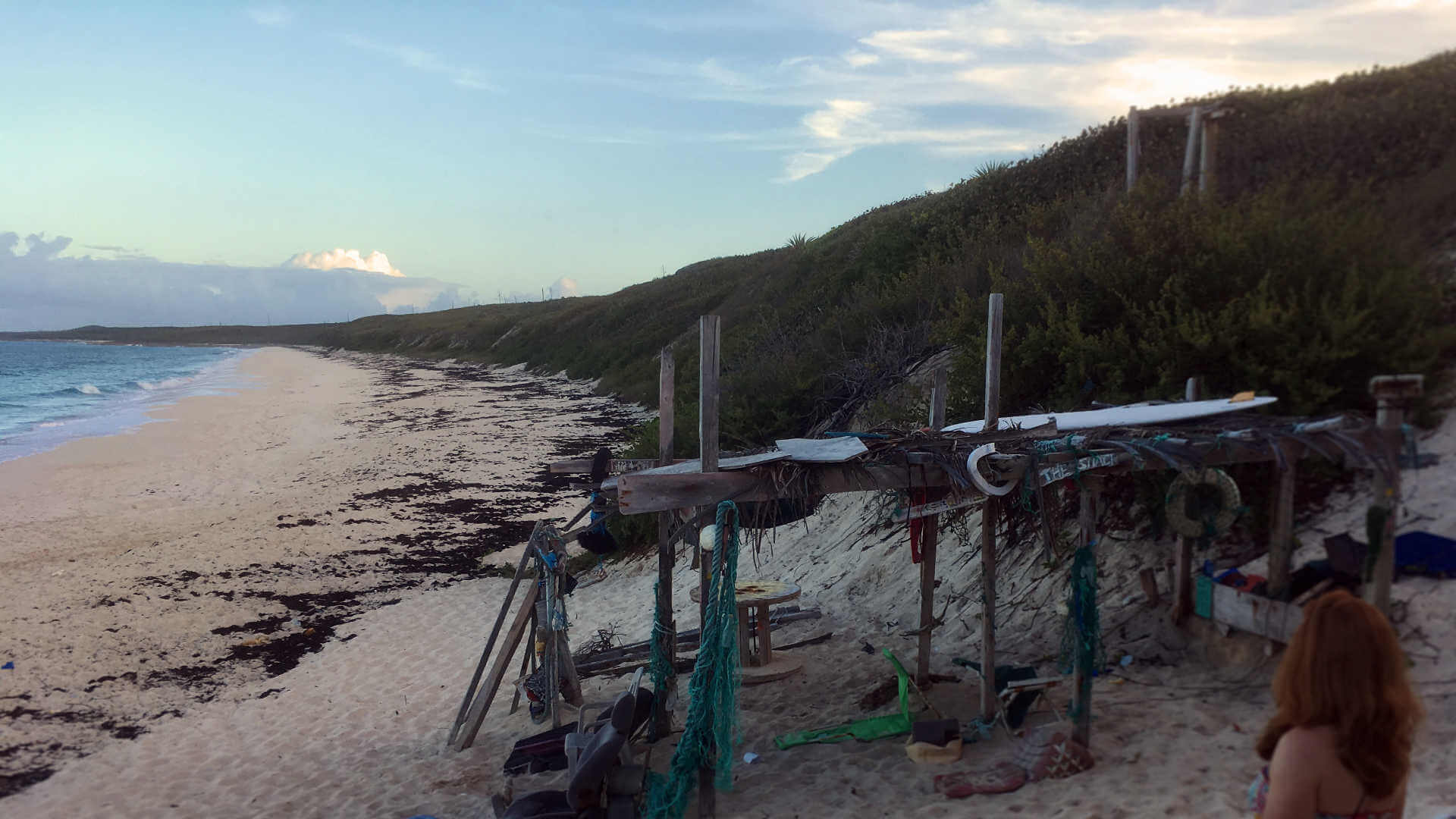 After you've built your budget, you start to consider the long term plan and how that budget it affects it. When will you retire and how much money will you need to do so?
2) Avoid lifestyle inflation
At some point in your life, you probably earned less money than you do now. You survived on a lower income, you might have even been happier. Sure, it could have been a very different lifestyle. Perhaps it was before you had a family or maybe it was when you were in college.
Still, you made it through on less.
As your income rose, you let expenses creep in that absorbed that new income. Your lifestyle inflated to match your higher income.
You might have lost some of your ability to enjoy the small things in life as you let the Connoisseur Effect take hold.
A key component to living below your means is to effectively freeze your spending at a lower income point while continuing to work to raise your income. You need to avoid lifestyle creep to make that happen.
To be clear, that doesn't necessarily mean you can't spend lavishly where it makes sense. Once you're living below your means and aiming to cut expenses further, sometimes it's better to spend more rather than less if the long term value is higher despite the upfront cost. You should understand expected future value and how it should affect your purchasing decisions.
3) Automate your finances
You need to reduce your decision fatigue when it comes to handling your budget. When you have more energy to evaluate your spending choices, you're more likely to make healthy financial choices.
You can help yourself do this by automating your finances. What does that mean?
Use tools like Mint.com or Personal Capital to track your spending
Save off the top by making investments in your 401(k) or IRA automatic
Set your credit card bills to pay the balance in full, every month, from your checking account
Keep your 6-month emergency fund in your checking account to buffer your automatic payments
Set up direct deposit from your employer
Set automatic savings transfers the week after your typical direct deposit date in order to fund your future purchasing goals
After you've covered the basics, Jenni has an article to help you reach the advanced stage to automate your finances along with tips on tracking expenses.
Benefits of Living Below Your Means
When you live below your means, you introduce slack or buffer into your personal finances. If something happens, you have room to make adjustments without it sending you hurtling towards bankruptcy.
By living below your means, you'll be able to build an emergency fund. If there's a sudden healthcare issue, you'll have the money to meet your deductible for the year. If your small commuter car breakdown, you have the funds to find a used replacement from a private party locally.
Sudden problems become an issue of time rather than solvency.
By living beneath your means you can invest in your future. Once your emergency fund is built, more funds can go towards your investments. You'll be able to buy assets instead of liabilities. At some point, you'll be able to ask yourself "how much money is enough?".
Once you've taken the first two financial freedom steps, away from dependency and onto solvency, you can work towards stability. It's the happy, consistent medium where you get to let time and compound interest work for you. You'll be well on your way to financial independence and the freedom to question the purpose of work.
Remember that to live below your means is to make lasting, intentional changes to your lifestyle. It's not a fad diet. It's a concerted choice to forgo spending in your life that brings you less value. Instead, focus on the areas of life you find great pleasure and contentment in. Let your spending reflect your priorities and you'll build a sustainable path to living below your means.
---
What does living within your means suggest to you?
Do you think it's smart to live below your means to accelerate the path to financial freedom?