There's something very strange about most folks' typical pursuit of financial independence and early retirement. A paradox of wealth vs income. We pursue an ever increasing amount of income to reach FIRE as soon as is possible (or, more ideally, as soon as possible—sustainably). And once we reach that pinnacle of success, the income isn't very important anymore. But what do we lose (and gain) by shifting from focusing on income vs wealth?
High Income vs. Supportive Wealth
I'm writing to you from a room filled (mostly socially distanced) with folks that earn quite a bit of money. A golden beer in a tall flute sits in front of me. I just finished off a heaping plate of highly described and very organic food that was graciously served to me.
Across from me is an "Exhale" spa where you can get a brief massage which sits across from a bank of private showers and daybeds with designer-clad travelers sprawled across them.
And it's all complimentary for the well-heeled.
Jenni and I are delayed in Dallas, waiting on our next flight to Flagstaff. We've made this American Express Centurion Lounge at DFW airport our home for the next handful of hours.
An old Reddit post pointed out some research (no longer accessible) that suggested the average American Express Platinum cardholder earned $741K/year. Averages aren't terribly useful for this sort of a thing (you know, Bill Gates enters a bar and on average—everyone there is a multi-millionaire).
But, you get the point. It's a bunch of wealthy people trying to avoid the "rabble" in the rest of the airport, quite literally sitting above them and looking out.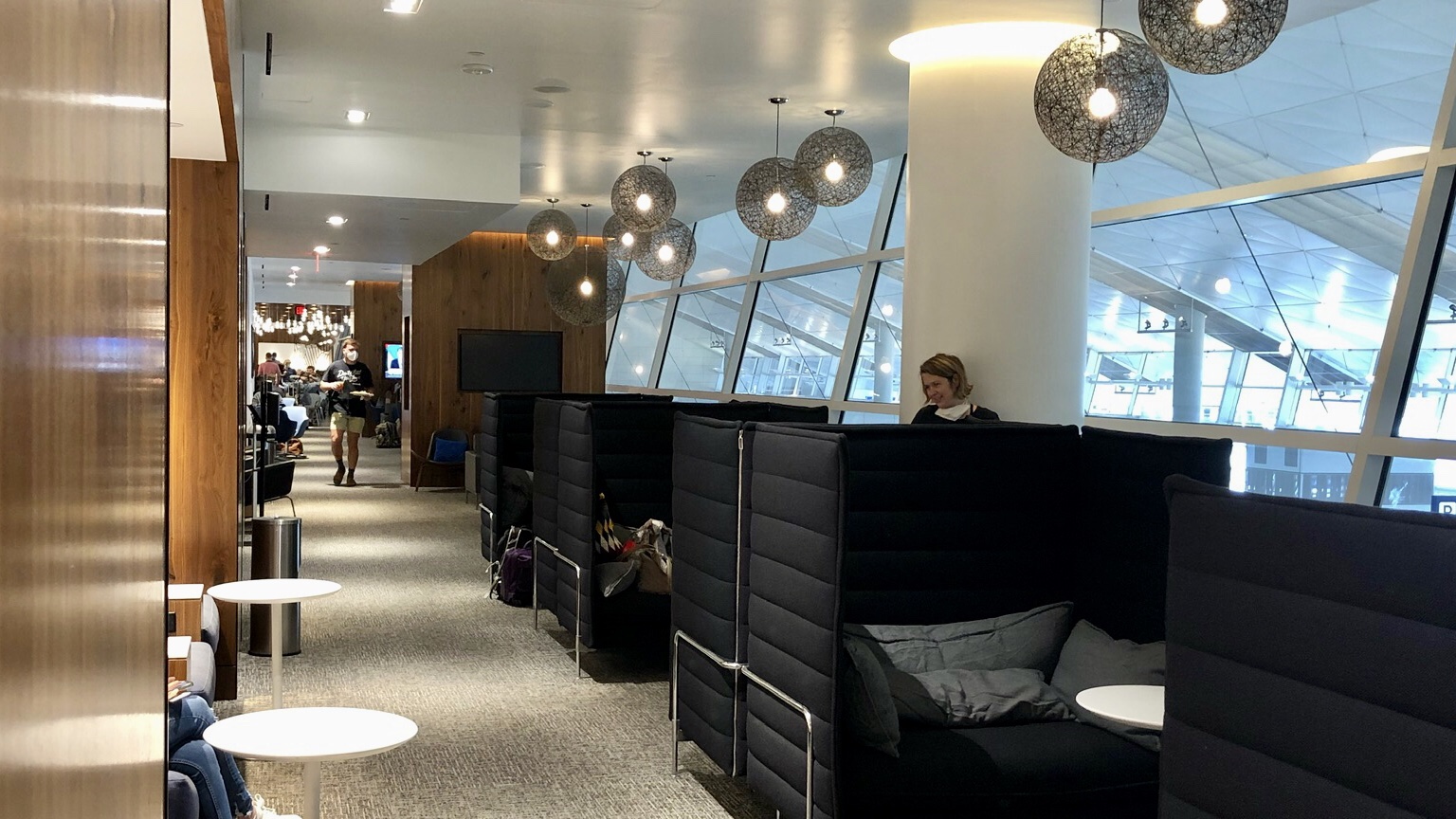 And we're here with them.
But how does that make sense? I'm resting here in a shirt, as much as I love it, with literal holes in the shoulder and cuff.
I can't even afford our mortgage! Wait, what?
Can I afford to refinance our mortgage?
Well, at least, that's what the bank seems to think—that the mortgage payment at our place is more than I can afford.
You might recall I wrote a post about my experience beginning a refinance on our little urban paradise, recently.
After weeks of back and forth and initial approval, the underwriting team requested (for the second time) a slew of documents from my business. Namely, an 1120-S. That's the IRS filing that details revenue and expenses for an S Corporation in the US.
I don't make much money.
You might have noticed I haven't really done much work for quite some time (see: monthly budget updates). For years, now.
And like any good entrepreneur, I've managed to keep profits relatively low through business spending and deductions. My business revenue last year was still over $100K but profits hardly broke $15K.
All in all, not bad considering I work somewhere around 20-30 hours/month on average.
The mortgage underwriter wasn't terribly impressed with that level of additional income. Of course, what they really wanted to see was W2 income.
And as you might know from our monthly money reports, I pay myself somewhere around $1.7K/month net as an employee. Even adding back 401(k) contributions only gets my W2 income up to around $35K/year.
Adding business profits in, we get to around $50K/year.
That's way more than enough money for me when you consider that our total household expenses has been around $40-50K/year for years (see: annual FIRE budget). And that's for two of us! After tax, on the high side, I only need to personally come up with around $20-25K/year to support my lifestyle.
So, what's the problem?
Well, two things:
Lenders concern themselves with something called a debt-to-income or DTI ratio
The deed and mortgage is in my name (it's not practical to include Jenni's income when applying for a loan)
But I don't have any debt!
And so far as debt—aside from a few grand in credit card spending that is paid off every month—I don't have any.
Except that house and mortgage.
And, apparently the HOA payment. That'll be important later.
Our current mortgage payment is about $837/month. That's our interest plus principal.
Property taxes and home insurance add another $365/month or so.
That HOA fee? $350.
That brings the total monthly home payment up to $1,550 or so.
As a side note and summary from my initial refinancing article…Refinancing to a fresh 30-year mortgage at a 2.74% rate would bring the monthly payment down from $837 to about $600.
Debt-to-income
Once you consider that my monthly paycheck amount is just over $1,700, you can see how a $1,550/month housing payment might be cause for alarm.
Even if you add in that extra $15K/year in business profits, consider including dividend income (which, though significant, is largely in tax-advantaged accounts), I'd still struggle to show a DTI of less than 50% in practical terms.
I went back-and-forth with the underwriter, having them consider 401(k) contribution value, capital gains, dividends, and other little sources of income like our eBay and local sales income.
But, ultimately, they want to see free cash flow that can support the mortgage payment with some safety room.
In our final conversation, the underwriter suggested that after including all potential income sources it was the HOA payment that broke the DTI ratio's back. They couldn't proceed.
And that was that.
When Income is More Important Than Wealth
I showed enough wealth and assets to the underwriter to pay the entire mortgage balance several times over. I'm writing to you from a fancy airport lounge I was granted access by having an elite credit card (notably costing $700/year). And we spend our time traveling around the world as much as possible, backed by a FIRE number ratio that would show our safe withdrawal rate will be around 2%.
But, I can't afford our mortgage. The refinance project comes to an end. At least, for now.
When it comes to income vs. wealth: apparently income wins.
It's funny to think, just a few years ago, on our course to becoming millionaires, I remember turning a tax return in with a top line income over half a million bucks.
I remember moving into our place back in 2013 in late March. I wrote a check for the 20% down payment, then wrote an even bigger check a few weeks later for income taxes.
But today? We qualify for income-based health insurance subsidies. I received all the federal stimulus checks during the pandemic that were income-tested. And I can't afford to refinance our house.
When it comes to wealth vs income—it seems income wins in the world most of us are trying to escape. Where a cycle of debt pushes demand for more income and shiny things fuel the repetition. A world where banks rule, marketing hypnotizes us into wanting more, and keeping up with the Joneses' status tells us your paycheck matters more than your safe withdrawal rate.
Creating wealth bought me freedom from that very world, but apparently, it couldn't buy me a mortgage refinance.
Financial independence isn't always what you expect it to be, but it's an adventure unto itself filled with learning and evolution.
---
Epilogue
Some of you might be wondering: why not just add Jenni to the mortgage so that we can qualify for the refinance, together?
A little napkin math suggests that'd work.
But, there's a few reasons that's probably not smart.
First, it might surprise some of our longer term readers, but we're not married. As long as we've been together, we're not legally—financially—bound.
Second, Jenni isn't on the deed to the mortgage which I mentioned in this piece off-handedly. When we moved to our place in 2013, we were in very different financial positions. Jenni was still pretty deeply in student loan debt. I had a healthy income. Atop that, we'd only cohabitated, in our most recent reunification, since 2012.
We were pretty set on putting Jenni on the mortgage when we initially talked about refinancing last year. It made sense to ensure better mortgage terms and also as part of unifying our finances and assets more. But, it turns out, there's no easy—or more specifically—inexpensive way to do that.
Putting her on the mortgage would require putting her on the deed. And since we're not married or related, a portion of the home's value would flow through to her as income which would mean one heck of a gift tax bill for her.
We're still toying with some options here—perhaps a bit more complex—so there's hope for a future refinance solution, but for now, I thought you might enjoy this "behind-the-scenes" on why we've ended up here with our refinance.
Time to fly!—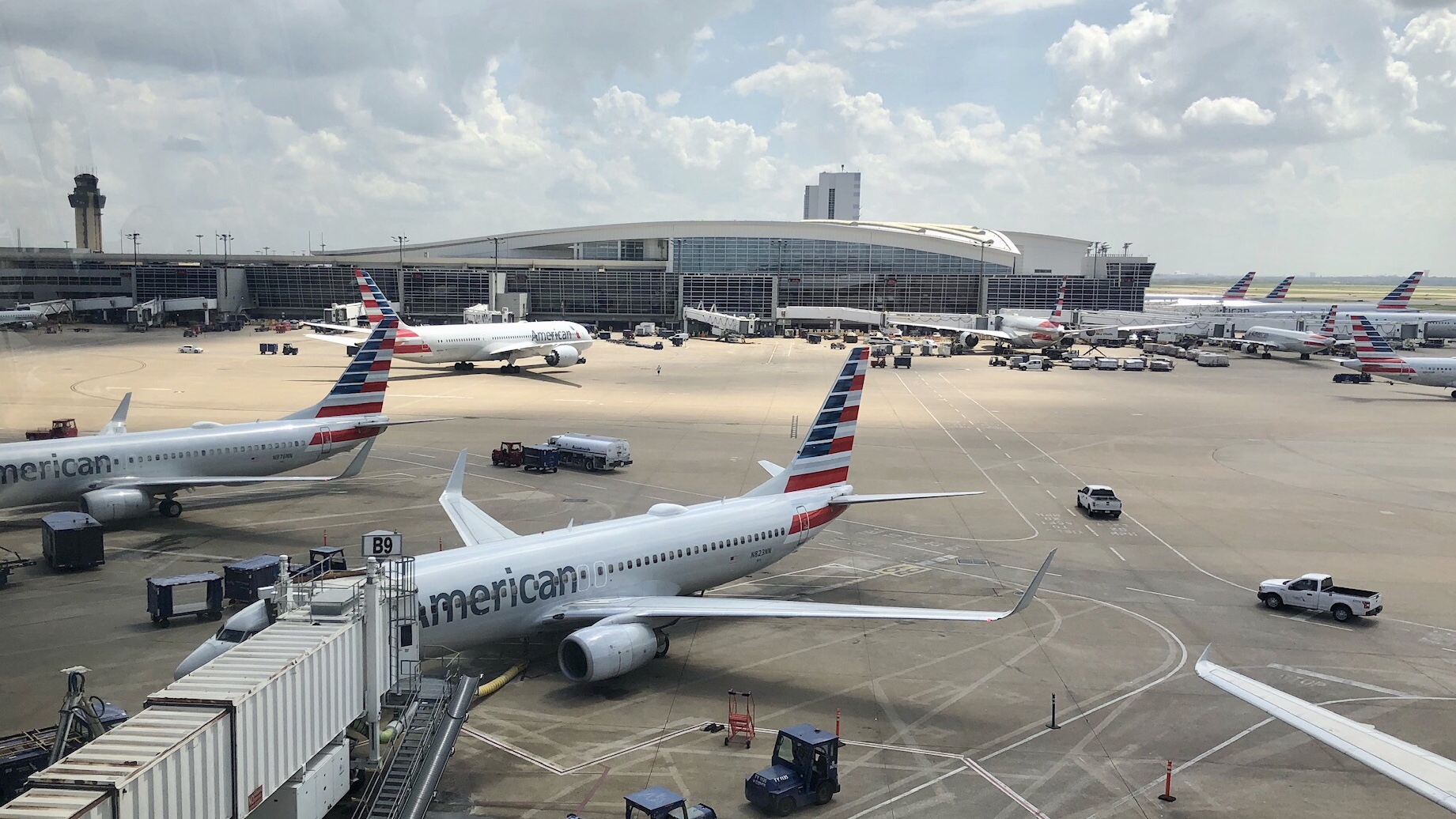 ---
Have you been rejected for a refinance before? What happened? What are your thoughts on income vs. wealth—what's more important to you? Let me know in the comments!