I don't write much direct and personal financial advice on this blog. Rather, I do a lot of research and mostly leave you to come up with your own conclusions. But today, we're going to do things a little differently. I want to share with you a bit of advice—a money mindset.
I think this mindset is most responsible for Jenni and me reaching financial independence by the age of 35. It's a financial mindset that might seem rather simple, and even obvious, on its face. But, I think there's nuance and detail that leads many people to step right past it.
And yet, I feel that incorporating it into your lifestyle and decision-making will be the thing most responsible for you building and protecting your wealth in the long term.
Before we get into it, I want to say upfront that this is a sort of "second-level" money tool. By that, I mean that if you're struggling to spend less than you earn or are early in a career—perhaps making closer to minimum wage—this advice might be hard to follow. While valuable, I understand that it might not feel applicable for you (yet).
With that disclaimer out of the way, let's get into it.
My Money Mindset
So the secret to building wealth and reaching financial independence is actually a bit counterintuitive. Why? Because it's all about spending money.
You might have heard this before:
Spend extravagantly on the things you love, and cut costs mercilessly on the things you don't.
And that's great advice. Except, it's too simplistic.
And perhaps too extreme. Let me flesh out the money mindset I've built that explores the nuance of wisdom contained in this quote.
How extravagantly?
You might have figured out from Jenni and I's writing on this blog that one of our hobbies or passions is international adventures. It's travel.
At this point, we're doing pretty well financially. We don't need to work for money. And while we have a monthly budget report we deliver to you our readers, we don't actually have a specific set of monthly line items we stay within a particular range for.
We spend whatever we spend on what we want or need each month.
Sure, we've been conditioned over time to spend similar amounts and understand what we do (and do not) value. And that's part of our money mindset. But we don't intentionally keep our spending within a specific dollar amount for any particular category.
We're incredibly fortunate to be at this point, financially, in our lives.
But as much as we love to take an adventure out somewhere in the world, it's hard to say that we 'spend extravagantly'—or even want to—when traveling.
It's about value
We tend to stay in pretty inexpensive and standard hotels or motels.
We fly coach, and often with reward miles.
Our rental cars are always whatever is least expensive, and we routinely try to bypass them altogether if there's good local transit.
I can remember some absolutely insane $2 minibus rides around the narrow, rolling hills of Grenada in the Caribbean.
We took overnight trains from Northern to Southern Europe with a rail pass and wound up sleeping nearly upright in coach seats.
We could stay in fancy resorts and fly first class. Travel is something we love to do and that'd certainly be spending extravagantly on what we love.
And we could afford to do it.
But that's where the nuance is lost and a healthy money mindset falls apart. We could afford virtually anything.
Buying extravagance
Staying at the Ritz would remove the more local experiences we enjoy. Sure, the pillows would be fluffier and the whole property experience would be much more glamorous. But at least for us, we don't want to spend much time in our room.
Spending extravagantly would make little marginal difference.
Similarly, we could certainly afford to avoid the harrowing rides on the minibus in Grenada, but that was part of the experience for us. It was memorable. That's the reason I could think of it off the top of my head and then go hunt down the video I posted above!
The part where we "spend extravagantly on what we love" is in visiting exotic, adventurous destinations for extended periods of time.
For us, it might make sense to blow a bunch of money renting a boat while staying on a tiny, remote Bahamian island.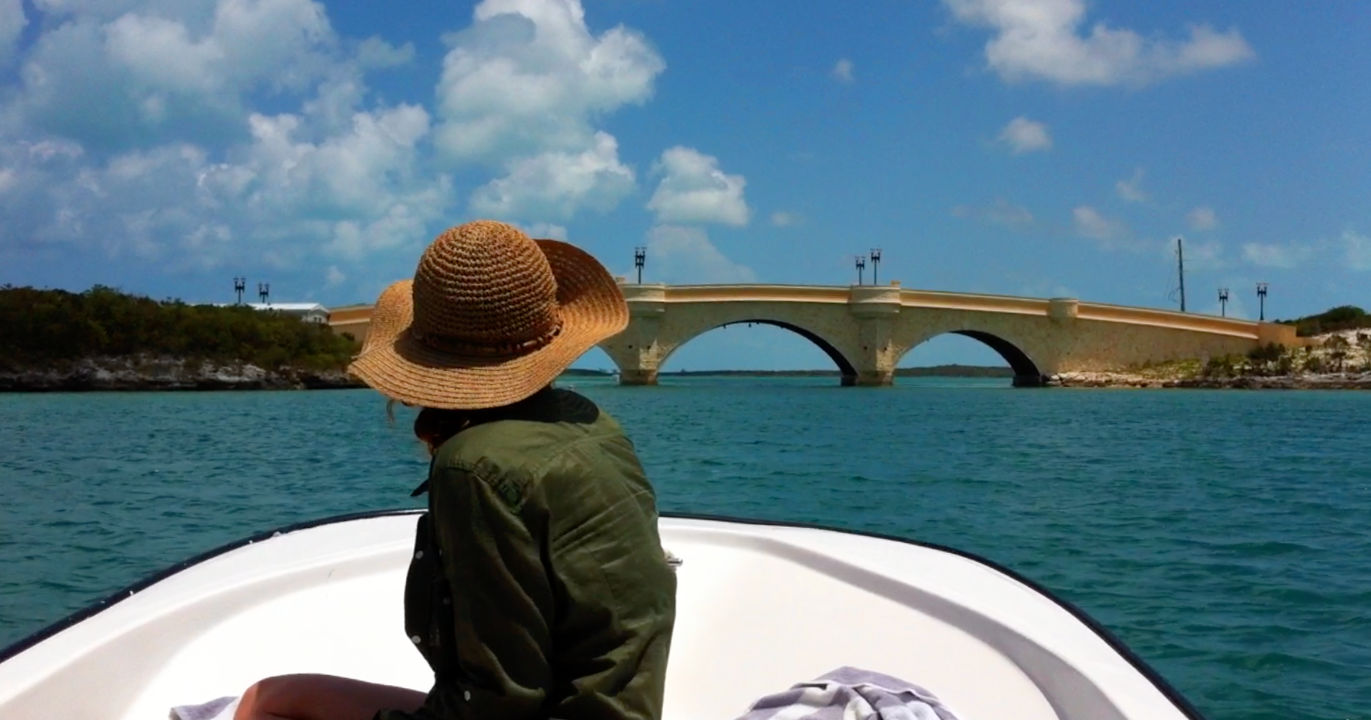 Because that's just what we've done before.
The small, old boat and rustic B&B cost us an arm and a leg at the time. We certainly could have stayed somewhere much nicer for the same price had it not been so remote.
But that's what was valuable to us.
There happened to be a Sandals resort on the main island, Great Exuma, across the water from tiny Stocking Island where we stayed.
Staying at the Sandals was significantly more expensive than the already costly Saint Francis we decided to call home for a while.
But "spending extravagantly" on Sandals wouldn't have created a more enjoyable experience for us. At least, at the time, it's not what we were after.
How deep is the cut?
Once you've figured out where in your life intentional spending is effective at raising your quality of life, there's the other side of the coin—the cutting. We all spend more than we want to in different areas, with just a tinge of regret that sits with us.
I know for me, it's often those nights out at restaurants or bars. Personally, I don't get much value out of the food or drinks beyond what I get at home. I don't find the food particularly more appetizing or enjoyable (and certainly not 500% more so).
The drinks don't taste eight times better than out of the bottle at home.
So, by the advice offered at the outset of this article—I should cut this area mercilessly, right?
I did that, for a time.
And while it was nice to save some cash, I don't think it was the smart thing to do.
Here's the thing: sometimes cutting your spending in different areas can have a net negative effect.
To the bone
Take a simple example: cars.
Perhaps you don't care about how your car looks—A to B. I feel this way.
If you need a car to transport you around for work and activities routinely, it might be tempting to follow the advice to "cut mercilessly". You could find a 1992 Honda Civic with 180K miles on it that runs OK for $800.
There isn't anything particularly wrong with this decision. And for some, it might make sense.
But you might not need to cut that deep, because it might go against other things you value.
Perhaps you value more modern safety standards. And while safety can be an expensive illusion, that doesn't mean you aren't legitimately riding around with anxiety eating at you every time you're in your old beater.
Maybe you are environmentally conscious. Perhaps you worry about the pollution you're contributing through the old exhaust tech you're pushing burned-up dinosaur remains down and later inhaling.
And lastly, maybe you just want a few creature comforts. A smart media system to connect your phone to for music, audiobooks, and directions while you blast down the roadway.
Don't cut what matters
So what happened when I cut out the spending I didn't care about going out for meals and drinks?
I lost something that did matter to me. Social experiences with friends. Time with people I care about.
I didn't care about the $40 steak or the $15 cocktail.
But I cared about the few hours spent away from digital distractions and life while having time with people that matter to talk, catch up, and reminisce.
The meal wasn't worth the bill, but the friends were.
What did I learn? Well, like with nearly anything in life—it's about finding a balance. I could trade the steak and cocktails for a salad and water.
I got to keep the time out with friends where they could escape their responsibilities at home while at least reducing the parts I didn't care so much about.
It's compromise.
And, Jenni and I have both tried to incorporate more social activities that focus more deeply on the part that matters: the interaction with friends and family. Pot lucks, game nights, and barbecues offer a much more interesting dynamic than a loud, dark bar while simultaneously saving everyone a few bucks.
But someone has to step up the plate and organize those events. That could be you, too.
It's not unlike the car example above. Just because you don't care about the emblem on the hood doesn't mean you don't care about safety standards, exhaust regulations, or quality of life improvements.
And it's okay to effectively spend where it matters while cutting where it doesn't. That's a healthy money mindset.
Sustainable Financial Independence
What I don't like is general categorical spending advice like "don't spend money on cars" or "don't waste money on makeup". What I don't think is constructive or sustainable is to trying to convince a motorhead to give up their hobby entirely just to try to reach FIRE.
If what you love is cars, alcohol, or personal care—so be it. There are ways to capture the best parts of the hobby or passion without spending your way into debt and financial dependence.
You don't have to spend extravagantly in order to enjoy what you love.
Compromise? Sure. That's where the nuance comes in.
It's okay to spend money on what really matters to you, within reason. Sure, you still need to set some limits or work within a budget, but sometimes you've got to take a little risk in life.
What doesn't make sense is to drop a load of dough on and take risks in areas that don't matter to you. If you really care about having a fancy watch—buy a nice watch—if you can afford it. If you don't care about watches, why would you ever consider blowing money (and your time) on them?
Ultimately, the part I think that will help you reach financial independence the most is the question mark the quote elicits.
"Spend extravagantly on what you love…"—what do I love?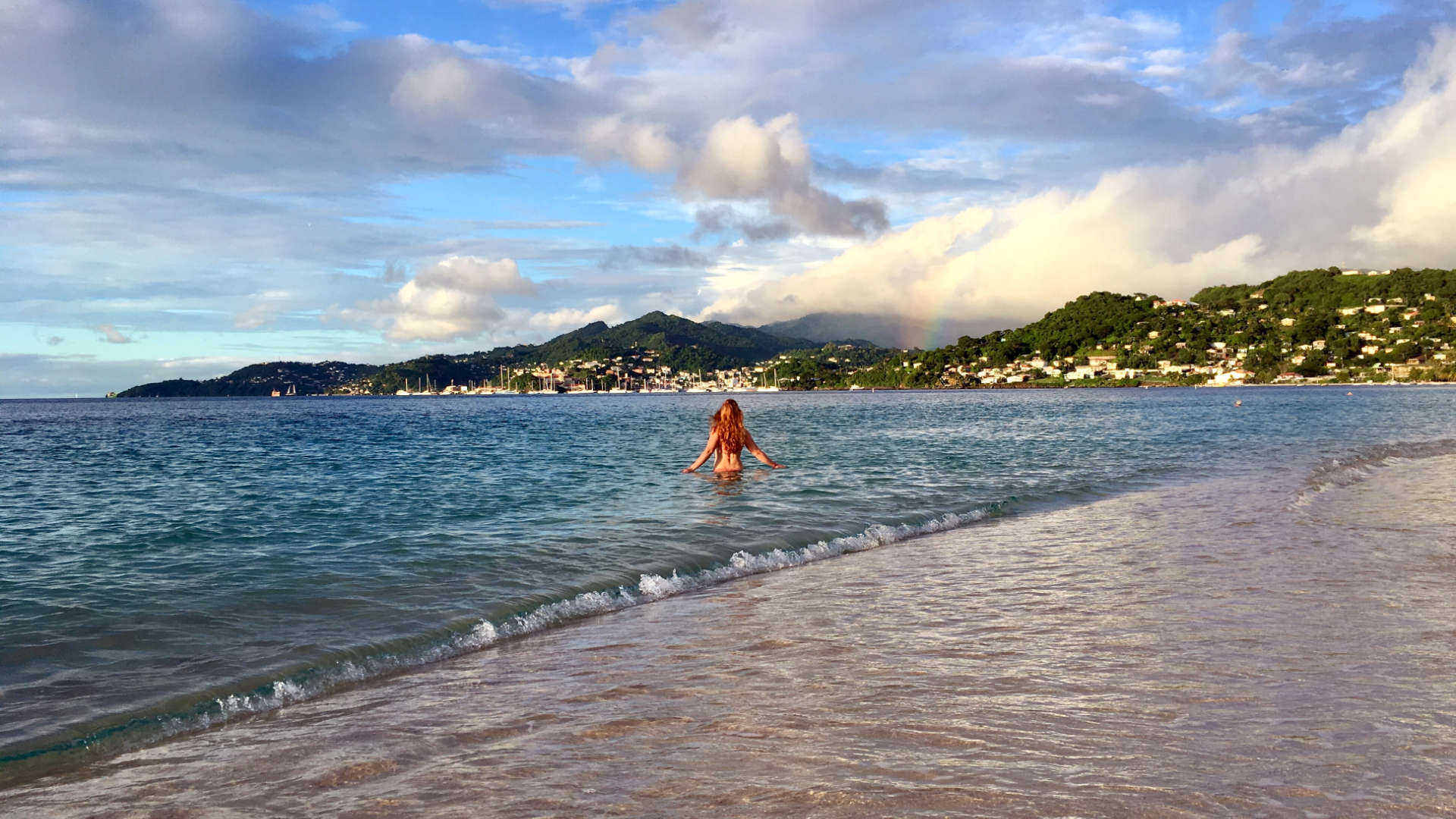 ---
Readers—where in life do you find that spending matters? And where do you cut?
I feel like it's worth spending on quality travel gear, new adventures, and things that last.
But, I cut my own hair, walk & bike around town, and can't hit a damn thing with a 3-iron.
Let me know in the comments!
---
Epilogue
This post is centered around a quote from Ramit Sethi's I Will Teach You To Be Rich, an introductory personal finance book I've bought for friends several times over the years.
Much of the book focuses on cutting out the things, expenses, and parts of life you don't enjoy. Do that, and you can retire early from the rat race to do what you enjoy. Check out a review of IWTYTBR recently written by a friend of TicTocLife, Impersonal Finances.
One of the key stumbling blocks with FIRE is that folks learn about it and go big right away. They drastically cut back on everything instead of most things (and especially that which doesn't matter to you).
They wind up cutting what matters and what they enjoy.
Deprivation sets in.
They don't build a sustainable money mindset.
They forget to build the life they want, and then to save for it.