Happy Halloween! As I mentioned last week in The Social Index Fund, today I want to discuss what might be the greatest single risk within your social life that can spread like a virus to the rest of your life. It belies the most frightening money risk to your financial independence once you've reached it.
In your younger years, you might discount this horror—understanding that it's like the monster under the bed—always there, but unseen and something you can convince yourself isn't real. It's far off, in some ethereal place for your future self to deal with. But by the time you've aged and FIRE starts feeling real, so too might this nightmare.
Concentration vs. Diversification
Standard personal finance advice is to diversify your investments. You've heard this a million times across podcasts, books, and respected financial outlets.
But why?
Diversification
The reason is simple. For most folks, reaching your money goals can be done by combining your labor-related income and a reasonable expectation of average investment returns over a fairly short period of time.
What's that mean?
Save 15% of your paycheck starting at 21 years old and keep doing that until you're 64. Put the savings into a broad stock market-tracking index fund like VTSAX. Boom, you're ready for retirement.
43 years of work sound like too much? Just tweak your savings rate!
Save 50% of your paycheck starting at 21 and you'll be ready to exit the workforce at 38 years old! That's not far off of what we did. You can play with this calculator to try other combinations, too.
And of course, diversifying your "investments" applies to much more in your life than just money.
But what about when you absolutely need to reach a larger goal, faster and can't invest any more of your income, energy, or emotion?
That's where concentrating your investment becomes the goal many folks reach for.
Concentration
Look, if you've got an income of $50K/year and your goal—for whatever reason—is to reach $1M in five years, you're just not going to get there by investing in diversified ETFs or mutual funds.
Going back to 1930, here's the top-performing S&P 500 years and their annual growth rates:
| Year | Annual % Change |
| --- | --- |
| 1933 | 46.59% |
| 1954 | 45.02% |
| 1935 | 41.37% |
| 1958 | 38.06% |
| 1928 | 37.88% |
Those are some incredible investment years with absolutely massive growth.
But let's say you take your $50K and somehow avoid all taxes while simultaneously living life completely free. I assume you're living in a handmade yurt out in the wilderness, chopping trees for firewood, and picking berries to stay alive.
Whatever the case, you invest your $50K/year of tax-free income and happen upon investment years of equal incredible performance. Where are you five years later?
| Year | Annual % Growth | Investment Value |
| --- | --- | --- |
| 1 | 46.59% | $73,295 |
| 2 | 45.02% | $106,292 |
| 3 | 41.37% | $150,265 |
| 4 | 38.06% | $207,456 |
| 5 | 37.88% | $286,041 |
You've got a bundle of money, but you're still miles from a goal of $1M!
Meanwhile, take a look at an individual stock like Tesla Motors. Without including 2021's stellar performance (so far), this is $TSLA's top years:
| Year | Annual % Change |
| --- | --- |
| 2013 | 344.14% |
| 2014 | 47.85% |
| 2017 | 45.70% |
| 2019 | 25.70% |
| 2020 | 743.44% |
And what happens when you take your $50K income during your wilderness survival and somehow catch returns equal to Tesla's best years?
| Year | Annual % Change | Investment Value |
| --- | --- | --- |
| 2013 | 344.14% | $222,070.00 |
| 2014 | 47.85% | $328,330.50 |
| 2017 | 45.70% | $478,377.53 |
| 2019 | 25.70% | $601,320.56 |
| 2020 | 743.44% | $5,071,778.10 |
You'd 5x your goal of $1M!
Notably, you'd outperform your S&P 500 investment by some 1,773%!
Diversification is the problem when you're aiming to hit one out of the park. And that applies to more than just money. Hear me out, we'll get there.
What's your goal?
Investing $50K/year over five years into the S&P 500 is almost certainly not going to get you to $1M by that fifth year's end.
Investment diversification, by its nature, reduces the range of potential growth.
But is that really the goal you have to have? Something so extreme?
Have you taken a moment and contemplated how much money is really enough for you?
I can't answer that for you. And while I'll push you to really analyze what's important to you and see if it'll fit into a more reasonable timeline to reach your financial goals, that doesn't mean it's what'll work for you.
You don't become a billionaire by diversifying your investments and shooting for a 10% return/year. Unless you're already making hundreds of millions I suppose (hi, consider a donation to our Reader Fund)!
But this post isn't actually about your financial investments. That's just the tool to get you into the right mindset.
It's about something far more dear to nearly everyone's life.
Your Social Investments
Your overall well-being is almost certainly driven deeply by your emotional well-being. And that is dependent on your social relationships.
As we strive for financial security we might shed some of these relationships. It's not uncommon to feel a bit lonely in the pursuit of FIRE. It's tough to find a balance between saving and spending—especially where it might also mean eliminating social events and engagements (as steep as those restaurant and bar tabs can be, what you're often paying for is relationship maintenance).
Actually becoming financially independent might make you lonelier still as you consider shedding your identity as a worker and all the peer relationships that go with it.
You can let all this kind of "happen" in the background as you progress through to early retirement, or you can take your social investments by the reigns and intentionally, actively work to ensure you still have friends, peers, and mentors in place to support you throughout your life's interests, hobbies, and challenges. That's the basis of last week's post on building a social index fund to combat the natural progression that occurs as traditional work dissolves from your life.
But there's one spot within your relationships where the risk and significance are the greatest. The one that means the most!
Your "everything"?
As we reach our money goals and redefine the level and variety of "freedom to"s we have in our life, we'll shed some relationships and empty the roles they used to fill.
What about just making your significant other fulfill all those roles? Couldn't they just be your confidant, exercise coach, intellectual challenger, emotional support, and hobby partner?
It sounds a little silly when you say it like that, doesn't it?
But how often do you hear partners in a relationship proclaim how the other one is their "everything"?
Retirement can create over-dependency
Rob Pascale, the author of The Retirement Maze, asserts that it's all too often exactly what people do!
Then there is the issue of social over-dependency. Psychologists assert that being socially connected is essential for mental health, and we found that happily retired couples have active social lives with lots of friends.
[…]
A certain amount of social dependency is reasonable. But for some wives dependency can become extreme. In fact, we found that many men expect to be the primary focus of their wives' attention when newly retired. This of course is not at all realistic nor is it healthy for either spouse. And many wives might become angry and resentful if they have to surrender more of their personal time than they'd like to.

Source: Interview with the authoring team on HuffPost and Death and Divorce and Unhappiness
Turning your partner into the source of too much more than just your romantic satisfaction seems to be a recipe for disaster.
It's easy to retreat into your partner—concentrate your investment in them—and become dependent.
Rob is writing in the context of retirement and how relationships change. However, this same general trend of merging your romantic partner with your best friend and a million other desires seems to be common in modern love.
Social diversification and over-dependency
Esther Perel, a well-known (if controversial) Psychotherapist, asserts that our over-dependency on our romantic partner is precisely what might be pushing us apart:
These expectations are extremely difficult for us to provide to one another because they are contradictory, or even in some cases incompatible. I write in The State of Affairs that, "contained within the small circle of the wedding band are vastly contradictory ideals. We want our chosen one to offer stability, safety, predictability, and dependability… and we want that very same person to supply awe, mystery, adventure, and risk."
The solution? I think Esther would agree: build your social index fund!
Research shows that people who have more social resources, and more people to talk to about various issues in their lives, do better in marriage. So in what areas do we want to invest with our partners, and in which areas do we need to invest in ourselves and our personal networks?

Source: Why Modern Love is So Damn Hard
Do you have a variety of trusted friends and relationships to talk to about life's challenges along the way? Have you created a diversity of relationships to be invested in and rely upon?
Are you dependent upon your partner as the sole source of comfort and confidence when life confronts you with its greatest quandaries? Have they become your "everything" to such an extent that their direction and their happiness become yours?
Professionals and research seem to suggest that if you want to protect and nurture your dearest relationship, the one filled with genuine and holistic love, one of the best ways to do that is to have a diverse set of relationships to depend on outside of them!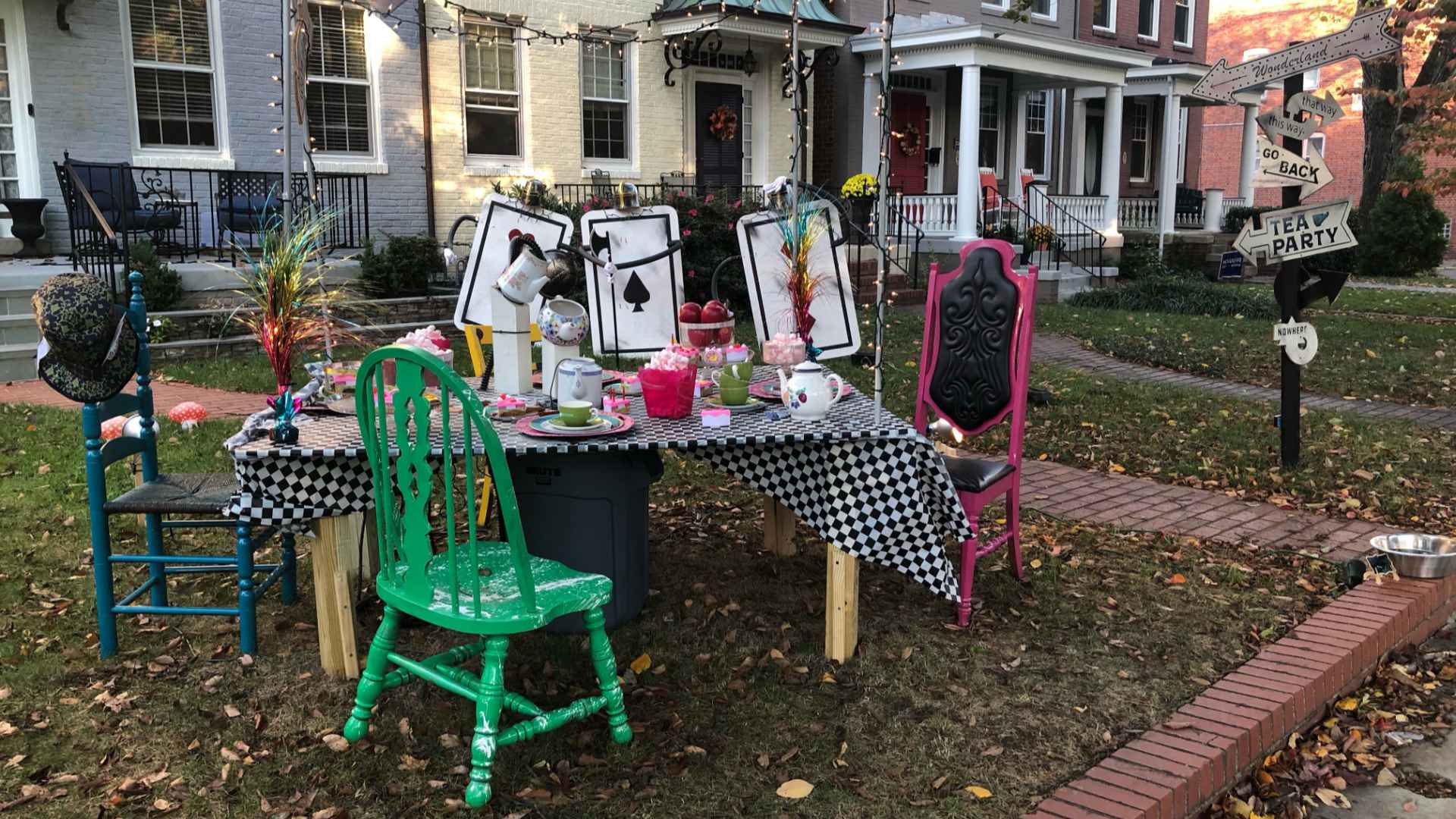 Divorce
All too often, we pin our emotional and relational needs in ever-increasing number on our romantic partner. Financial independence and early retirement can easily be an impetus to push even more onto your mate.
Divorce is practically endemic to personal finance writers.
And while I don't think a social index fund can save us all, I think it can help—at the very least, to survive the fallout.
Sometimes, it's just unavoidable as Mr. Money Mustache said:
…Sometimes people just grow apart over the decades and no matter how much they work at the relationship, find that they want different things from life.

Source: The Economics of Divorce
Even my personal money inspiration to get the ball rolling on financial independence, J.D. Roth of Get Rich Slowly, was unable to dodge separation. What I think is likely this year's most inspiring FIRE story came from an old veteran with a brutal breakup right in the middle.
I think there's a real risk to achieving financial independence and finding that all those "freedom to's" I wrote about a few weeks ago don't mesh with your partner's own conception of an ideal future.
And while no amount of friends will block such a chasm in your life, they just might make it bearable. Perhaps more importantly, something you can recover from.
Just like a stock index fund, a social index fund's purpose isn't necessarily to stop you from ever losing. It's to avoid bankruptcy. To not reach zero.
Concentration's Risk
Just as popular media might have you concentrating your financial investments into something like GameStop, you might find yourself doubling down into your romantic relationship as your social circle evolves on your path to FIRE.
While concentrating your energy into one relationship could create elation at its peak, it leaves room for disaster and depression at its trough with dependency at its core.
It's the very mania that diversification exists to squelch; the risk a social index fund can defend against.
But, at the end of the day, people and love aren't stocks and annual change percentages. Your romantic partner will always weigh heavily on your contentment and satisfaction with life. I'm not advocating for polyamory here, but rather intentionality with what you choose to depend on your partner for. Should they be your "everything"?
---
HAPPY HALLOWEEN!
I'm expecting some differing opinions on this one. We all treat romantic relationships, and relationships in general, quite differently. How do you balance your dependence on your partner with independence more broadly in your life? Are they the place where "concentration" trumps "diversification"?
Leave a comment below!