Each month we take time to review our spending as a couple, hide our secret lotto winnings (kidding!), and then reveal the remainder for our readers to pick apart our mistakes. This month, we're reviewing world hunger relief organizations for our monthly grant.
Last month we reviewed animal shelters in Virginia for our monthly grant from the TicTocLife Reader's Choice Donor-Advised Fund. Read on to find out the winner and see our poll for this month's grant!
First, let's go through the monthly budget. Our income, on the left, balances to our expenses in the Sankey diagram below.
We'll do a quick, high-level analysis of the month and call out any of the more interesting items.
Income Summary
We have several sources of income and they tend to vary from month-to-month.
Most of our income is from Jenni's part-time job and Chris's ongoing business operations—which is mostly on autopilot.
Part-time work
Jenni stayed pretty consistent with her reduced schedule at the pharmacy this month.
Jenni's part-time pharmacy position earned her $5,979.
Chris's consulting projects were pretty lowkey for the month, mostly just keeping the lights on. He wants to keep the work focused on meaningful projects that help mentor or buildup projects that reflect his values.
Chris's business paid him $1,924.
Other income
Jenni filled out a healthcare survey that earned her a $30 Amazon gift card—which was subsequently used on her purchases this month.
Jenni earned $5.39 in cashback from one of our favorite shopping sites: Rakuten.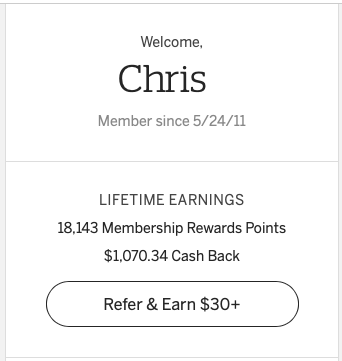 One of the best parts of their program is that you can earn American Express Membership Rewards points instead of cash. We prefer the points as they're worth more for travel!
→ Here's our referral link to earn a $30 bonus when signing up with Rakuten!
We've made progress on our electronic and equipment refurbishment gig mentioned in our FIRE Newsletter. Some printer drums, toner cartridges, and other parts found new homes.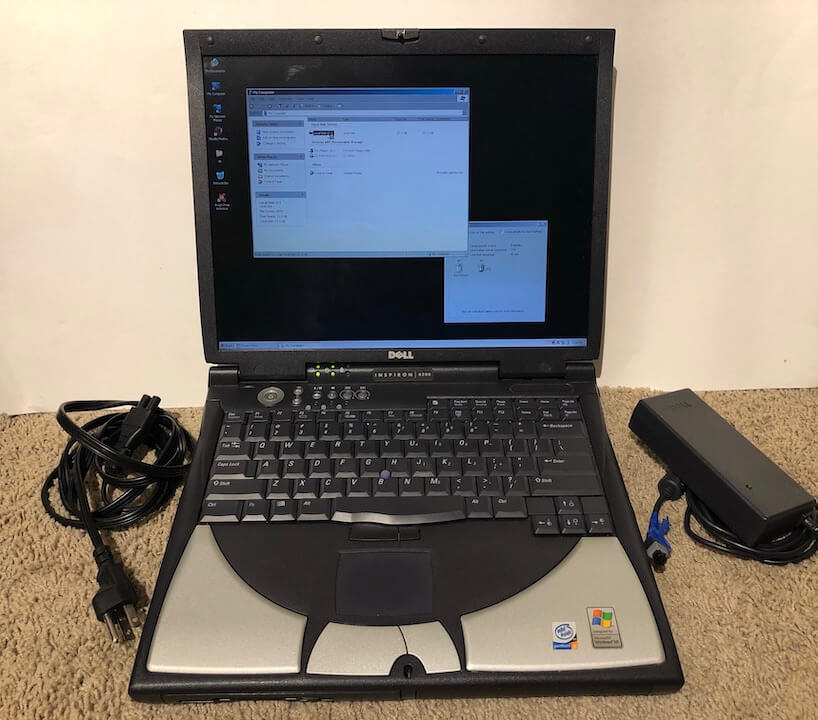 The biggest surprise side gig sale was a vintage laptop from 2003 that sold for about $200.
Don't discount what your old stuff might be worth!
→ Related: Our Top Websites to Sell Your Stuff Locally
We earned $551 through eBay and online marketplaces, before any fees.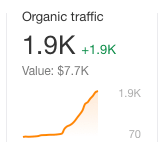 Lastly, we earned $0 from ads, sponsors, or affiliates this month. TicTocLife is generally ad-free. There's occasionally a referral link like the one above for Rakuten if it's highly relevant and we use it.
But boy, if the organic search click value (depicted in the screenshot from a tool on the left) is any indicator of the potential traffic value—we might be passing something up! It's tempting to consider how much larger our donation to world hunger relief organizations could be this month.
Dividends, interest, credits
We earned a small amount of money from account interest totaling $10 (checking, savings, money market).
October produced a healthy amount of credits at $380. These credits primarily come from credit card issuers who have special offers when spending in certain categories.
We break out the individual credits within the expense summary below.
Lately, much of the credits come from Chase's pay yourself back promo where we can use points to reimburse our grocery and home improvement expenses.
We won't see quarterly dividends again until 2021, so our numbers have shrunk.
Despite avoiding investing in index funds vs individual stocks, we have a few vestigial shares from early learning experiences.
Seagate paid out dividends that totaled $199 for us this month.
This was immediately reinvested through our DRIP.
Transfers
We transferred some funds between donor-advised funds (DAFs) to meet our charitable goals for TicTocLife's Reader's Choice Fund.
Overall, we ended the month with an extra $3,342 which will remain in checking.
Expense Summary
From our $9,078.68 budget, we saved $4,913.87 this month.
That gives October a savings rate of 54%.
That's a slight improvement over last month. That's about what we'd hope for in a month that Jenni worked more than has become normal.
→ Related: Working to reduce your expenses? Learn how to live below your means.
You may have noticed in our spending diagram that Chris's 401(k) contributions fell off.
We'll reevaluate making extra contributions toward the end of the year but income limits for DAF donations and how the deductions work means it makes sense to hold off on 401(k) contributions for now.
It's nice to have such flexibility to control 401(k) contributions on a whim when you own the business!
→ Related: Our annual FIRE budget reveals more detail in our expense categories.
Food & Dining
We reigned in our grocery bill after last month when we saw a big leap. That was mostly due to social gatherings outside that revolved around food.
This month, we made a concerted effort to rotate the backside of our pantry and freezer to consume the stuff that's been lurking too long.
We spent $423 on groceries.
→ Related: Want to see how we cut our food bills? Learn How to Save Money on Groceries (Like an Expert).
Part of our reason for featuring world hunger relief organizations this month as our donation poll is recognizing just how fortunate we are to have such strong food security.
Chase UR points redeemed for groceries
While $423 is reflected as our total grocery expense for the month, $328 was credited back (of the $380 in total credits for the month).
Once you account for the credits we only spent $95 on groceries!
The huge statement credit came from redeeming Chase Ultimate Rewards points on Jenni's Chase Sapphire Reserve card towards grocery expenses.
That makes the $450 credit card fee for it easier to swallow this month!
We offered some more detail about this new Chase redemption bonus in July.
Restaurants, Fast Food, Alcohol
We hadn't seen Chris's parents since the spring. Early in the month, we met at a rural market near several trailheads and hiked together. The market provided a rest, snacks, and a couple of tasty drinks.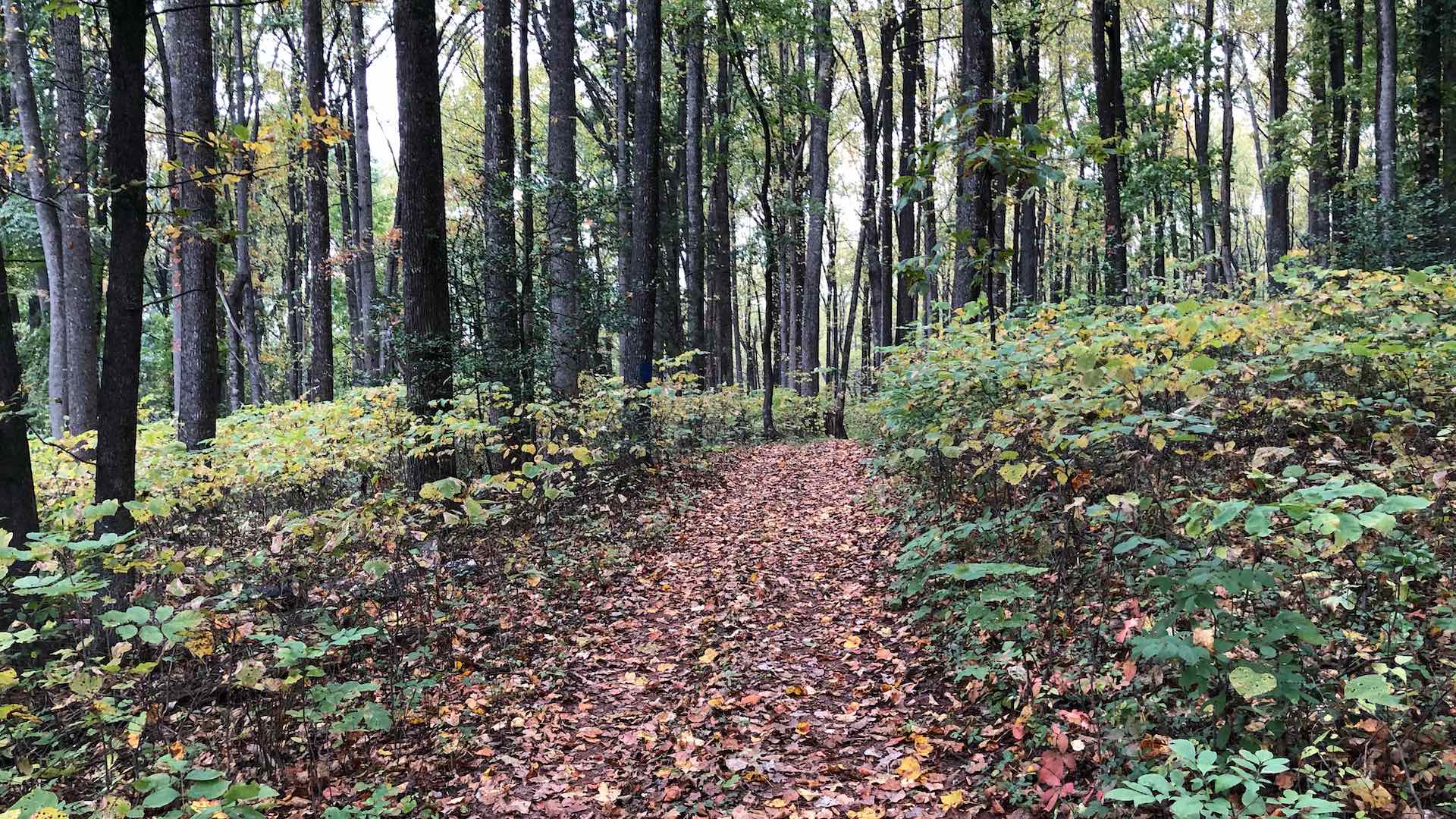 We spent $31.59 on restaurants for our little reunion.
Right before the month closed, Chris found a deal that earned him about $38 worth of Swagbucks in exchange for purchasing six bottles of wine.
That's right, the final value should be a negative cost PLUS wine. We should report the point redemption next month.
Occasionally, we'll Tweet really great deals like this (we did for this wine deal!)—so make sure you're following!
→ Interested in Swagbucks? Here's our referral along with a $10 bonus.
We spent $31.53 on alcohol and bars.
Jenni earned $11.80 in credit by redeeming Chase UR points to cover a small takeout order.
Utilities
With the air conditioner rarely operating, our power bill dropped like a rock!
If you missed it last month, we use Arcadia Power to get 50% of our energy from renewable sources (along with some great usage reporting tools) for free. I wrote a little section about it in last month's update: What is Arcadia Power?
We spent $55 on electric this month.
Services
We spent $19 on city services (cooking gas, wastewater), which is typical.
Our Comcast Internet bill rang in at our standard $40 for internet service. It's about 120mbps, plenty fast.
We don't have any television service.
Lastly, we spent about $43 on mobile phone service. Chris' AMEX Business Platinum card has a bonus for wireless service which he's giving to a friend by way of paying his bill. A $20 credit applies and his buddy will eventually reimburse the difference. This is ongoing.
We both use prepaid SIM cards for our own smartphone service.
Miscellaneous
We spent $110 on business services which were split between eBay fees and related shipping costs. Chris's AMEX Business Platinum card offers $20/month in credits towards shipping which helped alleviate the expense of our eBay sales.
Gifts rang in at $126 this month.
Jenni donated to Virginia's public media (VPM).
October is American Pharmacists Month. Jenni showed her appreciation to her colleagues by buying lunch for her team.
We also made the Adopt-A-Classroom donation from last month's reader poll directly in order to take advantage of the above-the-line deduction for direct cash donations related to the CARES Act. This article explains the new deduction for 2020 well.
Two of Jenni's credit card annual renewal fees hit this month:
Chase Sapphire Reserve ($450)
IHG Premier ($89)
We spent a total of $539 on credit card renewal fees.
That's a lot of money but we think they're easily worth it.
For the Chase Reserve card, we get a $300 travel credit as part of that fee. We've been able to use it on grocery expenses as a form of stimulus from Chase.
On top of that, we earn a 50% bonus on our reward points when we redeem them for groceries, dining, or home improvement statement credits. That's let us keep our true grocery cost near zero for months.
The card comes with a load of other niceties.
The IHG hotel card earns us a free night at their properties once a year. We usually redeem it for a resort style hotel at the beach that would otherwise cost $200-$300/year. The card has other minor benefits mostly related to IHG properties.
How Much Did We Work?
We like to keep track of how much time we spend doing work that is paid. For Jenni, this is pretty easy as it's just her paycheck time. Chris manually tracks his hours consulting with Freshbooks (referral).
Our aim is to gradually reduce these hours.
So, how did October look compared to September?
| Month | Chris (Hours Worked) | Jenni (Hours Worked) |
| --- | --- | --- |
| May 2020 | 41 | 108 |
| Jun 2020 | 38 | 96 |
| Jul 2020 | 36 | 120 |
| Aug 2020 | 39 | 48 |
| Sep 2020 | 27 | 76 |
| Oct 2020 | 26 | 104 |
An average full-time job for two people would be about 347 hours.
We're at just over a third of regular full-time work at 130 hours. That's more than our historical average.
Jenni had good reason to work more than normal:
Coworkers were out due to sickness & testing precautions
A colleague had a baby (yay!) and she filled in
We're the second month in a row we're beyond our goal of 100 hours of work (or less) per month.
While we've got good reasons to do so, we'll need to keep an eye out for any trend developing. After all, our goal is to transition to early retirement over time—not work more. We know the answer to how much money is enough for us.
Net Worth Update
We don't like to focus on the net worth of writers in the personal finance community. However, we do understand it offers a little context to the writing for the reader.
You might better relate to someone with a net worth and earnings history more similar to yours.
We wrote up an extensive post on our earnings and net worth history that ranged from 2006 to 2018. We did it with an average income of $77K per person over the period we analyzed.
→ Related: How to Become a Millionaire in 10 Years (Debt to $1.2M at 33)
From a high level, our assets and liabilities are shown in the data table below as of October 31, 2020.
| Description | Value (USD, $) |
| --- | --- |
| 401k | 530,819 |
| Brokerage | 689,193 |
| Roth IRA | 108,932 |
| HSA | 28,604 |
| Real Estate | 317,941 |
| Mortgage | (154,042) |
| Miscellaneous Assets | 10,250 |
| Checking & Savings | 36,485 |
| Net Worth | 1,568,182 |
Miscellaneous assets include specific investments we've made in physical assets (think collectibles)
Amounts do not reflect the value of the businesses Chris owns or their assets, which should appear as income to us over future years
Our net worth increased by about $2K.
The S&P 500 was down about 2.8% over the month of October, so our close to break even month is pretty good!
Correction: When working through our account tracking this month, we noticed we weren't properly combining the cash and investment balances of Chris's HSA account. This month reveals the proper total which is about double what we have been reporting.
Net Worth History
October Reader's Choice DAF Winner
Animal welfare was top of mind for us last month. We wanted our monthly donation from our Reader's Choice FIRE Fund to reflect our concern.
We limited the choices to small-medium sized animal welfare non-profit organizations in our home state of Virginia.
Ultimately the Richmond Animal League (RAL) won!
Thank you for the participation in the poll and for helping us make our third donation with TicTocLife's reader DAF. If you would like to see changes to the way we display our candidates, let us know in the comments.
Polls are now open for our next round of candidates: world hunger relief organizations!
World Hunger Relief Organizations (Donation Poll)
For our November grant candidate list, we wanted to focus on food insecurity around the world. Let's take a look at world hunger relief organizations.
In the US, November includes the Thanksgiving holiday.
While it has a long and controversial past, today's celebration of Thanksgiving is one of appreciation for bountiful feasts.
We like to get together with family & friends, and eat!
While that'll undoubtedly be a different experience this year, it also means fewer volunteers will be out supporting the needy.
Each of the four organizations has a mission to end world hunger through different means. Summaries below include a link to their Guidestar profile which details the non-profit's operations and transparency.
1) No Kid Hungry
Why? Because no child should grow up hungry. Even with several hunger programs focused on children, many American children do not have access to these programs. A child without out proper nutrition can't learn, focus, or reach their full potential.
Where? United States
What? No Kid Hungry's mission is to end childhood hunger in America. Their aim is to feed hungry children in a variety of different ways. They research the best ways for children to access the food programs as well as work with government officials to improve policy related to child hunger. Some of their programs include school breakfasts, summer meals, and after-school meals.
[Guidestar profile // Website]
2) Action Against Hunger
Why? To save the lives of children and their families against hunger, malnutrition, and killer diseases. 50% of the time a child younger than 5 dies because of malnutrition and only 1 in 4 have access to treatment. Action Against Hunger treats and prevents malnutrition. They also provide safe water and sanitation services to communities all over the world.
Where? Haiti, Africa, South America, Asia
What? Action Against Hunger's goal is to end world hunger and help prevent it through detection, prevention, and treatment programs. They teach communities to learn how to provide for themselves.
Some of their programs include:
Provide nutrition for the most vulnerable
Improve sanitation and hygiene services to ensure safe water
Improve communities' access to sustainable sources of food and income
Provide mental health services and emergency response teams
[Guidestar profile // Website]
3) The Hunger Project
Why? Hunger around the globe is closely related to poverty. By empowering people to be self-reliant and meet their own needs, The Hunger Project aims to end hunger and poverty.
Where? India, Bangladesh, Africa, Mexico
What? A global organization focused on a three-three-pronged approach:
Lift up women
Mobilize communities
Engage government
Women bear most responsibility for meeting the basic needs of the family. When women are properly supported their communities rebound. They provide training for local leaders to invoke action through improved literacy, nutrition, and local laws. They work directly with local government bodies to ensure the government is directly accountable to the people and are providing access to resources and information.
[Guidestar profile // Website]
4) Heifer International
Why? Hunger and poverty go hand and hand. By building up local economies through the donation of livestock and providing food security and nutrition, communities can pull themselves out of poverty.
Where? Kenya, Haiti, Uganda, Tanzania, Nepal
What? A global organization whose goal is to transform communities to improve economic development. Part of the way they do this is by donating livestock such as cows, goats, and chickens, or funding similar programs. By focusing on building up local economies, Heifer International's approach is to help farmers and business owners increase their income and assets. Other projects include:
Food security and nutrition
Environmental sustainability
Women's empowerment and social capital
Risk mitigation
[Guidestar profile // Website]
What Does November Hold?
We're both hoping for a peaceful month ahead alongside virtual family get-togethers for Thanksgiving.
A surprise cold front canceled the camping trip we mentioned last month, but if we find a warm weekend in November—we might retry.
Jenni anticipates working at the pharmacy a bit less.
As is typical, Chris keeps getting involved in too many fun projects.
November will be another month on our path to retiring early as we settle into this life of easy-going semiretirement.
---
If you're outside the US, how do you see winter holidays being different this year?
If you're in the US, how are you anticipating a different sort of Thanksgiving this year?
Let us know in the comments or on Twitter!