I was struck by the towering sand dune in front of me. The ocean was visible, waves crashing and wind sweeping sand across us as I tried to understand where all the big fancy beach houses were.
The rusted historical placard nearby explained just what had transpired that allowed me to stand at the rise of this dune with sightlines around southern Amelia Island unobscured. This dune, affectionally known as NaNa, was protected and cared for by The Beach Lady.
American Beach, which is home to NaNa, was founded in 1935 and became a cultural destination for people of color across the south. A.L. Lewis, the founder, had the vision and wealth to power American Beach (much like how O.W. Gurley did for Black Wall Street). But it was his daughter that carried the community forward into the modern age.
MaVynee Betsch, better known as The Beach Lady, just like the dune she protected, was a towering figure within the Black community of American Beach where we stood on Amelia Island. Born wealthy, she died with virtually nothing after dedicating her life (and her wealth) to environmental causes.
One of her lasting impacts was the doctrine she prescribed for her neighbors which was best represented by her own words:
Getting the most from the least and living peacefully in harmony with nature is the most rewarding lifestyle.

The Beach Lady
In this post, I'm going to unpack the wisdom in the words of madam Betsch and show how they offer a recipe for success on your path to financial independence and retiring early.
Living Peacefully in Harmony with Nature
Isn't it funny how as soon as the opportunity presents itself, many of us seek to escape our traditional lifestyle? We want something different from what we have, we want somewhere "else". When I was younger, I would seek out impressive manmade structures and sights. The Eiffel Tower. Big Ben. The Panama Canal. The Burj Khalifa.
They're impressive sights—they exemplify how humanity is able to shape the physical world around us. But as I've grown older, my attraction for the unnatural wonders of the world has wained.
Don't get me wrong—riding a steamer along a European coast, which served as the setting for my tax day tale, is an experience I won't soon forget. Nor will I fail to recall the orchestrated chaos of Shibuya Crossing as local Japanese seamlessly navigated the world's busiest pedestrian intersection.
However, it's the serene beauty of a near-empty Caribbean island that's etched its way into my memory in recent times. A puddle jumper, boat ride, and complete lack of public amenities tend to make for pretty quiet places. Similarly, hiking my way through some of the widest spaces the US has to offer in western national parks alongside one of my closest friends isn't a moment most are lucky enough to experience.
Even now, I'm insanely fortunate to be able to write to you from a porch rocking chair overlooking the Atlantic with magpies calling, kids laughing, and couples aimlessly strolling. The sun is bright. The breeze is just enough to keep cool. My feet are tired from hiking the day before with Jenni. And my bones are still recovering from days of rock climbing in West Virginia as our trip began ten days ago.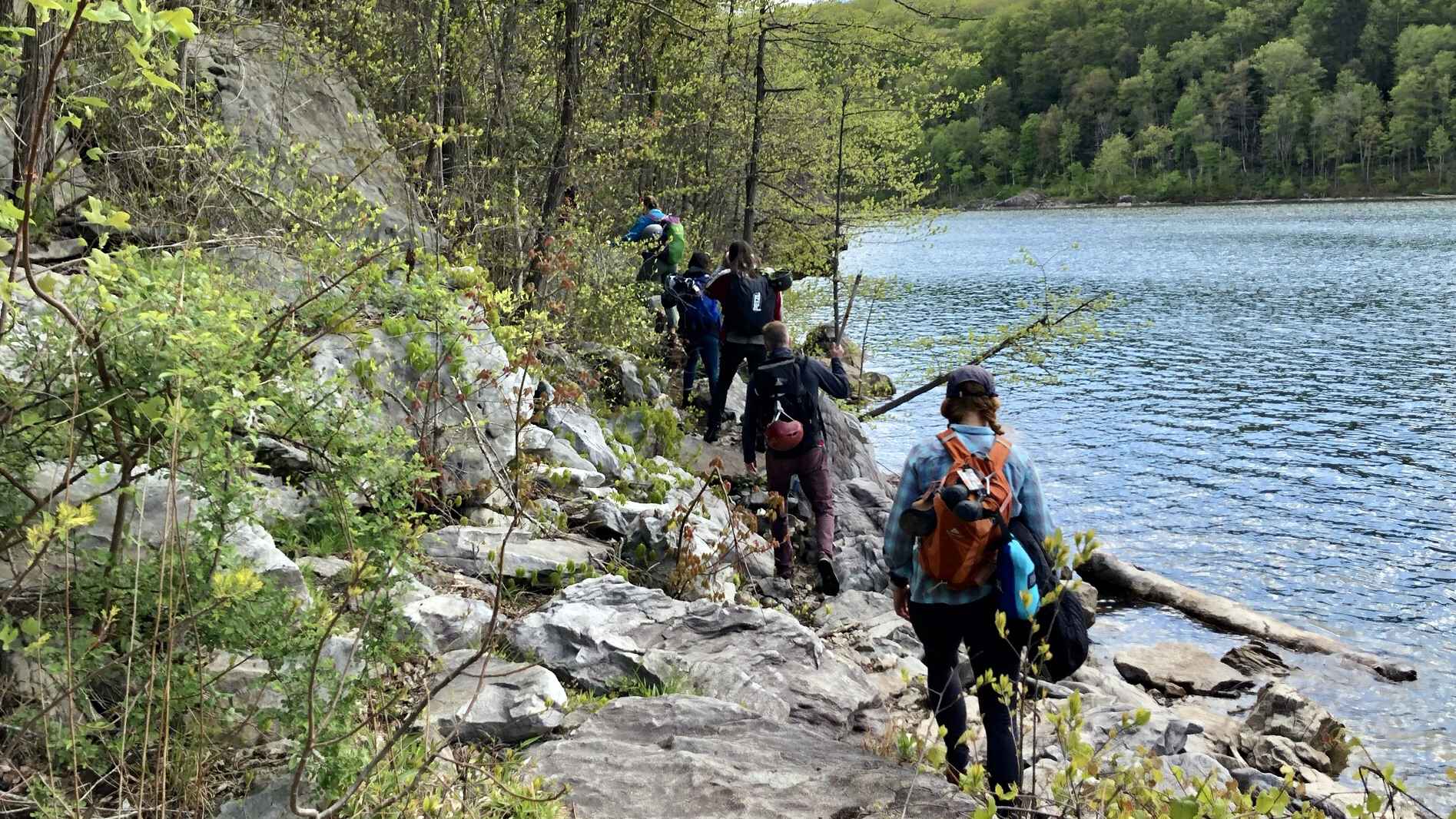 Despite packed days, if I tallied up the costs of our trip so far—nearly all of it would be in lodging and transportation. We've splurged a bit with frequent dinners out for around $40/meal for the two of us. But the key thing we've come for and the somewhere "else" we've seeked are entirely free or no more than the cost of a latte.
It's the natural climbing walls of Summersville, WV. The biking and hiking trails of neighboring Fayetteville. The beachfront of Amelia Island, FL. And under these Live Oaks seemingly strangled by Spanish Moss here on Saint Simons Island, GA as I write.
Nature coupled with history and culture offers a double-whammy of interest. For example, Amelia Island has a storied history of swashbucklers, takeovers, and cultural revolution. The island is packed with history to take in through self-guided walking tours in downtown Fernandina Beach with its series of 1800s era buildings and the occasional break for a pint. Natural trails are scattered across the island and Fort Clinch State Park harkens back to a different era.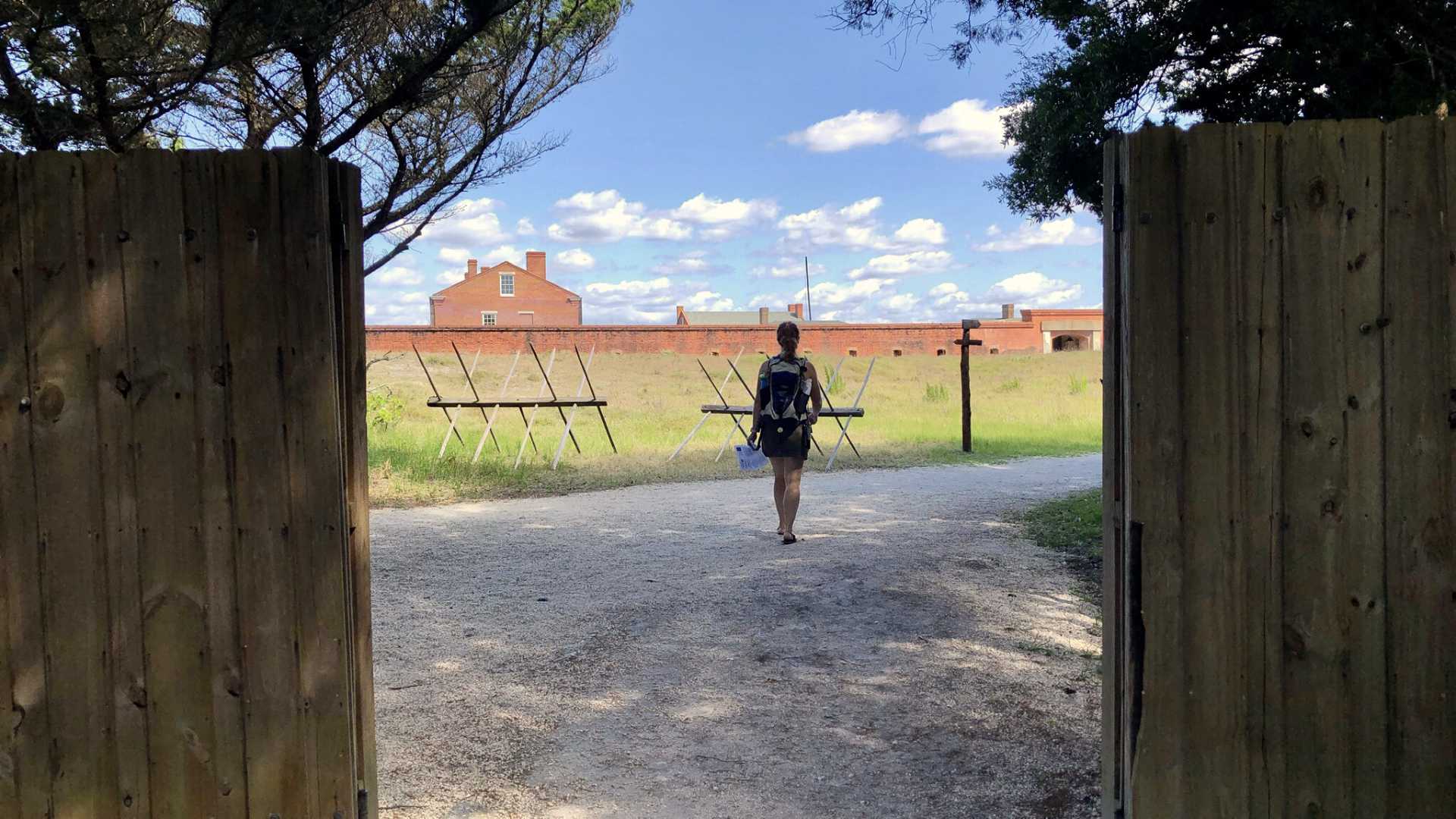 Getting the Most from the Least
None of these experiences are expensive. Most of it is free. All of it is made special by how the experiences lay adjacent or within nature.
Don't get me wrong. For many of you reading, you'll roll your eyes at the thought of camping. Or hiking a mountain. Not to mention the idea of swatting mosquitoes off of you as your poor sweat.
And that's okay. You don't have to enjoy all of it. Jenni would tell you that I'm not a big fan of traditional tent camping. I find the ground hard to sleep on and campfire leaves my eyes watering.
Sure, I could bring a well-padded self-filling camp mattress to alleviate some of the issue. There's plenty of high-quality warm clothes and efficient heaters that might obviate the need for a campfire.
But that starts to defeat the point of being there in nature. Soon, I'm in a cabin with an electrical socket and it's all downhill from there. At some level of abstraction you lose the value of being there. As Berkeley's Greater Good Magazine puts it:
All of these findings converge on one conclusion: Being close to nature or viewing nature improves our well-being.
When The Beach Lady was extolling the virtues of "living peacefully in harmony with nature", don't miss the harmony part. Forcing yourself to suffer through a nature experience you don't enjoy isn't "harmony".
Rather, what I'd encourage you to do and where I might think she'd agree is to find the part(s) of nature you enjoy. There's something out there you like, but it might take some effort to find it. Maybe it's walks in solitude instead of mountain climbs to vistas. Perhaps it's geocaching instead of frisbee golf.
Whatever it is for you that let's you rest harmoniously with nature, find it. Using and loving nature with all its splendid and gratis beauty is one vital step in getting the most from the least.
If it takes you a while, that's the point of financial independence in the first place. You've got time.
Much of what achieving financial independence entails is being effective with your time and money. Intentional. Figuring out how to deploy your capital in such a way to create enough ongoing income, after working perhaps ten years, is getting the most from the least. The 4% rule. Living below your means. Enjoying the small things in life."Getting the most from the least" may as well be the guiding phrase for FIRE.
The Most Rewarding Lifestyle
Since I started writing this article, we've moved to a different section of Saint Simons Island. I found a lovely little resort on the waterfront with WiFi and a happy hour.
Here, I'll take a pic: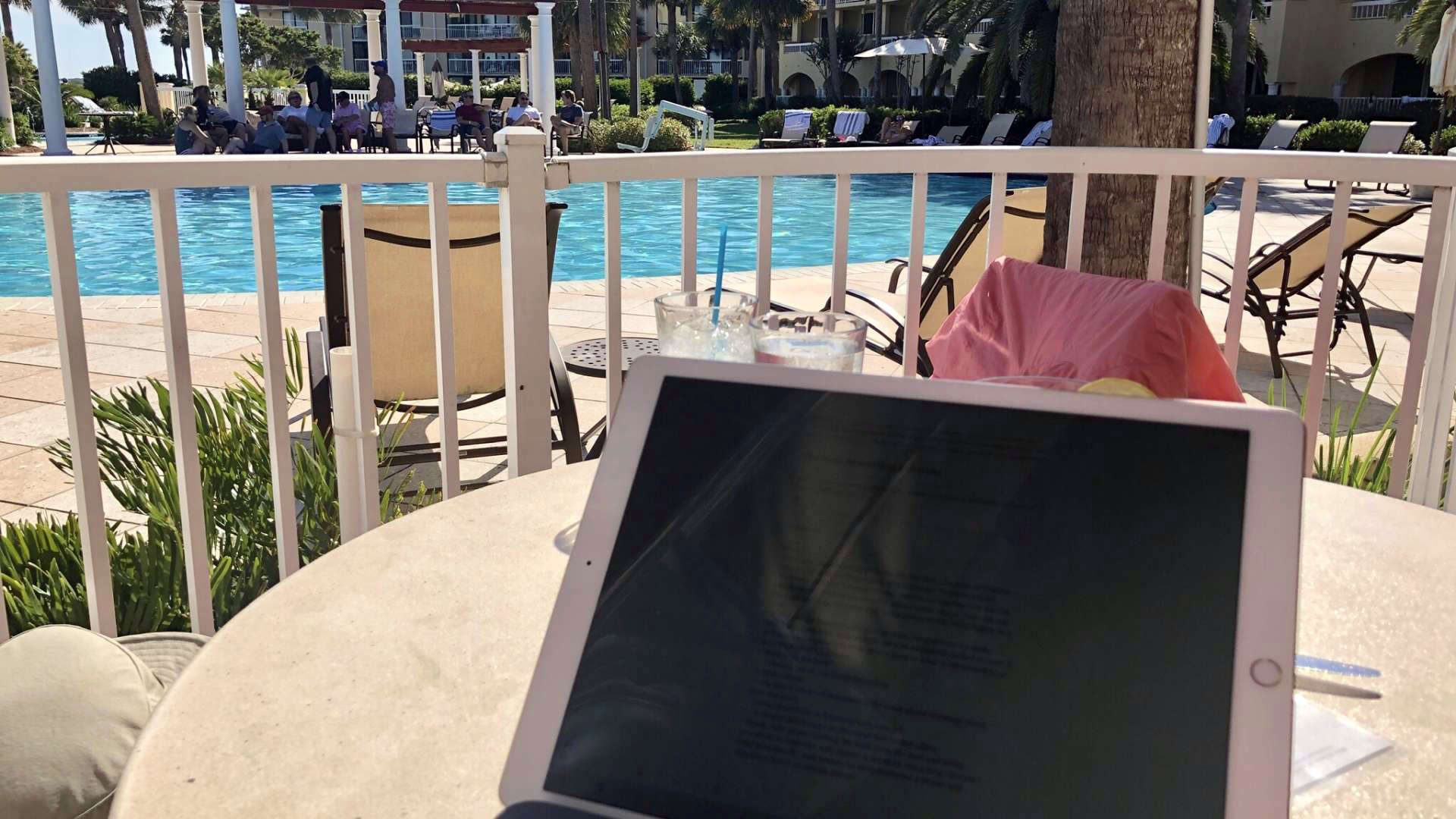 And yet despite this incredible 75 degree sunny weather, WiFi, and $5 drafts rolling up to our table on request—I'm not entirely satisfied.
Why?
I keep comparing it in my head to our experience the past few days on Amelia Island which was more quant, a little slower, and more culturally interesting.
But this doesn't make much sense. Where we are has its own impressive attributes. An historical lighthouse just off the water. A (terribly) interesting cargo ship overturned in the bay and blazing.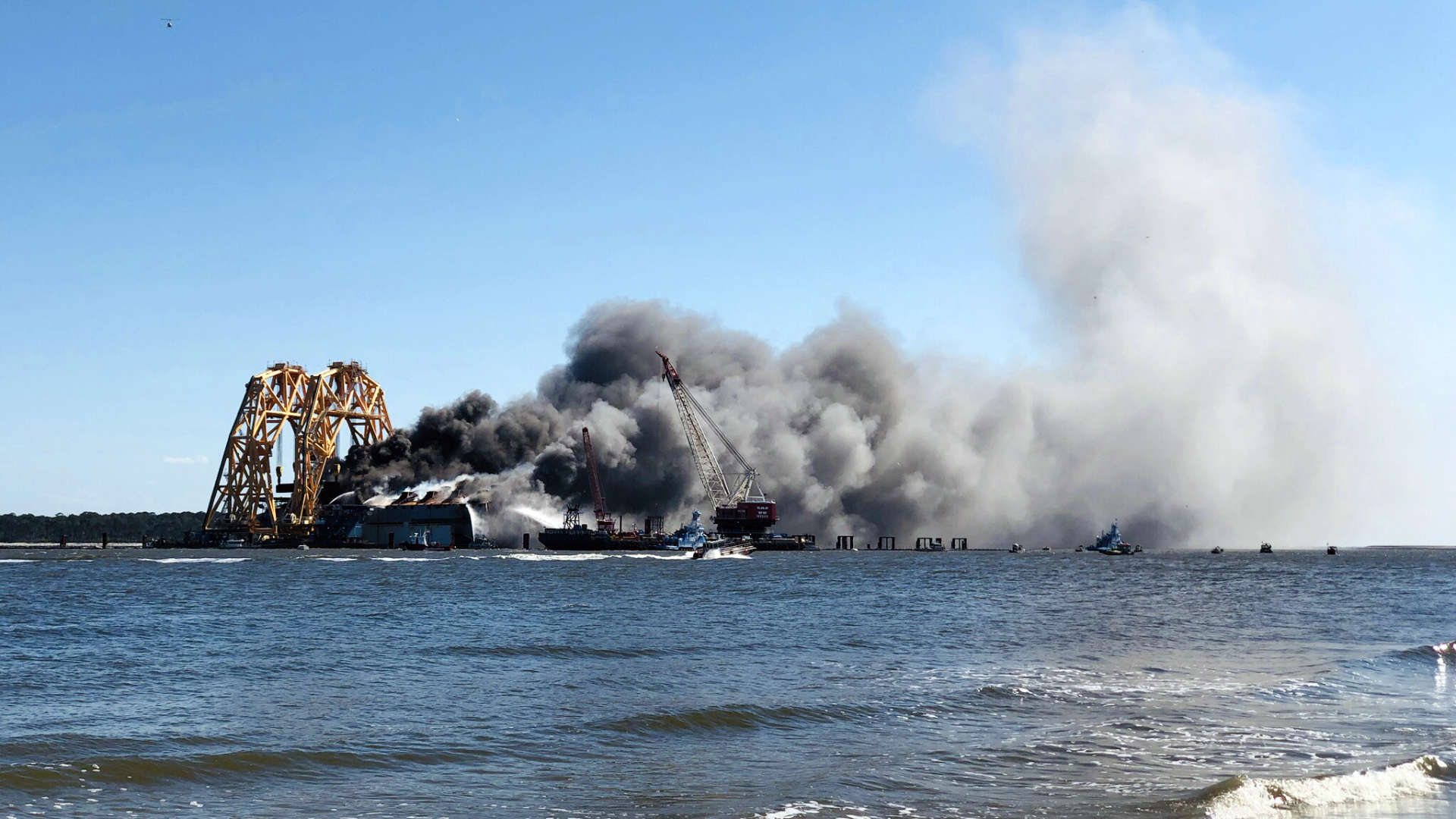 It may not be Amelia Island, but its interesting in its own right. And perhaps most importantly, it has what I'm here for most which is quality time with Jenni. So why focus on differences from some other experience?
I've written before about it, but it's an opportunity to emphasize again just how much comparison is the thief of joy.
Developing your own "most rewarding lifestyle" will almost certainly include stoic ideals like seeing the moment for what it's worth and identifying how it might be worse.
The Beach Lady whom espoused the philosophy I've been writing about today is known to have passed after living on American Beach during her final years. She slept on little more than a chaise lounge, but remained the happy and approachable advocate for the nature she so loved. Honored by the Dalai Lama posthumously for her work, she exemplified her own doctrine with one change—the "getting" became "doing". How will you exemplify "doing the most with the least"?