Today, I want to talk about the relationship between the four types of power and money. These four types of power, often referred to as "expressions of power", represent ways that confidence, ability, relationships, and coercion can be used to achieve a goal.
These forms of power also exist within the context of your growing wealth and freedom as you proceed along your financial independence journey.
Finally, we'll discuss the uneven power dynamic of forgiveness and the potential of a new approach.
The 4 Expressions of Power
So, what are the four expressions of power?
Power within
Power to
Power with
Power over
These types of power aren't a linear progression, necessarily—nor are they exclusive. You can gain power within and power over while having limited power with.
As they were originally devised, these powers applied to politics and the power of people within a society. However, I think they also work well within the context of your relationship with money, work, and others.
While these four types of power don't develop in linear order, necessarily (unlike the steps to financial freedom), they do tend to build on each other.
Let's look at how each of the expressions of power relates to your wealth and freedom. I'll also tell you about my own experience developing them and the doors they opened.
1) Power within
Power within is what you build within yourself. It's your education, practice, and experience. Specifically, it's the self-confidence you develop by way of attaining the credentials others expect of you, given your position.
For me, I've gained power within through earning a college degree, having years of experience in my field, and building a portfolio of well-regarded work.
When it comes to money, I've spent many hours reading about investing best practices, tracking my finances, and years weathering losses.
Much of what we write here on TicTocLife is intended to give you a stronger sense of power within by means of education and reinforcement in your money plans.
Understand the differences between cheap vs frugal to know how to spend money effectively
Answer how much money is enough for yourself to know when to quit and stay on the positive side of the fulfillment curve
Determine what personal fulfillment is to you and how it relates to the work you spend your life on
2) Power to
Power to is the freedom that power within enables. It's the actions you can take through the confidence and knowledge you possess.
Once Jenni reduced the downside risk to a manageable level, she left her salaried position in exchange for an hourly one. For her, the benefits of part-time work were worth the trade-offs of less income and stability.
She gained the power to do this through smart, consistent saving and investing.
As you gain confidence and ability, you can enact change in your life and the world. It's no longer about learning, but rather about doing.
Automate your finances to free up your time and mental space
Consider turning a hobby into a business in order to create a failsafe and higher potential
Taking risks in life is often necessary, do so when the expected value of the reward is worth the expected cost—and understand the difference
3) Power with
Power with is the leverage you create with your own power by teaming up with others to affect change. Your power is multiplied through collaboration.
I started a digital consulting agency partly as a means to work with others. We could focus on meaningful projects in a way that would let us leverage our individual power to accomplish the parts of projects we were experts in while collaborating with each other to fill in the gaps.
While I couldn't bring to life all the projects I've worked on by myself, I could by leveraging the skills of others to form the whole that was needed.
For you, and for most people, we use the expression of power with in our day-to-day work as labor becomes more and more specialized. There are fewer generalists in the world. The "renaissance person" is a rarity these days.
Collaborate with specialists
Jenni and I have taken a similar approach with this blog, we aim to write what we care and know about. We largely ignoring the personal finance topics that are of less interest to us. There are other great blogs out there we routinely link to within our posts or share on Twitter that covers topics better than we can.
Our aim is to educate our readers by leveraging power with other great writers to cover our gaps.
We also want you to try to do the same by finding opportunities to mentor others with their finances or act as an accountability partner. It's the way you can turn comparison into your superpower instead of letting it be a thief of joy in your life.
Multiply your output
Part of our mission with TicTocLife is to build a practice of giving away our wealth effectively while also spreading the idea of doing so. Sure, we're not giving away billions—but over time, and through the multiplication of additional readers and peers doing so, we can give more and help effective causes.
We're doing this right now by involving our readership in a monthly poll as we select a new cause to donate to each month (for December it's medical disaster relief organizations!). It's our reader's choice donation fund.
Combining power with others is how humanity makes its huge strides. In what ways can you work with others to leverage your power with?
4) Power over
Lastly, power over embodies a classical form of power wielded by rulers and tyrants. It relies on fear through domination.
While a king may be the most easily imaginable form of this expression of power, in reality, it exists in your day-to-day life in much smaller ways.
When you approach a bank for a loan, they exhibit power over you to decide whether you're creditworthy or not
If you reach out to your boss to negotiate your pay, they have the power to say no
When you apply to a college, the admissions department decides whether you're good enough for their shcool
Throughout life we deal with these gatekeepers that retain power over us.
Financial dependency
An employer is probably most people's most common and relatable form of this power dynamic. If you work paycheck to paycheck, you're severely dependent on your employer continuing the relationship with you.
You've got bills to pay and your employer is more than happy to be your only means of paying them.
Learn why living below your means can help reduce financial dependency, though that's not always an option.
Financial dependency on an employer is likely the most common form of power over an individual experiences day-to-day.
Reducing power over you
I shared my story last week of how I turned my FU money into action when I said "no" as my employer attempted to enforce a greater dependency on them. I have little doubt some clause, somewhere in their HR guidelines supported their position.
But many other Mustachians on the MMM forums thought much worse of this use of power by the company.
Here are a few quotes from readers:
"It sounds like it was a test of loyalty to them. F that. If they value your loyalty more than your underlying honesty and commitment to fulfilling your obligations to your past clients, that's a huge red flag. As a leader, that commitment and integrity is what I would find most valuable, and I would be more likely to keep you around."
"I agree on the loyalty test. […] The only leverage a lot of companies have is this imaginary 'loyalty to the company'."
"'Loyalty Tests' like those are complete BS. Not only you make your people unhappy (which is a sure way to lower loyalty), but you also tend to end up with people in vulnerable positions (as in 'I can't afford to go!'), which are prime targets for 'secret side hustles', bribery or theft."
"Holding someone back to force loyalty. Not really the person I would want to work for."
While the situation was certainly a mess, I didn't hold a grudge about it. I forgave my supervisor and the company, even though they didn't ask for it.
I didn't want them to retain power over me simply because I couldn't accept the situation or was still mad about it long after. Forgiveness can be a key way to cut through unhealthy power dynamics when it's proactively given. We'll talk about forgiveness more in a moment.
Power over is certainly the most dangerous of the expressions of power. It's rare that an entity uses it without also being corrupted by it.
The greatest way to fight back is to leverage the other three types of power to create a more equitable dynamic.
The Sword of Damocles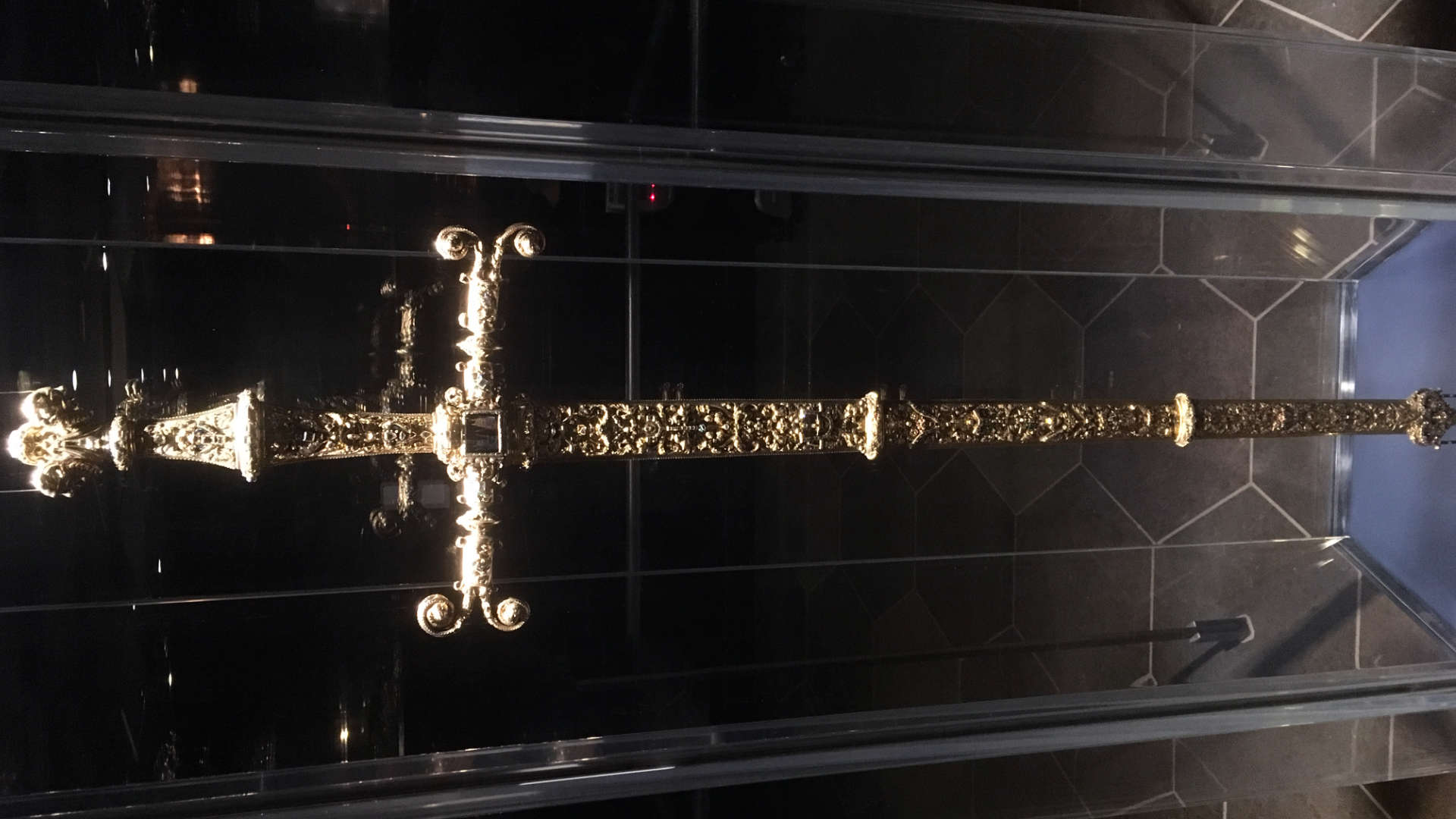 No matter which expression of power you seek, or obtain, there will be an allure to use it corruptly.
Will you wield your knowledge to swindle the blind or to lift up the ignorant?
When you have social influence to leverage, will you and your cohort attack the public reputation of others to get what you want, or will use it to highlight inequities and bring light to causes left in the dark?
And when you finally have direct power over others, will you use it to ensure your ongoing position of rule or release your grip when someone else is the better leader?
Ruthless pursuit of power may get you to different expressions of power more quickly. But you'll rest on that power with a sword of Damocles hanging over your head by a thread as competitors vie for your position just as willing to follow the same corrupt path you have.
Power through fear never truly rests as the oppression must be maintained.
Power through just means is celebrated. It causes leadership to be thrust upon you because you're the best person to do the job.
Withholding Power and Forgiveness
When you have been wronged, sometimes it's difficult to forgive the person that has wronged you. Forgiveness can appear to be unacceptable to offer.
Why?
It relinquishes your ability to have power over another person.
Power and your money
If you eat an expensive meal out, your expectations for the meal are heightened—you read the new chef's creative culinary experiences are to die for.
When the meal shows up with the side missing a particular garnish or the entree overdone, what is your response?
Is it the same as if your partner cooked it? Or if you bought a similar meal from McDonalds?
You might chalk up either of these to a simple oversight, but with more money involved in your fancy meal out—how do you respond?
Do you rage and call a member of the staff over? Maybe you complain loudly about the chef so other patrons can overhear?
Do you push until your meal is comped?
How do you wield the power over the establishment because of the money you will spend?
Power and other's spending
When your partner comes to you with a story about how they spent too much money on a meaningless fashion accessory, busting your monthly budget, forgiveness isn't the first thing that pops into your mind.
You demand details and an explanation. Why did they buy that? Were they not thinking about what it would mean?
How do you wield power over those you care about because of their spending choices?
Forgiveness is the way
I know I've been in each of these situations and responded in ways I'm shameful of.
"I want it done right and off the bill."
"Why would you waste your money on that?"
It comes from a sense of anger and a desire to make things right, from my point of view, through the use of the power I have in the moment.
But you know what else it does? It makes me brood, it takes away from my life. While the meal should be served correctly, and we should make healthy spending decisions, that doesn't mean perfection will always come.
And the best way to get past the situation is through forgiveness, to release the power over someone else you have.
Forgiveness is freeing, and not only for the recipient. There's not enough time in life to be angry.
Power to hold someone down
Withholding forgiveness in public, in groups, magnifies the power one has over someone else.
I want to share part of a podcast (No Dumb Questions) that inspired this whole post.
About a minute of this YouTube clip covers it:
I'll paraphrase:
If a group can agree that a person has done something wrong and shun them, they hold power over them. As long as the group doesn't forgive them, they can continue to shun them for their failure and keep them down.
The group never has to evaluate what's wrong with themselves.
Your Power
I'd like to continue with some of the ideas from that podcast episode and mix them with power. Let's talk about a more constructive approach to forgiveness and bring the expressions of power full circle.
We're taught as kids to immediately tell someone that you're sorry.
And what's the expected response?
"I forgive you."
The point of the lesson is to teach kids about forgiveness. But it seems like we're doing it by teaching them to hold forgiveness as a reward given to someone they have power over once they've acknowledged their weaker position.
What if forgiveness was taught in the opposite way?
Rather than waiting to receive an apology, what if we offered forgiveness to the offending party first?
Now the offended party doesn't have to wait for an apology (which may never be given), rather, they now have power within the situation.
We've shifted the relationship from an unhealthy dynamic of power over others to one which empowers the individual to find forgiveness and disarm the situation themselves.
Your path to financial independence will have you gaining and losing different expressions of power throughout. It's a road less traveled, one that'll certainly be filled with difficult decisions and moments of failure.
People will do you wrong. Will you offer forgiveness?
Eventually, you'll have what others want. How will you use your power over them?
---
Which of the Expressions of Power do you think have helped you in your path to financial independence the most?
What do you think about forgiveness and relinquishing your power over others?