Each month we take time to review our spending as a couple, hide our secret lotto winnings (kidding!), and then reveal the remainder for our readers to pick apart our mistakes. This month, we're reviewing medical disaster relief organizations for our monthly grant.
Last month we reviewed world hunger relief organizations for our monthly grant.
The donation is funded from our TicTocLife Reader's Choice Donor-Advised Fund. Read on to find out the winner and see our poll for this month's grant!
First, let's go through the monthly budget.
Income, on the left, balances to our expenses in the Sankey diagram below.
We'll do a quick, high-level analysis of the month and call out any of the more interesting items.
Income Summary
We have several sources of income and they tend to vary from month-to-month.
Most of our income is from Jenni's part-time job and Chris's ongoing business operations—which is generally on autopilot; nearly passive income.
Part-time work
Jenni's worked much less over November than in recent months. This is expected, and even desirable. There's a lot of benefits to part-time work, after all!
Jenni's part-time pharmacy position earned her $4,679.
Chris's consulting projects were pretty lowkey for the month, mostly just keeping the lights on. He wants to keep the work focused on meaningful projects that help mentor or buildup projects that reflect his values.
Chris's business paid him $1,924.
Other income
Jenni filled out a healthcare survey that earned her a $250 Amazon gift card—which will be used on future purchases. A perk of having insider pharmacy knowledge!
We earned $45.42 in cashback from Kroger Cashback and Ibotta.
→ Related: Both Kroger Cashback and Ibotta are evaluated in our how to save money on groceries article. It's expert-level!
We've made progress on our electronic and equipment refurbishment gig mentioned in our FIRE Newsletter. Four older LCD monitors found new homes.
Don't discount what your old stuff might be worth!
We earned $230.00 through Facebook Marketplace and Craigslist. There's still a lot more old equipment crowding our dining room to go!
→ Related: Our Top Websites to Sell Your Stuff Locally
Dividends, interest, credits
We earned a small amount of money from account interest totaling $12 (checking, savings, money market).
November produced a healthy amount of credits at $480. These credits primarily come from credit card issuers who have special offers when spending in certain categories.
We break out the individual credits within the expense summary below.
Lately, much of the credits come from Chase's pay yourself back promo where we can use points to reimburse our grocery and home improvement expenses.
We invest in index funds (mainly through ETFs vs stock) so our dividends tend to be infrequent. We won't see quarterly stock dividends again until 2021, so our numbers have shrunk.
Transfers
We transferred some funds between donor-advised funds (DAFs) to meet our charitable goals for TicTocLife's Reader's Choice Fund.
Overall, we ended the month with an extra $2890 which will remain in checking.
We'll make a fairly significant set of investments from checking right at the end of the year and start of 2021 while working out the best tax moves we can make.
Expense Summary
From our $7,620.14 budget, we saved $2,889.90 this month.
That gives November a savings rate of 38%.
That's a noticeable drop over last month. Jenni worked a good bit less this month. And of course, our goal is to only work on very specific projects we still care a lot about.
We no longer worry about how much money is enough for us—we're there, and moving towards drawing down investments rather than saving!
→ Related: Our annual FIRE budget reveals more detail in our expense categories.
Where we live
Our housing costs are broken down in our annual FIRE budget (mentioned above) with detail.
For the monthly breakdown, these details might be helpful to understand:
We own our home
We have a 30-year, fixed-rate mortgage below 4% interest
Our HOA is $350/month which covers some of our utilities (heating, water)
We chose the city life vs country life in a medium cost of living area
Housing-related expenses are consistent month-to-month. We have an escrow account with our mortgage provider which helps automate property taxes and home insurance payments.
We live in a 2 bedroom, 2 bath historic brick home built in the 1920s. It's part of a small cooperative.
Health
This is the first monthly budget that we mention any doctor expenses. If you recall from Jenni's early retirement health insurance options analysis, her high-deductible insurance plan has an employer-funded HRA.
This $3,000 HRA benefit was one of the reasons it made sense for her to use COBRA for the remainder of this year.
Unfortunately, she exceeded the max benefit and had to pay a few doctor's copays out of her own pocket.
The total out of pocket doctor expense was $671.32.
This cost was offset by a $200 healthy reward Visa gift card from the insurance plan for being a non-smoker, getting an annual physical, and flu shot.
Jenni used this $200 to cut the cost of her out-of-pocket health expenses.
Shopping
Jenni took advantage of some black Friday deals and treated herself to two new pairs of running shoes: one for trails and the other for the road.
Now that she has been cleared to run from the doctor, she has new shoes to get started.
We spent $181.83 on shopping expenses.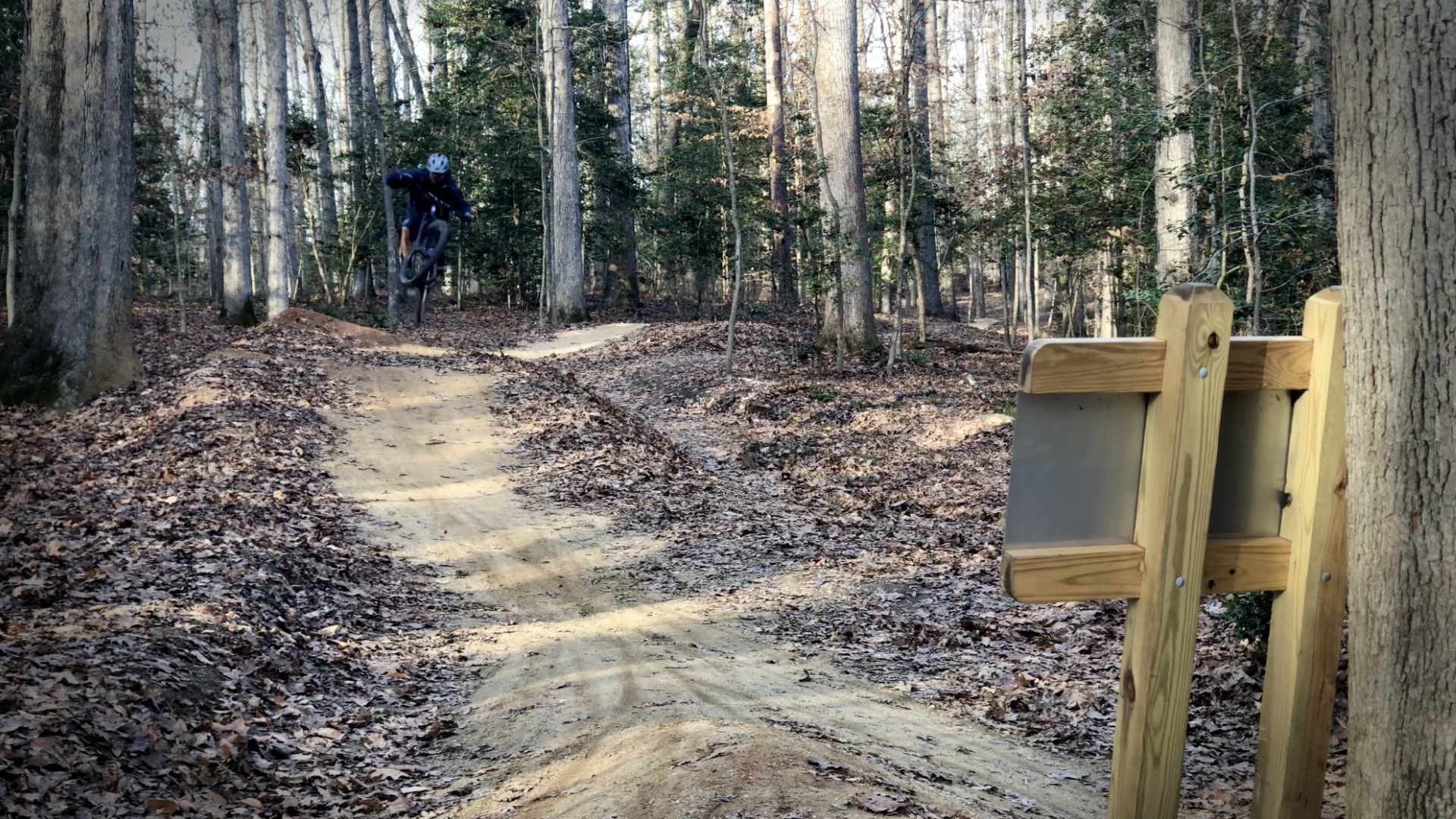 Education
Once a year, Jenni must renew her pharmacist license.
As a pharmacist in Virginia, she is required to complete 15 hours of continuing education (CE) credits in order to renew.
Jenni can complete most of these credits online at no cost, but this year she also had to attend 3 hours of live-CE. She was able to attend a 4-hour virtual session for only $5 by being a member of her local pharmacy organization. Dues for this local pharmacy organization are paid by her employer.
These education-related costs totaled $125.
Food & Dining
Compared to last month, we relaxed the grocery spending purse a little bit. We spent about $100 more than last month, though much of that was offset by higher Ibotta and Kroger Cashback bonuses.
We spent $530 on groceries.
→ Related: Want to see how we cut our food bills? Learn How to Save Money on Groceries (Like an Expert).
Chase UR points redeemed for groceries
While $530 is reflected as our total grocery expense for the month, $379 was credited back (of the $480 in total credits for the month).
Once you account for the credits we only spent $151 on groceries!
The huge statement credit came from redeeming Chase Ultimate Rewards points on Jenni's Chase Sapphire Reserve card towards grocery expenses.
We offered some more detail about this new Chase redemption bonus in July.
Restaurants, Fast Food, Alcohol
A good friend of ours had a birthday in November. We had a small gathering at a restaurant with a wide beer selection. German food and drink kept flowing and as a "happy birthday!" we covered the bill.
On a few of our lazier or more hectic evenings, we ordered takeout from a local place.
Our dining-related expenses were higher than normal this month, but over the course of the year this is often how it works out: around the holidays or for birthdays we spend a bit more as gifts and as social gathering expenses.
We don't really eat at restaurants with just the two of us.
We spent $251.42 on restaurants & fast food this month.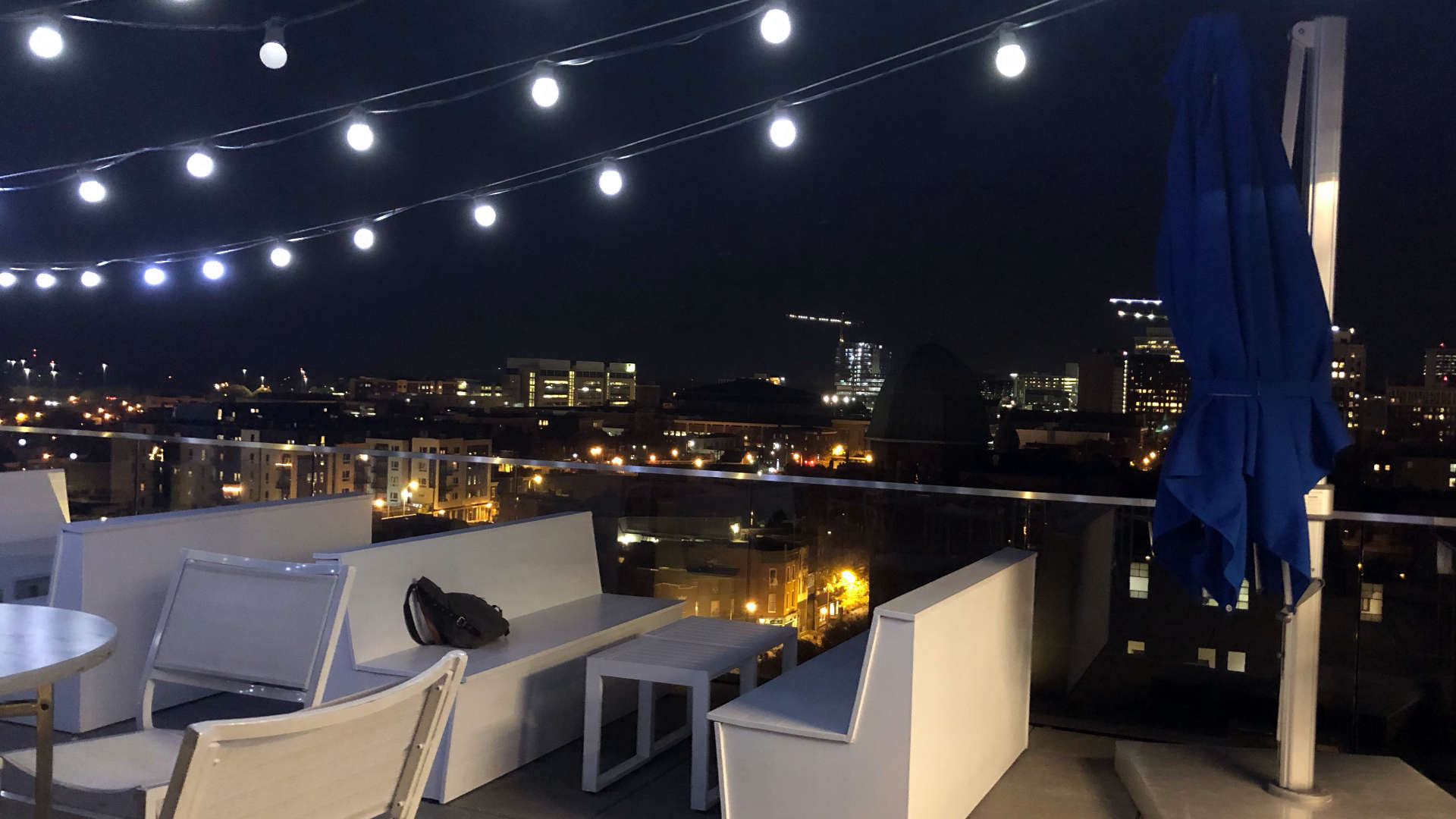 While Virginia still had warm fall evenings, we met friends at a rooftop open-air bar for an evening to catch up a bit. The views, drinks, and friendship were well-loved.
Our little bar at home has been restocked with some bourbon, too.
We spent $54.52 on alcohol and bars.
Jenni earned $35.55 in credit by redeeming Chase UR points to cover some dining out expenses.
Gifts
We have started gathering our gifts for the Christmas holiday. This year our family decided to keep it simple with DIY gifts.
DIY vanilla extract from vodka and beans
Jenni took the opportunity to make a large batch of homemade vanilla to distribute to our friends and family.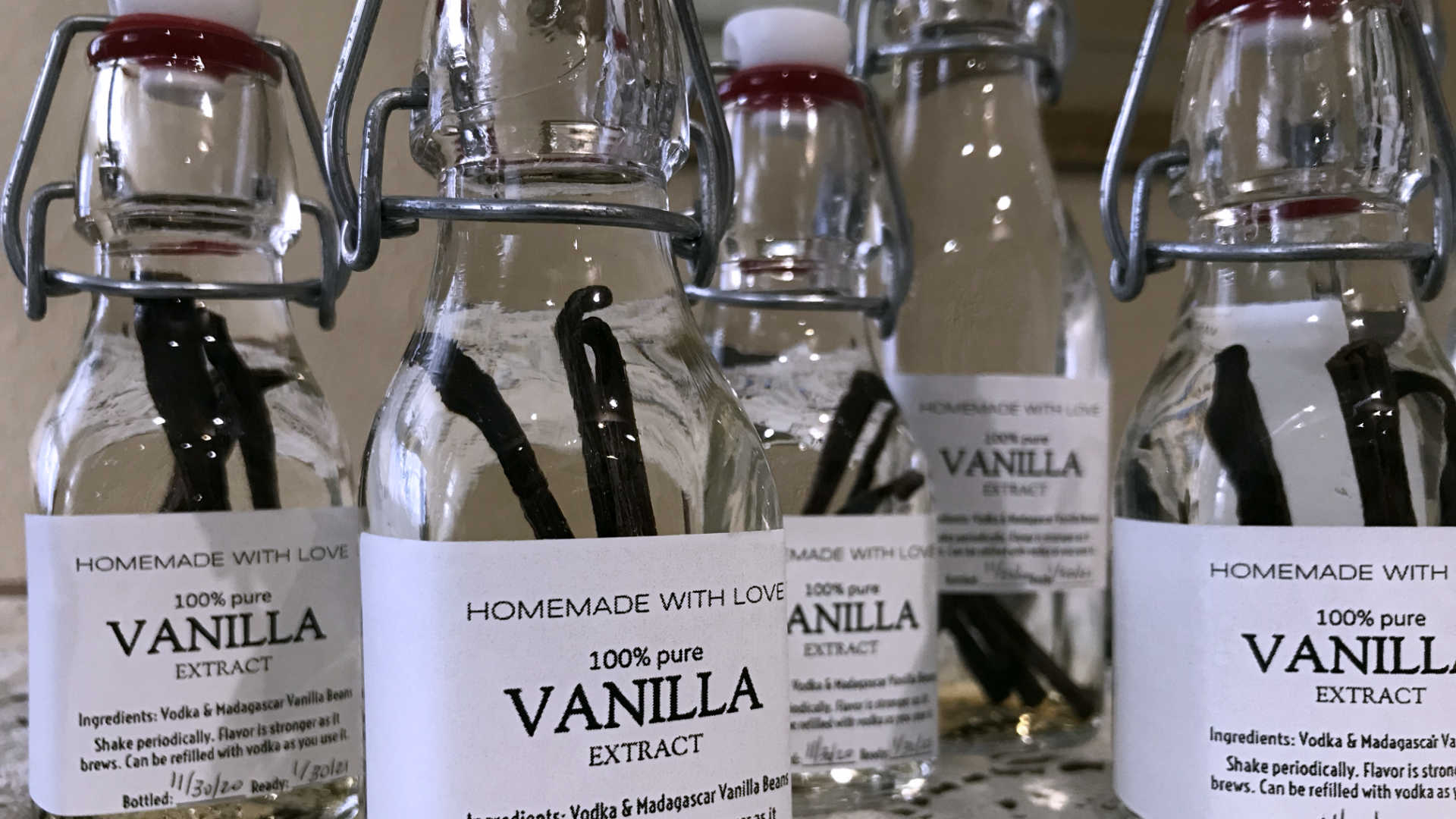 Here's the quick steps to making homemade vanilla extract:
Order long vanilla beans (couple bucks apiece!)
Get gift appropriate sealable bottles
Put bean in a bottle, fill with vodka
Add custom labeling with a printer and Avery labels
Apparently you can just refill the vodka as you use the vanilla extract and this lasts for years!
Other gifts
She's also attempting to make goat's milk soap. She's so crafty!
We gave the gift of a diaper fund to a friend who will soon be a first-time mother.
Jenni is in a Secret Santa gift exchange at work. She has been giving and receiving small gifts weekly. The most recent gift she received is a Christmas Tree shaped rosemary bush which will be planted. We'll have a growing herb supply!
We spent $159.98 on gifts.
Jenni earned $51.72 in credit by redeeming Chase UR points to cover some gift expenses that were purchased from grocery stores.
Donations
Jenni donated to Virginia Public Media (VPM).
We also made the Richmond Animal League donation from last month's reader poll directly in order to take advantage of the above-the-line deduction for direct cash donations related to the CARES Act. This article explains the new deduction for 2020 well.
We both made a donation to ASPCA this month as well. This earned each of us some Swagbucks as a nice little bonus.
→ Interested in Swagbucks? Here's our referral along with a $10 bonus.
We donated $97.00 directly (along with a few thousand dollars towards our Reader Fund).
Utilities
With the cooler weather, our power bill remains low.
I've mentioned Arcadia Power in recent months as a great way to convert some of your energy use to renewables, get access to fancy web-based utilization monitoring tools, and pay by credit card.
While all that is still true, unfortunately they're ditching their free tier in the middle of December.
We've closed our account.
We spent $53 on electric this month.
Services
In typical fashion, we spent $21 on city services (cooking gas, wastewater).
Our Comcast Internet bill rang in at our standard $40 for internet service. It's about 120mbps, plenty fast.
We don't have any television service.
Lastly, we spent about $43 on mobile phone service. Chris's AMEX Business Platinum card has a bonus for wireless service which he's giving to a friend by way of paying his bill. A $20 credit applies and his buddy will eventually reimburse the difference. This is ongoing.
We both use prepaid SIM cards for our own smartphone service.
Miscellaneous
We spent $13 on business services which came from eBay related shipping costs. Chris's AMEX Business Platinum card offers $20/month in credits towards shipping which helped alleviate the expense of our eBay sales.
One of Chris's credit card annual renewal fees hit this month:
AMEX Bonvoy [Marriott] Hotel Card ($95)
We spent a total of $95 on credit card renewal fees.
The Bonvoy hotel card earns us a free night at their properties once a year. We usually redeem it for a resort-style hotel at the beach that would otherwise cost $200-$300/year. The card has other minor benefits mostly related to Marriott properties.
Jenni has a membership at a local rock climbing gym. She's also attending outside workout classes in the evenings occasionally.
We tracked $87 for gym-related expenses.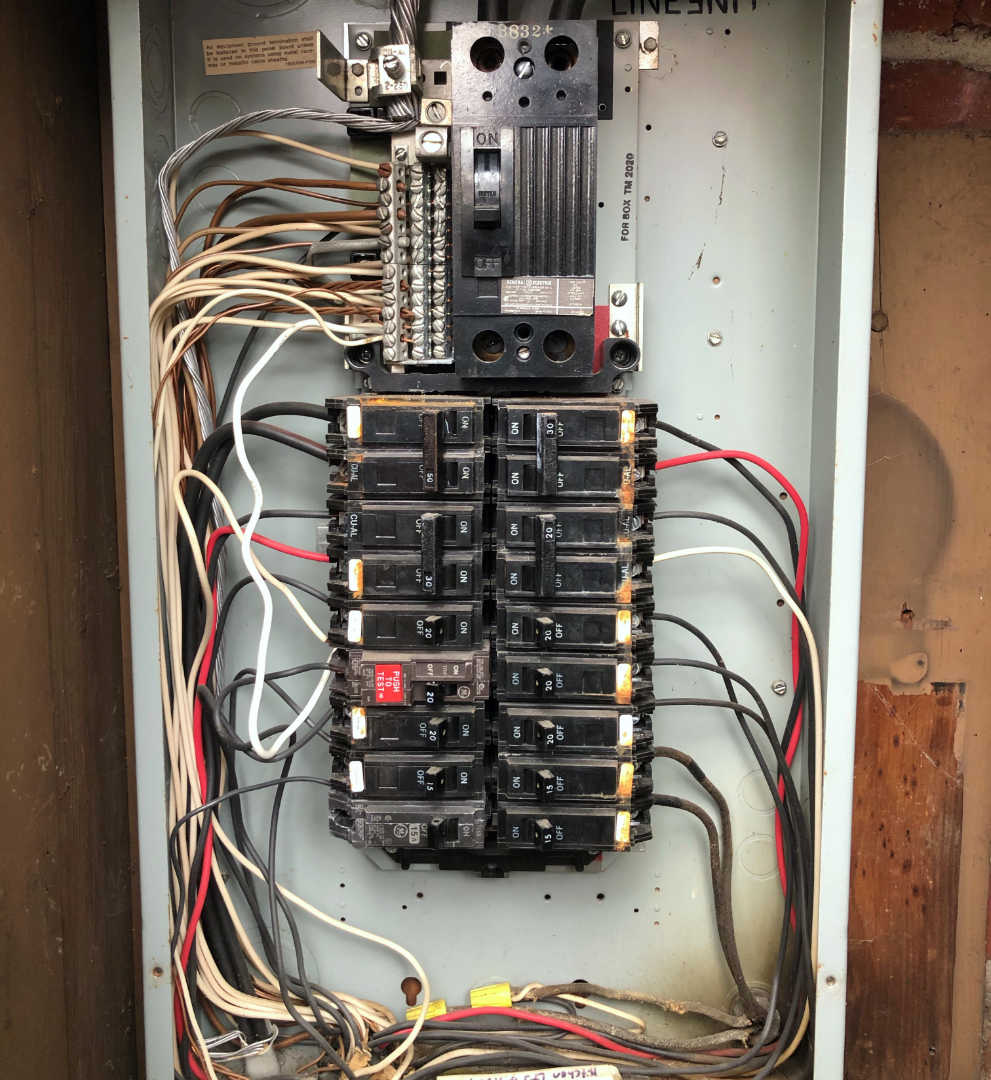 We began a home improvement project early in November to replace some fading kitchen ceiling lights. They're recessed cans and have been an ongoing problem.
We purchased a single HALO LED with a detached junction box with a larger aperture as a test run.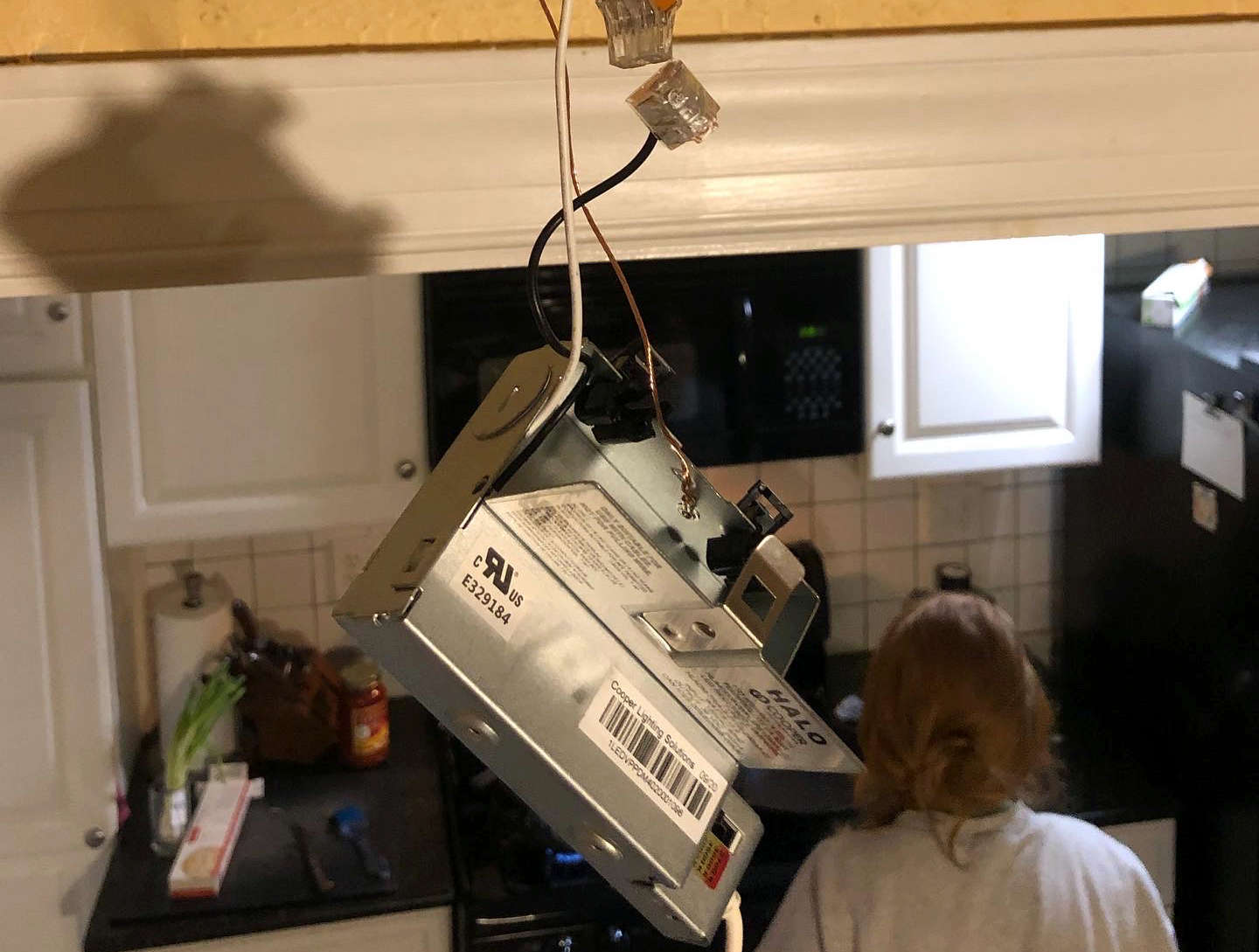 The new light fits our ceiling placement with a little adjustment and brightens the kitchen space. We ordered the other five we need to complete the upgrade in early December, so those will show up on our next expense report. Hopefully, with a completed shot of the ceiling!
We spent $33.92 on home improvement projects (which we also earned back as credit with Chase UR points).
How Much Did We Work?
We like to keep track of how much time we spend doing work that is paid. For Jenni, this is pretty easy as it's just her paycheck time. Chris manually tracks his hours consulting with Freshbooks (referral).
Our aim is to gradually reduce these hours.
So, how did November look compared to October?
| Month | Chris (Hours Worked) | Jenni (Hours Worked) |
| --- | --- | --- |
| May 2020 | 41 | 108 |
| Jun 2020 | 38 | 96 |
| Jul 2020 | 36 | 120 |
| Aug 2020 | 39 | 48 |
| Sep 2020 | 27 | 76 |
| Oct 2020 | 26 | 104 |
| Nov 2020 | 27 | 57 |
An average full-time job for two people would be about 347 hours.
We're under a quarter of regular full-time work at 84 hours. That's closer to what we're aiming for moving forward!
Net Worth Update
We don't like to focus on the net worth of writers in the personal finance community. However, we do understand it offers a little context to the writing for the reader.
You might better relate to someone with a net worth and earnings history more similar to yours.
We wrote up an extensive post on our earnings and net worth history that ranged from 2006 to 2018. We did it with an average income of $77K per person over the period we analyzed.
→ Related: How to Become a Millionaire in 10 Years (Debt to $1.2M at 33)
From a high level, our assets and liabilities are shown in the data table below as of November 30, 2020.
| Description | Value (USD, $) |
| --- | --- |
| 401(k) | 602,097 |
| Brokerage | 763,304 |
| Roth IRA | 121,439 |
| HSA | 28,866 |
| Real Estate | 318,270 |
| Mortgage | (153,670) |
| Miscellaneous Assets | 10,250 |
| Checking & Savings | 29,557 |
| Net Worth | 1,720,113 |
Miscellaneous assets include specific investments we've made in physical assets (think collectibles)
Amounts do not reflect the value of the businesses Chris owns or their assets, which should appear as income to us over future years
Jenni's Prius is not included
Our net worth increased by about $152K.
The S&P 500 was up about 10.8% over the month of November, which we trailed by a little over 1%. That's not bad considering our assets aren't fully invested in index funds (some bonds and quite a bit of cash).
Net Worth History
| Date | Amount | % Change |
| --- | --- | --- |
| July 2020 | $1,555,289 | – |
| August 2020 | $1,597,334 | 2.7% |
| September 2020 | $1,566,393 | (2.0%) |
| October 2020 | $1,568,182 | 0.01% |
| November 2020 | $1,720,113 | 9.6% |
November Reader's Choice DAF Winner
As those of us in the states attended our non-traditional zoom Thanksgivings this year, we gave thanks for our ability to fill our plates with warm delicious food. We wanted to try to give towards ending world hunger this month through our Reader's Choice FIRE Fund.
We went big this month and chose global organizations that aimed to help and introduce sustainable methods to reduce the world's hunger problem.
This was a popular poll reaching a new record high of 22 voters.
Ultimately, Heifer International won with a total of 13 votes.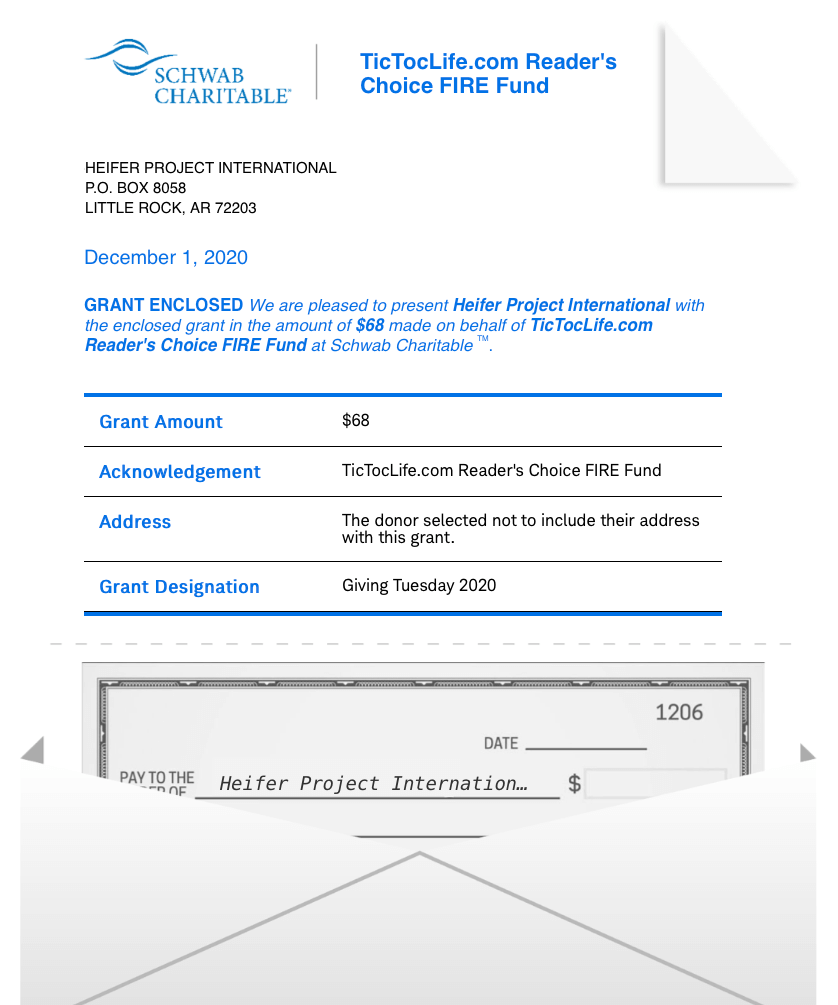 We made the contribution on GivingTuesday to maximize the impact. Heifer had a generous donor that was matching for a 3-to-1 impact on that day.
While our monthly donation is still relatively small ($68), it's compounding every month. By the time we're near normal retirement age, it's easy to see how the fund could grow to $250K and donations would be in excess of $800/month! That's the power of FIRE and compound interest!
Thank you for the participation in the poll and for helping us make our fourth donation with TicTocLife's reader DAF. If you would like to see changes to the way we display our candidates, let us know in the comments.
Polls are now open for our next round of candidates: Medical Disaster Relief Organizations.
Medical Disaster Relief Organizations (Donation Poll)
For our December grant candidate list, we wanted to focus on organizations that are there for us when disaster strikes. The world is full of chaos right now and organizations around the world are striving to provide relief for the communities who have been hit the worst. Let's take a look at medical disaster relief organizations providing help around the world.
This year has hit the world hard with wildfires, hurricanes, floods, earthquakes, and a global-pandemic. Supporting organizations that run towards disasters to lend a helping hand need our help to be healthy.
Each of the three organizations has a mission to provide immediate assistance to those most affected by disasters and ongoing support to get communities back on their feet.
Each medical disaster relief organization has a focus on the current global pandemic among all of its other important initiatives. Summaries below include a link to their Guidestar profile which details the non-profit's operations and transparency.
1) American National Red Cross
Why? This organization has been providing relief to Americans and those around the world since its founding in 1881. They have a unique charter with the federal government to fulfill certain responsibilities:
Fulfill the provisions of the Geneva Conventions and protect victims of conflict
Provide support services to U.S. Military and their families
Maintain a system of domestic and international disaster relief as required by FEMA.
Yet they are not a federal agency or receive funding on a regular basis. They are mostly funded by charitable donations and charges from health education and safety training courses and the provision of blood and blood products.
Where? United States, Puerto Rico, Guam, U.S. Virgin Islands, Global
What? American National Red Cross is a nonprofit, tax-exempt, charitable institution providing support to those affected by disasters and emergencies in the United States and internationally. Their programs include lifesaving blood donation services, emergency and safety training services, support to American military families to handle the challenges of military service, maintaining disaster relief programs, and disease prevention activities globally.
2) Direct Relief
Why? They developed The Covid-19 Fund for Community Health to support the safety-net facilities and health workers serving America's most vulnerable communities as an effort to reduce hospitalizations through chronic care management. A big part of their response this year helped healthcare workers around the world by providing personal protective equipment and critically needed medications for those patients in the ICU.
Where? Global
What? Direct Relief is a humanitarian aid organization that helps those suffering from emergency situations and poverty. They help sick people return to work and break the cycle of being poor and unhealthy and unable to work. Their organization primarily focuses on resource-poor communities and provide services without regard to politics, religion, gender, race, or ability to pay. Programs include:
Maternal and child healthcare
Community health and disease prevention and treatment
Emergency preparedness and disaster response relief
3) Americares
Why? Americares provides quality health programs and services to communities affected by emergencies around the world to help people reach their full potential. Their current list of active emergencies includes the wildfires in California, Hurricane Laura in the southwest USA, explosions in Lebanon, and the Coronavirus global health emergency. Once the emergency has passed, they stay and continue their relief efforts.
Where? United States, Africa, Asia, South America, El Salvador, Syria, Colombia, India, Liberia, and Yemen
What? Americares is a global organization working to help those affected by disaster or poverty. They aim to create and support sustainable programs to strengthen community health. Their emergency programs allows workers to respond to emergencies and stay as long as needed to help survivors. They support hospitals and clinics with medical supplies and medications, as well as, medical volunteer teams to provide care.
Medical disaster relief organizations poll
After reviewing the medical disaster relief organizations listed above, please take a moment to vote for which non-profit you think will put funds to use in the best way.
This is your opportunity to guide our giving and participate in supporting these organizations.
Thank you for taking the time to vote!
What Does December Hold?
We're expecting December to look pretty similar to November, just a little colder. We'll have remote or outside family gatherings for the holidays.
Virginia's weather tends to stay fairly warm even in December, so we'll try to take advantage of any more outdoor activities we can cram into the month.
So far as personal finance:
We're considering refinancing our house, there might be a story coming!
Open enrollment is coming for health insurance and we're both considering joining an exchange plan
With 2020 at its end, we'll need to work through a sort of checklist of activities for tax and planning purposes
It'll certainly be a different sort of Christmas, but hopefully, that means we're more likely to have another Christmas with all of our family.
---
How have the winter holidays gone so far for you? Have remote gatherings been enough to keep the family dynamic strong?
Let us know in the comments or on Twitter!