My phone rang Friday. It was my parents calling. "Hi! What's up?", I inquired as a little fear shivered up my spine. I had a feeling I knew why they were calling.
Anticipating their response, I thought about the plans I might need to change. I thought about how they might be feeling and what I might need to tell Jenni.
But What If?
The first time you tell someone close to you that you're thinking about quitting a job simply because you don't like it, their initial response is almost always: "but what will you do for bills?". After you explain that away with "I've been saving" they'll inquire about your future plans.
But what if your future plans are…well…they don't involve work?
Good luck explaining that.
Even if you manage to disarm them with a reasonable response about other priorities, you're bound to get a line from them that goes something like this:
"But what happens if in a year you want to go back to work? How will you explain the gap in your resume? And what if an emergency happens! What will you do if you've got some sort of intractable medical issue? What if you're wrong and you spend your whole retirement?!"
The answer to basically all those questions is the same. And I hate to be so blunt, but it's money.
Your years of saving towards financial independence is the insulation between you and all the problems out in the world.
Will you still feel the burning hot emergencies out in the world around you?
Yeah, sure, of course you will.
But you're much less likely to be toasted alongside them.
When it happens
Back in late 2018, one of those "what ifs?" happened. It had to do with someone who could only be closer to me if they were actually me. And in a way, it'd have been easier to deal with if it was me.
When I was a kid, I grew up with a dad who seemed to run into one new health problem after another. Despite looking good for his age, underneath, he sheltered all sorts of odd physiological troubles. If it wasn't his heart, it was his stomach. And when it wasn't those, it was his eyes. And when…well, you get the picture. One problem after another.
He, my mom, and me—we're all incredibly lucky to have him still around, still sharing his full heart with those he cares about.
When I was still a teenager, he was diagnosed with Graves' disease. It's a problem with hormones and your thyroid. On occasion, it can lead to problems with your eyes. At one point along his path of diagnosis, repair, and recovery it looked like he might lose his vision.
Standard treatments for the Graves'-related eye problem (Thyroid Eye Disease or Graves' Ophthalmology) weren't resolving pressure in his head and it was time for radiation.
While he made it through and today retains his vision, I can still remember all too many nights of my mom falling to pieces.
And then 2018. It wasn't my dad.
It was Jenni.
And, incredibly, as rare of a disease as Graves' is—not to mention the related eye disease—Jenni was diagnosed with the same combination as my father.
I was getting beat with the same tidal waves that threatened to rip someone from me all over again. Again, Jenni didn't respond well enough to initial treatments.
Surgery to remove her thyroid was the solution and the call of a cold waiting room awaited yet again.
As is probably obvious, seeing as she's my partner in this very blog, she made it through with a full recovery.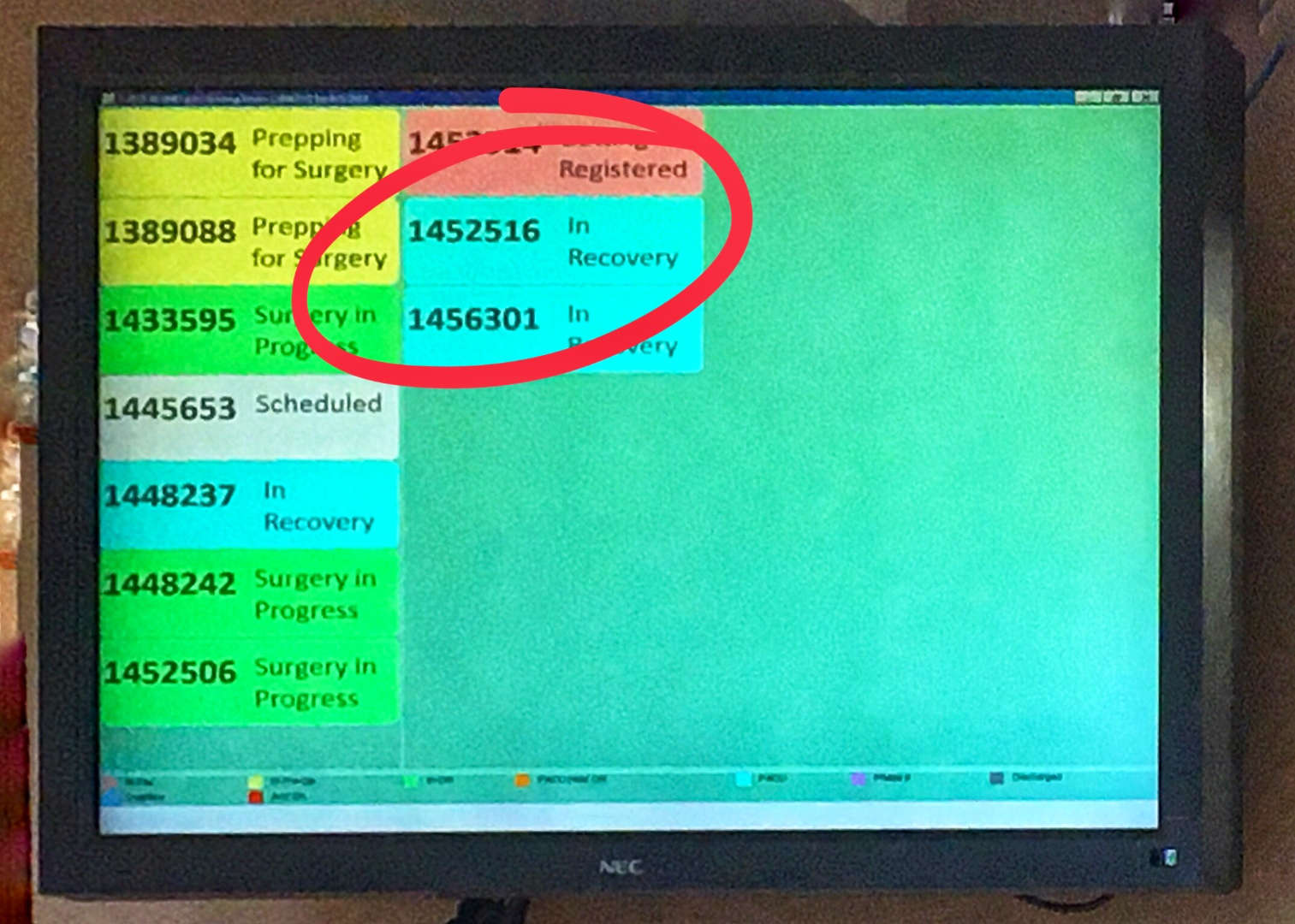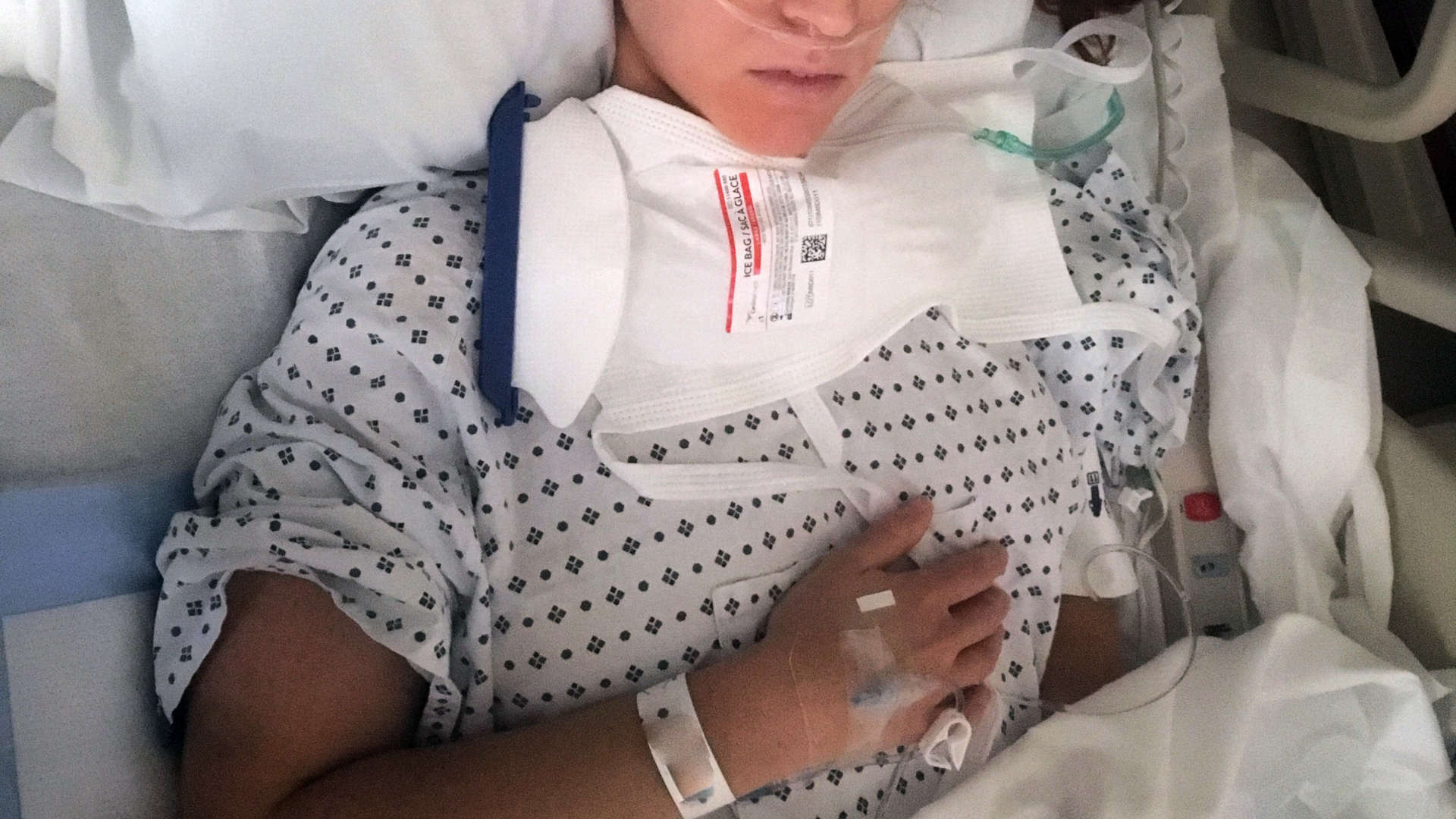 But that isn't really the point of this story. And it's not about Jenni, it's actually about you.
About that phone call
Back on that call a few days ago with my parents, my dad was telling me about how my mom was going to be flying out in a week or two. It was going to be hard with her current workload but necessary. She'd have to wrangle some time off.
My dad was due for knee surgery within the next few weeks so he sadly wouldn't be able to join her.
I thought about what I should do.
I thought about what would be the most helpful thing for Jenni and I to do.
It was another one of those what ifs, and this time, it was my grandparents.
My grandmother has suffered her second fall in as many months—trying to match my grandfather in his recent slew of falls. She was in the hospital with broken ribs and likely some lung damage.
Only weeks before, Jenni and I had been on the phone with them catching up and prodding a bit about those first few falls and hospital visits.
After hanging up, we sat down and talked about what we each thought were worrying signs.
Talking on the phone with my parents, it became apparent Jenni and I might be changing our plans to visit my grandparents out in Arizona sooner than expected. They might need a little motivation to make changes in their life to increase their safety, a little helping hand.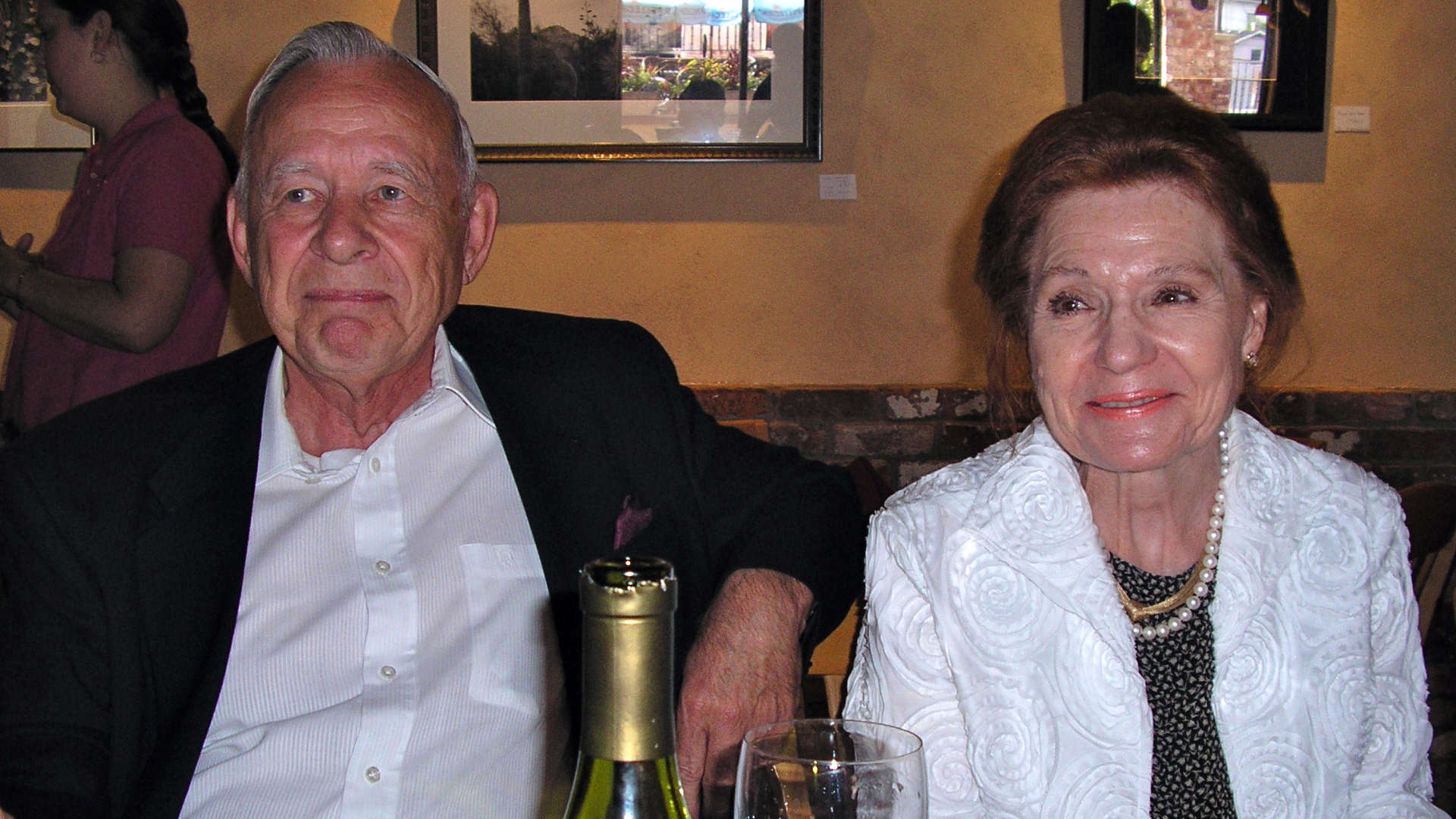 But the struggle my grandparents are facing now isn't really the point of this story. Again, it's about you.
Your suit of armor
In the realm of what-ifs, you might not face your partner having significant health issues anytime soon. At least not while you're young. You might luck out and save those until you're both growing old and time takes its natural toll.
And similarly, those near and dear to you might delay the wear of life for a later time.
But, your friend with all those what-ifs has a point. There will be something that gets you. Much of the point of this blog is to help you prepare—both financially and mentally—for those what-ifs.
It's my hope that my experiences help you in a small way here and there to form your own suit of financial independence armor and to patch the chinks.
When a fire breaks out in the home that is your life, financial independence is the oxygen mask and protective clothing that'll let you survive it.
The difference is between survival, and well, not.
Financial independence buys you a second shot. You retain the seeds to rebuild what you had.
What if You Don't?
When the phone rang and I thought there might be news of my grandparents worsening, I didn't worry about whether I could take time off of work. I wasn't concerned about whether we could afford to visit on short notice.
When Jenni was diagnosed with Graves' disease, we'd just reached financial independence. My first thought wasn't on whether she'd be able to keep her job or not.
It didn't matter.
If she did lose her job, we could afford to retain her health insurance through COBRA. I wasn't worried about whether I could make the time to be there for the surgery or appointments.
Taking a step back from my business for a bit was a non-issue.
I remember writing to you about the time I used FU money to say no and leave a lucrative job. But each of these what-ifs was different.
This time, I was leveraging financial independence to say FU to each as they came.
Last-minute flights and car rentals? FU! I've got plenty of miles, money, and time to put together a plan. This is more important to me.
A sudden need to take time off work? FU! My work can wait, and if they decide they can't, I can afford the loss. This is more important to me.
To your friend with all those what-ifs, I say, what if you don't?
What if you don't keep yourself out of unhealthy debt so that you can jump on dirt-cheap interest rates?
What if you don't create a large savings rate by living below your means so you've got slack if your partner loses their job?
What if you don't have a huge nest egg to live off of if you or a loved one become acutely ill and require constant care for a long period?
What if you don't take time to find the parts of life that sing to you and bring meaning?
To me, and I think to you, there's a much greater risk to not pursuing financial independence. And it's up to you. After all, life is all about choices.
---
Do you or did you have someone in your life who loves to deploy various "what-ifs" in an attempt to poke holes in your pursuit of financial independence or early retirement? Let me know in the comments about your story!