Happy Easter! It's time for our March 2021 early retirement update. Each month we take time to review our spending as a couple, carefully skip the internet on April Fool's Day, and then reveal the remainder for our readers to pick apart our mistakes.
We also do a little review of nonprofits to inform our giving each month. March was women's history month and so we've reviewed three different women's (and girl's) charities for our monthly grant that you direct! Be sure to cast your vote below!
During our February budget review, we looked at healthcare nonprofits. Donations are funded from our TicTocLife Reader's Choice Donor-Advised Fund. Read on to find out the winner for February and see our poll for this month's grant!
We've also got a tremendous cashback deal to explain, an update on Chris's Yearly Theme, and discuss our first real trip since the pandemic started! Our travel adventures were intended to be a core part of this blog and we're hoping they'll start making an appearance!
First, let's go through our monthly budget review.
In the Sankey diagram below, income on the left matches our expenses to the right.
We'll run through the income and expense sources for the month and remark on any interesting items.
Income Summary
We have several sources of income and they tend to vary from month-to-month.
Most of our income is from Jenni's part-time pharmacist job and Chris's ongoing business operations—which is generally on autopilot with nearly passive income.
Part-time work
Jenni continues to work at a local pharmacy as needed. Lately, much of her time is spent prepping for vaccine clinics or administering the vaccine to fight the pandemic. She often fills in for coworkers so they can help in vaccine clinics, too.
She's still volunteering with a local government-run vaccination clinic. Volunteering in a meaningful way like this is one of the many benefits of working part time.
Jenni's part-time pharmacy position earned her $6,679. That's higher than has been normal recently due to how paycheck dates fall and working a little more than normal to fight the pandemic.
Chris's consulting work remains consistent—he provides digital strategy guidance for enterprise, government, and higher ed. He's whittled his client base down to just a few that work in meaningful areas (healthcare) or which provide significant fulfillment (mentoring).
Chris's business paid him $1,701.
We reveal just how many hours we work each month in the "how much we work" section below, too!
Other income
We sold a few small items around the house that were collecting dust. A few of the remaining electronic goodies we've mentioned in recent budget updates found new homes, too.
We earned $82 through eBay and online venues.
We earned $20 through Facebook Marketplace selling a fax machine.
Chris met the requirements for the third CARES Act-like stimulus direct payments from the IRS. He qualified for a $1,400 direct stimulus payment which was automatically deposited.
Cashback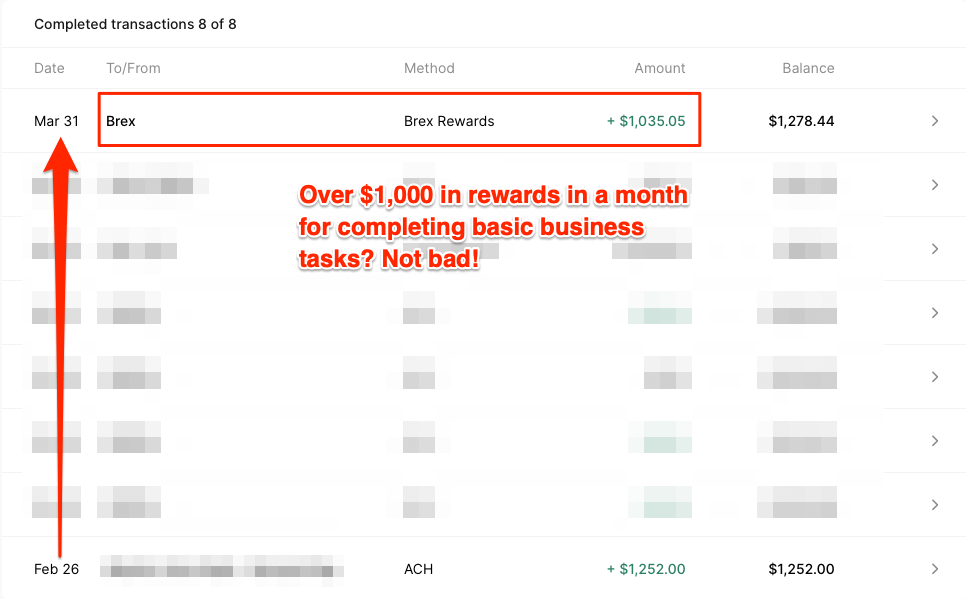 Chris applied for an online business checking account with Brex. The company is part of the "new wave" of Fintech banks. It's nice to have a variety of online tools and an easy-to-use interface for business transactions. But to be honest, the driving force to apply was the combined 110,000 point reward for spending $1,000 and setting up a payroll connection to the account.
Once the rewards tasks were completed, the points were cashed out for a $1,035 cashback deposit. Nice. The promo is (sadly) over but you can read more about it here if you're curious.
This is the sort of big account signup bonus I like to watch for that has a fairly low set of clear requirements and short timeline to earn.
Venmo made a small cashback showing this month too by offering a free $5 when signing into the account for some lucky users.
Accountable Plan
Chris mentioned his company's accountable plan first in our July budget. Each quarter, his business reimburses a portion of his personal expenses to provide the business with resources that it uses. This includes things like office space in our home, vehicle use, benefits, business travel, etc.
The $1,929 accountable plan reimbursement represents $643 per month over the last quarter.
Dividends, interest, credits
We earned $2,082 from stock dividends.
$124 of this was earned from Qualcomm ($QCOM) with the balance from diversified index funds (like VTSAX or VTI).
Most of the dividend cash flowed right back into further investments through our dividend reinvestment program (DRIP).
Our savings and checking accounts earned us $9.35 in interest.
March ended with $528 in credits from two banks. These credits were a combination of Chase's pay yourself back promo and American Express's AMEX Offers.
Transfers
We transferred some investments to donor-advised funds (DAFs) to meet our charitable goals.
Overall, we ended the month with an extra $7,404 in checking. This will eventually flow through to our brokerage accounts to increase our investments.
Expense Summary
From our $15,534 budget, we saved $10,858 this month.
That gives March a savings rate of 70%. Our high income this month drove the highest savings rate we've reported to you so far!
Considering our average FIRE budget for 2020 was about $3,405/month, our spending was above normal for this month.
We spent $4,676 though $161 was related to earning more money (eBay fees, shipping, etc.).
Removing those expenditures from the equation, we spent about 131% of our typical monthly FIRE budget.
If you're curious what our typical annual budget looks like, check out the full FIRE budget review we did!
Let's get into the details of just how we ended up spending so much more than normal.
Home
Our housing costs are broken down in our annual FIRE budget (mentioned above) with detail.
For the monthly breakdown, these details might be helpful to understand:
When evaluating whether to rent and invest or buy a home, we chose to own
We have a 30-year, fixed-rate mortgage below 4% interest
Our HOA is $350/month which covers some of our utilities (heating, water)
We chose the city life vs country life in a medium cost of living area
Housing-related expenses are consistent month-to-month. We have an escrow account with our mortgage provider which helps automate property taxes and home insurance payments.
We live in a 2 bedroom, 2 bath historic brick home built in the 1920s. It's part of a small cooperative.
This month, we had a couple of small abnormal home-related purchases: a replacement extractor blade for our NutriBullet blender ($11) and a handsoap refill ($6). Do you know what's pretty gross? A bearing leaking into the food side of your blender.
Health
We spent $1,009 on Health-related expenses this month—which is more than normal due to multiple doctor visits.
Jenni scheduled a visit to three different specialists throughout March, and the bills added up to $459 after insurance.
We spent $3.57 on prescriptions and other pharmacy items, which she paid out of pocket instead of with her new HSA. If you'd like to know why, read her top HSA questions and answers post from last week!
Jenni's rock climbing gym membership was extended through August at no additional charge due to the gym being closed last summer. She continues to attend personal training which was $25 this month.
The remainder was for health insurance for the two of us ($522) as we're now both paying for individual plans.
Travel (Beach Trip to North Carolina!)
We escaped to the beaches in North Carolina for five nights for our first getaway for 2021. With a little luck, we found a two-bedroom beachfront condo in Atlantic Beach for $487 (after a 15% off coupon)—a steal!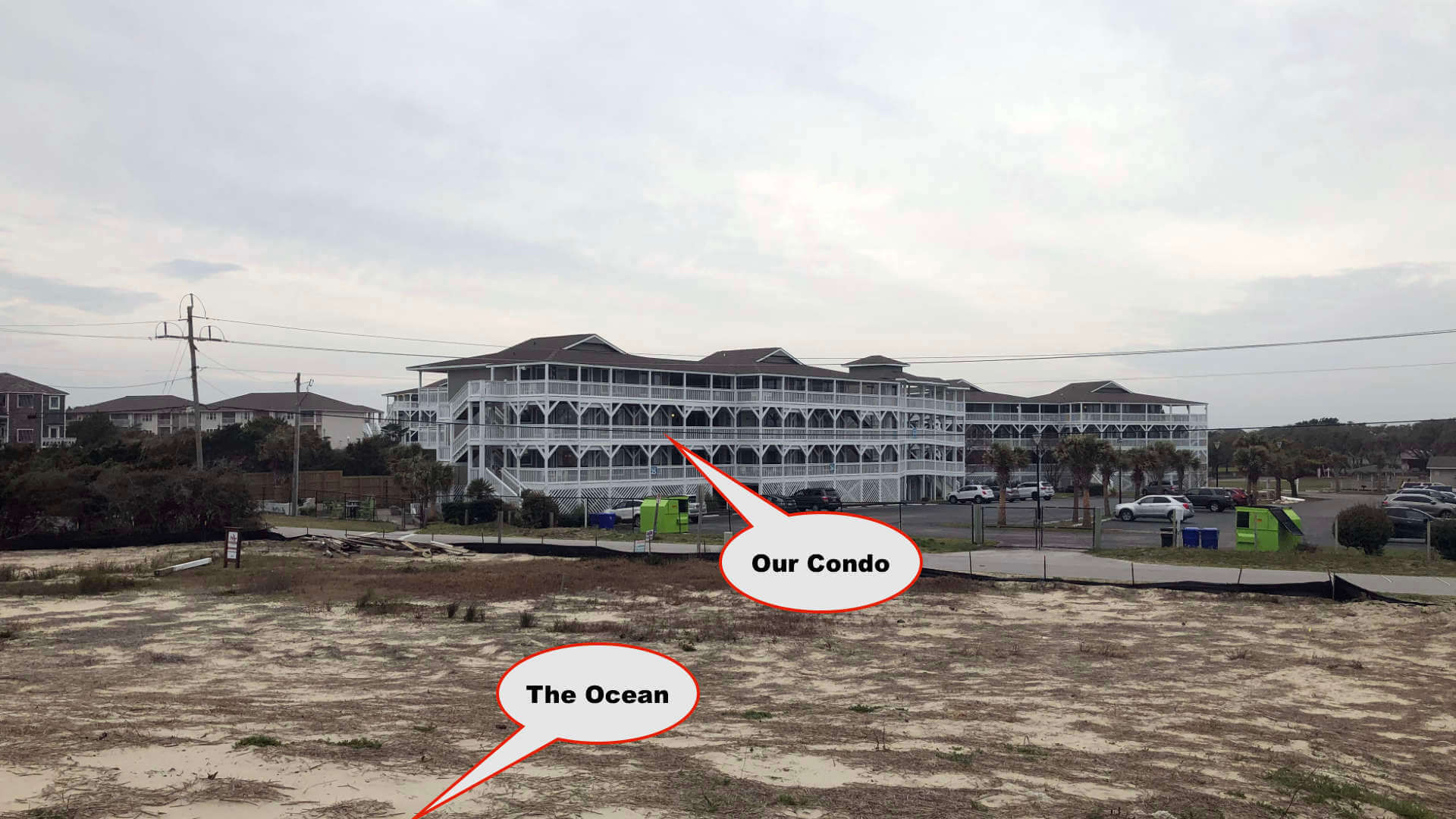 The condo was in a great location and was big enough for our good friends to come down for a few days too. The condo also had an indoor heated pool and hot tub which we took advantage of on the cold windy days.
Booking through Travelocity's mobile app saved us 15%.
For the most part, we utilized the kitchen to make our meals and cocktails. Having a kitchen makes eating on a strict gluten-free and vegetarian diet a lot easier. We did enjoy a few dinners out with our friends.
The main goal of this trip was to test the waters of traveling again and to relax. We definitely relaxed and entertained ourselves with daily windy walks on the beach, putting puzzles together, reading, watching movies, and playing board games with our friends.
We visited the aquarium and saw the largest manmade ocean habitat in North Carolina housing four different types of sharks.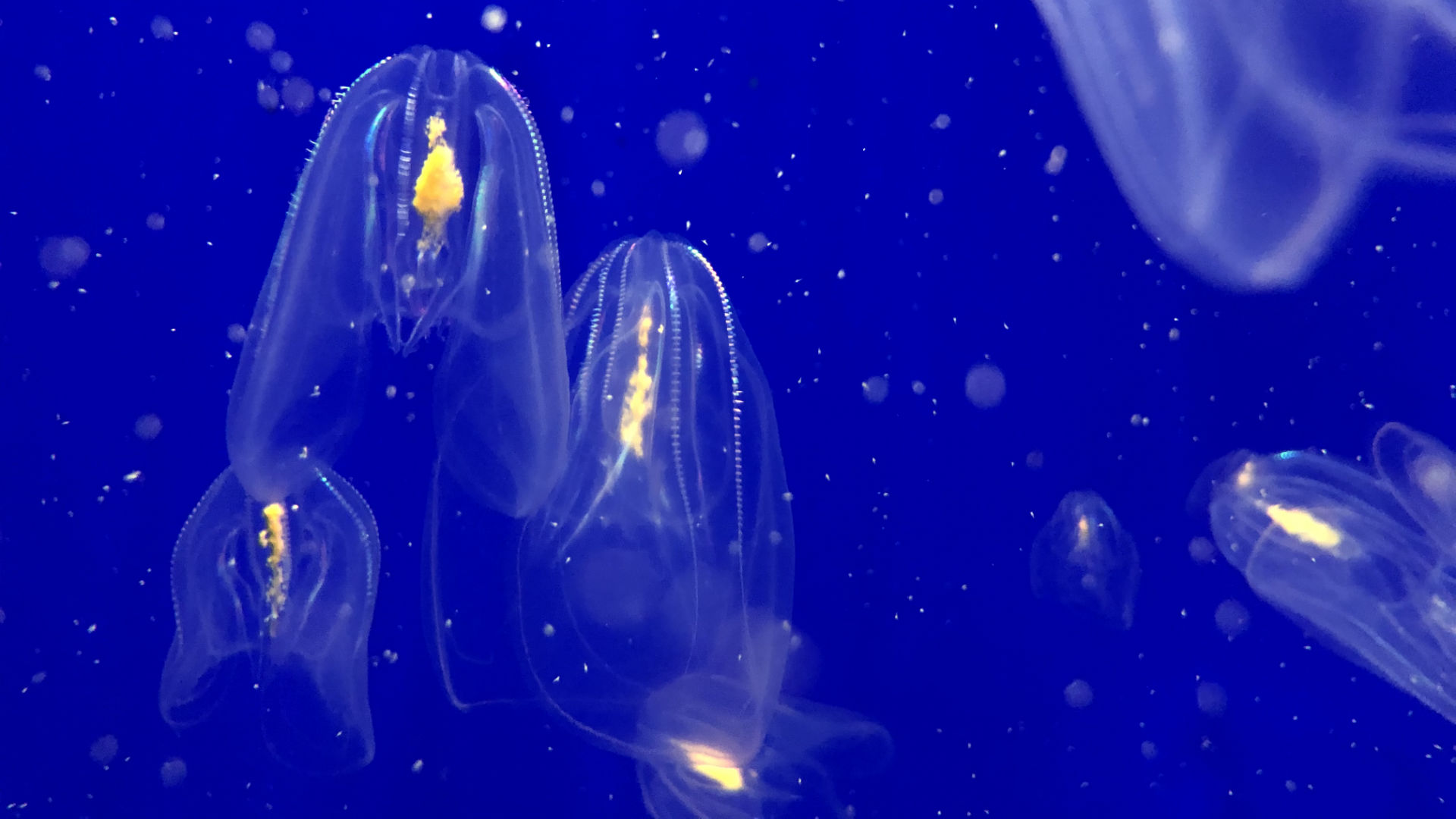 On the last day, the sun decided to break through the clouds giving us one full day of sunshine. We visited Fort Macon State Park, which is free to explore the fort, surrounding beaches, and trails.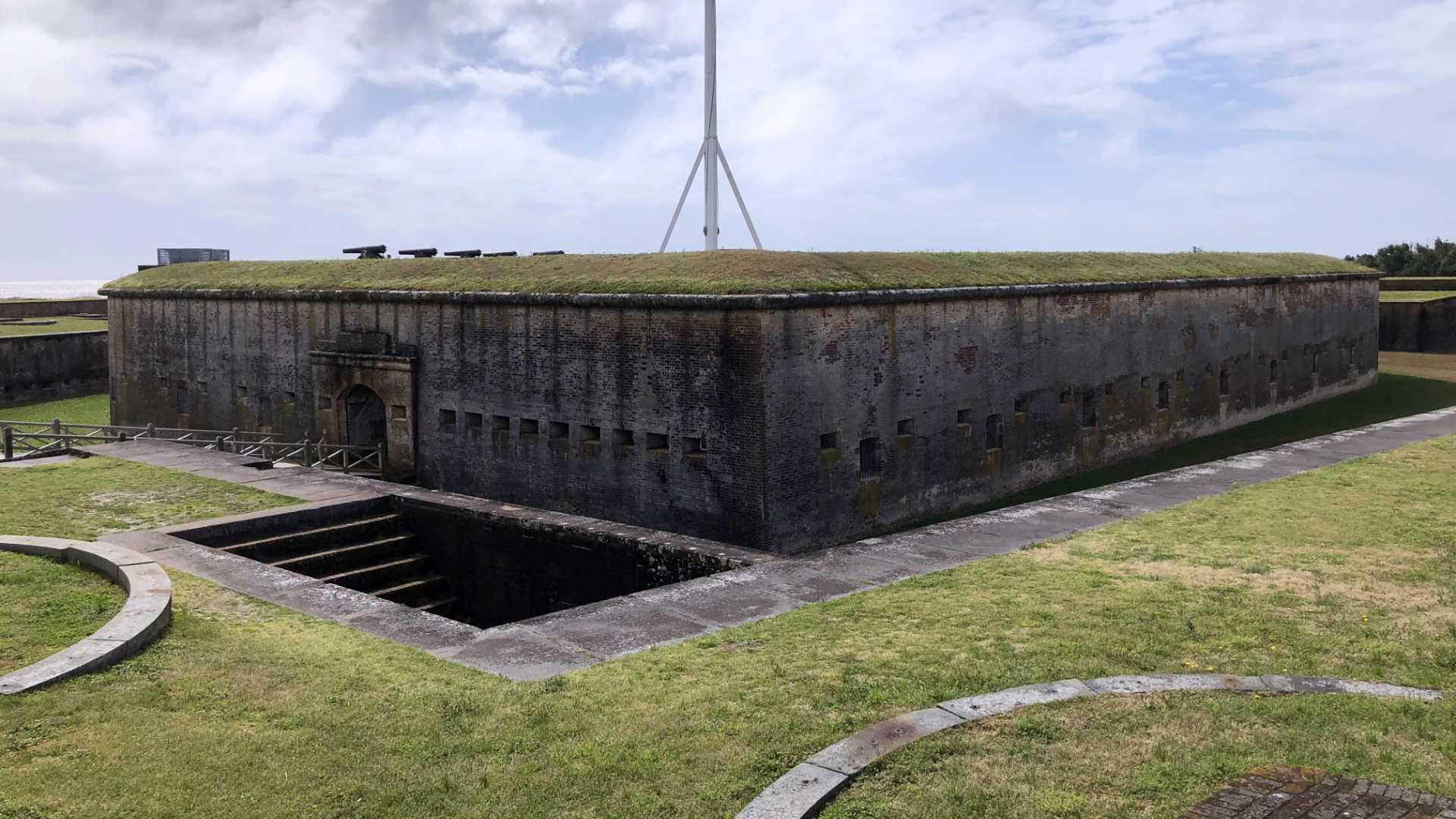 Emerald Isle has long been one of our favorite quieter, more natural beaches to visit on the East Coast. You'll probably spot us here again when the weather is warmer to enjoy the water!
Trip Cost
| Expense Description | Cost ($) |
| --- | --- |
| 2 Bedroom, 2 Bath Condo Rental (5 nights) | 486.93 |
| Dining | 73.33 |
| Groceries, Alcohol | 48.00 |
| Gas | 25.80 |
| Aquarium Tickets | 27.65 |
| Total | 667.71 |
All of these expenses which aren't strictly travel (hotel cost) also appear within their specific expense categories on the rest of this post.
That's about $67 per person per night!
And mind you, we had friends with their kids stay for a few nights too! It was a great deal.
Our travel cost was $487—which was just the condo rental.
Shopping
Jenni picked up multiple new rock climbing-related accessories—including a new set of climbing shoes—to total $142. She's really been enjoying the sport!
Chris bought an extremely large gaming mousepad for his computer for about $13. The extra space makes it easier to make finer movements in high-action games with lowered mouse sensitivity.
Jenni got tired of using knockoff AirPods and bought a pair of Jabra 75t wireless earbuds to use working out, running, and climbing ($72).
We spent $226 on shopping expenses.
Food & Dining
Our grocery spending remains on a consistent trajectory in line with what we'd like to see.
We spent a little bit more than normal this month to stock the condo kitchen we had in North Carolina. That was easily worth saving money and time dealing with too many restaurants or takeout—not to mention more viral risk.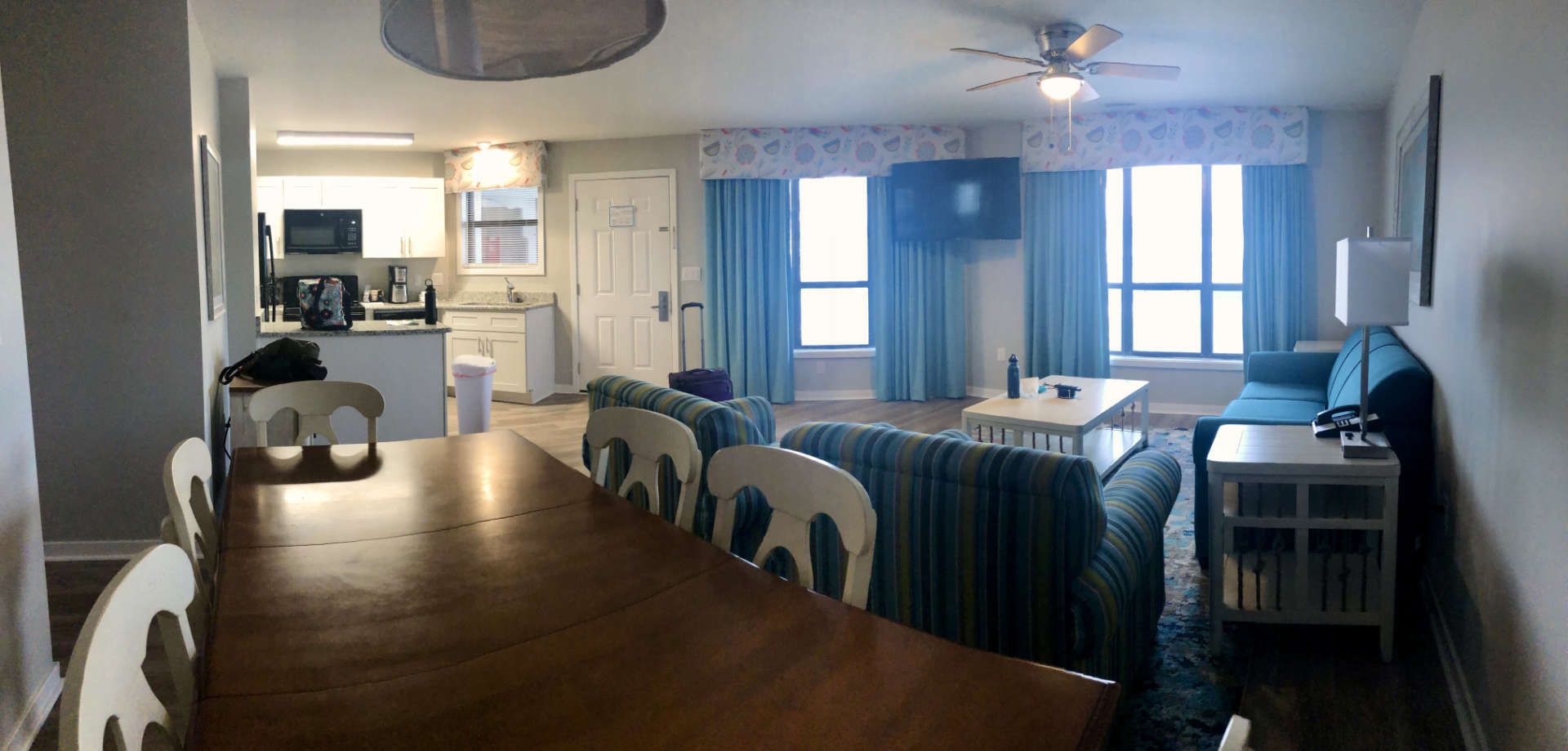 We spent $448 on groceries.
Through Chase's "pay yourself back" points promo, we earned $418 in grocery-related credits.
→ Related: Want to see how to save money on groceries in detail?
Restaurants, Fast Food, Alcohol
Our $86 restaurant expense came mostly from dinner out while at the beach in North Carolina ($53). The remainder Chris spent when meeting up with a friend for a hike and lunch.
We blew $79 on alcohol in March, which was pretty evenly split between stocking the beach condo and for a night of drinks out when the weather was nice.
Ordering takeout a few times this month and pizza (as will surprise no one—the same night we went out for drinks), pushed our fast food bill up to about $74.
Gifts
We spent about $11 on gifts this month.
Jenni made a pair of earrings for her good friend's birthday along with a homemade card. She had most of the tools needed for jewelry making but wanted to pick out a special set of stones to match her birthstone. Stamps were purchased in the previous year.
Donations
Jenni made a direct donation of $5 to Virginia Public Media.
We also donated $3,407 towards our Reader Fund from existing investments and made a $104 grant to our February winner—more on that below.
Utilities
This is likely going to be our last cheap electric month with spring and summer on the horizon and the AC demand growing.
We spent a little under $41 on electric this month.
In typical fashion, we spent almost $20 on city services (cooking gas, wastewater).
Our Comcast Internet bill rang in at our standard $40 for internet service. It's about 120mbps, plenty fast.
We don't have any television service.
Miscellaneous
We spent about $161 on business services which came from costs associated with our eBay sales.
Geico sent along their $293 auto insurance bill for the next 6 months of coverage. That's for both our cars (a Toyota Prius and Nissan 300ZX).
Virginia's E-ZPass system needed a top-up. We spent $35 on tolls.
How Much We Work
We like to keep track of how much time we spend doing work that is paid. For Jenni, this is pretty easy as it's just her paycheck time. Chris manually tracks his hours consulting with Freshbooks (referral).
Our aim is to gradually reduce these hours.
So, how did March look compared to February?
| Month | Chris (Hours Worked) | Jenni (Hours Worked) |
| --- | --- | --- |
| May 2020 | 41 | 108 |
| Jun 2020 | 38 | 96 |
| Jul 2020 | 36 | 120 |
| Aug 2020 | 39 | 48 |
| Sep 2020 | 27 | 76 |
| Oct 2020 | 26 | 104 |
| Nov 2020 | 27 | 57 |
| Dec 2020 | 28 | 57 |
| Jan 2021 | 25 | 102 |
| Feb 2021 | 24 | 104 |
| Mar 2021 | 24 | 106 |
An average full-time job for two people would be about 347 hours.
We're a bit over a third of regular full-time work at 130 hours. That's a lot more time spent working than in recent months, but we both think it's acceptable—if not downright ethically required.
Jenni has been putting in a lot more hours to support vaccination clinics combatting the pandemic.
2021 Theme Update: Discomfort
From Chris:
As I mentioned last time, I'll deliver a little update each month towards my Yearly Theme.
For 2021, I chose "Discomfort". This guiding word is a reminder for me to seek out challenges within life and stretch my comfort zone. It's my way of having a "new year resolution".
Here's what I'm going to work on in April:
With warming weather, I've got a few pounds I need to lose—which is getting harder with age
I started back in on my Gratitude Journal in March, but I'd really like to get back into a daily habit
Plan a domestic flight (gasp!) for May to push the travel envelope more
These goals focus on health and coming out of the cocoon that the pandemic has been for me. Nearly our entire circle of close friends and family are vaccinated at this point. One trip we canceled last year was to see my grandparents in Arizona. I'd really like to be able to see them as soon as is reasonably safe—they're not getting any younger.
I made more progress in March than expected:
Spent significantly more time with my social circle—it's good to be around other humans (once you're vaccinated!)
Made a few entries into my Gratitude Journal
Took a road trip to the beach to get outside of our bubble
Found TicTocLife in the Mr. Money Mustache App, complete with a like from MMM himself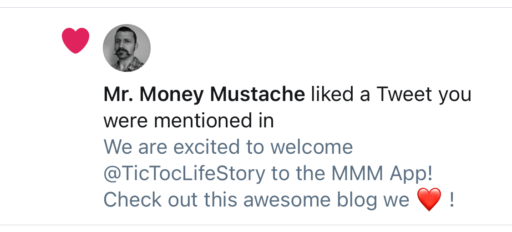 With productive discomfort being my goal in 2021, I'm aiming to incorporate more healthy stress in my life.
Don't have a "Yearly Theme" for yourself? It's not too late to create one!
Net Worth Update
We don't like to focus on the net worth of writers in the personal finance community. However, we do understand it offers a little context to the writing for the reader.
You might better relate to someone with a net worth and earnings history more similar to yours.
We wrote up an extensive post on our earnings and net worth history that ranged from 2006 to 2018. We did it with an average income of $77K per person over the period we analyzed.
→ Related: How to Become a Millionaire in 10 Years (Debt to $1.2M at 33)
From a high level, our assets and liabilities are shown in the data table below as of March 31, 2021.
| Description | Value (USD, $) |
| --- | --- |
| 401(k) | 676,072 |
| Brokerage | 826,852 |
| Roth IRA | 140,069 |
| HSA | 34,069 |
| Real Estate | 335,481 |
| Mortgage | (152,171) |
| Miscellaneous Assets | 10,750 |
| Checking & Savings | 47,147 |
| Net Worth | 1,918,269 |
Miscellaneous assets include specific investments we've made in physical assets (think collectibles)
Amounts do not reflect the value of the businesses Chris owns or their assets, which should appear as income to us over future years
Jenni's Prius is not included
Our net worth increased by about $40K.
The S&P 500 was up about 4.2% over the month of March while we were up just 2.1%. That's a little behind where we should be, even when considering a lot of our assets aren't invested in the market (cash, real estate, etc.).
Too much cash and some remaining legacy individual stocks are likely dragging us down, two issues we intend to remedy soon.
Net Worth History
| Date | Amount | % Change |
| --- | --- | --- |
| July 2020 | $1,555,289 | – |
| August 2020 | $1,597,334 | 2.7% |
| September 2020 | $1,566,393 | (2.0%) |
| October 2020 | $1,568,182 | 0.01% |
| November 2020 | $1,720,113 | 9.6% |
| December 2020 | $1,810,864 | 5.3% |
| January 2021 | $1,860,996 | 2.8% |
| February 2021 | $1,878,154 | 0.9% |
| March 2021 | $1,918,269 | 2.1% |
March 2021 Donation Winner
In support of the ongoing fight against chronic disease (besides the pandemic), we devoted March's charitable gift to healthcare nonprofits. The organization which received our donation focuses on delivering healthcare to rural areas throughout Appalachia.
We had 18 voters this month. The winner with 10 votes goes to St. Marys Health Wagon!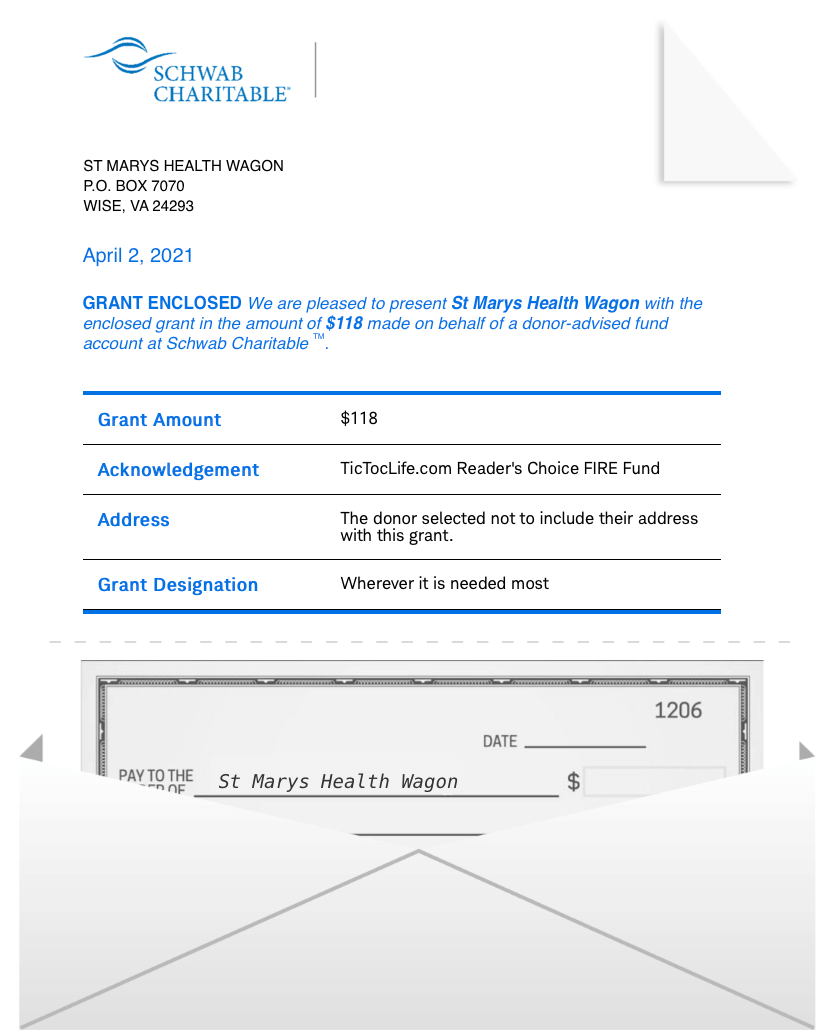 Our Reader's Fund seeks to leverage the principles of FIRE to build a lifetime of giving.
By the time we're near normal retirement age, it's easy to see how the fund could grow to $250K and donations would be in excess of $800/month! That's the power of FIRE and compound interest!
Thank you for the participation in the poll! If you would like to see changes to the way we display our candidates, let us know in the comments.
Polls are now open for our next round of candidates: women (and girl's) charities.
Women's (and Girl's) Charities [Donation Poll]
Here in the United States, we celebrate Women's History Month in March. It is an annual reminder of all the contributions women have made to history, culture, and society. It is also a time to highlight some of the ongoing struggles for women that are still occurring in today's society.
We chose three organizations whose focus is on empowering women in various ways. From one of the oldest organizations founded in 1850 to 21st-century organizations, women continue to fight for equal rights, for an equal chance in the workplace, and even for a safe environment to live in. Take a moment to reflect on the women in your life and choose an organization that we should donate to.
Summaries below include a link to their Guidestar profile which details the non-profit's operations and transparency.
1) Girls Who Code
Why? This organization focuses on providing computer science education for kids who identify as female or as non-binary between the ages of 13 to 17 around the world. Since 1995, the percentage of women in the computer science field has dropped by 13%. Their mission is to close the gender gap in science technology by 2030 and change the image of what a programmer looks like and does.
Where? United States, Canada, United Kingdom, India
What? Girls who code is a female-founded organization that has reached 300,000 girls around the world who are interested in STEM fields. They provide in-depth computer science education in a supportive environment to girls. Their programs have significantly increased the number of future female software engineers in the United States. Their programs focus on building bravery and sisterhood within the STEM field. Each program provides the skills they need to prepare for a career in tech. Some of these programs include:
Free after school club programs for grades 3-12
Summer immersion programs for rising 10-12th graders
College Loop university-level networks for girls 18 years and up
Free home activities from woman pioneers in tech
2) YWCA of Central Virgina
Why? YWCA of Central Virginia is an organization that wants to eliminate racism, empower women, promote peace, justice, freedom, and dignity for all. YWCA has been at the forefront of social change for over 160 years.
Where? Virginia
What? The YWCA of Central Virginia is one of the oldest organizations for women. The national branch was founded by a dedicated group of women in 1850 and the central Virginia branch in 1912. Their efforts range from voting rights to civil rights, affordable housing to equal pay along with violence prevention to health care reform. They serve the women, children, and families of Central Virginia through outreach and educational programs. Some of the programs they provide are:
Domestic Violence Prevention Program
Sexual Assault Response Program
Town Center Women's Residential Housing Program
Racial Justice, Civil Rights, and Gender-Based Equity
3) Partnership Against Domestic Violence
Why? Partnership Against Domestic Violence started as an all-volunteer agency in 1975 providing support to battered women and children in metro Atlanta, Georgia. Its operation has grown to incorporate community outreach, prevention education programs as well as supportive housing for those in need.
Where? Georgia
What? The Partnership Against Domestic Violence is a nonprofit with a mission to end the crime of intimate partner violence and empower its survivors. It was founded in 1975 and is one of the largest nonprofit domestic violence organizations in Georgia. The focus is to promote healthy dating relationships in teens to prevent future violence and offer safety and shelter for battered women and children. Their programs are designed to create an effective and coordinated community response to partner violence and support those in need which include:
A 24-hour crisis line
Two 24-hour emergency shelters in metro Atlanta with 96 beds
Legal advocacy
Supportive housing
Teen dating violence prevention
Outreach and prevention programs for battered women and children
Workshops on the effects of domestic violence on the workplace
Community education and training
Charity poll
After reviewing the female nonprofits listed above, please take a moment to vote for which nonprofit you think will put funds to use in the best way.
This is your opportunity to guide our giving and participate in supporting these organizations.
(Having trouble using or seeing the poll above? Some reader tools or apps may not display it. View this page in a browser or use this link to our Reader Fund page which has a copy of the poll!)
Thank you for taking the time to vote!
One of our primary goals with TicTocLife is building a stream of giving within the FIRE community and that starts with knowledge.
Want to hear about the results? Signup for our free FIRE Insider newsletter! We send it out every few weeks and include the monthly poll results and donation winners. You can see an archive of the FIRE Insider and signup here!
What Does April 2021 Hold?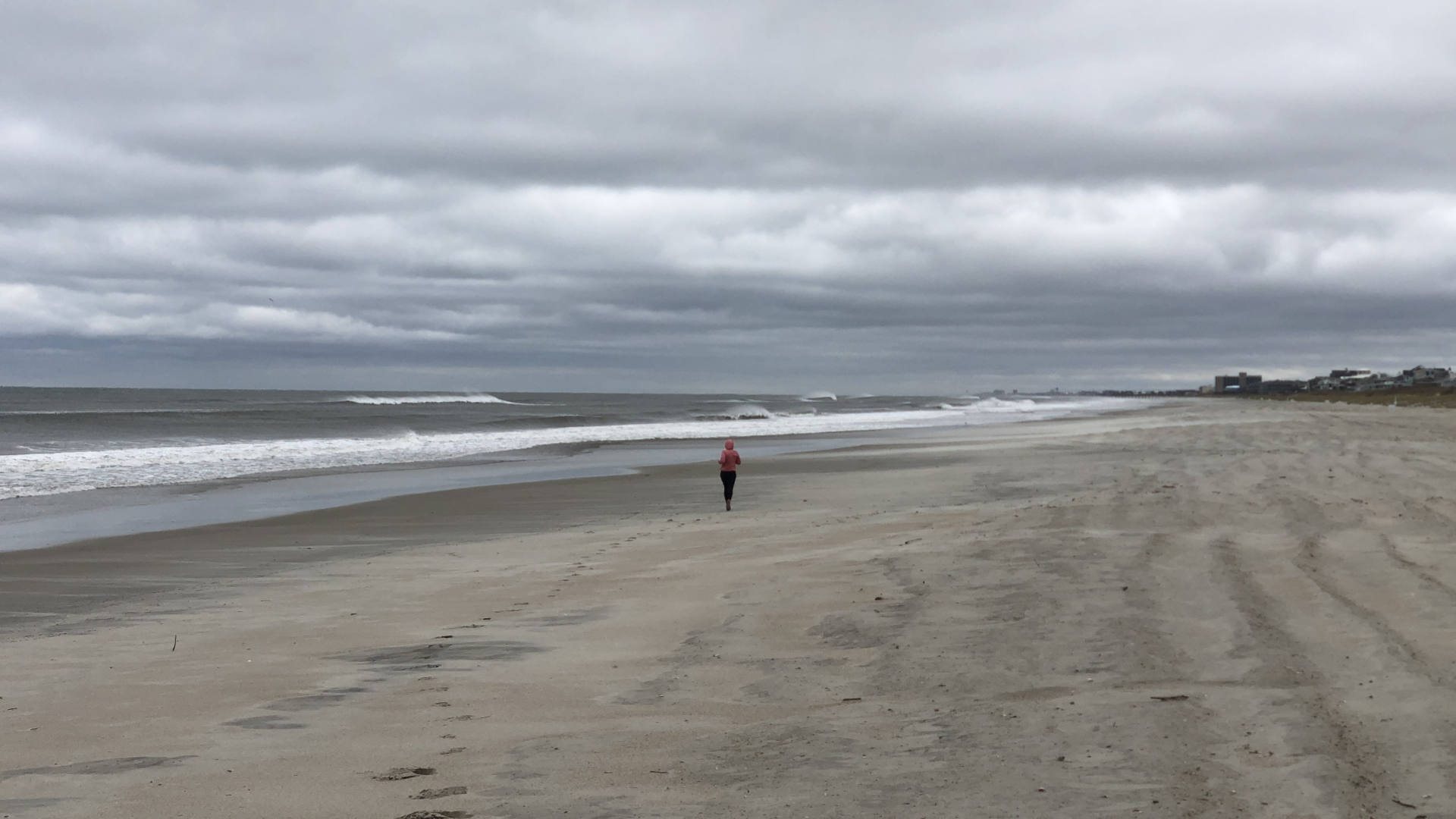 Back in March, our closing thoughts included that we hoped we'd go on a beach trip—which we did! And also that we should have our roof leak resolved—which we haven't!
While the beach trip went pretty well, it still showed us we probably need to wait a little longer to get serious about traveling. We're thinking about a short flight in May at the earliest instead of this month. Still, we need to book it soon.
As far as the roof leak, well, the roofer continues to delay and the buckets continue to earn an occasional drip, drip, drip. Fortunately, it's not a terribly serious leak or we'd be losing our minds by now. However, the good news is that they have said they'll warranty their previous work. So, again, hopefully, we'll have this leak resolved by the next update—but at no cost!
Both of our birthdays are in May (the big 3-7) and we've already got plans early in the month for a hiking and camping trip near the mountains with friends. We're closing this post out after returning from an Easter visit with Jenni's family. It's pretty incredible to be able to do it with everyone vaccinated.
The world is starting to look a little more normal.
---
How are things shaping up for you and your family in April?
Were you able to celebrate the Easter holiday with your family as vaccinations continue at a rapid pace?
Let us know in the comments or on Twitter!