Our November was full of trips to visit friends and family. FIRE paid its dividend this month with precious freedom. Whether it was a last-minute invitation to Colorado to tackle a kitchen renovation, or hiding from the cold in Florida after a chilly visit to Michigan — FIRE enables us to experience a fuller life.
Chris made it out to Colorado to help a fellow FIRE friend, Carl of 1500 days to Freedom, with a few labor-intensive home projects. Carl packed in Chris's visit with a kitchen demolition, building new cabinets, and even a 5K run. Chris was so exhausted he had to take a few recovery days in Fort Lauderdale, Florida.
And our last-minute travels didn't stop there this November. We toyed for weeks with the idea of adding an extended layover in Flordia before our frigid visit to Michigan for Thanksgiving. Eventually, we doubled down and booked trips to Florida both before and after Michigan! Orlando was the first stop. We took two days before Thanksgiving to see family. Then, we added a mini-vacation in the Flordia Keys for three nights after Thanksgiving in Michigan. Some expiring free night hotel certificates from our credit cards paved the way to inexpensive holidays.
We were very blessed this Thanksgiving Holiday to share meals with three groups of friends and family, including our first Friendsgiving. We hope that our readers were also able to enjoy some quality time with family and friends this year!
November Budget Update
Each month, we do a little review of nonprofits to inform our giving each month. We've reviewed three nonprofits supporting children holiday charities for our monthly grant that you direct! Be sure to cast your vote below!
During our last month's budget review, we looked at support for hunger relief. Read on to find out the winner and see our poll for this month's grant!
Now, on to this month's budget review! We saved 18% of our income. Despite that, we had a small dip in our net worth as the stock market sank a bit.
In the Sankey diagram below, the income on the left matches our expenses to the right.
We'll run through the income and expense sources for the month and remark on any interesting items.
Income Summary
We have several sources of income and they tend to vary from month-to-month.
Most of our income is from Jenni's part-time pharmacist job and Chris's ongoing business operations—which is generally on autopilot with nearly passive income.
Part-time work
Jenni continues to work at a local pharmacy as needed.
Her part-time pharmacy position earned her $3,223.
With childhood vaccinations for Covid-19 being approved, she was called in for children-only vaccine clinics. They tried to make it fun with special bandaids, stickers, and cartoons playing in the waiting room. She also covered a few shifts for a coworker's early Thanksgiving vacation.
Chris's consulting work remains consistent—he provides digital strategy guidance for enterprise, government, and higher ed. He's whittled his client base down to just a few that work in meaningful areas (healthcare) or which provide significant fulfillment (mentoring).
Chris's business paid him $1,701.
We reveal just how many hours we work each month in the "how much we work" section below, too!
Dividends, interest, credits
We earned no stock market-related dividends this month.
Savings accounts earned $6.74 in interest.
The month ended with $367 in credits from various sources. These credits primarily come from credit card issuers who have special offers when spending in certain categories. We break out the individual credits within the expense summary below.
We cashed out some of our Chase Ultimate Rewards points for credits made last month at department stores totaling $82.
Transfers
Overall, we ended the month by taking $1,867 from checking to cover bills.
Expense Summary
From our $7,164 monthly budget, we saved $1,261 this month. But, since we needed to pull $1,867 from checking to cover our budget shortfall—we had a net negative savings rate!
We ended up short about $606, which gives us a savings rate of -10.2%!
Considering our average FIRE budget for 2020 was about $3,405/month, we were over our target spending by a good margin. We spent about $5,537 on living expenses.
That's 163% of our typical monthly FIRE budget. This month we had a lot of travel expenses and grocery gift card purchases that elevated our budget.
As we approach the end of the year, we are getting closer and closer to seeing how well we stuck to our FIRE budget. We will be sure to do a full review at the beginning of next year.
If you're curious what our typical annual budget looks like, check out the full FIRE budget review we did!
Let's get into the details of our spending for the month.
Travel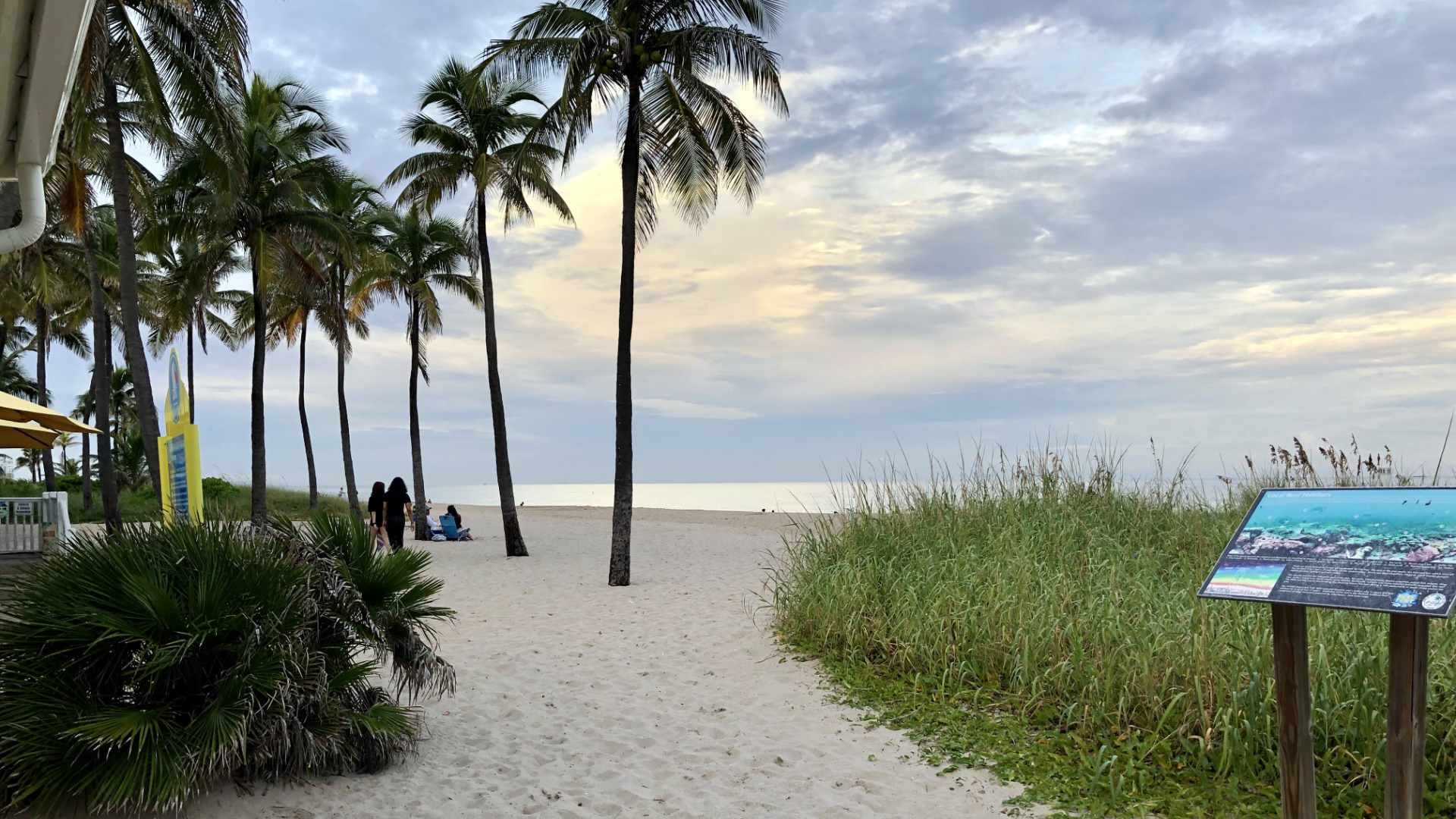 Our travel expenses were for lodging, car rentals, airfare, and a Global Entry pass. In total, we spent $1,601 on travel.
November was packed with visits to see friends and family. With our flexible schedules, we were able to find flights when the airfare was at its lowest, despite the holidays.
Early in the month, Chris made last-minute plans to fly out west to Colorado. He bought a one-way ticket to have flexibility in his return. Carl immediately put him to work ripping out cabinets, tearing down walls, and scraping up old flooring. Then it was on to building and installing the new cabinets (you can read more about his trip in Chris's "Theme Update" section below).
Once he was exhausted from all this reno work with Carl, he booked an extended layover in Fort Lauderdale to relax on the beach in some peace and quiet before heading home.
Once we finalized our holiday plans, we booked two car rentals, four one-way flights, and five hotels just a week before Thanksgiving!
We flew to Orlando, then to Detroit, and back to Fort Lauderdale before flying home. Extending our trip with layovers in Florida cost less than the airfare would've been flying directly to Detroit and directly home.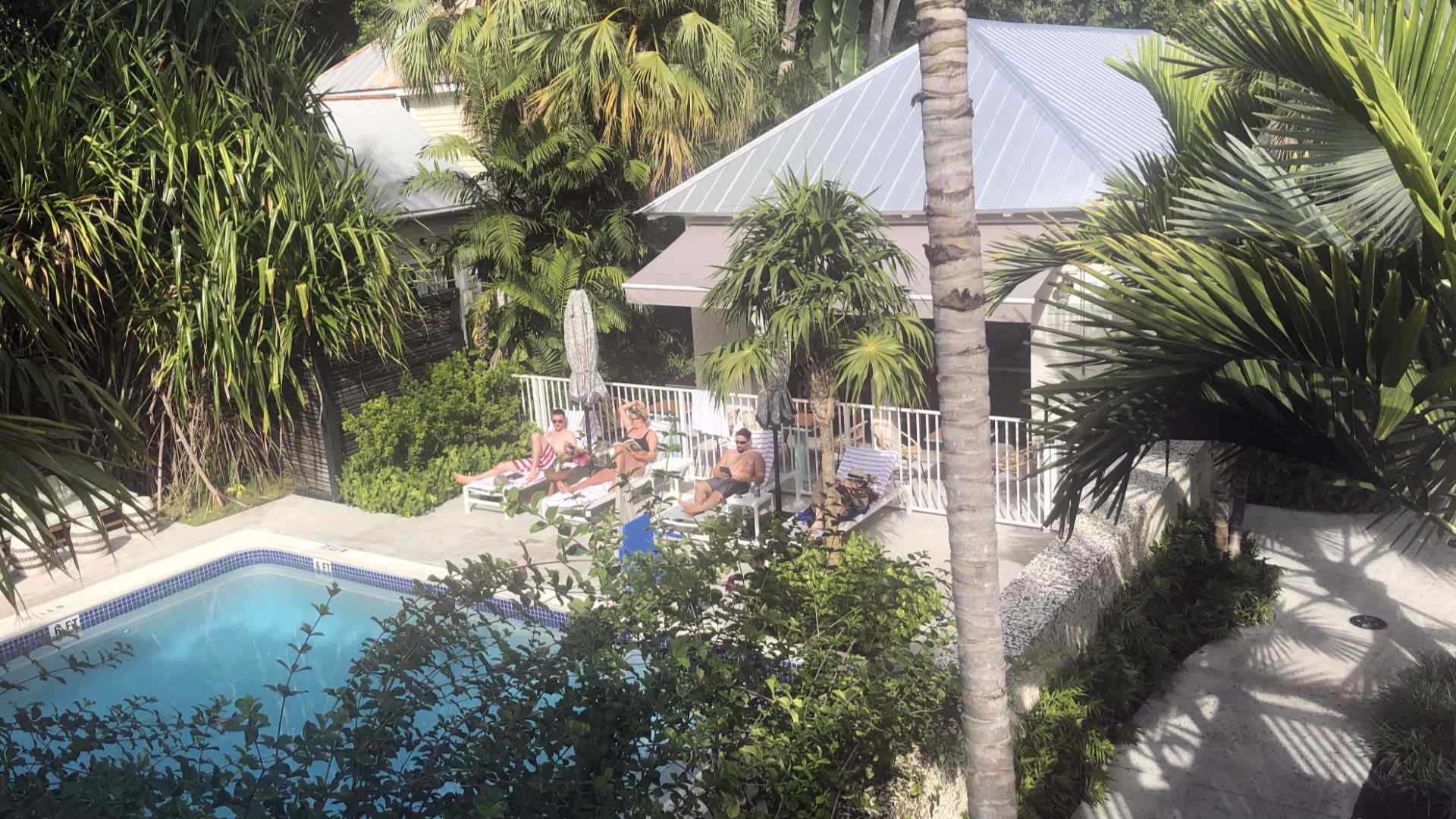 This is how we spent $1,601 on travel:
$186 on two hotels (plus $60 in credits)
$718 on 11 one-way tickets and a $50 Delta gift card
$407 on three car rentals and Uber fares
$100 Global Entry renewal fee
$190 on two annual credit card fees offering free hotel night certificates
In addition to the two-night hotel stay we paid for, we redeemed four free night hotel certificates and redeemed 14,000 IHG points for one night at a Holiday Inn.
We earned a $10 AMEX credit for a Hotels.com gift card (which we redeemed toward one of the paid nights). In addition, Chris's Chase Saphire Preferred had a $50 credit towards the other hotel night.
Every year we try to maximize our free night certificates. Chris really did his research and turned his $95 Hilton annual credit card fee into a stay at The Reach Key West and his $45 IHG annual credit card fee into a free night at Kimpton Winslow's Bungalows.
The Reach Key West, Curio Collection by Hilton approximately $700/night
Kimpton Winslow's Bungalows by IHG approximately $700/night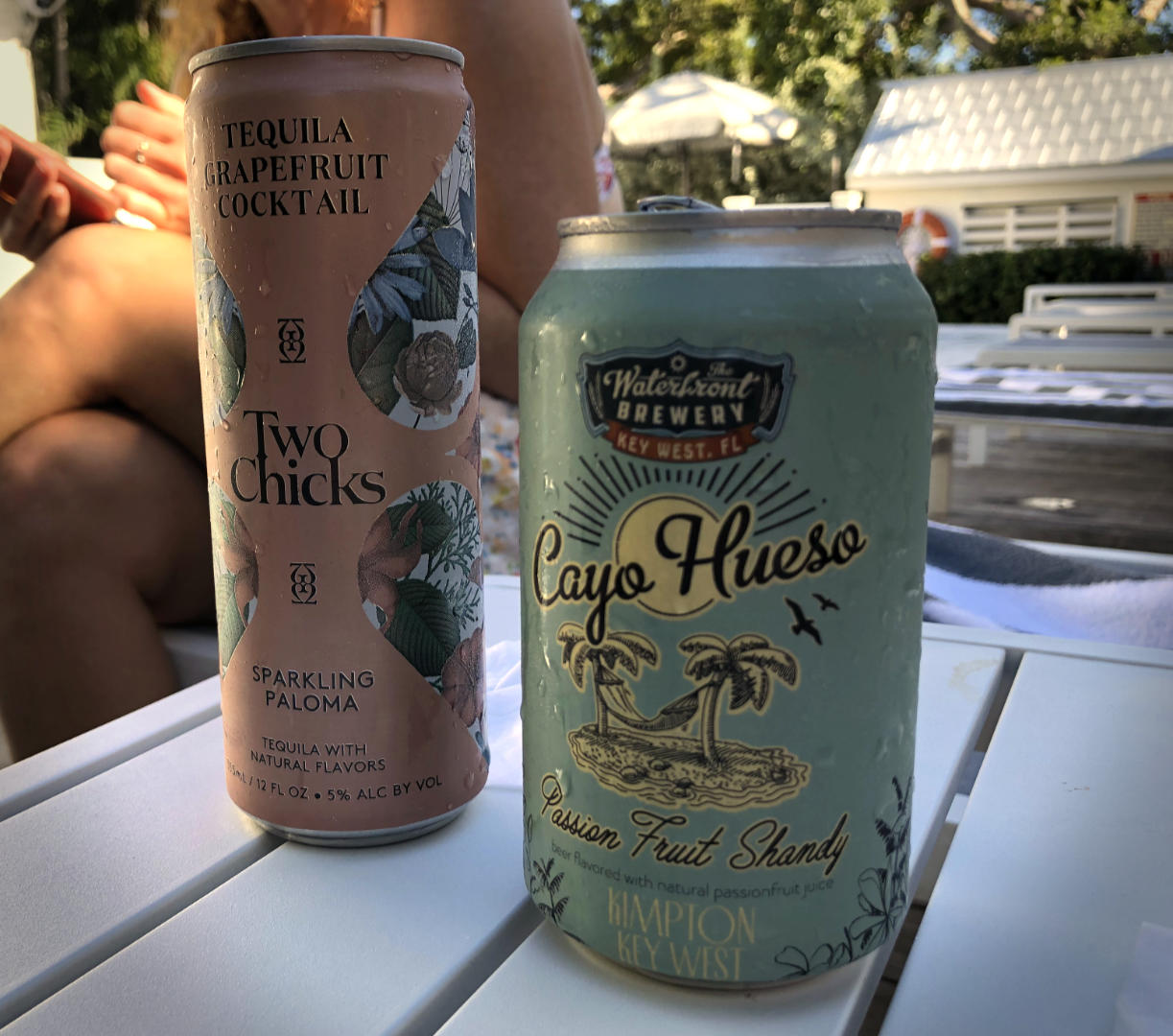 We were also extremely happy to have our Global Entry passes over the Thanksgiving holiday that allowed us to skip the very long airport security line. Jenni started her renewal application for 2022 earning a $100 credit on AmEx Platinum.
Home
Our housing costs are broken down in our annual FIRE budget (mentioned above) in detail.
For the monthly breakdown, these details might be helpful to understand:
When evaluating whether to rent and invest or buy a home, we chose to own
We have a 30-year, fixed-rate mortgage below 4% interest
Our HOA is $350/month which covers some of our utilities (heating, water)
We chose the city life vs country life in a medium cost of living area
Housing-related expenses are consistent month-to-month. We have an escrow account with our mortgage provider which helps automate property taxes and home insurance payments.
We live in a 2 bedroom, 2 bath historic brick home built in the 1920s. It's part of a small cooperative.
Home improvement
There are several home improvement projects we've wanted to complete this year. We completed most of the ones inside our home but we think working on the second-story windows and repairing the gutters calls for a professional.
We received quotes from a few different contractors for these home repair projects but haven't found the right person for these jobs.
Instead, we focused on finishing our reupholstery project.
Furnishings
We have a lovely set of teak mid-century modern dining room chairs by Erik Buch with outdated and stained fabric. We purchased them in 2014 with the intention of reupholstering the chairs eventually.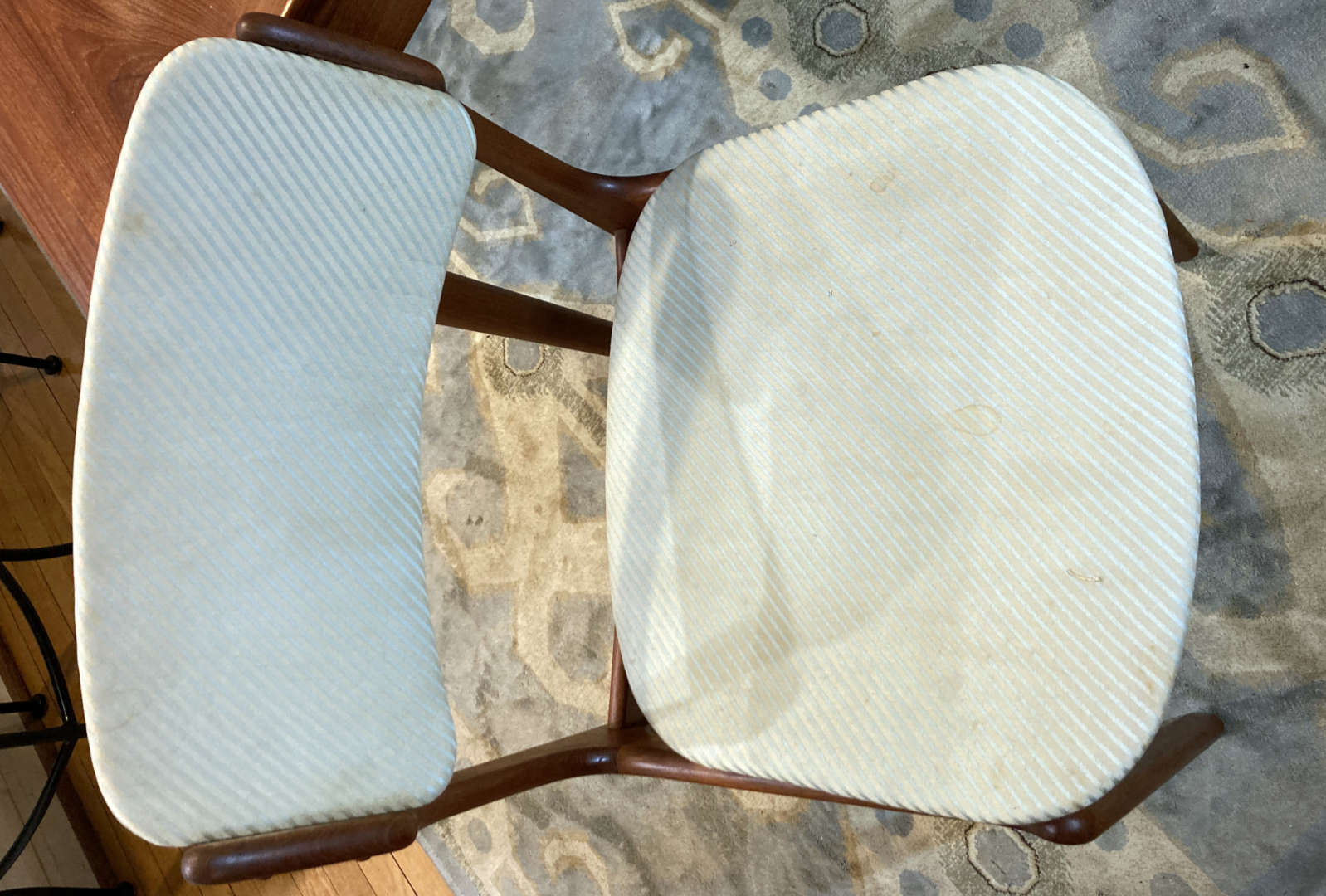 Now in 2021, we made our final decision on the fabric for the dining room chairs and purchased all the remaining supplies to get started on our next DIY project. Jenni's goal is to have the dining room set complete before Christmas.
In total, furnishings (upholstery project supplies) added up to about $214 this month.
Health
We spent $816 on Health-related expenses this month.
Jenni is a member at her rock-climbing gym for $60 a month. This gives her unlimited access and a guest pass each month. Her fitness group also met up for a biweekly outdoor class ($30).
This month it was Jenni's turn for her annual eye exam and again no changes in her prescription. That is a good thing since Jenni picked up two new pairs from Zenni Optical earlier this year. We don't carry eye insurance. This was $204 for an annual exam and contact fitting.
The remainder was for health insurance for the two of us ($522) as we're both paying for individual plans.
Shopping
We spent $15 on shopping.
We have a subscription to Audible which is $15/month.
One of the benefits of the AMEX Platinum card is a $200 annual credit for an online media platform of your choice. That'll cover an entire year of audible for us!
Food & Dining
Our grocery expenses seem much higher than normal. But, we were just being efficient with credit card promos!
We purchased two $500 Kroger gift cards to max out Chase's 5% cash back at grocery stores promo. These gift cards will be used over the next few months.
We both submitted a few grocery receipts to Ibotta to be cashed out later, too.
We spent $1,082 on groceries.
→ Related: Want to see how to save money on groceries in detail?
Restaurants, Fast Food, Alcohol
During our Thanksgiving trips, we visited a few restaurants and treated our family to dinner on us. Our visits to restaurants totaled $190. While we try not to eat out too much, we reserve restaurants for times when we are away from home, sharing a meal with friends, or there is a good promotion we can't pass up.
We spent $93 on quick eats, coffee, or take-out. We utilized three AMEX Offers on fast food for a $25 credit.
One nice thing about supporting restaurants and small businesses when paying with our AmEx Platinum, we get 15x membership rewards points!
Utilities
Being away and turning the AC off helped lower our electrical bill slightly.
We spent $45 on electricity this month. With the weather cooling off and our community radiators turned on, most of our usage comes from appliances, computers, and lights now!
In typical fashion, we spent almost $19 on city services (cooking gas, wastewater).
Our Comcast Internet bill rang in at our standard $40 for internet service. It's about 120mbps, plenty fast.
We both have cell service on prepaid annual SIM cards. Chris paid off a friend's AT&T bill in order to trigger a bonus on his credit card. The $35 mobile phone expense netted a $75 credit meaning we made $40 and his friend got a free $35 payment!
We don't have any television service.
Amusement
We spent $5 on entertainment & amusement. That $5 got us into a beautiful beachfront fort in Key West!
Fort Zachary Taylor Historic State Park sits right at the edge of Key West. We toured the pre-civil war fort which began construction in 1845. Then we spent a few hours under the palm trees and in the beautiful clear waters where the Atlantic Ocean and the Gulf of Mexico meet.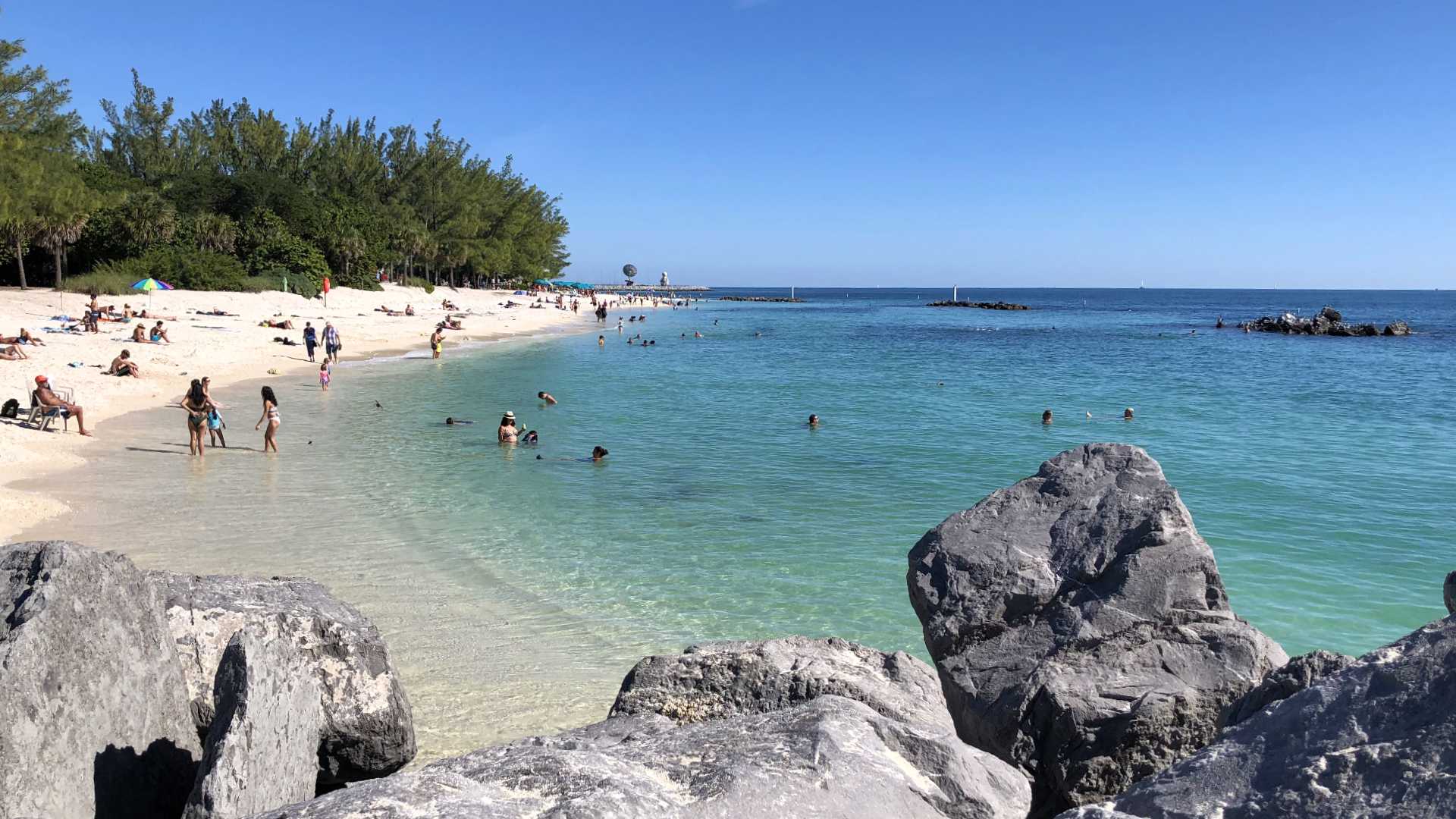 This beachfront park was a few blocks away from our hotel. We didn't want to bother with the car and walked over instead saving us $1 on parking.
Auto & Transport
While Jenni's Prius didn't see much action this month, the three rental cars we had did quite a bit of driving this month!
We even lucked out and got a Prius rental on our Key West road trip. When we went to fill up the car after this 385-mile round trip adventure, we were surprised to see the fuel cost less than $20. We actually had to give some gas away to the next car that drove up to meet a "spend $20 get $10 back" promotion.
We spent $134 on gas & fuel.
Our stays in Key West and Hollywood, Florida came with a steep parking price tag.
We spent $50 on parking.
How Much We Work
We like to keep track of how much time we spend doing work that is paid. For Jenni, this is pretty easy as it's just her paycheck time. Chris manually tracks his hours consulting with Freshbooks (referral).
Our aim is to gradually reduce these hours.
Chris's hours have remained about the same the past few months while Jenni's have increased slightly.
| Month | Chris (Hours Worked) | Jenni (Hours Worked) |
| --- | --- | --- |
| May 2020 | 41 | 108 |
| Jun 2020 | 38 | 96 |
| Jul 2020 | 36 | 120 |
| Aug 2020 | 39 | 48 |
| Sep 2020 | 27 | 76 |
| Oct 2020 | 26 | 104 |
| Nov 2020 | 27 | 57 |
| Dec 2020 | 28 | 57 |
| Jan 2021 | 25 | 102 |
| Feb 2021 | 24 | 104 |
| Mar 2021 | 24 | 106 |
| Apr 2021 | 23 | 85 |
| May 2021 | 17 | 29.75 |
| Jun 2021 | 19 | 66 |
| Jul 2021 | 21 | 30.25 |
| Aug 2021 | 23 | 16.5 |
| Sep 2021 | 26 | 28 |
| Oct 2021 | 22 | 49 |
| Nov 2021 | 21 | 51 |
An average full-time job for two people would be about 347 hours.
We're nearly at a fifth of regular full-time work at 72 hours!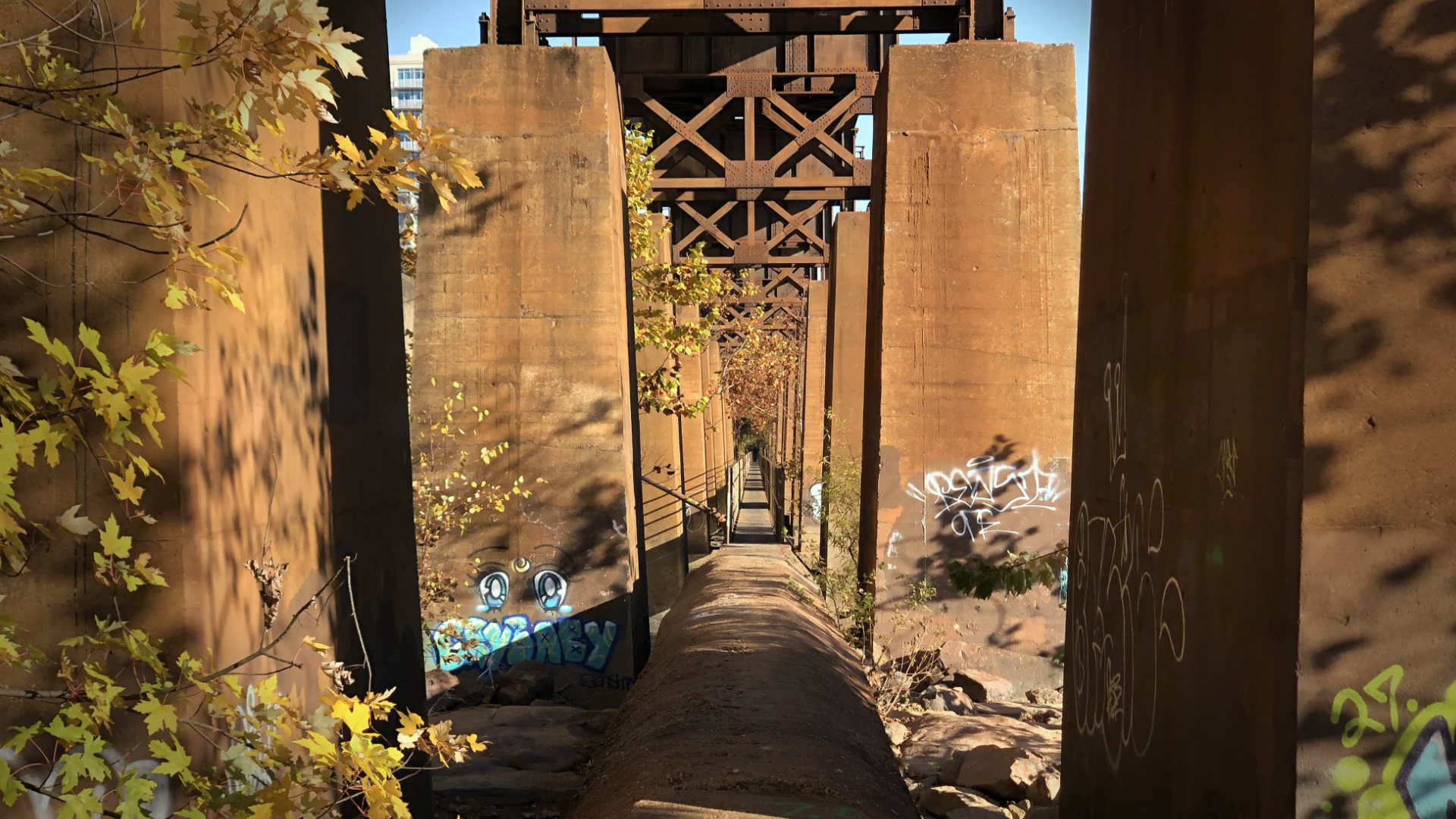 2021 Theme Update: Discomfort
From Chris:
I've delivered a little update each month towards my Yearly Theme.
For 2021, I chose "Discomfort". This guiding word is a reminder for me to seek out challenges within life and stretch my comfort zone. It's my way of having a "new year resolution".
Here's what I'm going to work on in December:
Survival—I'm limiting my December goals, in some manner, as a break. The end of the year is always way too busy for me between managing an uptick in business and completing end-of-year tasks. I just want to make it to January without losing my mind!
A new theme?—I've enjoyed these monthly theme-focused rundowns and I'd like a new theme for 2022, so I'm noodling with ideas for the new year. If you've got your own thoughts, let me know in the comments! I'm thinking something along the lines of "reinvention".
I made some progress in November toward goals in the last update:
Well, I certainly got out there! From Colorado to Florida, Michigan, Florida — it was a busy month of flights and socializing.
I spent some time with Carl (1500 Days to Freedom), learning a good bit about kitchen renovations and witnessing the madman at work!
Sadly, I didn't manage to work on one goal — which was to develop clearing giving plans for the future. That's one I'm going to have to try to work on into the new year as my free time has been dwindling.
I really enjoyed visiting with Carl and Mindy out in Longmont, CO. They're a wealth of home renovation knowledge and generally fun people to be around with fun kids and plenty of jokes!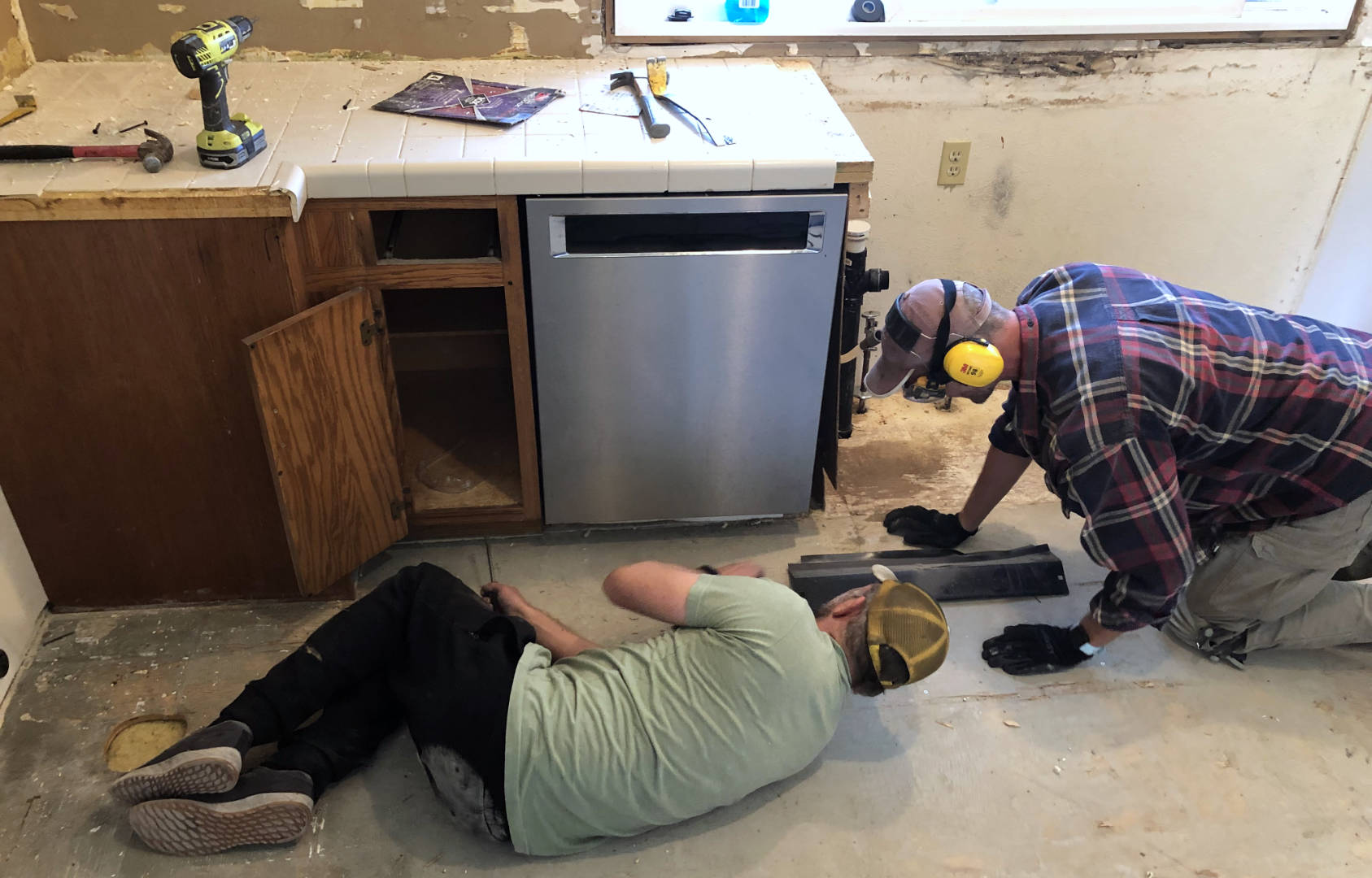 They were incredibly hospitable, letting me crash their renovation party for a handful of days while showing me around town. Carl kept me busy with kitchen projects, a sudden Miata purchase, a local 5K followed by unlimited beer, and even let me tag along for a lunch date with another local trying to kickstart his own FIRE-related business.
Longmont is a lovely place, and I can see the appeal of the mountains, climate, and attitude that seemed to pervade each person I met. I had the opportunity to stop by Mr. Money Mustache HQ and say hello to some folks who help keep the Mustachian community alive in the area.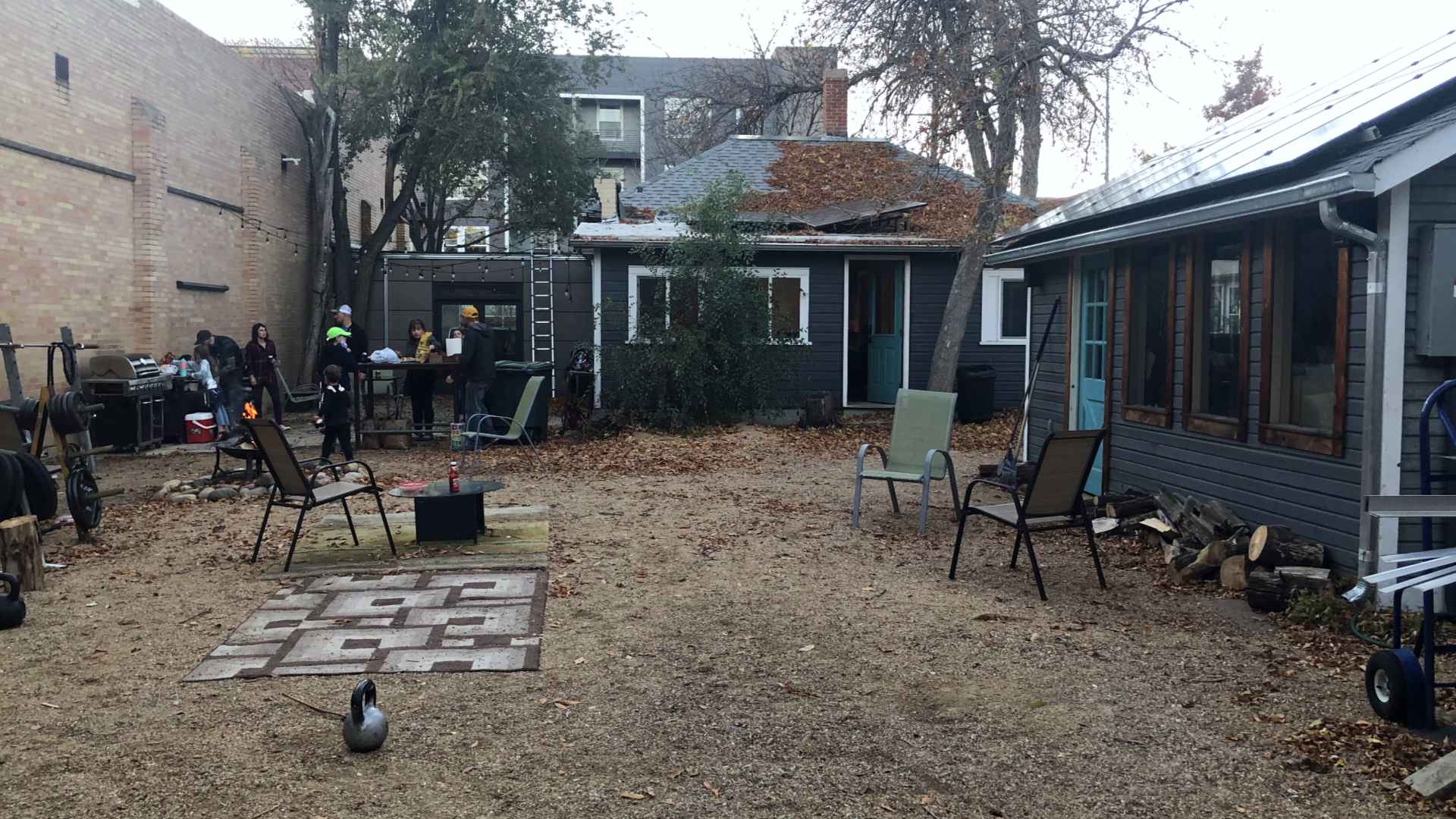 I really enjoyed my first visit to Colorado while stretching my comfort zone. Plus, I now count a handful of Coloradans as friends!
Don't have a "Yearly Theme" for yourself? You could create one for 2022!
Net Worth Update
We don't like to focus on the net worth of writers in the personal finance community. However, we do understand it offers a little context to the writing for the reader.
You might better relate to someone with a net worth and earnings history more similar to yours.
We wrote up an extensive post on our earnings and net worth history that ranged from 2006 to 2018. We did it with an average income of $77K per person over the period we analyzed.
→ Related: How to Become a Millionaire in 10 Years (Debt to $1.2M at 33)
Account breakdown
The market keeps chugging along and so do our investments. From a high level, our assets and liabilities are shown in the data table below as of November 30, 2021.
| Description | Value (USD, $) |
| --- | --- |
| 401(k) | 739,705 |
| Brokerage | 879,416 |
| Roth IRA | 165,901 |
| HSA | 30,904 |
| Real Estate | 372,000 |
| Mortgage | (149,117) |
| Miscellaneous Assets | 10,750 |
| Checking & Savings | 45,714 |
| Net Worth | 2,095,273 |
Miscellaneous assets include specific investments we've made in physical assets (think collectibles)
Amounts do not reflect the value of the businesses Chris owns or their assets, which should appear as income to us over future years
Jenni's Prius is not included
Our net worth decreased by $56K!
These last three months have been a bit of a rollercoaster!
The S&P 500 was down 0.83% over the month of November yet we were down 2.6%! We hope the market sees some better days in December.
Net Worth History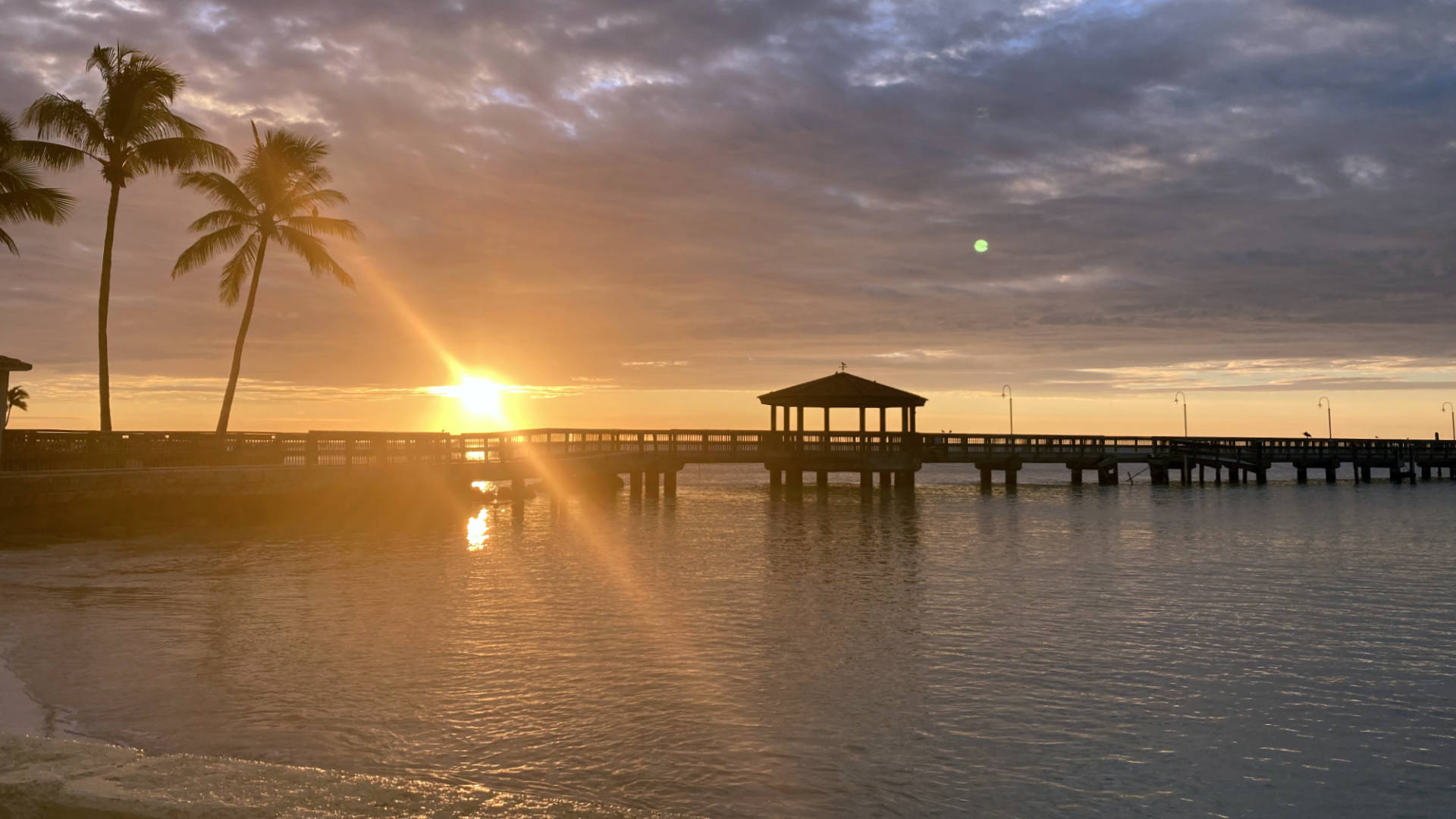 November 2021 Donation Winner
Thanksgiving was celebrated in homes all around the United States this November. Although, many—probably more than normal—were not as fortunate to have a table full of food. Our charity round-up included several amazing organizations that find ways to bring food to those with empty tables.
We had 12 voters this month. The winner with 6 votes goes to 412 Food Rescue, Inc. This organization literally rescues food that might otherwise go to waste and brings it to families facing food insecurity. Their organization is quite innovative and has developed an app to mobilize their volunteers. Finding volunteers is as easy as sending out a text alert. If you are in Pittsburg, PA checks out their app to volunteer.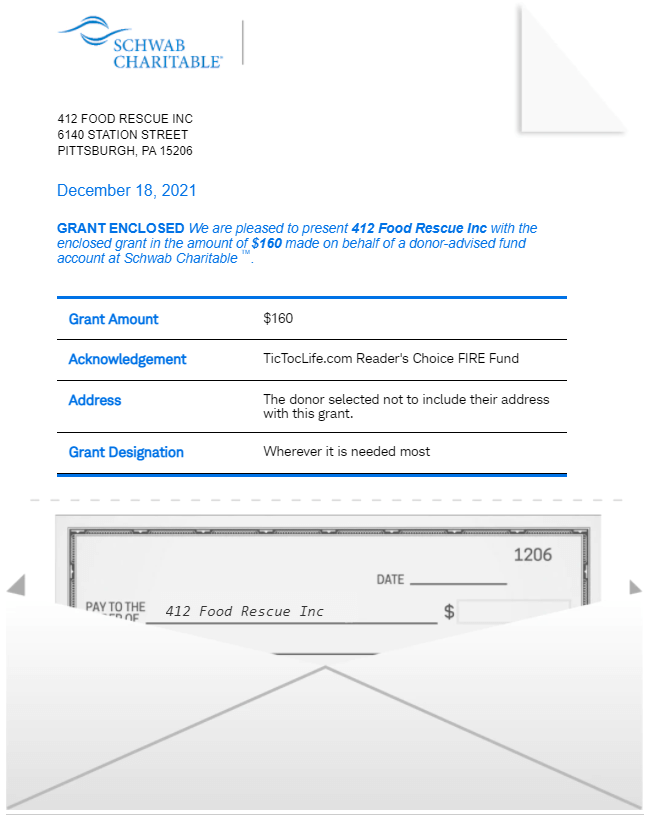 Our Reader's Fund seeks to leverage the principles of FIRE to build a lifetime of giving.
By the time we're near normal retirement age, it's easy to see how the fund could grow to $250K and donations would be in excess of $800/month! That's the power of FIRE and compound interest!
Thank you for your participation in our polls over the last 16 months. We've given over $1,500 to deserving charities with your help in deciding which organizations to donate to.
We are excited to enter the second year of our Reader's Choice FIRE Fund poll! If you would like to see changes to the way we display our candidates or have suggestions for charity categories, let us know in the comments.
Polls are now open for our next round of candidates: Holiday Children's Charities.
Holiday Children's Charities
We have chosen three organizations to consider for our monthly DAF donation that attempts to spread the holiday spirit and bring joy to children in a not-so-great situation. The holidays should be a magical time for a child to just be a kid. Each of these organizations knows what it means to be a child in a tough spot and goes the extra mile to make this season memorable.
Each organization has excellent charity ratings and spends a majority of its revenue on its programs. Review each of these three and help us decide which organization to support by casting your vote before the end of the month. This poll will end on December 31st at 11:59 pm.
Summaries below include a link to their Guidestar profile which details the nonprofit's operations and transparency.
1) St. Jude Children's Research Hospital
Why? Children never ask to be sick. All they want is to be healthy and to run around and play all day. For those children who are not so fortunate, St. Jude is there to help them get well again. Giving to St. Jude gives the gift of health for an innocent child at no cost to the family.
Where? The United States and countries all around the world
What? St. Jude Children's Research Hospital is a not-for-profit organization that aims to advance cures and means of prevention for pediatric catastrophic diseases. They are the first and only cancer center solely focused on children to be designated as a National Cancer Institute Comprehensive Cancer Center. Their dedication to researching treatments and cures for childhood disease makes this the place to go if your child needs special attention. Through generous donations, children are able to receive treatment at no cost to the family. Families are also helped with travel, housing, and food so their attention can be on their child's life.
2) One Simple Wish
Why? Help bring joy to foster children by making their simple wishes come true. One Simple Wish uses donations to bring hope to the more than 500,000 kids impacted by abuse and neglect each year. Wishes come in all sizes that help kids be kids and make important connections despite their lack of permanency.
Where? United States
What? One Simple Wish is a small nonprofit organization that helps grant wishes big and small to children in America's foster care system. They believe that every child deserves love, hope, and joy. Their wish-granting program allows children to submit wishes that meet their desires and/or needs which are shared with the world. Donors can pick a specific wish to be granted or donate to a general wish fund. Individual donations make up 74% of their revenue that has allowed more than 7,800 wishes to be granted last year. Even a simple $5 donation can have a life-changing impact on a child in foster care.
3) Operation Help A Hero's Operation Christmas Spirit
Why? Spreading the Christmas spirit of gift-giving can make a big difference in a Military family's life. Being away from a loved one or just returning home from a deployment can be trying during the holidays. Operation Christmas Spirit aims to make the Holidays a little more joyous and happy through its various programs.
Where? The United States
What? Operation Help A Hero is a nonprofit volunteer-led organization. Their mission is to serve active-duty military members, units, and families in need. Operation Christmas Spirit is an annual project that boosts morale during the holiday season, one of many projects they host throughout the year. This year will be their 18th anniversary of spreading joy to military families during Christmas. Besides monetary donation, their volunteers can support Military families by:
Adopt a Military Family
Adopt a Single Servicemember
Host an Angel Tree or a Toy Drive
Volunteer to shop and collect gift cards
Give the gift of technology
Nonprofit poll
After reviewing the Holiday Children's Charities listed above, please take a moment to vote for which nonprofit you think will put funds to use in the best way.
(Have trouble using or seeing the poll above? Some reader tools or apps may not display it. View this page in a browser or use this link to our Reader Fund page which has a copy of the poll!)
Thank you for taking the time to vote!
One of our primary goals with TicTocLife is building a stream of giving within the FIRE community and that starts with knowledge.
Want to hear about the results? Signup for our free FIRE Insider newsletter! We send it out every few weeks and include the monthly poll results and donation winners. You can see an archive of the FIRE Insider and signup here!
What Does the Rest of December Hold?
We are quite late getting this monthly post out and now there are only a few days left of December and of 2021.
Although we hoped to blame our delay on being away on a magical warm-weather vacation, we decided to postpone our travels once again. Perhaps early next year we can safely report back on our tropical adventures.
December has given us several warmer days in the 70s allowing us to enjoy our home town. In fact, it wasn't until last week that our weather hit the truly cold 30s.
Jenni has been working hard on a chair upholstery and will meet her Christmas deadline. She also found time to make watercolor Christmas cards to send out to family and friends.
December is one of Chris's craziest times of the year. Clients always seem to want last-minute changes. His other business tends to be the busiest at the end of the year, too.
But we are not too busy to keep our readers up to date on our FIRE budget, even if it's a little late! We've even found a moment for our holiday tradition of adding to our LEGO Christmas Village display!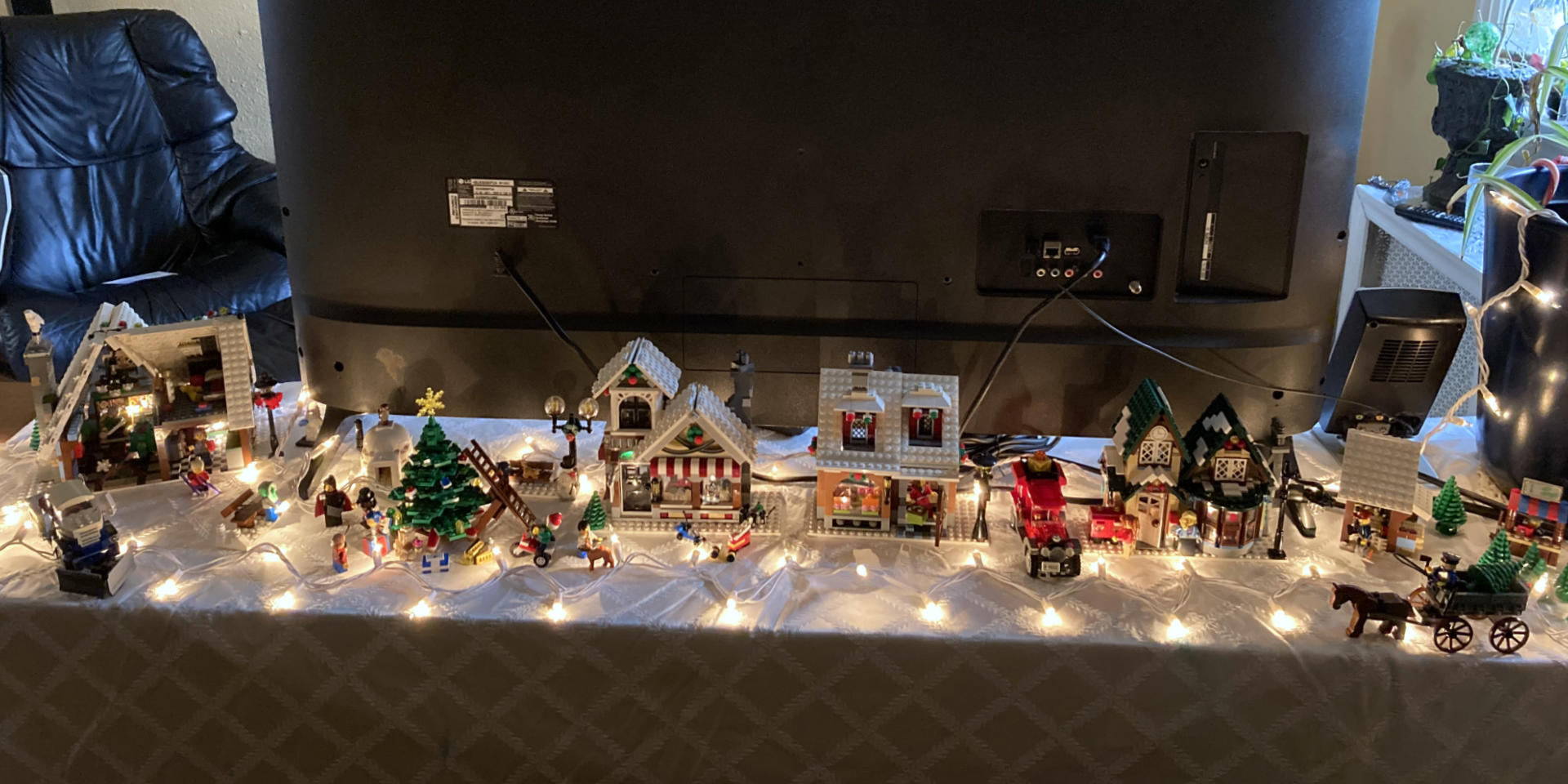 Happy holidays to you and yours! Thanks for being part of ours here on TicTocLife, and we hope to see more of you in 2022!
---
How's December looking for you?
Are family gatherings returning to normal for your family?
Let us know in the comments or on Twitter!