Our review of our February budget gave us quite a surprise! This month, we enjoyed several meals at restaurants and finally took our big trip to Puerto Rico.
We were expecting to be over our FIRE budget with our splurge on food and travel (which we were by 28%).
What we didn't expect is to save and invest about $2,600 this month! This helped us avoid much of the loss seen on the market this month.
Each month, Jenni and I break down our spending as a little check-in on our course toward early retirement. We also do a little review of nonprofits to inform our giving each month.
We've reviewed three nonprofits supporting Humanitarian Aid in Ukraine for our monthly grant that you direct! Be sure to cast your vote below!
During our last month's budget review, we looked at racial equity charities. Read on to find out the winner and see our poll for this month's grant!
Budget Update
Let's dive into last month's income and expenses.
In the Sankey diagram below, the income on the left matches our expenses to the right.
We'll run through the income and expense sources for the month and remark on any interesting items.
Income Summary
We have several sources of income and they tend to vary from month to month.
Most of our income is from Jenni's part-time pharmacist job and Chris's ongoing business operations—which are generally on autopilot with nearly passive income.
Part-time work
Jenni continues to work at a local pharmacy as needed.
Her part-time pharmacy position earned her $4,980.
She is still working more than normal to cover for a coworker's maternity leave. These additional hours are expected to continue through the end of March.
Chris is continuing to limit his responsibility with both of the businesses he operates. His transition meetings with clients are almost complete so he can close out these accounts.
Chris's business paid him $1,705.
We reveal just how many hours we work each month in the "how much we work" section below, too!
Other income
Chris is cleaning out his office to make it a more relaxing workspace. Every month, he seems to find random things of value to sell on eBay.
This month he brought in some extra cash by selling:
3x Nintendo Wii controllers
A Linksys switch and audio cable
A broken AMD graphics card (for $80+!)
Some of our LEGO decor
These items, plus a few other random things laying around collecting dust, let us earn $369 via eBay!
Dividends, interest, credits
The rest of our income came from credits and interest.
We received $249 in credits from various sources. These credits primarily come from credit card issuers who have special offers when spending in certain categories. We break out the individual credits within the expense summary below.
We had $5 of interest from checking and savings accounts.
Transfers
Overall, we ended the month with $1,548 in checking. This will eventually flow through to our brokerage accounts to increase our investments.
This is the second month in a row we've had a little extra cash leftover. This is a nice trend compared to the last few months of 2021 when we were pulling money from checking to make up the difference in our spending. Although, we do not expect this trend to continue once Jenni resumes her regular as-needed schedule.
Expense Summary
From our $7,307 monthly budget, we saved $2,687 this month.
This gives us a savings rate of 37%!
Our average FIRE budget for 2020 was about $3,405/month. We spent about $4,370 on living expenses. This month, our travel expenses pushed us over our target spending goal.
That's 128% of our typical monthly FIRE budget.
We are still working on our 2021 FIRE budget review which should be out very soon—we promise!
If you're curious what our typical annual budget looks like, check out the full FIRE budget review we did for 2020!
Let's get into the details of our spending for the month.
Travel
We decided to travel to Puerto Rico to do what we said we would do—lounge in hammocks reading and writing in between dips in the warm blue water. The entire trip was amazing and exactly what we wanted.
Our travel expenses included airfare, car rental, and our Airbnb during our 10-day trip to the beautiful sunny beaches of Puerto Rico.
In total, we spent $1,368 on travel this month.
Here is a breakdown of our travel expenses:
$221 two round trip tickets to Puerto Rico (+$221 Delta credit earned from American Express Platinum card in 2021)
$783 for a 10-night Airbnb apartment rental in Luquillo (purchased with 10% discounted gift cards)
$47 for an Uber ride to and from the airport (+$15 Uber cash from AmEx)
$222 on a 5-day car rental
Some tips and insight:
We flew on the least expensive days
Airfare was partly covered by our Delta e-credits earned from our American Express Platinum credit cards
We bought discounted Airbnb gift cards to save 10% on our rental
We maximized our adventures on the beaches and nature reserves for free
Next month, we'll provide a full breakdown of how much we spent on this trip in detail.
Chris renewed his Hyatt credit card for an annual fee of $95. This will give us a free night certificate to use later this year among other travel perks.
Home
Our housing costs are broken down in our annual FIRE budget (mentioned above) in detail.
For the monthly breakdown, these details might be helpful to understand:
When evaluating whether to rent and invest or buy a home, we chose to own
We have a 30-year, fixed-rate mortgage below 4% interest
Our HOA is $350/month which covers some of our utilities (heating, water)
We chose the city life vs country life in a medium cost of living area
Housing-related expenses are consistent month-to-month. We have an escrow account with our mortgage provider which helps automate property taxes and home insurance payments.
We live in a 2 bedroom, 2 bath historic brick home built in the 1920s. It's part of a small cooperative.
Our HOA will be renovating our garages which is expected to trigger our first assessment since we moved here in 2013! That assessment is expected to be $1,500 in April 2022.
Health
We spent $505 on Health-related expenses this month.
Jenni's rock-climbing gym membership is $60 a month. This gives her unlimited access and a guest pass each month. This month she got three passes, so Chris was able to tag along at no cost.
Jenni picked up a few as-needed medications for $6 before our trip.
The remainder was for health and dental insurance for the two of us ($439) as we're both paying for individual plans.
Our health insurance costs are less than last year. However, Chris just received his annual renewal notice from his health insurance. The premium is scheduled to increase in April!
Because this increase falls outside of the regular open enrollment period, an exception allows him to switch to a marketplace plan if he finds a better one.
Jenni's insurance reimbursed her $30 for at-home covid tests even though they only cost $18. She made $12 in the end!
Shopping
We spent $43 on shopping.
We have a few subscriptions to Audible and Walmart+. As a perk of the AMEX Platinum card, these monthly fees are credited back to our statement ($28).
We replaced our old scratchy hairbrush with a new one which came with a small travel comb and hairbrush too. Jenni also bought some makeup ($15).
Food & Dining
We splurged this month on food and dining. Our restaurant expenses were almost as much as our groceries!
Restaurants, Fast Food, Alcohol
We ate several meals out while on vacation and celebrated Valentine's Day with delicious sushi and sake at our favorite local place.
Our rental apartment in Puerto Rico had a mini-kitchen so we could make most of our meals at home, but we just had to try some of the local cuisines. Some of our favorite dishes were fresh puffed coconut arepas, mofongo relleno, and tostones!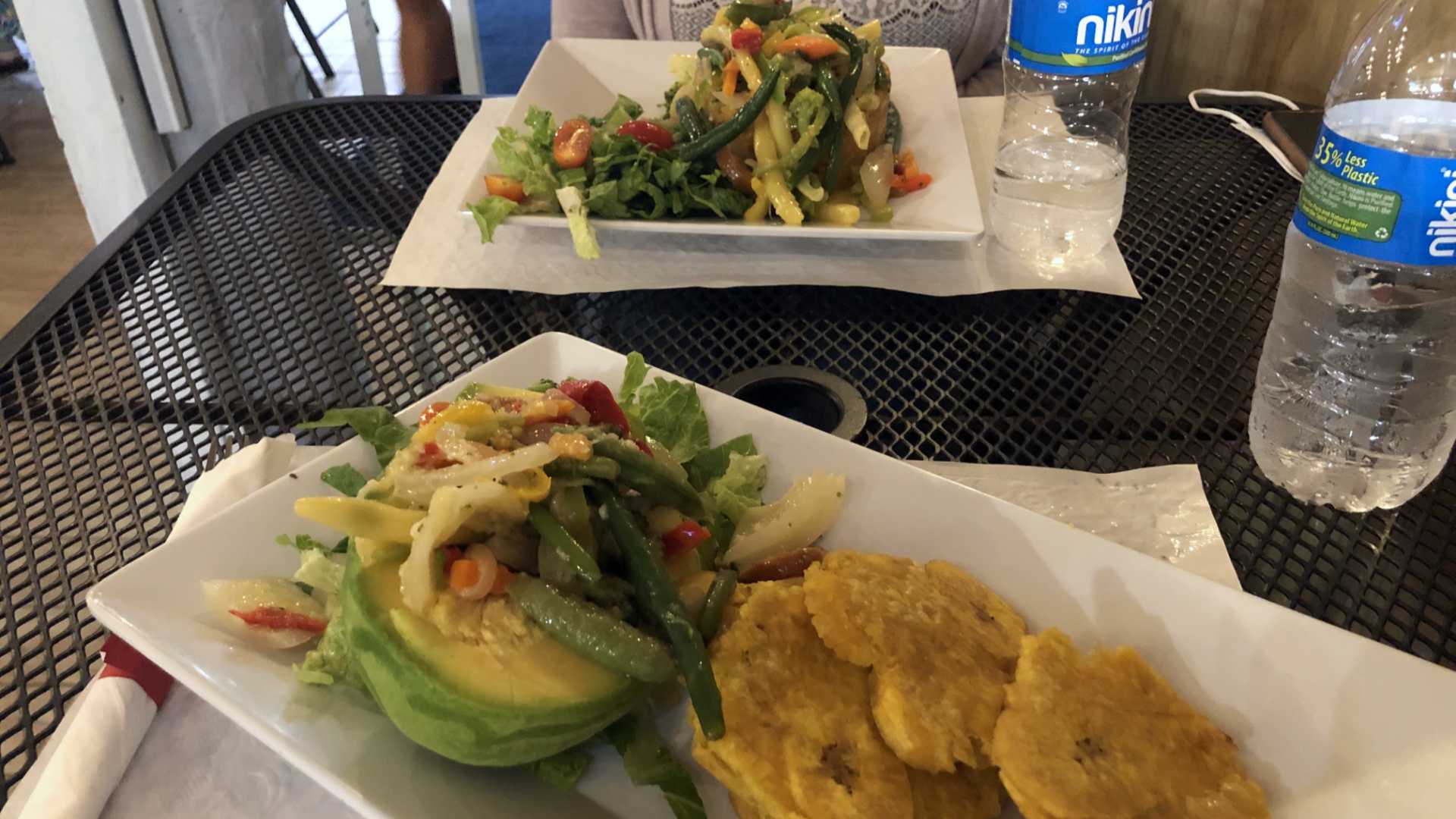 We spent $490 on groceries.
By using our Chase credit cards, we will earn 5% cashback with every grocery expense now through March (Chase's first quarter 5% bonus category).
→ Related: Want to see how to save money on groceries in detail?
Our visits to restaurants totaled $361 and $20 on takeout food.
Gifts
We spent $16 on gifts this month.
Jenni had some fun making a handpainted wall hanging for our friend's nursery.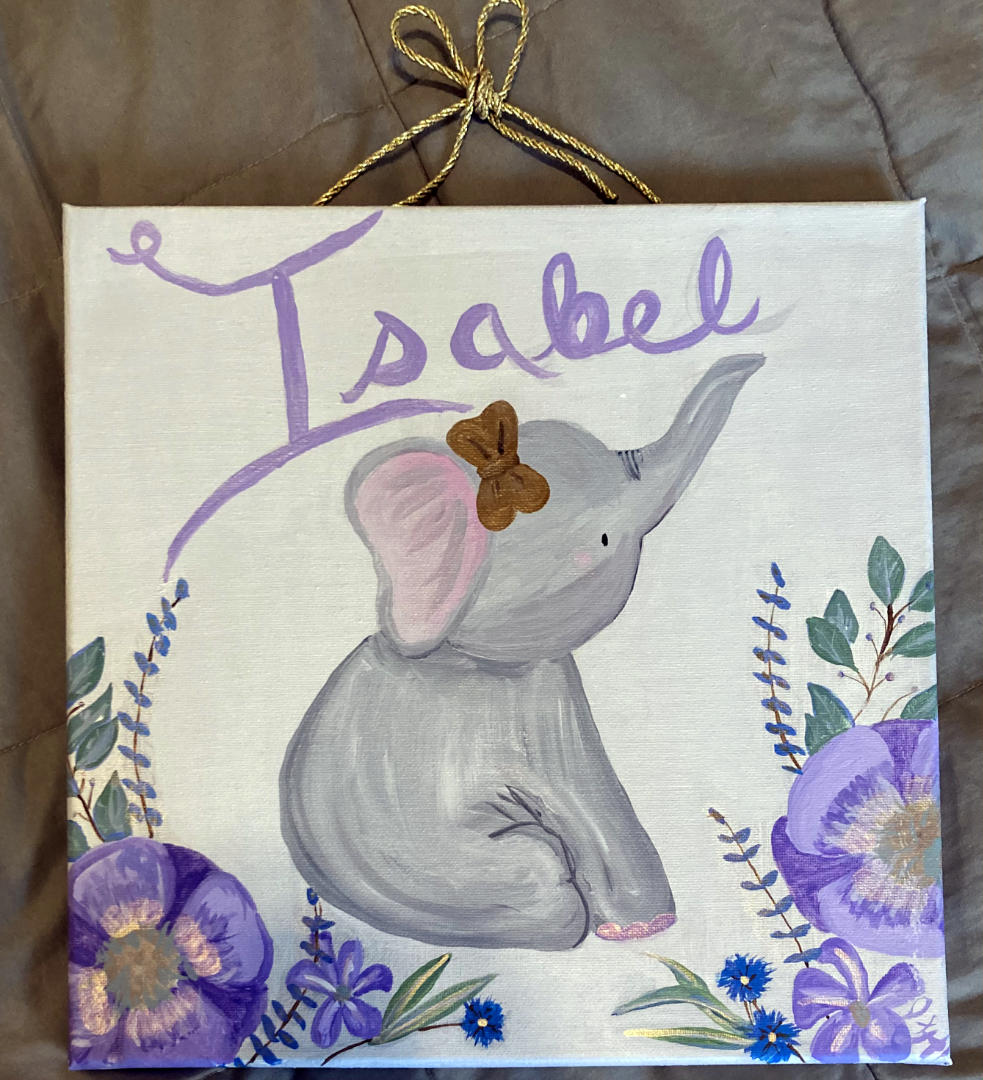 They brought their first baby into this world on February 27.
Donations
Jenni made her monthly donation of $5 to Virginia Public Media.
Utilities
Our cooperative runs on a boiler system for our heat which is covered by the HOA.
We spent $40 on electricity this month. Most of our usage comes from appliances, computers, and lights.
In typical fashion, we spent almost $22 on city services (cooking gas, wastewater).
Our internet service is through Xfinity Comcast for 200mbps. The internet bill was $30.
We both have cell service on prepaid annual SIM cards.
We don't have any television service.
Amusement
We spent $107 on amusement.
While in Puerto Rico, we visited the El Yunque rainforest, went on a nighttime kayak tour in La Laguna Grande, and spend the rest of the time lounging on the beach.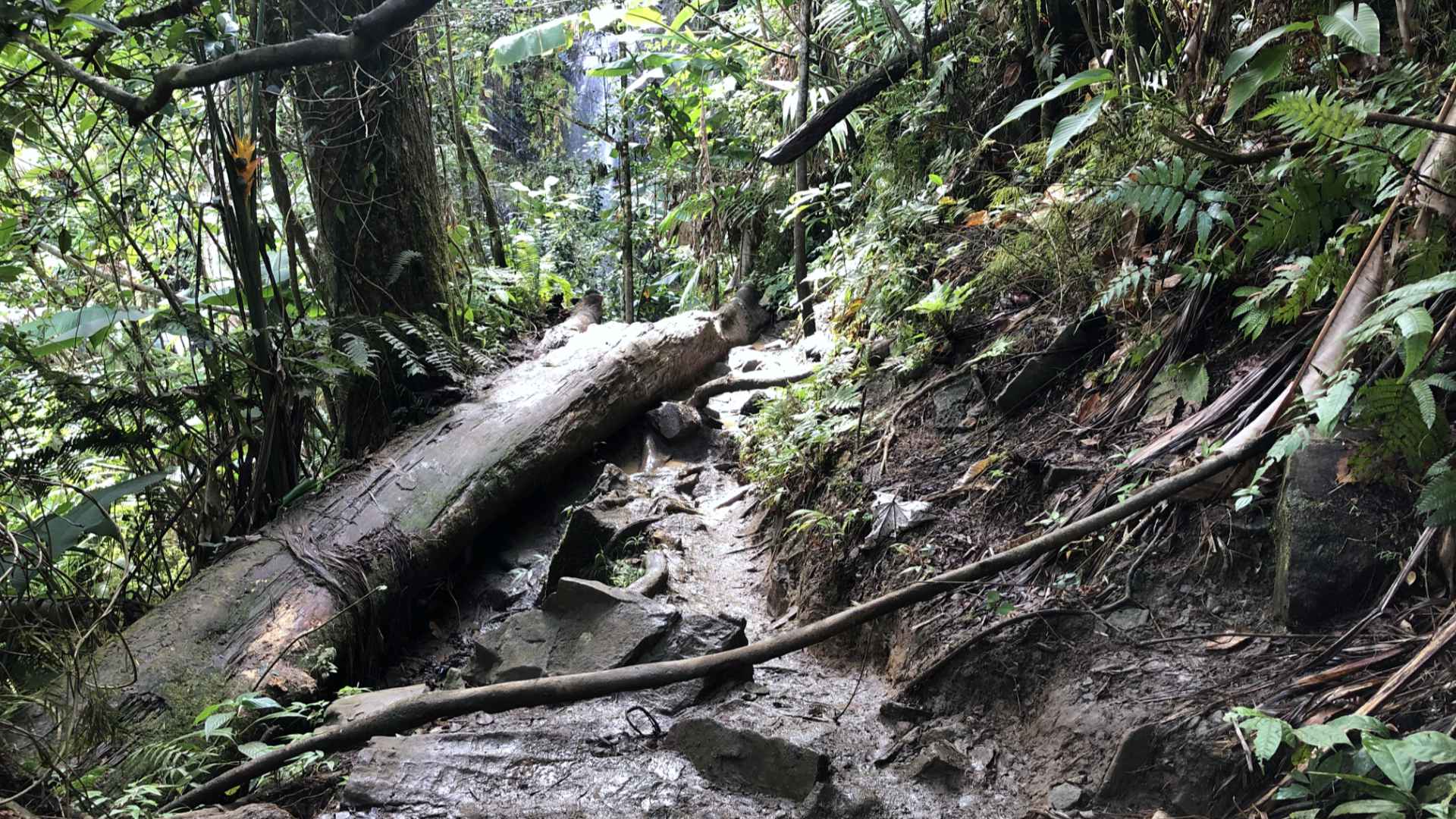 Entry to the El Yunque rainforest was free but the reservation system charges a $2 fee. We thought it was per person but it turns out it was per car due to the limited parking spots.
Oh well, we donated another $2 to a park.
The nighttime kayak tour was $103, including tips.
We booked through TripAdvisor and used a coupon to save 8%.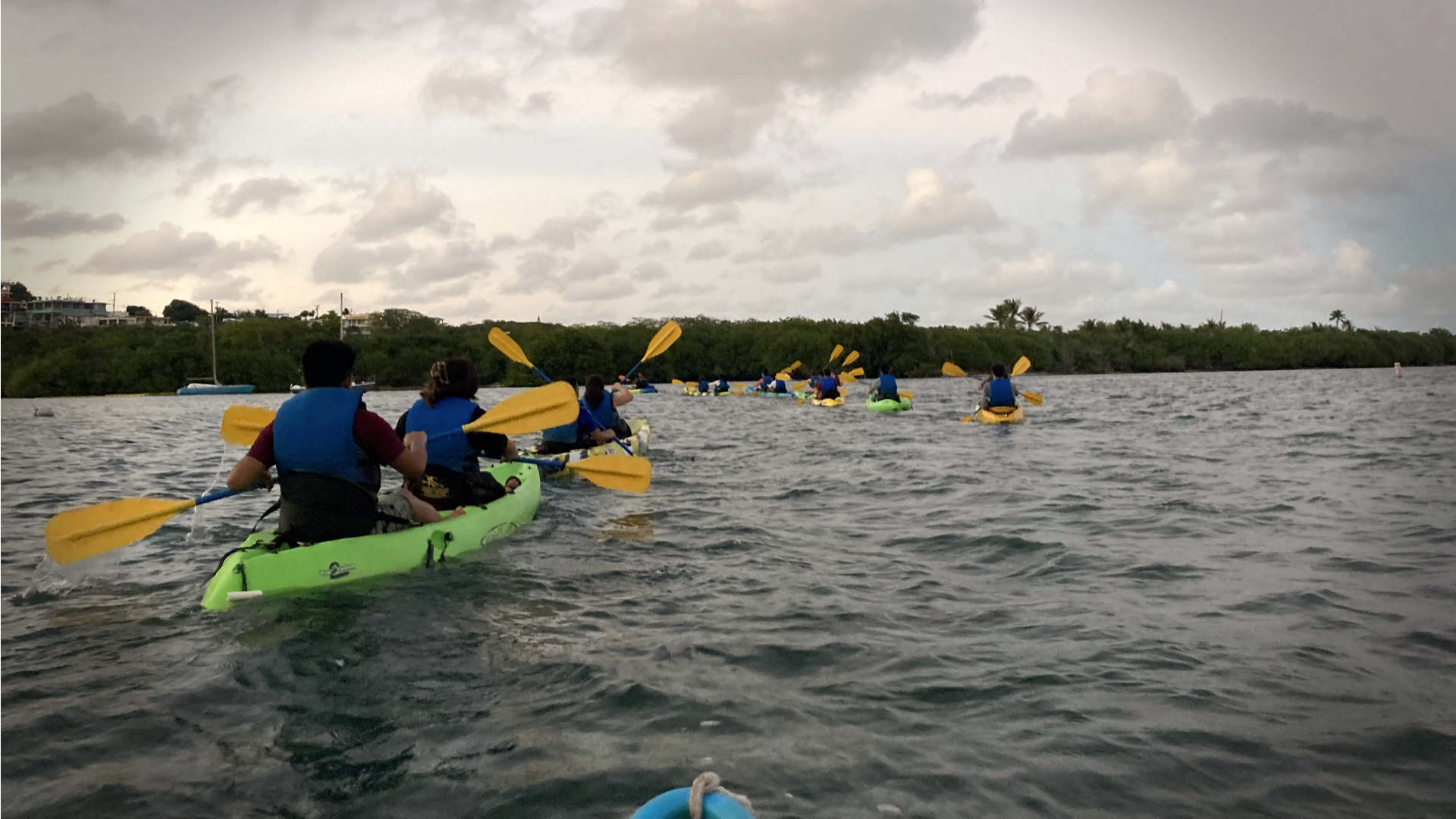 We happened to be in Puerto Rico on a new moon. This is the best time to experience the glow of the dinoflagellates in the bio bays.
Puerto Rico is one of the only places in the world where this tiny unicellular marine plankton lives. When it is very dark out, these creatures glow in the water when disturbed. It looks like tiny fireworks in the water.
Auto & Transport
We decided to increase the coverage on Jenni's Prius after the attempted theft of her catalytic converter last month. This increased the 6-month insurance premium by $14.
We paid $10 for parking while in Puerto Rico. A tip for visiting Old San Juan, do not to attempt to drive into the city.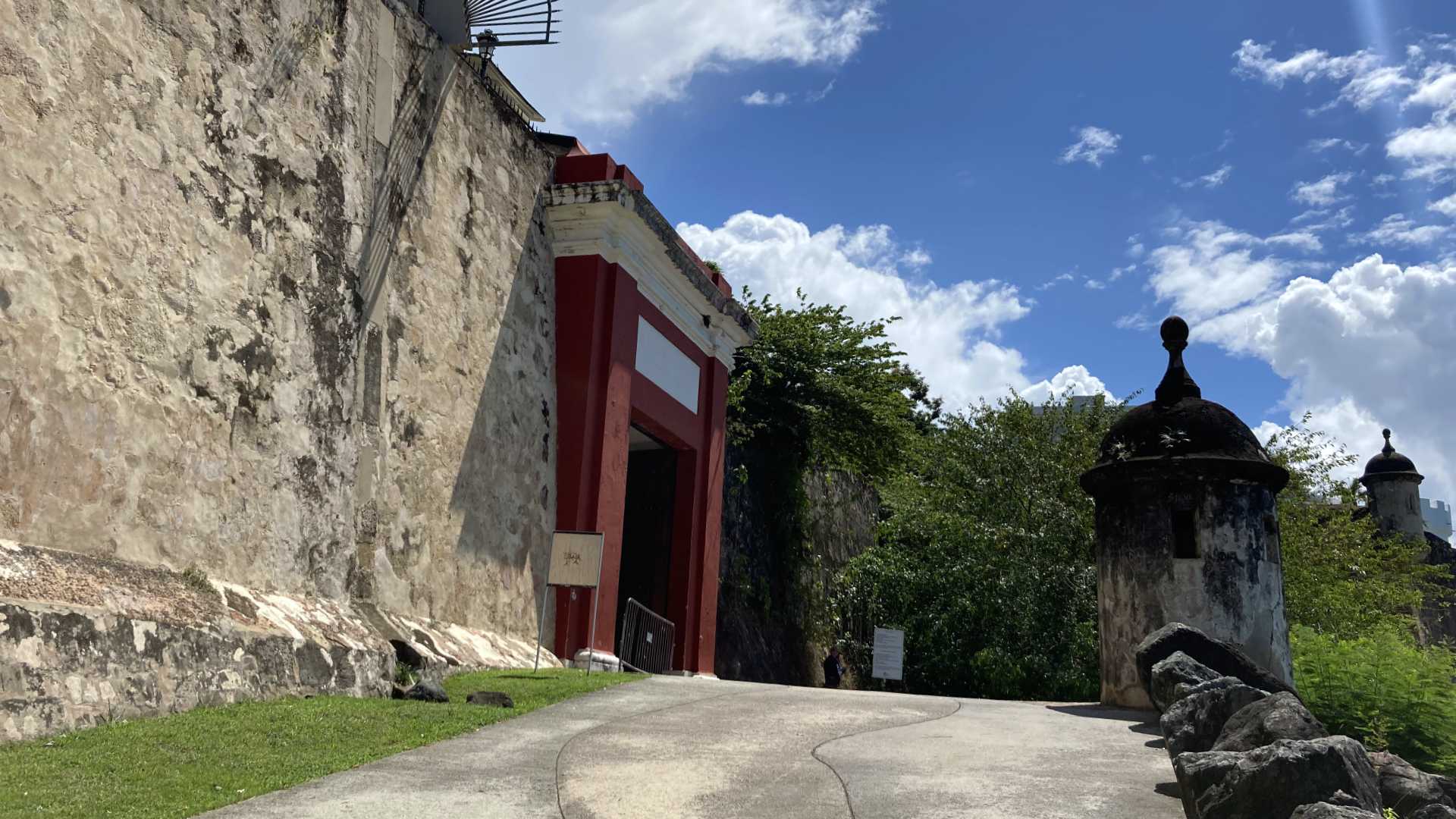 Find a secure lot on the edge of the city and walk.
The downtown area is only about a mile and a half wide. The narrow cobblestone streets and unique architecture are excellent for walking but not so much for driving!
We spent $25 on gas & fuel.
How Much We Work
We like to keep track of how much time we spend doing work that is paid. For Jenni, this is pretty easy as it's just her paycheck time. Chris manually tracks his hours consulting with Freshbooks (referral).
Our aim is to gradually reduce these hours.
Chris's hours have remained about the same the past few months while Jenni's have increased slightly.
| Month | Chris (Hours Worked) | Jenni (Hours Worked) |
| --- | --- | --- |
| May 2020 | 41 | 108 |
| Jun 2020 | 38 | 96 |
| Jul 2020 | 36 | 120 |
| Aug 2020 | 39 | 48 |
| Sep 2020 | 27 | 76 |
| Oct 2020 | 26 | 104 |
| Nov 2020 | 27 | 57 |
| Dec 2020 | 28 | 57 |
| Jan 2021 | 25 | 102 |
| Feb 2021 | 24 | 104 |
| Mar 2021 | 24 | 106 |
| Apr 2021 | 23 | 85 |
| May 2021 | 17 | 29.75 |
| Jun 2021 | 19 | 66 |
| Jul 2021 | 21 | 30.25 |
| Aug 2021 | 23 | 16.5 |
| Sep 2021 | 26 | 28 |
| Oct 2021 | 22 | 49 |
| Nov 2021 | 21 | 51 |
| Dec 2021 | 64 | 27 |
| Jan 2022 | 32 | 80 |
| Feb 2022 | 29 | 63 |
Jenni is working two or three times per week for her coworker that is on maternity leave. Chris has been busy closing out some of his business contracts — permanently.
An average full-time job for two people would be about 347 hours.
Despite the elevated time, we only worked about a quarter of what a normal pair of full-time employees would!
2022 Yearly Theme
From Chris:
Last year, delivered a little update each month regarding my Yearly Theme.
For 2021, I chose "Discomfort". This guiding word is a reminder for me to seek out challenges within life and stretch my comfort zone. It's my way of having a "new year resolution".
For now, I'm holding this space in our monthly update for a future 2022 theme. Stay tuned!
Don't have a "Yearly Theme" for yourself? You could create one for 2022!
Net Worth Update
We don't like to focus on the net worth of writers in the personal finance community. However, we do understand it offers a little context to the writing for the reader.
You might better relate to someone with a net worth and earnings history more similar to yours.
We wrote up an extensive post on our earnings and net worth history that ranged from 2006 to 2018. We did it with an average income of $77K per person over the period we analyzed.
→ Related: How to Become a Millionaire in 10 Years (Debt to $1.2M at 33)
Account breakdown
The market keeps chugging along and so do our investments. From a high level, our assets and liabilities are shown in the data table below as of February 28, 2022.
| Description | Value (USD, $) |
| --- | --- |
| 401(k) | 713,337 |
| Brokerage | 858,557 |
| Roth IRA | 157,654 |
| Traditional IRA | 500 |
| HSA | 45,608 |
| Real Estate | 383,600 |
| Mortgage | (147,953) |
| Miscellaneous Assets | 20,750 |
| Checking & Savings | 25,948 |
| Net Worth | 2,058,001 |
Miscellaneous assets include specific investments we've made in physical assets (think collectibles, bonds)
Amounts do not reflect the value of the businesses Chris owns or their assets, which should appear as income to us over future years
Jenni's Prius is not included
The S&P 500 fell about 3.1% in February—we managed to avoid most of the loss by creeping up just 0.01%. This came partly from additional contributions.
Our net worth increased by about $3K.
Net Worth History
February 2022 Donation Winner
We highlighted three charitable organizations in honor of Black History Month. Each organization strives to educate, empower, and advance racial and economic equity through various means.
We had 6 voters this month. The winner with 3 votes goes to 100 Black Men of America, Inc. This organization focuses its efforts on providing positive mentorship and guidance for children and teens so they may see their full potential!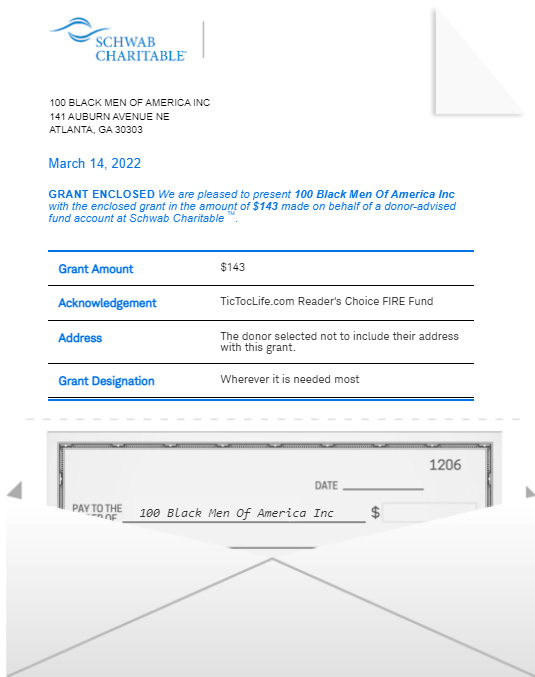 Our Reader's Fund seeks to leverage the principles of FIRE to build a lifetime of giving.
By the time we're near normal retirement age, it's easy to see how the fund could grow to $250K and donations would be in excess of $800/month! That's the power of FIRE and compound interest!
Thank you for your participation in our polls over the last 19 months. We've given over $2,100 to deserving charities with your help in deciding which organizations to donate to.
We are excited to enter the second year of our Reader's Choice FIRE Fund poll! If you would like to see changes to the way we display our candidates or have suggestions for charity categories, let us know in the comments.
Polls are now open for our next round of candidates: Humanitarian Aid in Ukraine
Humanitarian Aid in Ukraine
The devastation from Russia's invasion of Ukraine is horrific. Ukrainians are fleeing for their lives, leaving everything behind including their husbands and older sons. Every day we hear the news of shelling attacks on innocent victims and how hard the Ukrainian people are fighting back.
Generous people all over the world are opening up their homes and offering to volunteer to help in any way they can. We want to give our support to these families who are left with nothing and must rely on the kindness of others for the foreseeable future.
We chose the following three humanitarian organizations because of their platinum level ratings on Guidestar and their current work in Ukraine. Review each of these three and help us decide which organization to support by casting your vote before the end of the month. This poll will end on March 31st at 11:59 pm.
Summaries below include a link to their Guidestar profile which details the nonprofit's operations and transparency.
1) CARE
Why? Innocent children, women, and elderly Ukrainians will suffer the most as the Russian attacks continue. Right now safety is the number one concern as millions seek refuge in border countries. The Ukrainian Crisis Fund will provide immediate aid, food, water, hygiene kits, psychosocial support, and cash assistance to those in need.
Where? Global
What? CARE also known as Cooperative for Assistance and Relief Everywhere, Inc. was founded in 1945 as a humanitarian organization fighting global poverty. With seven decades of experience providing lifesaving assistance, they are able to get to work when a crisis hits and to aid with recovery after the emergency is over.
CARE's current efforts in Ukraine are:
Delivering assistance to those fleeing into border countries.
Developing a plan for the 100,000 institutionalized children unable to escape.
Prioritizing vulnerable groups such as unaccompanied children.
2) Save the Children Federation, Inc.
Why? Children have rights too! This organization was the first to boldly state this and fight for the right of every child to grow up healthy, educated, and safe. With the increasing hostile events in Ukraine, families are fleeing their homes to seek refuge in nearby countries. The risk of a child being separated from their family is greater now than ever. The refugee systems are not designed to handle and keep track of this many people at once. The risk of a child getting lost in the system is high.
Where? Global
What? Save the Children Federation, Inc. is a nonprofit humanitarian organization founded in 1919. They've been operating in Ukraine throughout the last 8 years of conflict.
Their teams ensure children have access to:
Education
Psychosocial support
Clean food and water
Winter kits
Hygiene kits
Cash for rent, medicine, and basic needs
3) American Red Cross
Why? The need for assistance never stops in a crisis zone. The American Red Cross has been helping in the conflict areas in Ukraine for the past 8 years. They've provided everything from first aid and psychosocial support to a cot with a warm blanket in a safe place to sleep. Even now, they continue to work tirelessly to provide aid in-country and in the surrounding areas while the fighting continues.
Where? Global
What? American Red Cross is a nonprofit humanitarian organization founded in 1881 providing emergency assistance, disaster relief, and disaster preparedness education. In Ukraine, teams are working around the clock to provide emergency care.
The Red Cross teams have:
Distributed food and hygiene products to families on the move.
First aid training for 12,000 people living in metro stations and bomb shelters
32 tons of food, blankets, medicine, medical supplies, trauma kits, and household items delivered
Evacuated people with disabilities
Nonprofit poll
After reviewing the list above, please take a moment to vote for which nonprofit you think will put funds to use in the best way.
(Have trouble using or seeing the poll above? Some reader tools or apps may not display it. View this page in a browser or use this link to our Reader Fund page which has a copy of the poll!)
Thank you for taking the time to vote!
One of our primary goals with TicTocLife is building a stream of giving within the FIRE community and that starts with knowledge.
Want to hear about the results? Signup for our free FIRE Insider newsletter! We send it out every few weeks and include the monthly poll results and donation winners. You can see an archive of the FIRE Insider and signup here!
What Does March 2022 Hold?
It's tax season! We will be busy sorting out our taxes and maximizing our tax-advantaged investments.
Chris' business taxes are due 3/15 (Chris update: phew, they're done!). We'd like to get started on our personal taxes which are going to be more complicated than expected this year!
Towards the end of the month, we're going to take a very short trip down to Florida (36 hours!) to surprise a friend on her birthday and soak in a little more sun and heat before the weather reverts and we start complaining about it. Ha!
Lastly, we're aiming to get our full review of our 2021 FIRE budget (catch our 2020 FIRE budget?). You'll see how well we stuck to our FIRE goals, where we messed up, and how we can improve.
Keep an eye out.
Until then, with more chaos in the world, let's see what we can do to help however we individually can.
At the same time, don't forget to take a moment to breathe and appreciate what we've got.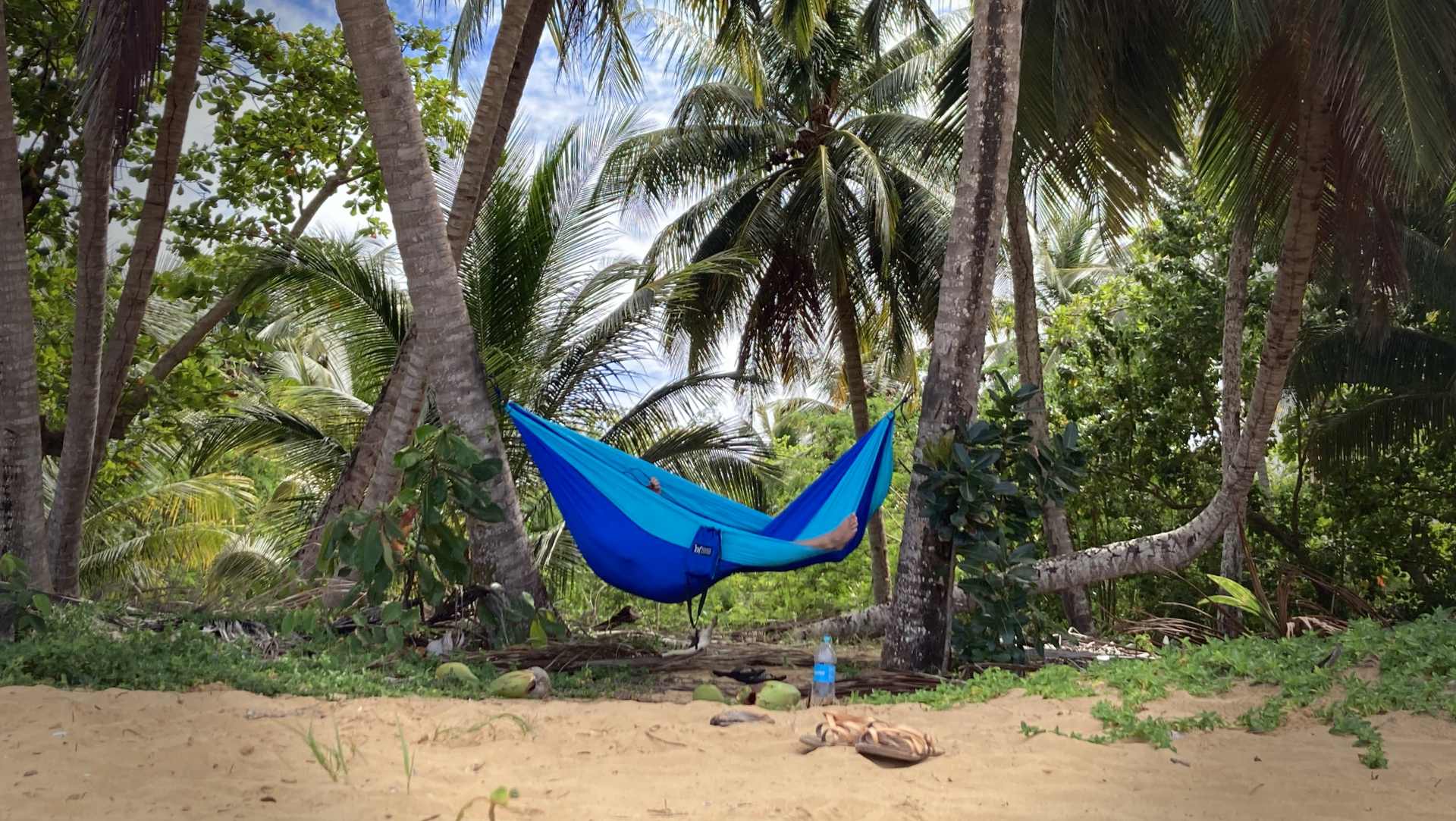 ---
Are you kicking off Spring in a special way?
How's March looking for you?
Let us know in the comments or on Twitter!