This summer has been full of traveling and volunteering, so we spent August at home. We got to rest and relax for a whole month before Chris jumped on a plane to Europe!
It was nice to have our net worth up $107K, yet the stock market fell once again. Our net worth dropped $97K—several times more than the cost of the Flying Scott Jenni learned to sail on this month!
We like to review our income, spending, and savings to help keep us on our FIRE track. And, we have a new round of our charity poll for your review. Let's get to it.
Budget Update
If you'd like a more detailed description of our typical monthly cash flow (like our jobs or housing situation), check out our previous budget updates.
In the Sankey diagram below, the income on the left matches our expenses to the right.
We'll run through the income and expense sources for the month and remark on any interesting items.
Income Summary
While a majority of our income came from Jenni's part-time work as a pharmacist, we found several opportunities to supplement our income.
Credits
Most of our credits came from grocery delivery promotions from Chase. Cardholders are eligible for statement credits with Gopuff ($10/month) and Instacart, including free Instacart+ membership (value depends on the card).
We also get 20% back at restaurants and free membership with Audible via our American Express cards.
We received $144 in statement credits.
Cashback
August gave us several opportunities to get $628 in various forms of cashback.
Some of these offers are traditional money and others are in the form of Swagbucks (SB) or American Express Membership Rewards (MR) with Rakuten.
Chris earned Swagbucks by completing these offers. Swagbucks are points that can be redeemed for gift cards. Once a month, we usually get a $25 Amazon or Visa gift card at a 12% discount.
Invested $5 at Robin Hood to get $30 in SB.
Invested $50 with SoFi to get $100 in SB.
Donated $43 to various charities to get $25 in SB.
We also transferred $2,500 to a new Laurel Road checking account to get a $300 signup bonus. This is a fantastic signup bonus that was easy to earn. You can find more info on Doctor of Credit about this promo.
Interested in Swagbucks? Here's our referral with a 300 SB bonus.
Lastly, we explain a money-maker deal with Rakuten in the grocery section below.
Expense Summary
From our $6,082 monthly budget, we saved $1,594 this month.
This gives us a savings rate of 26%!
After subtracting our credits and business expenses, we spent $4,338 on living expenses. We are at 127% of our FIRE budget from 2020.
If you're curious about what our typical annual budget looks like, check out the full 2020 FIRE budget review!
Let's break down some of the more exciting details.
Groceries
Along with our typical grocery runs to Kroger, we tried a few delivery services incentivized by discount promos. Let's see how we spent $497 on food and how much we saved.
Gopuff
Chase has a $10 statement credit and 5% back at Gopuff. Plus, Gopuff has its own referral program where you each get $10 off the next three orders. Lucky for us, we each have a handful of Chase cards.
From our nine Gopuff orders, our balance was $275 – $120 (referral credits) – $90 (statement credits) – $8 (addtional 5% back with Chase offers) = $57 for Gopuff including tax and tip!
We were blown away when our first order was delivered in 13 minutes!
Meal kit deliveries
We ended up making money on meal kit deliveries from Gobble and Freshly through Rakuten.
Spent $36 with Gobble to get $45 in AMEX MR via Rakuten
Spent $38 with Freshly and will get $60 in AMEX MR via Rakuten once points post
Rakuten's option to earn American Express Membership Rewards (MR) points instead of cash helps reduce our travel expenses!
Additionally, we received a $25 Chase statement credit by shopping with Instacart+ and $129 in rebates from Ibotta.
From our $497 grocery budget, we effectively saved $357!
Health and Fitness
Besides our health insurance premiums and prescription copays, we each had interesting health-related expenses to share.

Dentist
Chris cracked a part of one of his fillings. He went straight to the dentist before it got any worse. Not long after, he had his biannual cleaning and got the extra fluoride treatment to keep his teeth extra healthy.
Between the filling and the fluoride, Chris spent $122 at the dentist.
Gym
Jenni bought a 30-day trial at a rowing gym at the end of July. She discovered rowing as a low-impact, high-intensity cardio exercise that might become her replacement for running one day.
However, a typical 50-minute rowing class is $27! To get the most out of the trial, she went to class 15 times. This brought the cost to $2/class!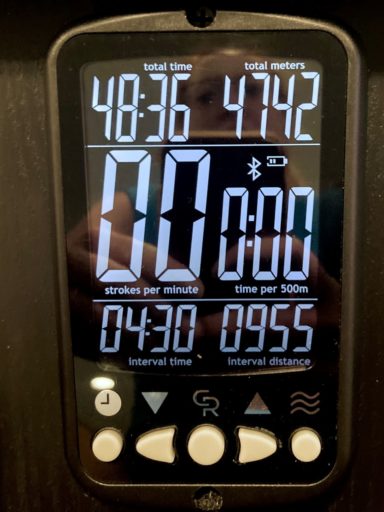 Jenni is also a member of a rock-climbing gym ($60/month) which has rowing machines. She's excited she can continue her new love of rowing in addition to climbing.
Expense Conclusion
The rest of our expenses fall in line with our typical monthly budget. A few of these we thought needed further explanation.
Mobile Phone
We each use SIM cards on different mobile virtual network operators (MVNO) for cell service. Chris is trying out Twigby's for $10 a month with unlimited talk/text plus 4GB of data on Verizon for the next 3 months.
Auto Insurance
We have a 2011 Prius and an antique 1990 Nissan 300ZX. Our combined auto insurance bill was $496 for six months of coverage.
Tuition
Jenni took a $200 learn-to-sail course to sail with her father. After two days of training aboard a Flying Scott sailboat, she's gained the confidence to be the captain of her Dad's Hobie Cat!
Shopping
Chris caught some sales and got Columbia hiking boots for $35 and a Lands' End hat for just $3 for his Northwest coastal adventures this Fall.
Credit Card Annual Fee
Jenni received a retention bonus of 20,000 MR points to keep her AMEX Platinum card once she spends $3,000 in the next 3 months. From the $695 annual fee, she applied $295 to air travel, $200 to fast food via UberEats, and $200 to hotel expenses to reflect the purpose of the card.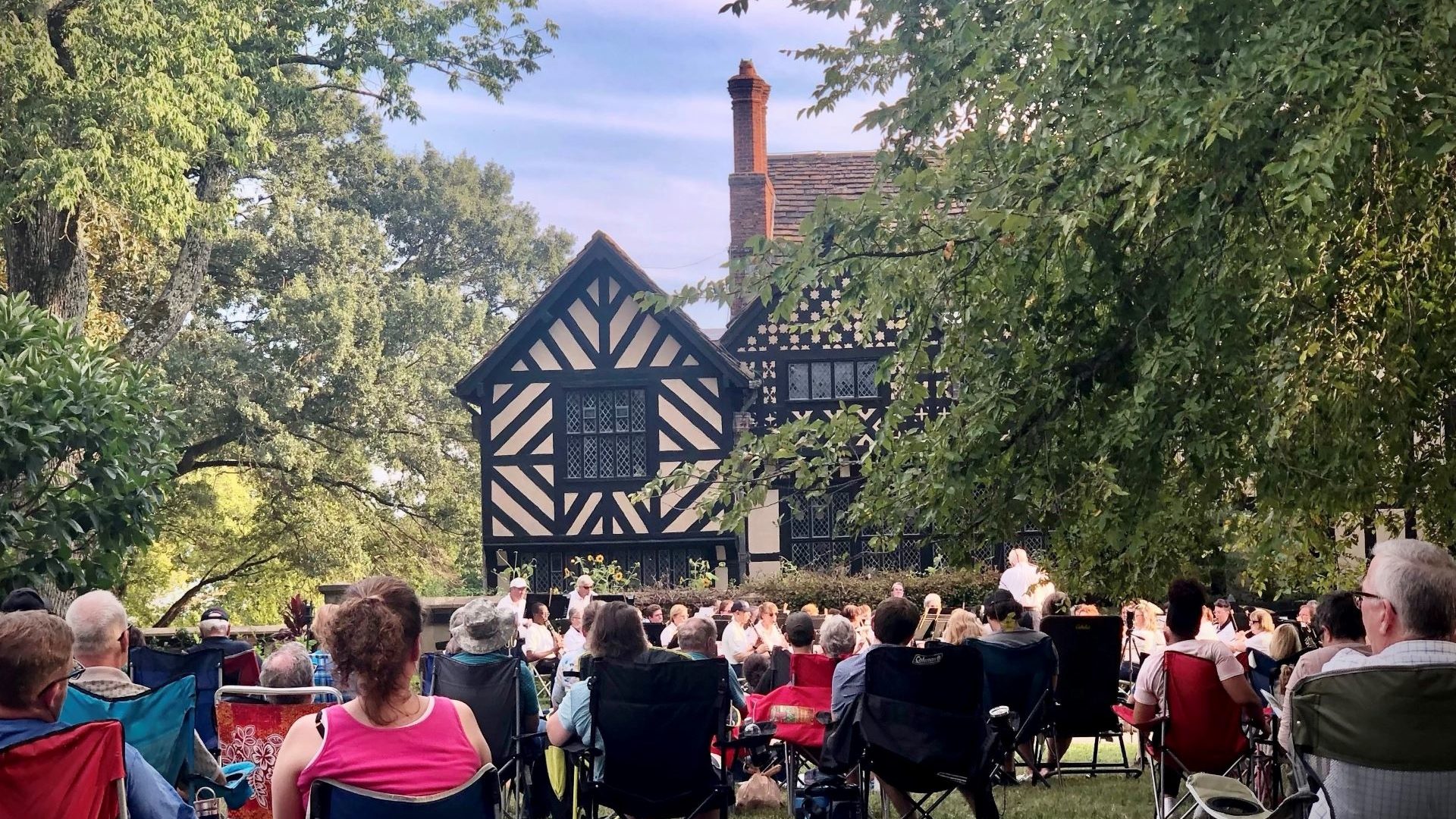 How Much We Work
We like to keep track of how much time we spend doing work that is paid.
Let's add this month to the list…
| Month | Chris (Hours Worked) | Jenni (Hours Worked) |
| --- | --- | --- |
| May 2020 | 41 | 108 |
| Jun 2020 | 38 | 96 |
| Jul 2020 | 36 | 120 |
| Aug 2020 | 39 | 48 |
| Sep 2020 | 27 | 76 |
| Oct 2020 | 26 | 104 |
| Nov 2020 | 27 | 57 |
| Dec 2020 | 28 | 57 |
| Jan 2021 | 25 | 102 |
| Feb 2021 | 24 | 104 |
| Mar 2021 | 24 | 106 |
| Apr 2021 | 23 | 85 |
| May 2021 | 17 | 29.75 |
| Jun 2021 | 19 | 66 |
| Jul 2021 | 21 | 30.25 |
| Aug 2021 | 23 | 16.5 |
| Sep 2021 | 26 | 28 |
| Oct 2021 | 22 | 49 |
| Nov 2021 | 21 | 51 |
| Dec 2021 | 64 | 27 |
| Jan 2022 | 32 | 80 |
| Feb 2022 | 29 | 63 |
| Mar 2022 | 14 | 70 |
| Apr 2022 | 15 | 21 |
| May 2022 | 14 | 36 |
| Jun 2022 | 6 | 12 |
| Jul 2022 | 13 | 45.5 |
| Aug 2022 | 15 | 96 |
This was the most Jenni's worked all year! As an as-needed pharmacist, she tends to get pulled in during popular vacation months.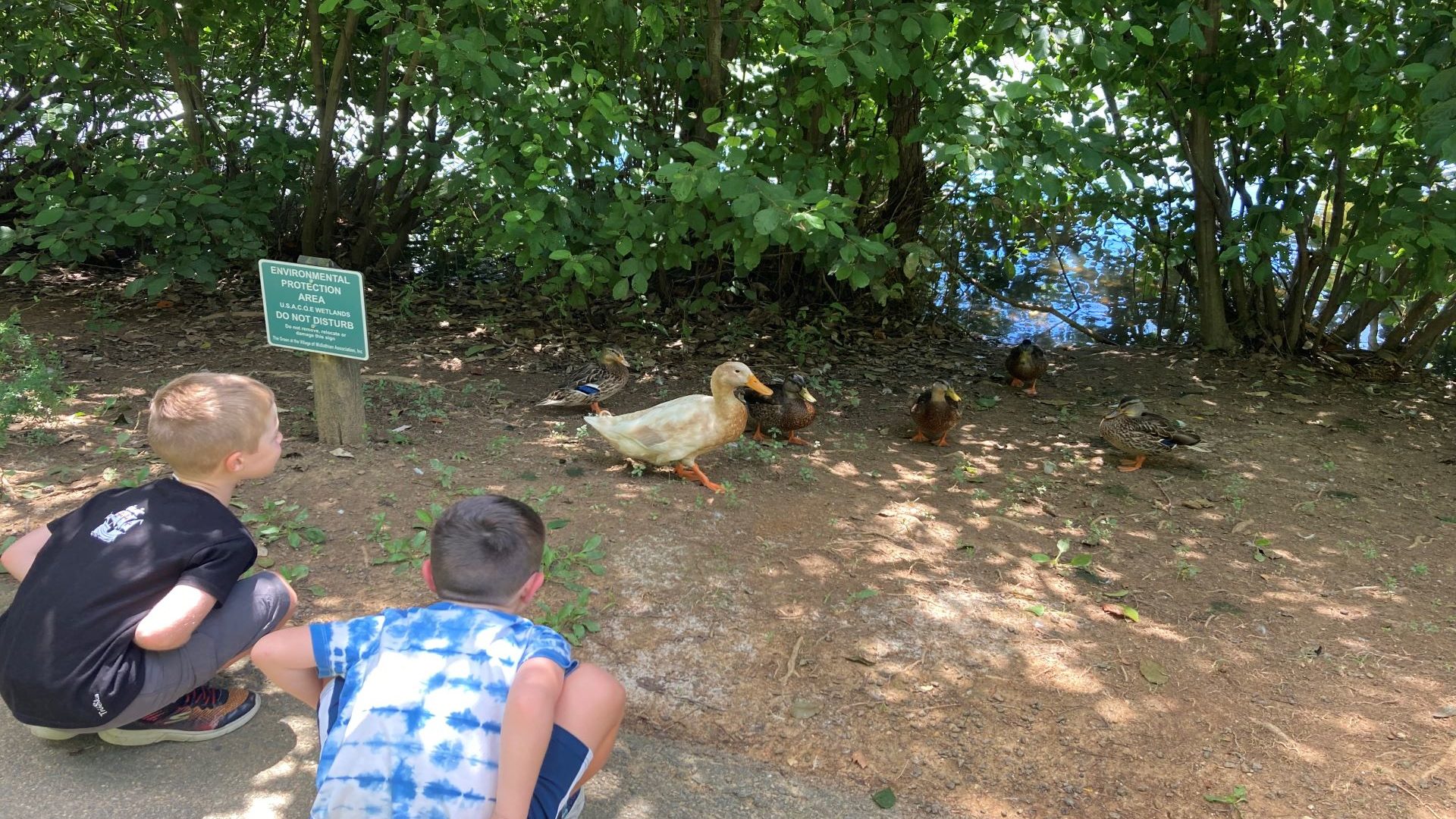 Net Worth Update
Net worth is not our primary measurement and can understand it can be discouraging if you're working yourself out of debt. We also understand it's difficult to be transparent with our readers without divulging this information so we continue to do so.
Account breakdown
The market keeps chugging along and so do our investments. From a high level, our assets and liabilities are shown in the data table below as of August 31, 2022.
| Description | Value (USD, $) |
| --- | --- |
| 401(k) | 653,635 |
| Brokerage | 752,587 |
| Roth IRA | 133,327 |
| Traditional IRA | 6,424 |
| HSA | 45,692 |
| Real Estate | 383,600 |
| Mortgage | (145,594) |
| Miscellaneous Assets | 29,642 |
| Checking & Savings | 19,039 |
| Net Worth | 1,878,352 |
Miscellaneous assets include specific investments we've made in physical assets (think collectibles) and treasury bonds
Amounts do not reflect the value of the businesses Chris owns or their assets, which should appear as income to us over future years
Jenni's Prius is not included
The S&P 500 continues the rollercoaster, dropping over 4.2%. We did even worse, with a loss of just over 5%.
Our net worth dropped by $97K!
Net Worth History
Previous Donation Winner
Last month, we highlighted charities focused on disaster relief and the need for policy change regarding climate change.
The winner of last month's vote, Center for Disaster Philanthropy, serves as a permanent resource for philanthropy for disasters. Donors can rely on CDP to ensure their donation can have the most impact on the affected communities.
Congrats!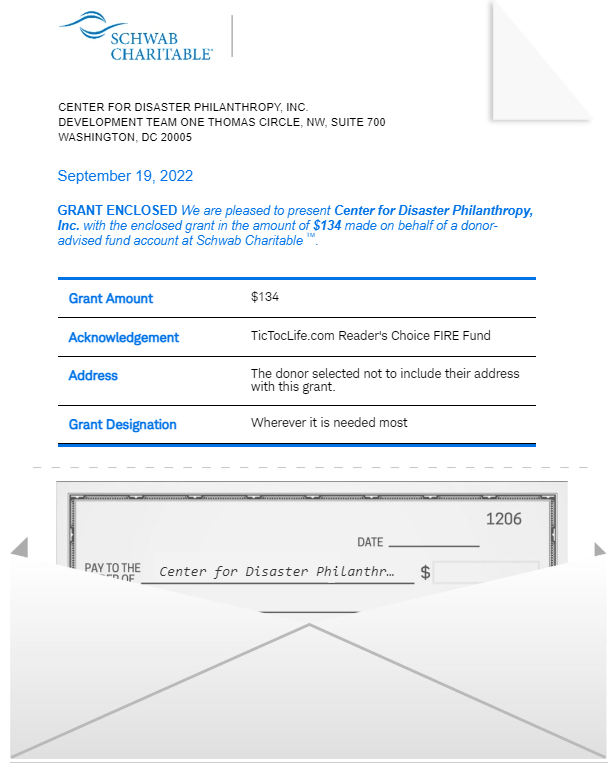 Our Reader's Fund seeks to leverage the principles of FIRE to build a lifetime of giving.
Thank you for your participation in our polls over the last 25 months. We've given over $3,000 to deserving charities with your help in deciding which organizations to donate to.
Polls are now open for our next round of candidates: Cancer Prevention Charities.
Charity Round-Up
Unfortunately, the C-word has come up a lot lately. Several friends, young and old, are currently battling various types of cancer. We took that as a queue to find charities providing help to the millions of people fighting cancer. Each of these organizations has a high-level rating on Guidestar, meaning each dollar donated will go further for their causes.
Review each of these three and help us decide which organization to support further by casting your vote. This poll will end on October 14th at 11:59 pm.
Summaries below include a link to their Guidestar profile which details the nonprofit's operations and transparency.
1) Breastcancer.org
Why? A close family friend watches as her mother struggles to battle breast cancer. Given her elevated risk factors, she made the choice to have a full mastectomy to prevent breast cancer herself. Cancer is complicated. With so much information available, it can be hard to make tough decisions.
Where? Canada, Mexico, Spain, The United Kingdom, and The United States.
Our Notes: Breastcaner.org is one of the most patient-friendly resources we've found. This organization finds the most applicable and accurate information, then puts it on an easy-to-navigate website. The user can navigate the vast amount of information depending on their needs and can feel confident that it's reliable, complete, and up-to-date medical information. With their online community, patients and caregivers can feel supported and know they are not alone.
2) Colorectal Cancer Alliance
Why? No one wants to admit they are at the age to get a colonoscopy (it's 45 by the way) but it can be the thing that saves your life! Even if you're not of age, colon cancer can still get you. This is top of mind while a good friend is on her second round of chemo treatments after months of remission at just 40 years old.
Where? The United States.
Our Notes: Colorectal Cancer Alliance has a sense of humor when it comes to finding a cure for colorectal cancers. You may recently have seen this non-profit organization with its Lead from Behind campaign attempting to make colon cancer famous through the butts of Rob McElhenney and Ryan Reynolds!
They want everyone to know that it is preventable cancer through each of their pun-filled programs.
Lead from Behind
Undy Run/Walk
Tollfree Helpline
Blue Note Fund
Buddy Program
3) Let's Win! Pancreatic Cancer
Why? Pancreatic cancer is so hard to catch in its early stages. That's why there is such a sense of urgency for treatment once a diagnosis is made. A neighbor just received unfortunate news of stage 4 pancreatic cancer and is quickly working through all of the tough decisions ahead.
Where? The United States.
Our Notes: A patient, frustrated with the lack of information, created Let's Win! Pancreatic Cancer is a comprehensive online portal for the most recent pancreatic cancer treatments. This organization helps inform patients, caregivers, scientists, and doctors of the latest potential treatments and promising clinical trials for pancreatic cancer through its online information platform.
Nonprofit poll
After reviewing the list above, please take a moment to vote for which nonprofit you think will put funds to use in the best way.
(Have trouble using or seeing the poll above? Some reader tools or apps may not display it. View this page in a browser or use this link to our Reader Fund page which has a copy of the poll!)
Thank you for taking the time to vote!
One of our primary goals with TicTocLife is building a stream of giving within the FIRE community and that starts with knowledge.
Want to hear about the results? Signup for our free FIRE Insider newsletter! We send it out every few weeks and include the monthly poll results and donation winners. You can see an archive of the FIRE Insider and signup here!
What's Next
The next few weeks will go by quickly as we countdown to a week-long visit from our best friend right before we leave for a two-week trip to Puerto Vallarta, Mexico!
We always have our FIRE hats on when we plan for trips. We are constantly looking for ways to get the most out of our spending and the most redemption from our points. This all can take a lot of time, which is quickly running out.
It's time to wrap up our research and start booking some accommodations ASAP!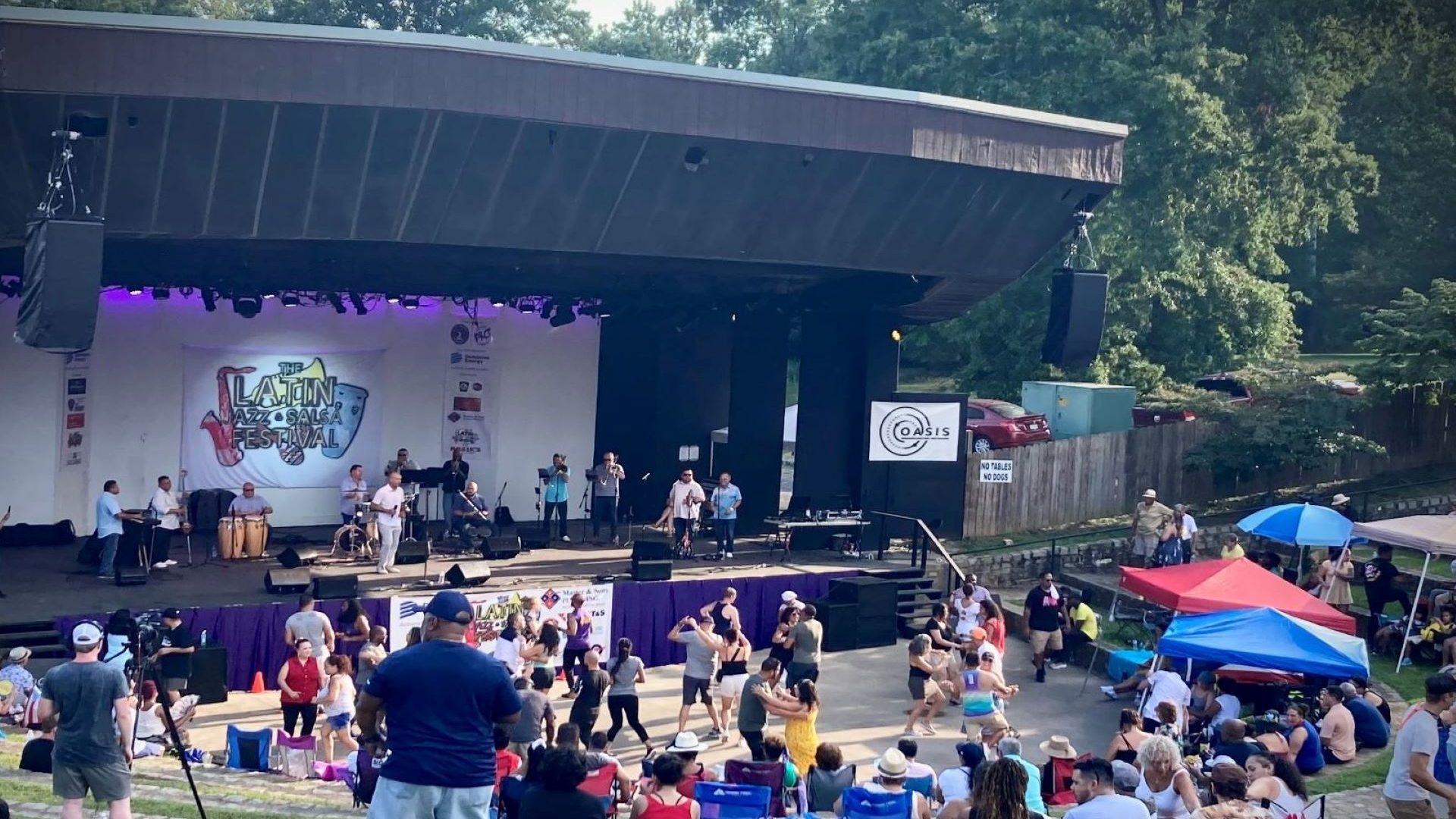 ---
What are your tricks to save on travel?
Let us know in the comments or on Twitter!