Finally, an actual [mostly] quiet month for us on the finance front! February turned into resolving our ongoing dental issues, protecting ourselves with new insurance, and planning for a major period of spring travel!
…And then, suddenly, we were both ill!
This month, we're donating to one of three nonprofits. Check out our review of them and vote in the poll below!
We like to review our income, spending, and savings to help keep us on our FIRE track. Read on for our tips, monthly update, and charity rundown.
Budget Update
If you'd like a more detailed description of our typical monthly cash flow (like our jobs or housing situation), check out our previous budget updates.
In the Sankey diagram below, the income on the left matches our expenses on the right.
We'll run through the income and expense sources for the month and remark on any interesting items.
Income Summary
Jenni's pharmacy work saw a huge increase over the course of February. She works PRN, meaning, when folks are out for vacation or illness, Jenni tends to fill-in. There was a lot of that over the last month compared to normal. We also found several opportunities to supplement our income. Below are some of the more interesting categories this month.
Credits
Chase cardholders are eligible for statement credits with Gopuff ($10/month). Between the two of us, we got back about $100 from Gopuff credits. That's pretty great considering most of our Chase cards have no annual fee.
We received a pretty wide range of miscellaneous statement credits from AMEX, Citi, Chase, and others including:
$10 Restaurant Credit (Chase, 2x $5 off)
$10 Dining Credit (AMEX, Grubhub)
Jenni also earned a credit for free membership with Audible and Walmart+ (through statement credits) via her American Express card.
We received $153 in statement credits.
Consulting
Chris' lowered consulting rate continues. He doesn't foresee this changing until the business's assets are exhausted some years in the future.
Consulting earned $462.
Cashback
Our Laurel Road no-fee checking accounts continue to earn a $20 monthly bonus for making direct deposits of at least $2,500/month. Additionally, Chris received about $21 in cash back from a gift card deal with Fluz, a neat new social discounting app.
We earned $61 in cash back.
Expense Summary
From our $7,325 monthly budget, we saved and invested about $4,033.
This gives us a savings rate of about 55%!
After subtracting our credits, savings, and business expenses, we spent $3,132 on living expenses.
We are at 73% of our FIRE budget from 2021 ($4,281/month).
Let's break down some of the more exciting details.
Health & Fitness
We've both had multiple dental issues over the last few months. Because of this, we've now both changed our dental insurance to a higher level of coverage. Let's talk a little about our recent dental and healthcare experiences.
Health Insurance
Chris's new Anthem dental insurance is about $48/month. That's a small part of our overall health insurance cost this month, but it should be an ongoing expense now. In addition, Chris's annual bill for his previous dental insurance came due—about $252. He'll cancel that in March and received a prorated refund.
In addition, Chris again swapped his ACA/marketplace health insurance coverage to a different plan. With his falling income, he's switched to a Silver level plan with some better coverage but that no longer qualifies for an HSA. While we are still investing and saving money, it's become less possible and the opportunity to invest with an HSA less valuable. The higher coverage level is more valuable to him with his new Silver plan. His monthly premium should be quite low—we'll have a followup on this in the coming months.
Jenni, similarly, swapped her dental insurance from a mostly preventative plan to one that offered some care coverage. She discovered an abnormality in her jaw that will require a biopsy in March. A higher level of care could be needed, hence the upgrade.
Dentist
Chris' followup dental appointment from last month's massive expense thankfully only cost about $63. He's not out of the woods yet, though. We'll have more in March.
Eventually, he'll reimburse this expense from his HSA.
Other
We signed up for a local 10K race, one of our favorites at a cost of about $97. It's expensive to participate in such events! Even worse…it turns out we won't even be in the US for the race. C'est la vie..
Late spring will begin another big travel season for us. Anticipating being away, Jenni picked up a three month supply of her medications.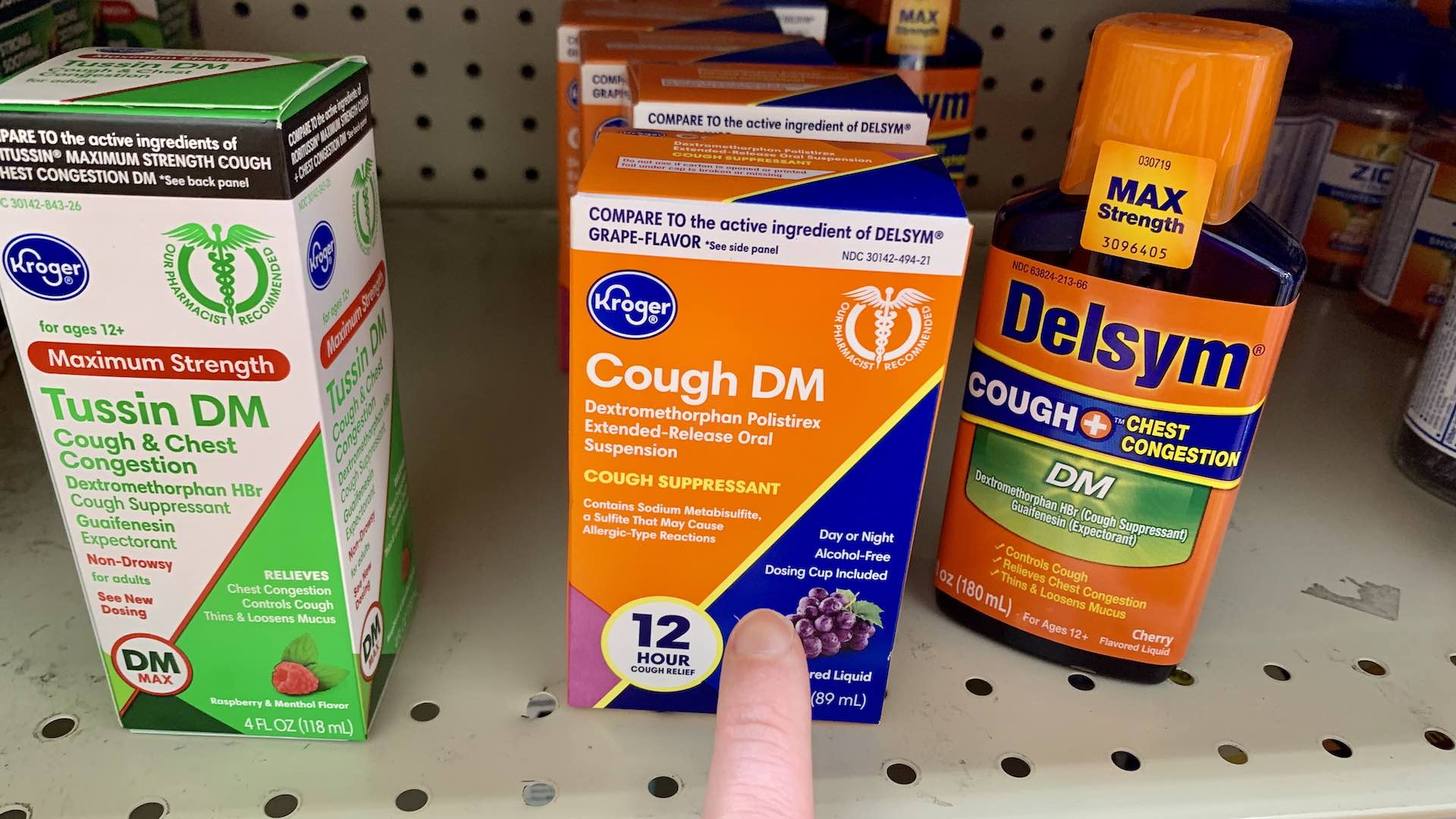 The two of us each had a solid two weeks of February where we were both quite ill with a rough cough and sneezes. While it wasn't the C-word, it did seem to be a very difficult illness, the other C-word—a cold. We picked up a few additional medications to combat it, too.
We spent $684 on health & fitness this month.
Expense Conclusion
While that covers the big stuff, we still had a few random things small purchases to mention that might of interest.
Alcohol & Bars
You might've noticed we spent about $45 this month on drinks. That's not really out of line from our average over the years, but there is something special about it! We'd ordered a case of wine from a special deal online that combined an American Express offer credit and a cashback offer from TopCashback. We anticipated a cost of about $2/bottle. Unfortunately, TopCashback denied our claim and after the AMEX offer, we were out of pocket about $4/bottle instead. You win some, you lose some.
Amusement
In a rare moment of financial weakness, Chris gambled. During a Super Bowl party we attended, a good friend of Chris's convinced him to participate in a betting pool at their place. Not knowing much of anything about football team stats, Chris lost his bet and was out $5. Call it a donation to the party!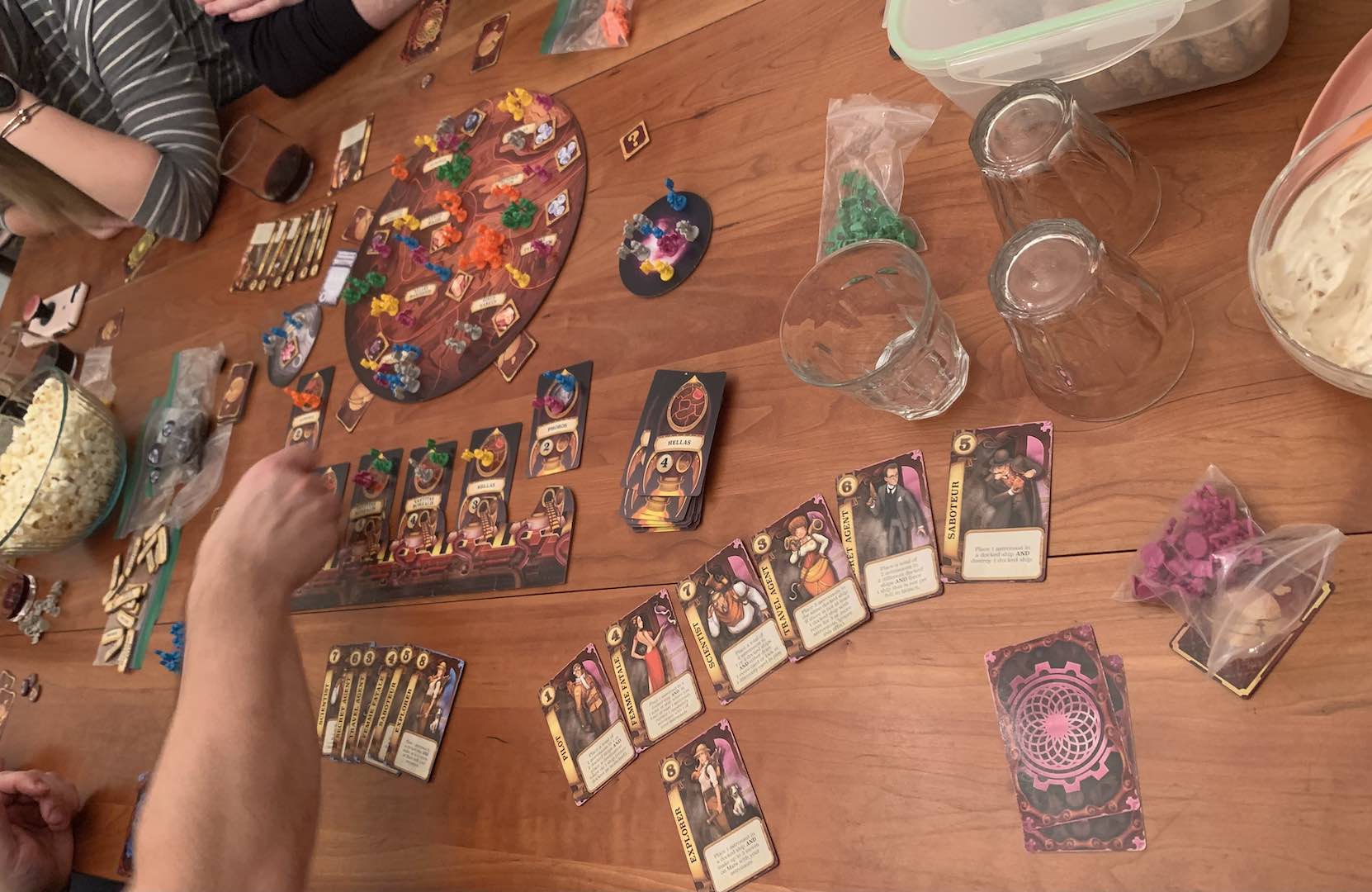 Electronics & Software
You might recall a few months ago we went through a big tech upgrade round. Watches, phones, tablets, and more. Well, we took one risk too many on one of the used purchases apparently. Jenni's Apple Watch Series 4 failed to charge after a few months. Apple confirmed the diagnosis of a bad charging circuit within the watch. We opted out of the >$300 repair and instead replaced it with a used—we'll never learn!—Series 5 for about $101. It's working great so far!
How Much We Work
We like to keep track of how much time we spend doing work that is paid.
Let's add this month to the list…
| Month | Chris (Hours Worked) | Jenni (Hours Worked) |
| --- | --- | --- |
| May 2020 | 41 | 108 |
| Jun 2020 | 38 | 96 |
| Jul 2020 | 36 | 120 |
| Aug 2020 | 39 | 48 |
| Sep 2020 | 27 | 76 |
| Oct 2020 | 26 | 104 |
| Nov 2020 | 27 | 57 |
| Dec 2020 | 28 | 57 |
| Jan 2021 | 25 | 102 |
| Feb 2021 | 24 | 104 |
| Mar 2021 | 24 | 106 |
| Apr 2021 | 23 | 85 |
| May 2021 | 17 | 29.75 |
| Jun 2021 | 19 | 66 |
| Jul 2021 | 21 | 30.25 |
| Aug 2021 | 23 | 16.5 |
| Sep 2021 | 26 | 28 |
| Oct 2021 | 22 | 49 |
| Nov 2021 | 21 | 51 |
| Dec 2021 | 64 | 27 |
| Jan 2022 | 32 | 80 |
| Feb 2022 | 29 | 63 |
| Mar 2022 | 14 | 70 |
| Apr 2022 | 15 | 21 |
| May 2022 | 14 | 36 |
| Jun 2022 | 6 | 12 |
| Jul 2022 | 13 | 45.5 |
| Aug 2022 | 15 | 96 |
| Sep 2022 | 12 | 54 |
| Oct 2022 | 14 | 34.5 |
| Nov 2022 | 12 | 72 |
| Dec 2022 | 11 | 16.5 |
| Jan 2023 | 10 | 88 |
| Feb 2023 | 11 | 81.5 |
Jenni's workload jumped as she covered people on vacation and out sick at her pharmacy.
Net Worth Update
Net worth is not our primary measurement and can understand it can be discouraging if you're working yourself out of debt. We also understand it's difficult to be transparent with our readers without divulging this information so we continue to do so.
Account breakdown
The market keeps chugging along and so do our investments. From a high level, our assets and liabilities are shown in the data table below as of February 28, 2023.
| Description | Value (USD, $) |
| --- | --- |
| 401(k) | 697,659 |
| Brokerage | 690,655 |
| Roth IRA | 135,371 |
| Traditional IRA | 9,677 |
| HSA | 46,940 |
| Real Estate | 374,000 |
| Mortgage | (143,192) |
| Miscellaneous Assets | 56,642 |
| Checking & Savings | 14,904 |
| Net Worth | 1,882,656 |
Miscellaneous assets include specific investments we've made in physical assets (think collectibles) and treasury bonds
Amounts do not reflect the value of the businesses Chris owns or their assets, which should appear as income to us over future years
Jenni's Prius is not included
The S&P 500 was down about 2.6% for the month.
We fared a little worse with a loss of about 3.6%.
Overall, our net worth dropped about $71K!
Net Worth History
Previous Donation Winner
Last month a devastating earthquake hit southern Turkey and Syria collapsing major buildings, hospitals, and homes in the middle of winter. Charities from all around the world poured in to offer emergency aid and relief supplies.
You all decided that this month's charity poll winner, with four votes, will go to Convoy of Hope. Since day one, they have been providing recovery efforts to the earthquake victims in Turkey and Syria. They continue to provide on going updates with their progress on their social media sites.
Our Reader's Fund seeks to leverage the principles of FIRE to build a lifetime of giving.
Thank you for your participation in our polls over the last 31 months. We've given over $3,000 to deserving charities with your help in deciding which organizations to donate to.
Polls are now open for our next round of candidates: Women's Rights charities.
Charity Round-Up
Around the world, the contributions that women have made to history, culture, and society are celebrated during the month of March. Women's History Month is a time to honor women and provide the continued support they need in today's society.
We chose three organizations whose primary focus is on women in various ways. Their excellent charity ratings help ensure our donation will have the greatest impact. Review each one and help us decide which organization to support by casting your vote.
Summaries below include the impact metrics and a link to their Guidestar profile which details the nonprofit's operations and transparency.
1) Partnership Against Domestic Violence
Why? This organization started as an all-volunteer agency in 1975 providing support to battered women and children in metro Atlanta, Georgia. Its operation has grown to incorporate community outreach, prevention education programs as well as supportive housing for those in need.
Where? Georgia
What? The Partnership Against Domestic Violence is a nonprofit with a mission to end the crime of intimate partner violence and empower its survivors. It is one of the largest nonprofit domestic violence organizations in Georgia. The focus is to promote healthy dating relationships in teens to prevent future violence and offer safety and shelter for battered women and children. They provide several programs to create an effective and coordinated community response to partner violence and support those in need.
2) YWCA of Central Virgina
Why? This organization wants to eliminate racism, empower women, promote peace, justice, freedom, and dignity for all. YWCA has been at the forefront of social change for over 160 years.
Where? Virginia
What? The YWCA of Central Virginia is one of the oldest organizations for women. The national branch was founded by a dedicated group of women in 1850 and the central Virginia branch in 1912. Their efforts range from voting rights to civil rights, affordable housing to equal pay along with violence prevention to health care reform. They serve the women, children, and families of Central Virginia through outreach and educational programs.
3) Global Rights for Women
Why? This organization is addressing the root cause of violence against women and girls. They work with women's organizations and government agencies to eliminate violence against women, enforce the existing laws protecting women, and fight to create laws in countries where domestic and sexual violence isn't a crime.
Where? United States, Europe, and Asia
Our Notes: Global Rights for Women was founded in 2014 by a female acclaimed human rights attorney who saw the need for an organization dedicated exclusively to the human rights of women. Especially in their need to be free from violence. Their work has impacted more than 65 million women by improving laws and policies.
Nonprofit poll
After reviewing the list above, please take a moment to vote for which nonprofit you think will put funds to use in the best way.
(Have trouble using or seeing the poll above? Some reader tools or apps may not display it. View this page in a browser or use this link to our Reader Fund page which has a copy of the poll!)
Thank you for taking the time to vote!
One of our primary goals with TicTocLife is building a stream of giving within the FIRE community and that starts with knowledge.
Want to hear about the results? Signup for our free FIRE Insider newsletter! We send it out every few weeks and include the monthly poll results and donation winners. You can see an archive of the FIRE Insider and signup here!
What's Next
Last month, we hoped to have both our annual FIRE budget roundup for 2022 and a dental insurance focused post published.
Well, neither happened.
Instead, we spent the month resolving those ongoing dental issues—which grew to coincidentally include Jenni—and planning for the spring travel season.
We'll say it again: keep an eye out for our 2022 annual FIRE budget before the end of the month. Chris also hopes to have a post on his dental insurance changes that saved him over $1,500 soon, too!
And, expect some insight into a full six weeks of travel abroad!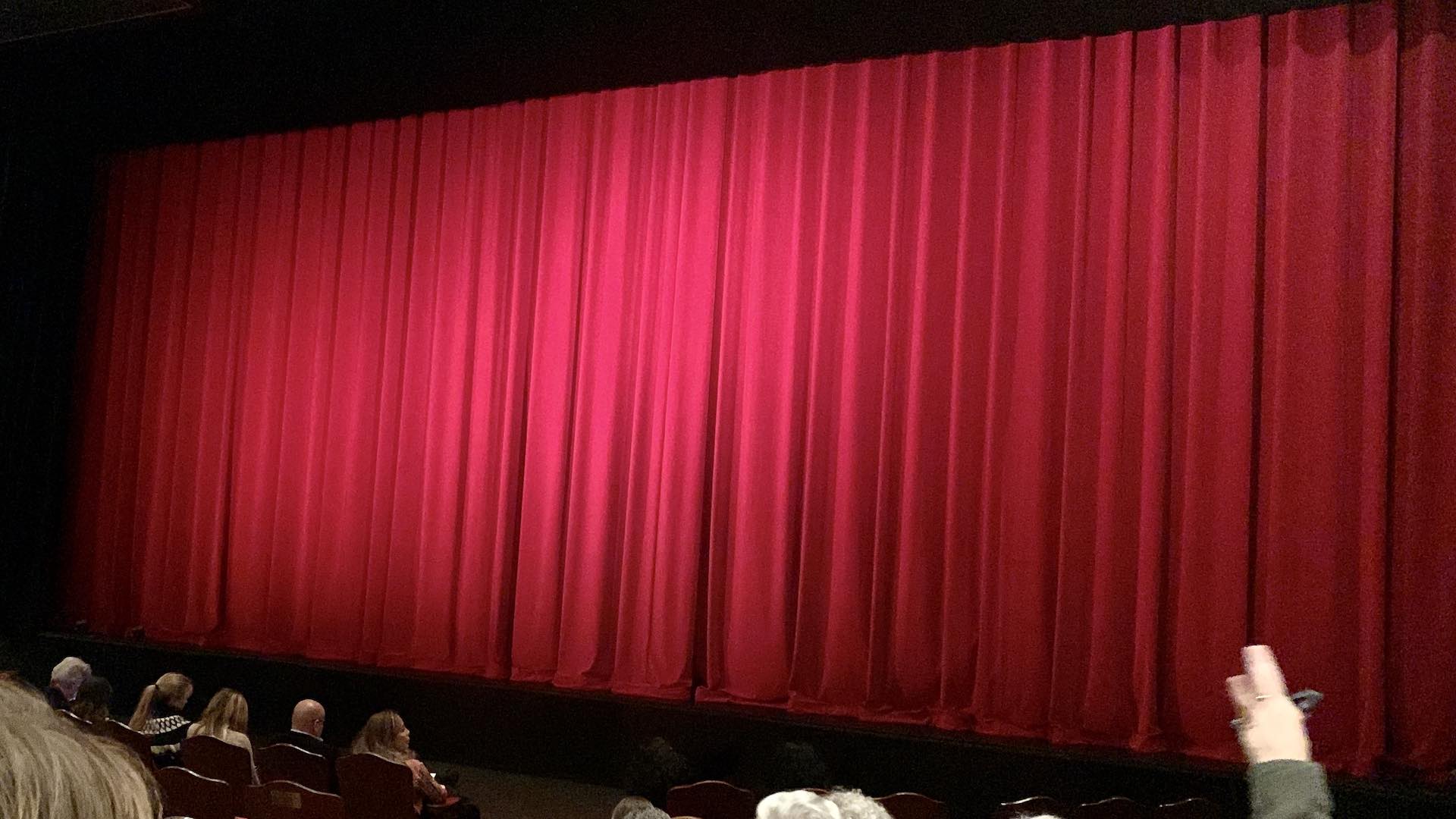 ---
How's the spring travel season looking for you, where are you headed?
Let us know in the comments or on Twitter!