The sleepy, quiet month of January is in the books and our budget really apprec—wait, what?! Nearly $2,000 in dental expenses?!
Unexpected expenses like that can really cause havoc in the early retired lifestyle! Check out our Health & Fitness section below that discusses how we dealt with the surprise expense.
This month, we're donating to one of three nonprofits working in disaster relief in Turkey and Syria. Check out our review of them and vote in the poll below!
We like to review our income, spending, and savings to help keep us on our FIRE track. Read on for our tips, monthly update, and charity rundown.
Budget Update
If you'd like a more detailed description of our typical monthly cash flow (like our jobs or housing situation), check out our previous budget updates.
In the Sankey diagram below, the income on the left matches our expenses on the right.
We'll run through the income and expense sources for the month and remark on any interesting items.
Income Summary
While a majority of our income came from Jenni's part-time work as a pharmacist, we found several opportunities to supplement our income. Below are some of the more interesting categories this month.
Dividends
Chris still owns some shares of Seagate ($STX) which provide the occasional dividend. This was automatically reinvested.
We earned $230 in total distributions.
Credits
Chase cardholders are eligible for statement credits with Gopuff ($10/month). Between the two of us, we got back about $100 from Gopuff credits. That's pretty great considering most of our Chase cards have no annual fee.
Chris' AMEX Gold earned him $10 back from Grubhub which he uses on a local bakery for fresh loaves.
We received a pretty wide range of miscellaneous statement credits from AMEX, Citi, Chase, and others including:
$5 Grocery Credit (Chase, $5 off)
$15 Instacart Credit (Chase, $15 off $15+ quarterly)
Jenni also earned a credit for free membership with Audible and Walmart+ (through statement credits) via her American Express card.
We received $158 in statement credits.
Consulting
Normally, Chris has been earning around $1000/month from his ongoing consulting business. In reality, this is slowly drawing down assets and funds within the business. His monthly salary has been reduced to under $500.
Consulting earned $462.
Local Sales
Chris sold a Corsair gaming keyboard which he originally purchased with a DELL promo and credit to get it for free.
We earned $140 from local sales.
Cashback
Our Laurel Road no-fee checking accounts continue to earn a $20 monthly bonus for making direct deposits of at least $2,500/month. Additionally, Chris received a small settlement check from Equifax for that well-known data breach a few years back.
We earned $59 in cash back.
Expense Summary
From our $6,233 monthly budget, we saved and invested about $1,003.
This gives us a savings rate of about 16%.
After subtracting our credits, savings, and business expenses, we spent $5,056 on living expenses.
We are at 118% of our FIRE budget from 2021 ($4,281/month).
Let's break down some of the more exciting details.
Health & Fitness
As noted last month, Chris picked up a higher level of dental insurance as he was anticipating a significant procedure. Let's talk about both of those elements.
Health Insurance
Chris's new Anthem dental insurance is about $48/month. That's in addition to his prepaid Humana dental insurance which is about $21/month (which he intends to cancel next month). The higher level of coverage offered helped alleviate his dental care costs (detailed below).
In addition, Chris swapped his marketplace/ACA health insurance from Anthem to Aetna. The better coverage levels at a slightly lower cost while maintaining his preferred network convinced him to switch. That said, switching requires prepaying a month so both payments ($120 and $81) hit this month.
Dentist
Chris will have a more detailed post about his dental insurance strategy soon, but we'll summarize here. He ended up needing three root canal retreatments at once. The estimate with his original Humana insurance came in at just below $3,600. By switching to a higher level Anthem plan with no waiting period, he was able to get a lower in-network rate from the endodontist and partial coverage. That reduced the total out of pocket to $1,930—which is still crazy expensive!
Eventually, he'll reimburse this expense from his HSA.
Other
In addition to Chris's troubles, Jenni visited her orthopedic doctor for an injection to help alleviate an issue ($479). She continues to maintain her rock climbing gym membership ($60), too. Jenni intends to make some health insurance changes in the near future, as well.
We spent $2,844 on health & fitness this month.
Expense Conclusion
While that covers the big stuff, we still had a few random things small purchases to mention that might of interest.
Mobile Phone
It's amazing how much MNVOs and competition in the mobile phone space has changed things in the US over the last several years. I still remember the days of AT&T or Verizon for around $70/month per phone. Jenni jumped over to MintSIM with their promo offer for the next 6 months. It's buy 3 months, get 3 months free. She's paying about $9/month.
Electronics & Software
Chris replaced an SSD in his computer with a larger unit. After a $20 coupon earned during Christmas at Best Buy, he paid just $23.07 for the 512GB unit by Corsair.
Other
Something that snuck into our expenses last month under Gifts without mention was a surprise for Jenni! Leesburg, Virginia—a few hours drive from our home—happen to be hosting one of the few official "Harry Potter: A Forbidden Forest Experience" events in the United States.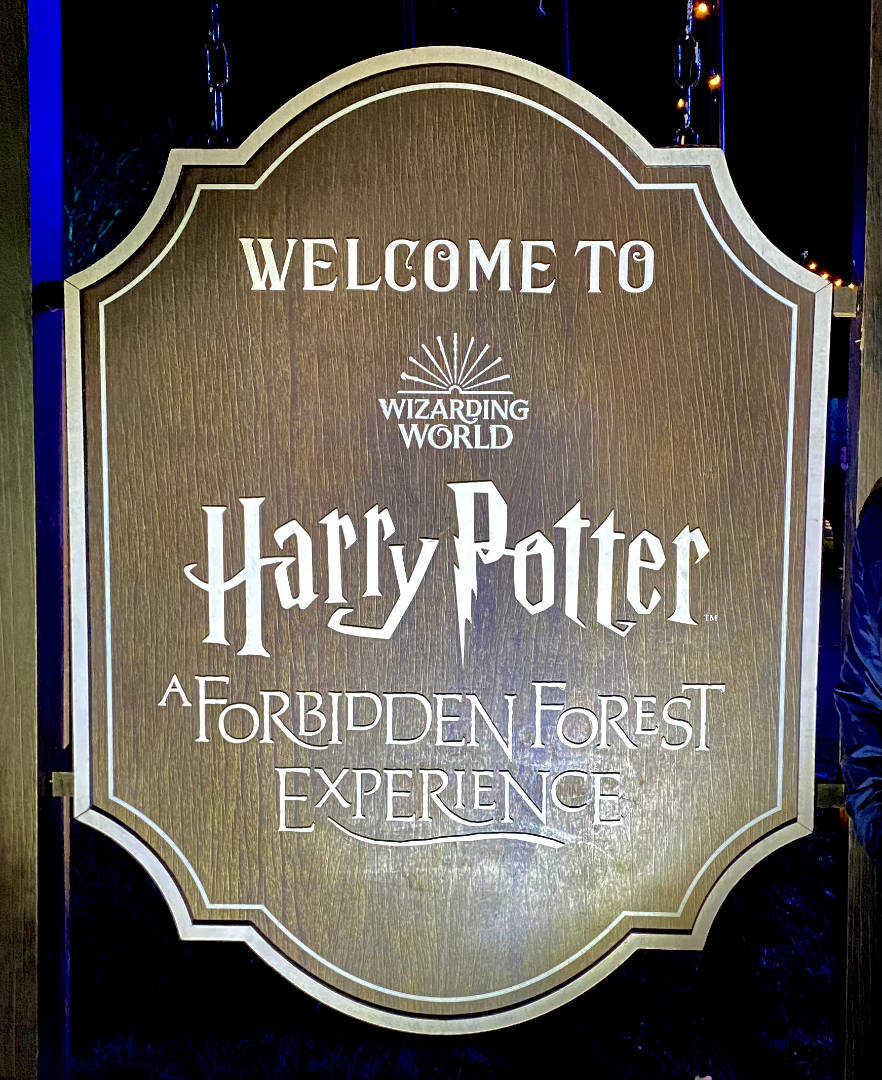 We're both fans, especially Jenni, and so we spent a day in Northern Virginia enjoying the event and seeing friends.
Jenni was thoroughly surprised and loved it! FIRE doesn't have to mean skipping out on these sorts of meaningful experiences, even when they're somewhat expensive! Instead of physical gifts, this was our big gift.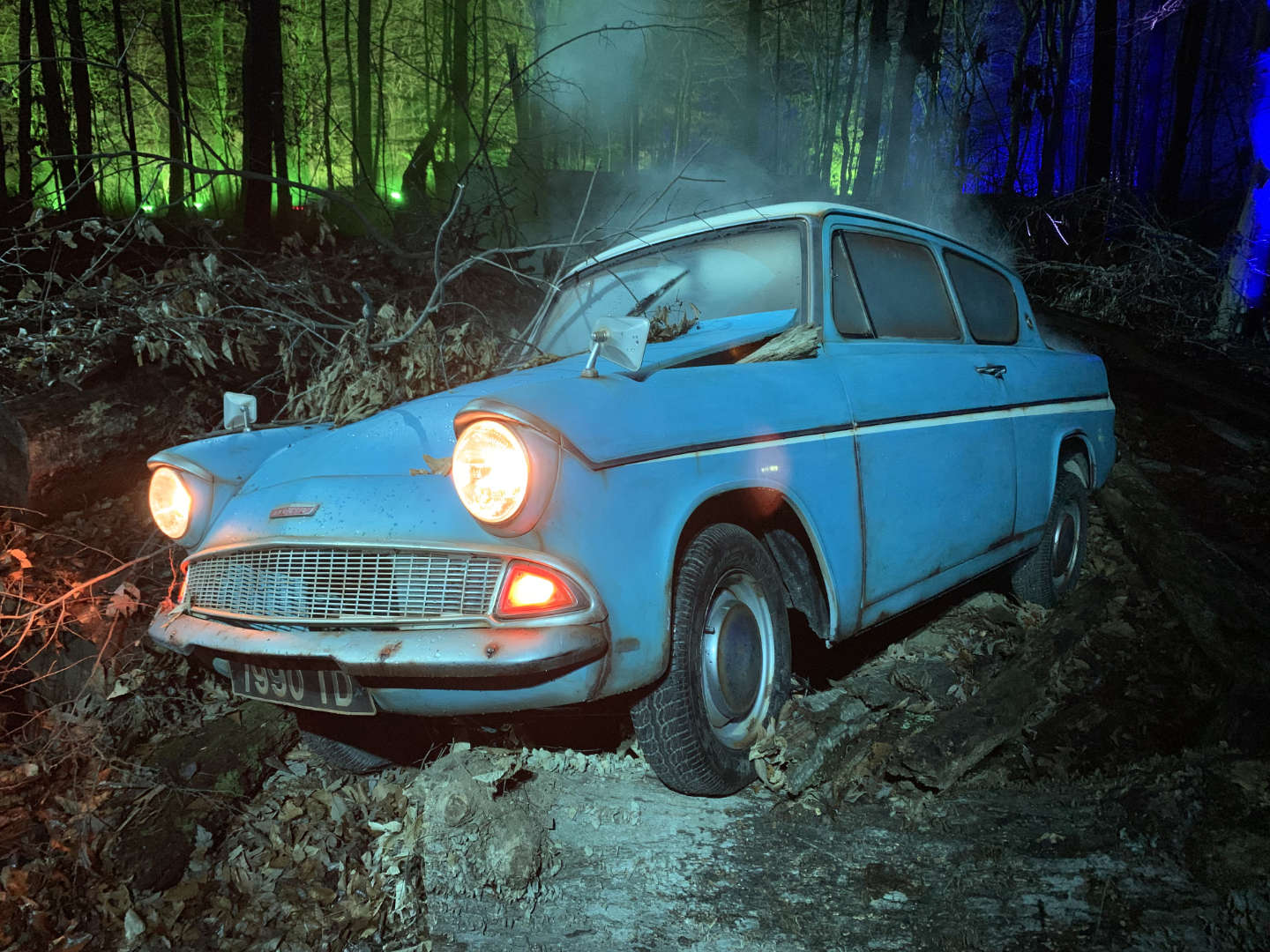 How Much We Work
We like to keep track of how much time we spend doing work that is paid.
Let's add this month to the list…
| Month | Chris (Hours Worked) | Jenni (Hours Worked) |
| --- | --- | --- |
| May 2020 | 41 | 108 |
| Jun 2020 | 38 | 96 |
| Jul 2020 | 36 | 120 |
| Aug 2020 | 39 | 48 |
| Sep 2020 | 27 | 76 |
| Oct 2020 | 26 | 104 |
| Nov 2020 | 27 | 57 |
| Dec 2020 | 28 | 57 |
| Jan 2021 | 25 | 102 |
| Feb 2021 | 24 | 104 |
| Mar 2021 | 24 | 106 |
| Apr 2021 | 23 | 85 |
| May 2021 | 17 | 29.75 |
| Jun 2021 | 19 | 66 |
| Jul 2021 | 21 | 30.25 |
| Aug 2021 | 23 | 16.5 |
| Sep 2021 | 26 | 28 |
| Oct 2021 | 22 | 49 |
| Nov 2021 | 21 | 51 |
| Dec 2021 | 64 | 27 |
| Jan 2022 | 32 | 80 |
| Feb 2022 | 29 | 63 |
| Mar 2022 | 14 | 70 |
| Apr 2022 | 15 | 21 |
| May 2022 | 14 | 36 |
| Jun 2022 | 6 | 12 |
| Jul 2022 | 13 | 45.5 |
| Aug 2022 | 15 | 96 |
| Sep 2022 | 12 | 54 |
| Oct 2022 | 14 | 34.5 |
| Nov 2022 | 12 | 72 |
| Dec 2022 | 11 | 16.5 |
| Jan 2023 | 10 | 88 |
Jenni's workload jumped with the holidays as she covered people on vacation at her pharmacy.
Net Worth Update
Net worth is not our primary measurement and can understand it can be discouraging if you're working yourself out of debt. We also understand it's difficult to be transparent with our readers without divulging this information so we continue to do so.
Account breakdown
The market keeps chugging along and so do our investments. From a high level, our assets and liabilities are shown in the data table below as of January 31, 2023.
| Description | Value (USD, $) |
| --- | --- |
| 401(k) | 730,794 |
| Brokerage | 726,759 |
| Roth IRA | 140,161 |
| Traditional IRA | 6,641 |
| HSA | 46,734 |
| Real Estate | 366,200 |
| Mortgage | (143,594) |
| Miscellaneous Assets | 51,642 |
| Checking & Savings | 28,354 |
| Net Worth | 1,953,691 |
Miscellaneous assets include specific investments we've made in physical assets (think collectibles) and treasury bonds
Amounts do not reflect the value of the businesses Chris owns or their assets, which should appear as income to us over future years
Jenni's Prius is not included
The S&P 500 was up about 6.2% for the month.
We fared a little worse with a gain of about 4.7%.
Overall, our net worth jumped about $87K!
Net Worth History
Previous Donation Winner
We found some of the most high-impact charities providing medical care around the world through GiveWell. Each one of these charities made a big difference with just a few dollars and saved thousands of lives.
This month's charity poll winner, with five votes, goes to Malaria Consortium – Seasonal Malaria Chemoprevention. Their approach to preventative medicine has saved thousands of children's lives from malaria for only $7 a child.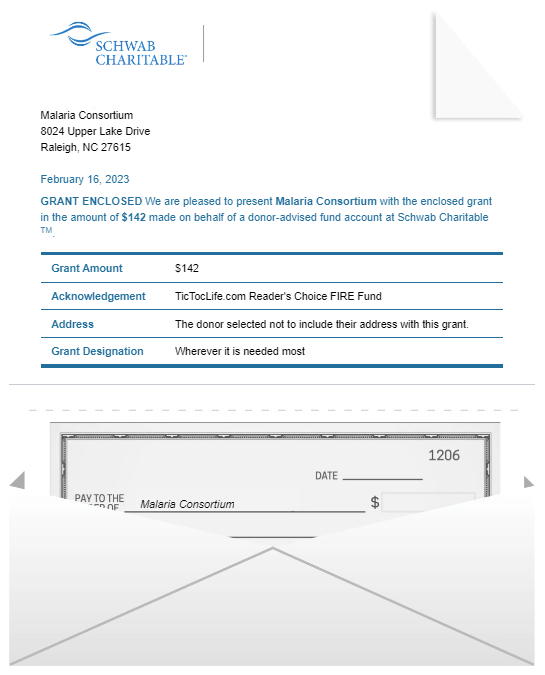 Our Reader's Fund seeks to leverage the principles of FIRE to build a lifetime of giving.
Thank you for your participation in our polls over the last 30 months. We've given over $3,000 to deserving charities with your help in deciding which organizations to donate to.
Polls are now open for our next round of candidates: Disaster Relief in Turkey and Syria.
Charity Round-Up
On February 6, 2023, Southern Turkey and Syria were hit by a 7.8-magnitude earthquake collapsing major buildings, hospitals, and homes. Thousands of people were trapped under the rubble for days while rescue teams searched for survivors in sub-freezing temperatures.
The death toll has now surpassed 40,000 people and even more are injured. The survivors try not to lose hope despite being without food, water, clothes, or shelter while they await the news of their loved ones still trapped below the flattened buildings.
Each of these organizations is working directly at the impact zones to provide emergency aid and relief supplies. Their excellent charity ratings help ensure our donation will have the greatest impact. Review each one and help us decide which organization to support by casting your vote.
Summaries below include the impact metrics and a link to their Guidestar profile which details the nonprofit's operations and transparency.
1) Global Empowerment Mission Inc.
Why? Global Empowerment Mission (GEM) was on the ground the same day the earthquake hit and immediately started to help with the rescue efforts. Their first shipment of 8 tons of humanitarian bulk food and aid supplies was shipped out by February 8th. Their modern methods and systems help get aid to people in need immediately.
Where? Turkey and Syria
Our Notes: Global Empowerment Mission is dedicated to restoring hope and opportunity in the lives of those most affected by disasters. They use a three-phase disaster relief approach to have the biggest and longest impact. In phase one, they work as a first responder for disaster relief. In phase two, they bridge the gap between the first response and development. In phase three, they implement practices to ensure sustainable development such as permanent and durable housing and help establish economical and educational programs.
2) All Hands and Hearts
Why? All Hands and Hearts' Disaster Assessment Response Team (DART) arrived in Turkey within 24 hours of the earthquake and started to identify communities with the biggest need for assistance. They've purchased emergency supplies and are preparing for their volunteers starting in March to perform necessary earthquake relief aid for survivors in Turkey.
Where? Turkey
Our Notes: All Hands and Hearts works across the world to help communities recover after a disaster event. Their volunteer-powered organization acts quickly but also stays to help rebuild safe disaster resilient infrastructure, especially schools, to prepare for events in the future.
3) Convoy of Hope
Why? Within three days of the earthquake, relief supplies from Convoy of Hope were already en route to the survivors in Turkey and Syria. While families continue their search for loved ones amid the rubble and freezing temperatures, Convoy teams are working to distribute clothes, tents, sleeping bags, diapers, baby formula, and fuel to keep the thousands of survivors warm.
Where? Turkey and Syria
Our Notes: Convoy of Hope changes lives through its kindness, especially while providing disaster relief. Their quick response and deployment of supplies are made possible by their preparedness for whatever disasters come up both at home and abroad. They use their global network to obtain resources locally, expediting the delivery to those who need it.
Nonprofit poll
After reviewing the list above, please take a moment to vote for which nonprofit you think will put funds to use in the best way.
(Have trouble using or seeing the poll above? Some reader tools or apps may not display it. View this page in a browser or use this link to our Reader Fund page which has a copy of the poll!)
Thank you for taking the time to vote!
One of our primary goals with TicTocLife is building a stream of giving within the FIRE community and that starts with knowledge.
Want to hear about the results? Signup for our free FIRE Insider newsletter! We send it out every few weeks and include the monthly poll results and donation winners. You can see an archive of the FIRE Insider and signup here!
What's Next
Things have been pretty quiet for us at home during the winter. We're working through efficient tax planning for 2023. We'd like to better optimize our income than we did in 2022.
Of course, with the way inflation has been, predicting our spending is becoming more difficult. No doubt you're experiencing the same problem! We've made some small purchasing changes here and there to try to account for it.
But, we're still going to be traveling in 2023! We're working on our Spring plans and hope to escape somewhere warm soon. Our ongoing dental issues and some family health issues are delaying us, but we'll be off seeing the world again soon.
Keep an eye out for our 2022 annual FIRE budget before the end of the month. Chris also hopes to have a post on his Dental insurance changes that saved him over $1,500 soon, too!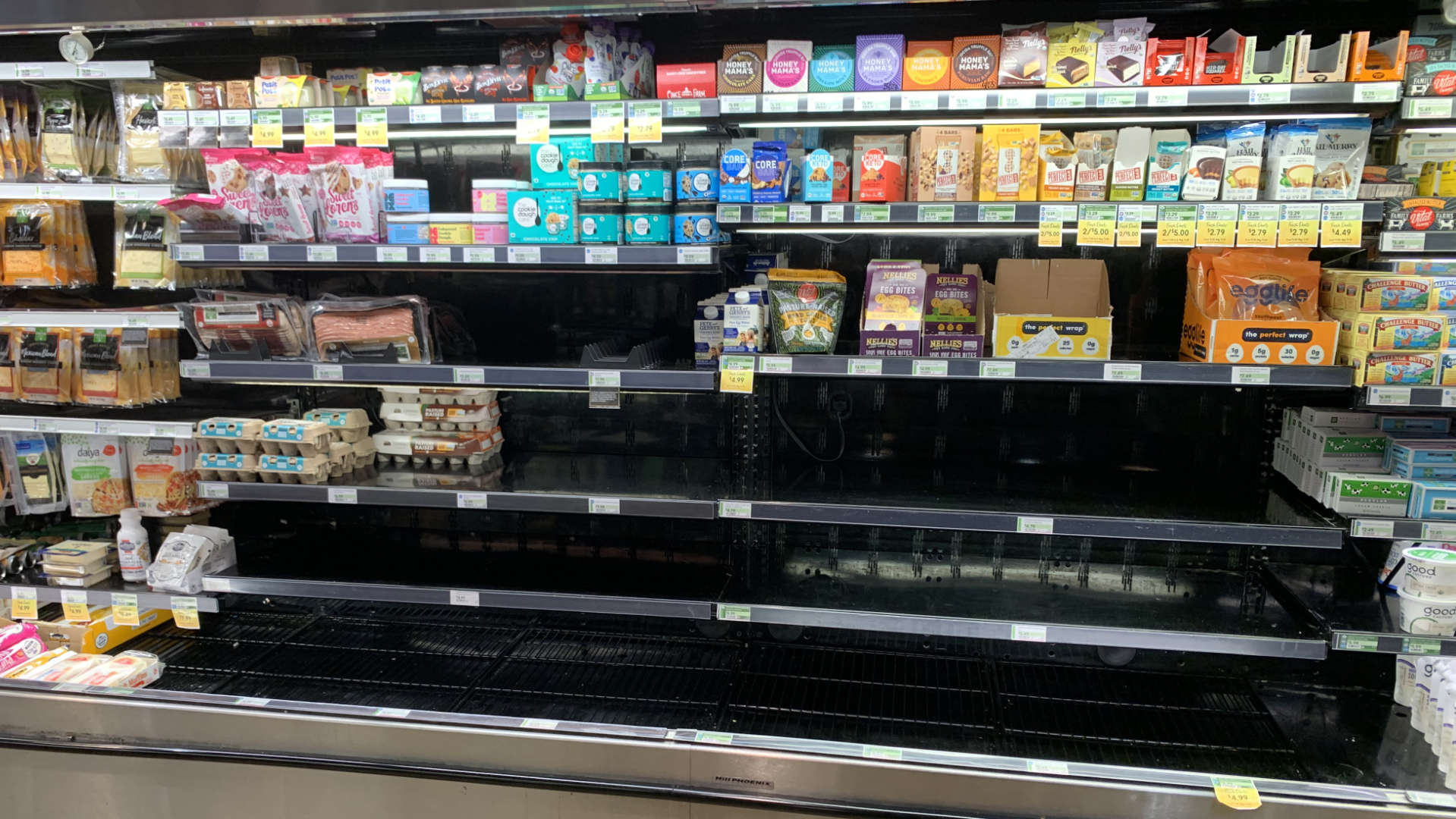 ---
How's Spring looking for you? How has inflation affected your FIRE budget?
Let us know in the comments or on Twitter!