The month started with a break from the winter chill and ended with a dip in the other side of the Atlantic! That's right, the end of March marked the beginning of about six weeks of travel for us.
Of course, that meant it was also a month filled with difficult money decisions and planning. We'll have a look at how that began in this post.
In addition, we're donating to one of three nonprofits supporting a healthy outdoor life! Check out our review of them and vote in the poll below!
We like to review our income, spending, and savings to help keep us on our FIRE track. Read on for our tips, monthly update, and charity rundown.
Budget Update
If you'd like a more detailed description of our typical monthly cash flow (like our jobs or housing situation), check out our previous budget updates.
In the Sankey diagram below, the income on the left matches our expenses on the right.
We'll run through the income and expense sources for the month and remark on any interesting items.
Income Summary
Compared to last month, Jenni worked a whole lot less at the pharmacy. She works PRN, meaning, when folks are out for vacation or illness, Jenni tends to fill-in. People were out less in March and our travel time began. We also found several opportunities to supplement our income. Below are some of the more interesting categories this month.
Tax refund
We ended up with a huge refund from federal and state tax returns. Much of it comes from a reduced taxable income through donations. The funding of our DAF a few years ago (Reader's Choice FIRE Donor Advised Fund) is still having its positive tax benefits. Maximizing tax advantaged accounts (401(k), IRA, HSA, etc.) also trigger much of our tax paid throughout the year to be refunded.
Our tax refund totaled $6,098.
Dividends
The end of the first quarter means we saw a big boost in dividend income this month. Each quarter we anticipate significant dividend payments from our various stock holdings—most of it from Vanguard funds like VTSAX. A little over half of our distributions were automatically reinvested in our tax-advantaged accounts.
We earned $2,714 in total distributions!
Consulting
Chris' lowered consulting rate continues. He doesn't foresee this changing until the business's assets are exhausted some years in the future.
Consulting earned $462.
Cashback
Our Laurel Road no-fee checking accounts continue to earn a $20 monthly bonus for making direct deposits of at least $2,500/month.
We earned $40 in cash back.
Credits
Chris swapped dental insurance during his recent dentist debacle. He received a prorated refund of about $189 from his previous provider.
Chris sold a new Dell Monitor via Facebook Marketplace for $150 (our only Local Sales transaction this month). A variety of AMEX credits stacked for him to offset the original purchase ($212) with a credit of about $271.
10% Dell AMEX Offer
$50 back on $200+ Dell AMEX Offer
$200 Dell biannual business card credit benefit
The credits made for a huge net positive!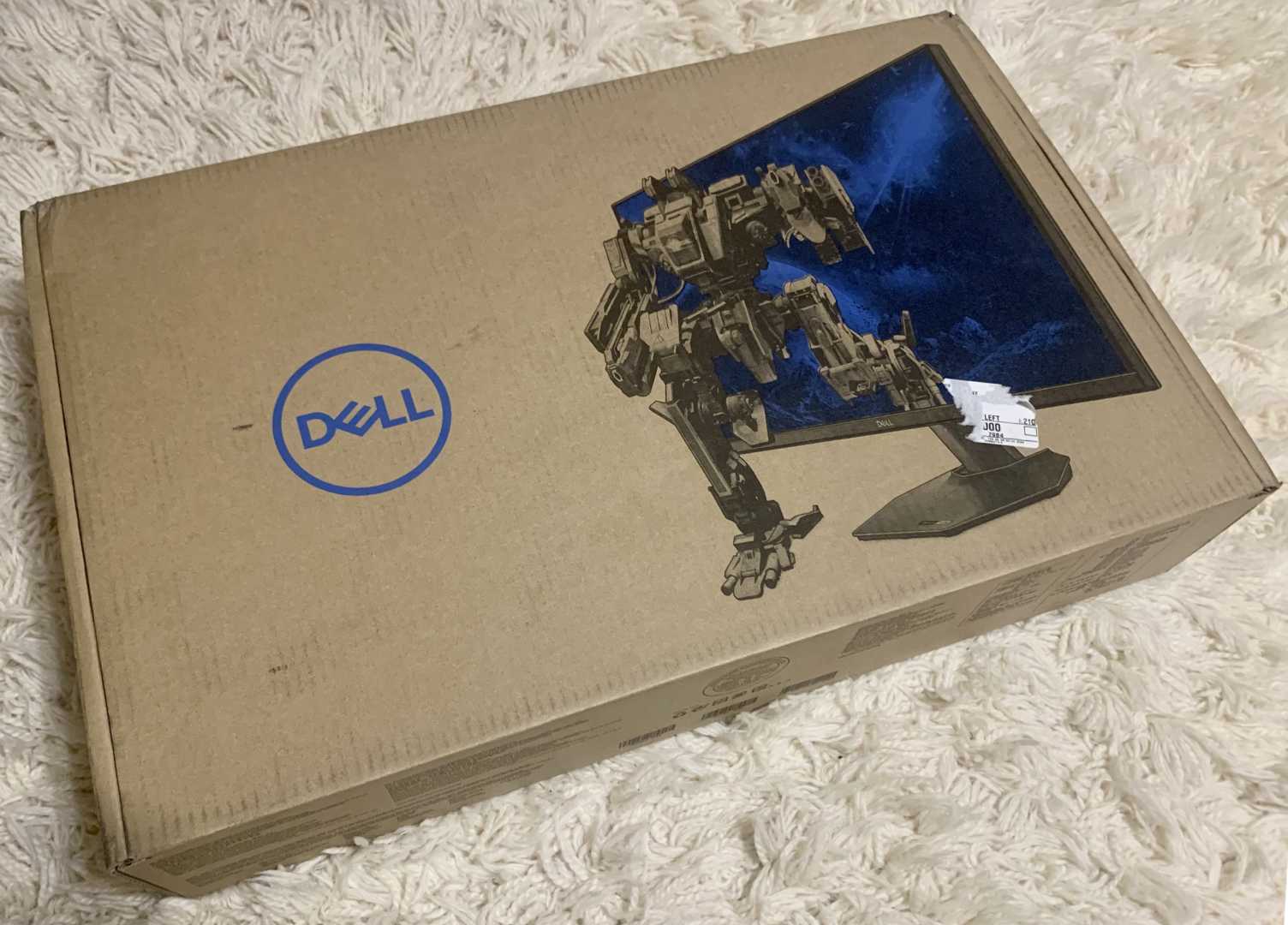 Chase cardholders are eligible for statement credits with Gopuff ($10/month). Between the two of us, we got back about $100 from Gopuff credits. That's pretty great considering most of our Chase cards have no annual fee.
We received a pretty wide range of miscellaneous statement credits from AMEX, Citi, Chase, and others including:
$10 Restaurant Credit (Chase, 2x $5 off)
$10 Dining Credit (AMEX, Grubhub)
$55 Instacart Credit (Chase)
$15 Apple Pay Credit (AMEX)
Jenni also earned a credit for free membership with Audible and Walmart+ (through statement credits) via her American Express card.
We received $650 in statement credits.
Expense Summary
From our $18,480 monthly budget, we saved and invested about $12,525.
Adjusting for the fact that a few thousand dollars came from checking to support these investments, we have a savings rate of about 64%!
After subtracting our credits, savings, and business expenses, we spent $5,261 on living expenses.
We are at 123% of our FIRE budget from 2021 ($4,281/month).
Let's break down some of the more exciting details.
Food & Dining
While many of our expenses remain similar month-to-month, one of the most interesting things is seeing how our expenses change while traveling. April will be a better indicator as we'll be away the full month, but March still offers over a week of foreign supplies purchases.
Groceries
Our grocery expenses were fairly low throughout the beginning of the month due to all the stocking we've done with Gopuff promos and what not lately. We were expecting a big jump in the last 9 days or so of travel we had to Madeira. After all, it's an island.
Islands are expensive!
Turns out, groceries and food in general is quite cheap in Madeira! It followed mainland Portugal's general pricing. We didn't really notice much of a difference.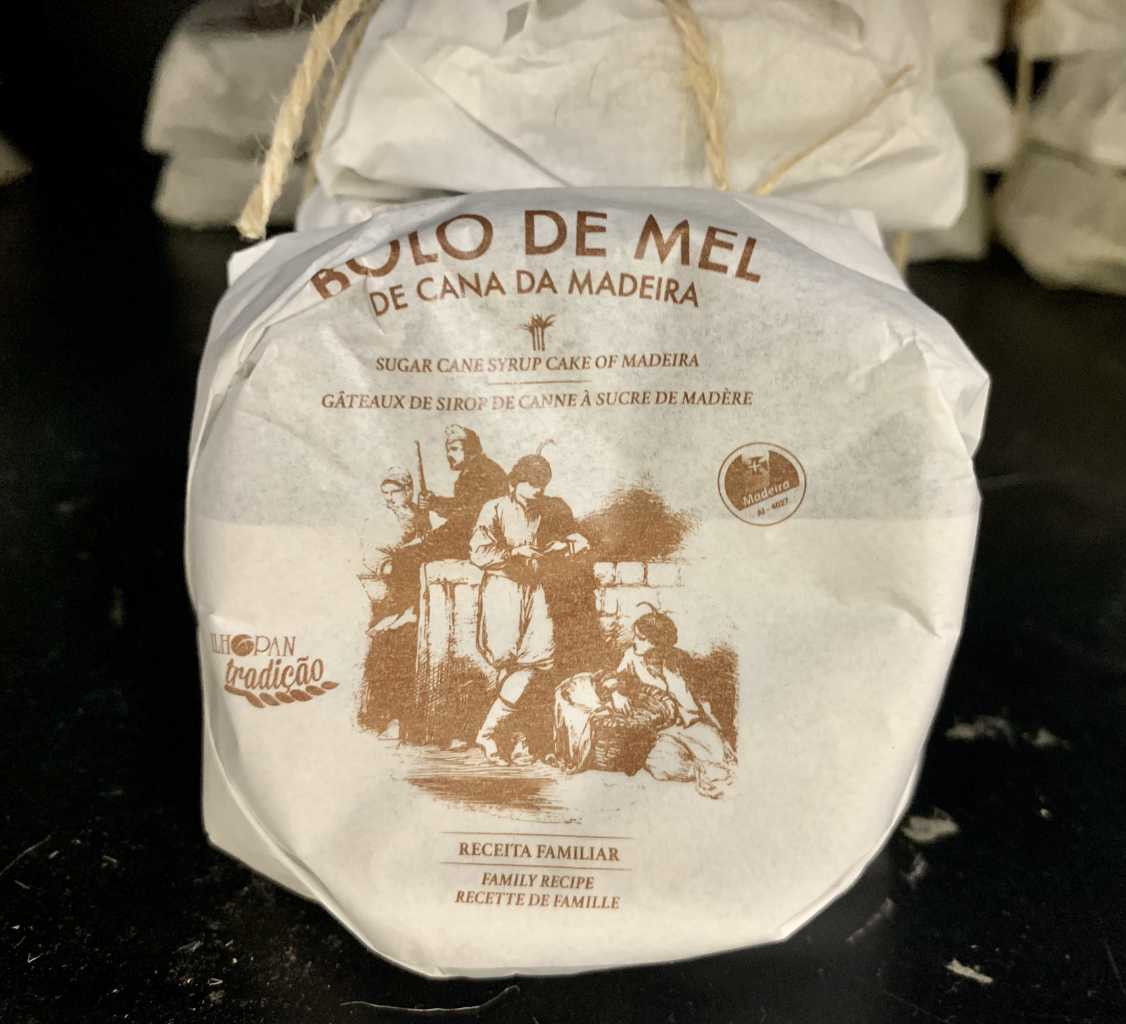 We happily stocked up on treats like Port wine, local gingersnaps, and some gluten-free eats. Groceries might be slightly cheaper overall than central Virginia where we're from. Even on an island!
Restaurants
Contrary to groceries, restaurant experiences are dramatically less expensive in Madeira. This was true to such an extent that we intentionally ate out more than we might normally. Less hand-washing in a tiny Airbnb sink? More unfamiliar foods? For marginally more cost? Yes please!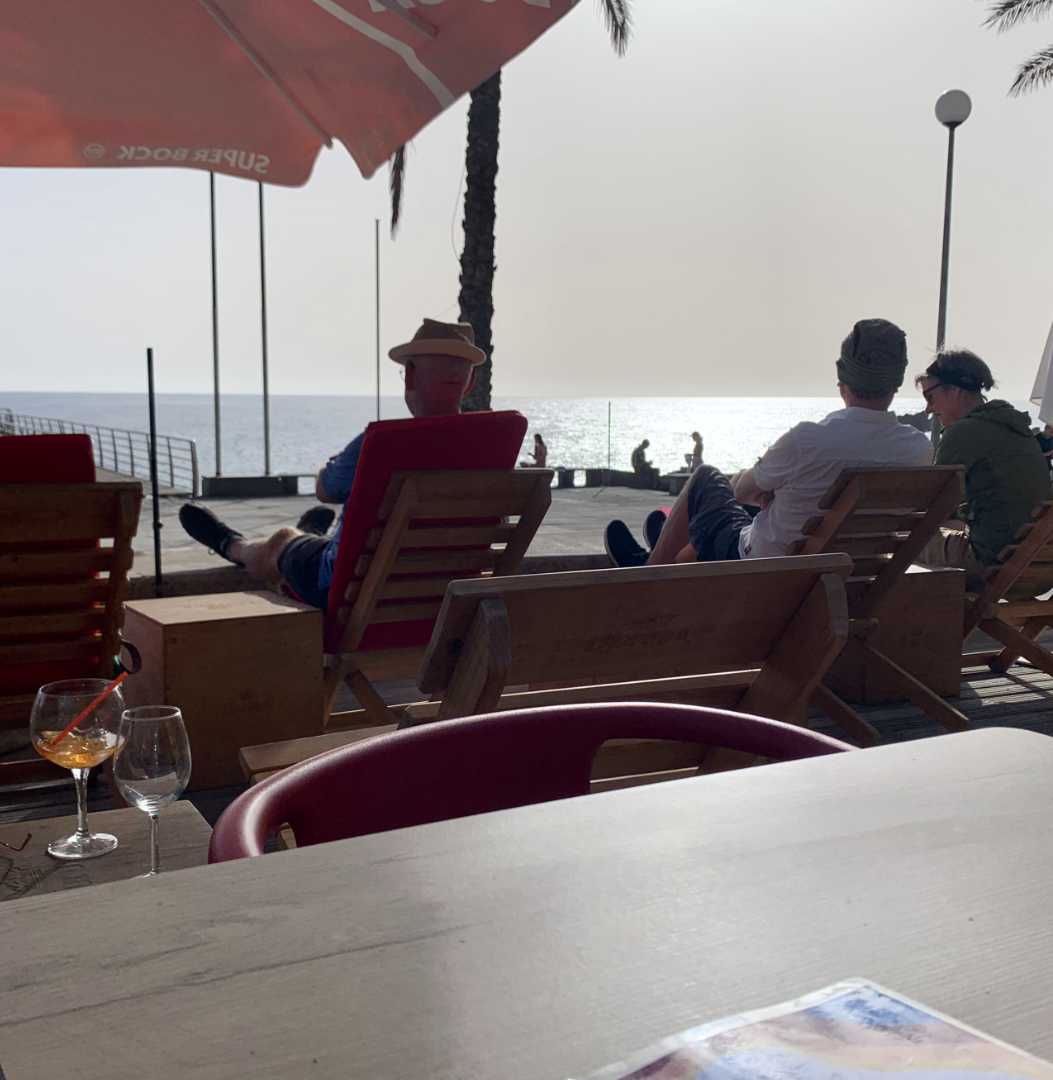 We attended an incredible dinner and Fado performance in Funchal. You could feel the emotion escaping the different players of the family. Our video below will give you a little taste.
Of course the food wasn't cheap, coming to about $64 for two of us, but well worth it for the included performance!
Our fast food and alcohol expenses came from little bites and some drinks in the room or the occasional pub stop. They didn't amount to much.
All this lower cost comes from the reality that we are taking advantage of a labor cost difference that exists throughout Portugal relative to the US or even the rest of Western Europe. It's something to keep in mind—we try to tip well but it still doesn't always sit well with us.
We spent $814 on food & dining this month.
Health & Fitness
This has been a fun spending category for some months now! Fortunately, our travel adventures haven't expanded this category. At least not yet! Let's talk about a few things that happened before our departure.
Health Insurance
Making up for last month, Chris paid his final month of his previous health insurance as well as the first month of his new health insurance. The coverage level is a bit better as it's ACA silver yet the cost is just a little less than his previous bronze plan. He's in the process of adjusting his projected income down to reflect his lowered business income. That, in turn, decreases his monthly premium for his health insurance. Chris from the future: this still isn't my final health insurance setup, details in next month's post.
Dentist
Chris had to pay for his initial visit and advanced scanning from his big triple root canal experience the other month. This wasn't covered by insurance.
Other
We registered for our local 10K race last month. And of course, it falls in April. We'll be out of the country! That $97 expense last month looks even worse given we won't be around to attend! Fortunately, we were able to pay a small fee this month to defer our registration until 2024. Hopefully we'll be around to run the race next year!
Jenni had her annual eye exam. Everything turned out well and no prescription changes are needed.
We spent $776 on health & fitness this month.
Travel
Well, we kicked off this travel adventure with a real financial bump in the road. We missed our first flight. Yep, right out of the gate—failure!
Let's look at how that happened to us, what we did to resolve it, and the related costs.
A tale of a missed flight
As if having to buy last minute flights to a European island wasn't bad enough, missing our flight meant we wouldn't make other reservations. We had to rebook our car rental and sort out missing our first Airbnb night.
Of course, the most important thing you can do after that is…stay calm! It's easy to get upset at the airline, yourself, or your travel partner. But none of that is going to fix anything. Let's see how we sorted out our issues…
The best-laid plans…
Our original flights out of the US to Madeira were on SATA Airways from New York's JFK. We flew Delta up to JFK on rewards points. We had a long layover in JFK which is actually where our problem occurred.
The afternoon slipped by in a nice airport lounge at JFK. Since we had a handful of hours before our nighttime departure to Madeira with SATA, we were in no rush.
We left the lounge over an hour before our departure time.
JFK's terminal sprawl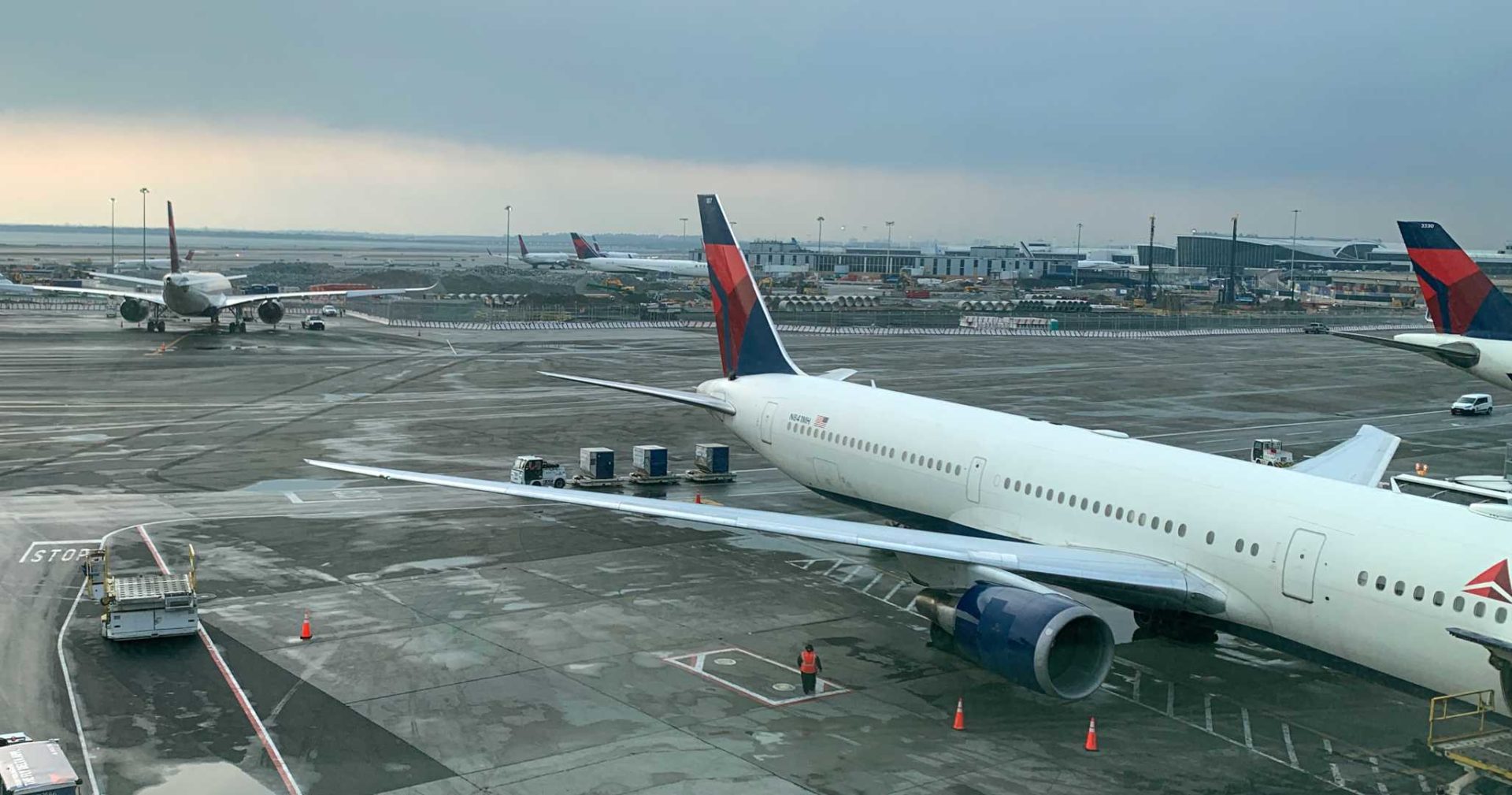 Well, JFK is a sprawling airport. Terminals aren't always connected to each other.
It turned out that our departure flight was in a terminal that would normally require taking the AirTrain to connect. This was expected and why we gave ourselves some time to get to it.
But, due to construction at JFK, the AirTrain was replaced with a shuttle bus. Naturally, it took us a handful of minutes to figure that out. Worse, we had to leave the secure area.
No way in
By the time we connected to our proper terminal, we only had about 25 minutes before our flight departure was scheduled.
As a final nail in the coffin, we had to visit an airline desk in the terminal to obtain our actual boarding pass—rather than just a gate agent like we'd expected initially.
And as we were outside security, we couldn't proceed to the gate to get our boarding pass. With less than half an hour to go, the terminal desk for SATA was already closed. No agent of another airline was able to help us.
We tried several ways to connect with a gate agent but had no luck as the final minutes counted down.
Stuck in the terminal at JFK
Our flight left and we started trying to resolve our predicament. Madeira doesn't have all that many flights going to it.
You can imagine how lost we were on how to resolve this as midnight approached and the terminal started shutting down.
Let's look at our Travel spending categories below to see what we did to rebook and their related costs.
Hotel
We split our first 9 days in Madeira between two different Airbnbs. The first was a traditional Madeira banana plantation house. The second, a small but complete apartment in urban Funchal—the biggest city on Madeira.
Fortunately, our Airbnb host was able to reschedule key pickup with us without too much of an issue. That said, we missed a bit over a day's worth of the reservation.
When we were stuck at JFK, we decided to use an IHG hotel certificate we had. We booked a last minute Holiday Inn near JFK on the AirTrain route. This would have otherwise been about $200. We checked in, exhausted, and started booking replacement flights.
Our Airbnbs throughout the six week trip were all booked with gift cards purchased over the preceding month with various bonuses—sometimes 10% off, sometimes with bonus credit card points/miles worth about 10%.
Air travel
After getting into our last minute Holiday Inn at JFK, we booked a Lufthansa flight to Madeira for the next day. It had a connection through Munich so it was going to be a very long travel day. But, we'd only lose about a day and a half of our trip.
The flights would have been about $1,000/person but we used United miles to book them instead of cash. That was 36K/miles person which is a great redemption but certainly not how we planned to use the miles! We also paid a booking/fuel fee for those flights of about $57.
Our original flights to Madeira were $528 (one way, for both of us) from JFK. Chris offset part of this cost with a $300 flight credit he had.
We also flew from Madeira to Tenerife on the last day of the month via Binter Airlines. Our two tickets were $270 total.
Rental car & taxi
Like the fun we had with our airline tickets, we had to rebook our first car rental of the trip. Our original Europcar booking would be canceled since we weren't going to make the pickup date.
Sometimes going with the cheapest car rental companies with no cancelation policy does bite you in the butt!
The original Europcar rental was about $104.
Our replacement booking was with Guerin and a day shorter. It was about $153.
Summary
As we have done in the past, we'll breakdown this total trip cost on a per day basis once the trip is concluded. We were expecting the early part of the trip to much less expensive. Portugal tends to be a bit cheaper than our the destination in the later half of the trip—the Netherlands.
Unfortunately, our mistake missing our flight means that the trip overall is probably going to be more expensive than expected.
Considering how many flights we've had over the years, our record is pretty good. This is our first miss!
We spent about $1,420 on travel this month. 
Electronics & Software
Despite some issues with the game's open beta, Chris pre-ordered the latest iteration of Diablo. The new game continues the quest to fight through hell which he has pursued on since he was a kid. The Diablo 4 pre-order was $70.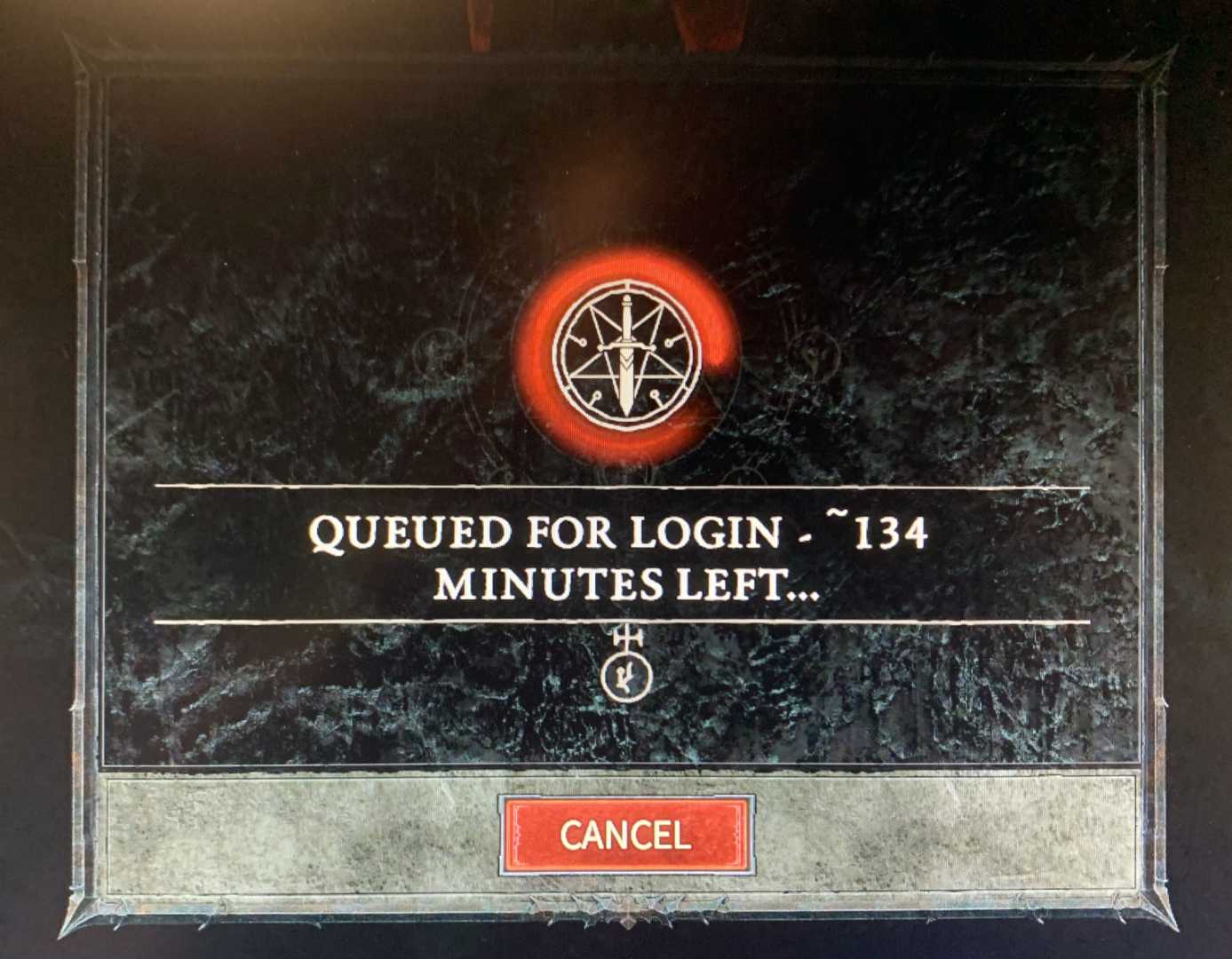 Chris also picked up a pair of "AirPods" to test how well they worked compared to the real thing. The Chinese import visually matched up but with issues connecting to an Apple Watch, Chris was left disappointed. It was a $34 learning experience.
With the Dell monitor Chris mentioned in the Credits section of the Income part of the post, we spent more than normal in this category—but also made money on that monitor sale.
We spent about $316 on electronics & software this month. 
Amusement
Our Amusement spending this month came from various tickets and entertainment on Madeira.
We visited beautiful gardens above Funchal (about $27) by taking a cable car up—a "public transit" expense for us, ha!—and then we had a very special ride down…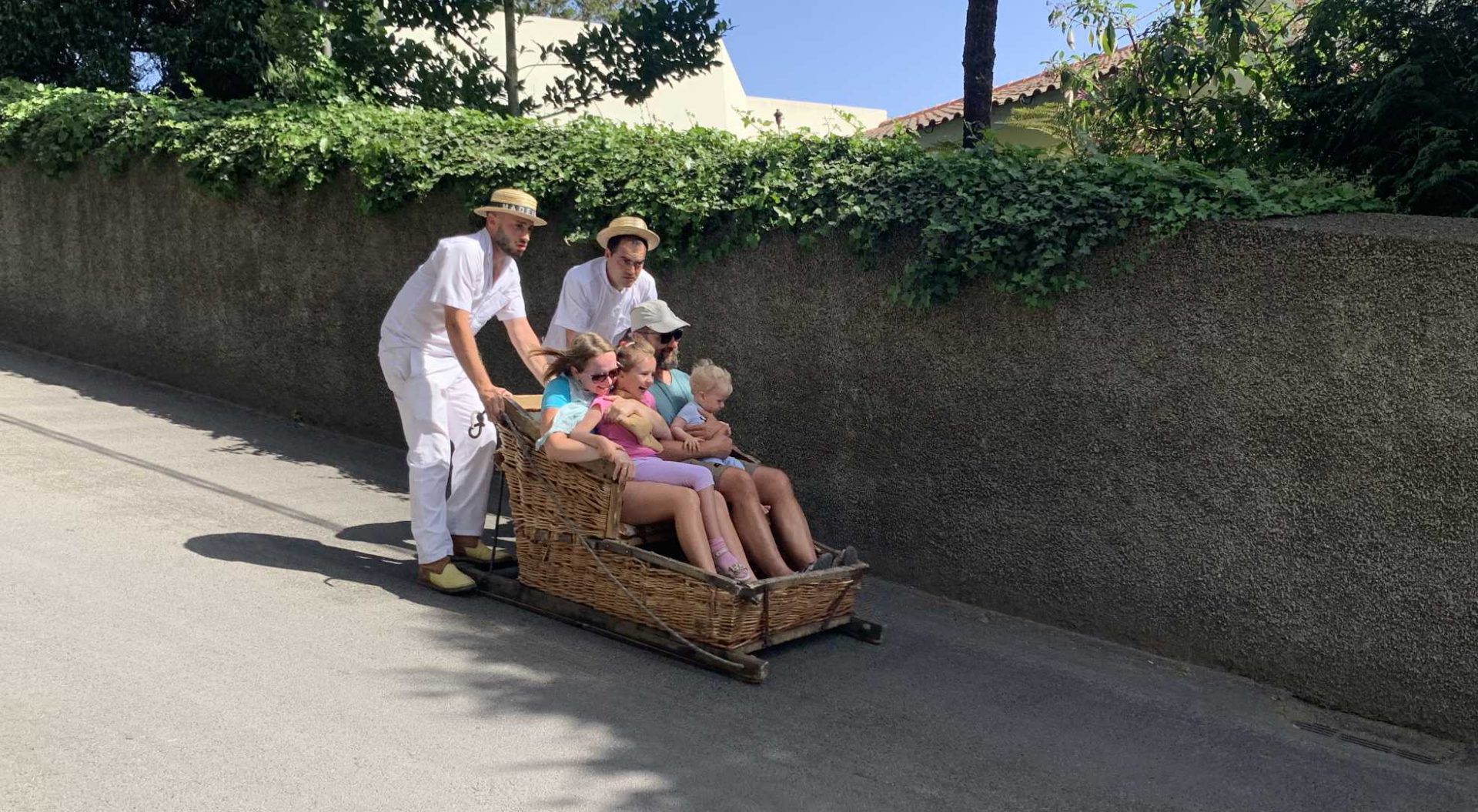 We took a toboggan! This sled ride down was offered to locals for decades and continues to be a traditional way to commute down the hill into town.
It was a stretch to label the cable car up Public Transit—this ride down is definitely Amusement! The touristy adventure came in at about $33 for two.
While in Madeira, we had to see a tour of their famous wine making process. Blandy's in Madeira has been making madeira wine for hundreds of years and offered us a fantastic tour and tasting.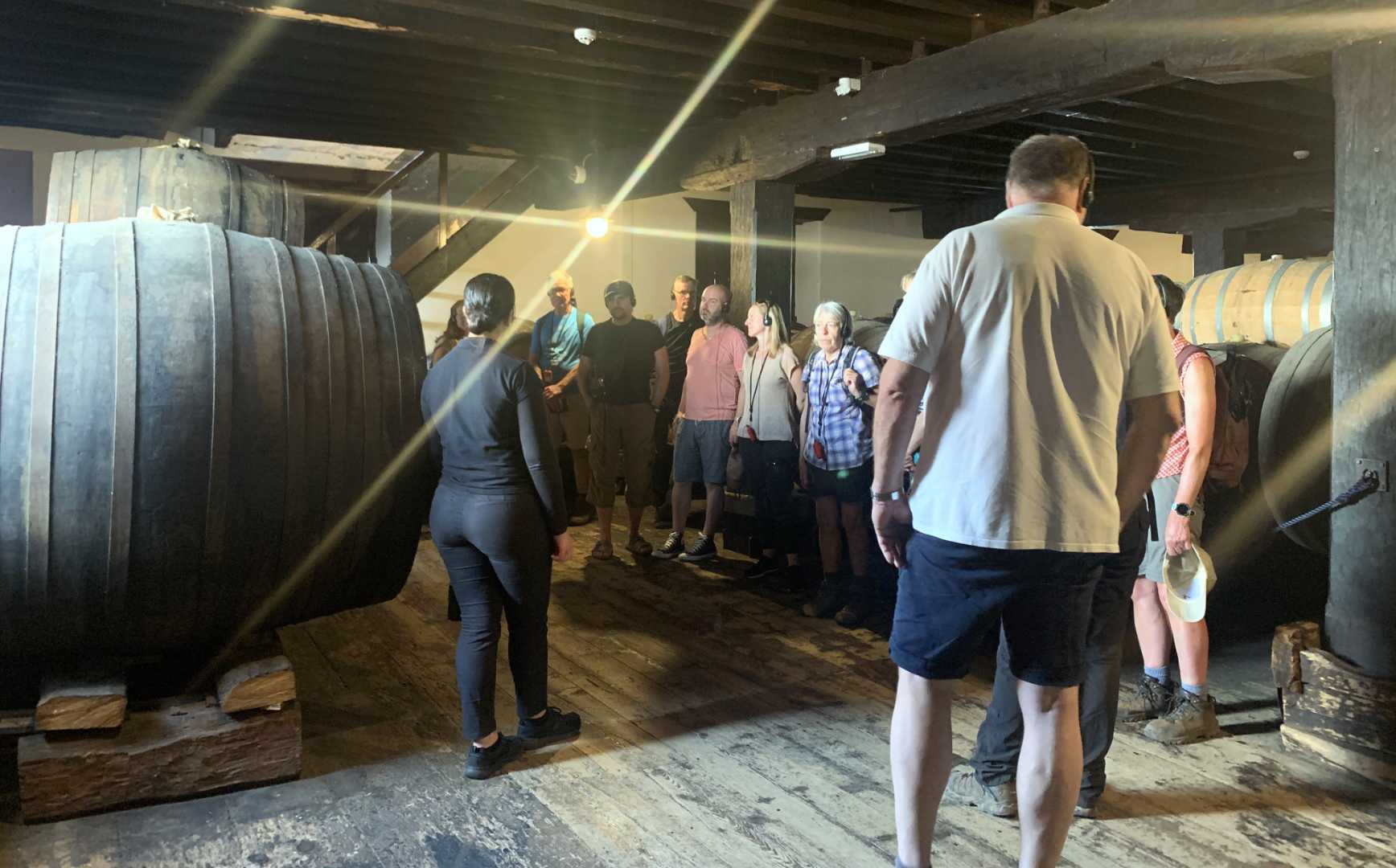 The visit was about $27 for two.
Lastly, when we were in the countryside, it was impossible to miss the huge number of bananas throughout Madeira. We even stayed on a banana plantation as an Airbnb! So, of course we visited the banana museum (BAM—about $17 for two)!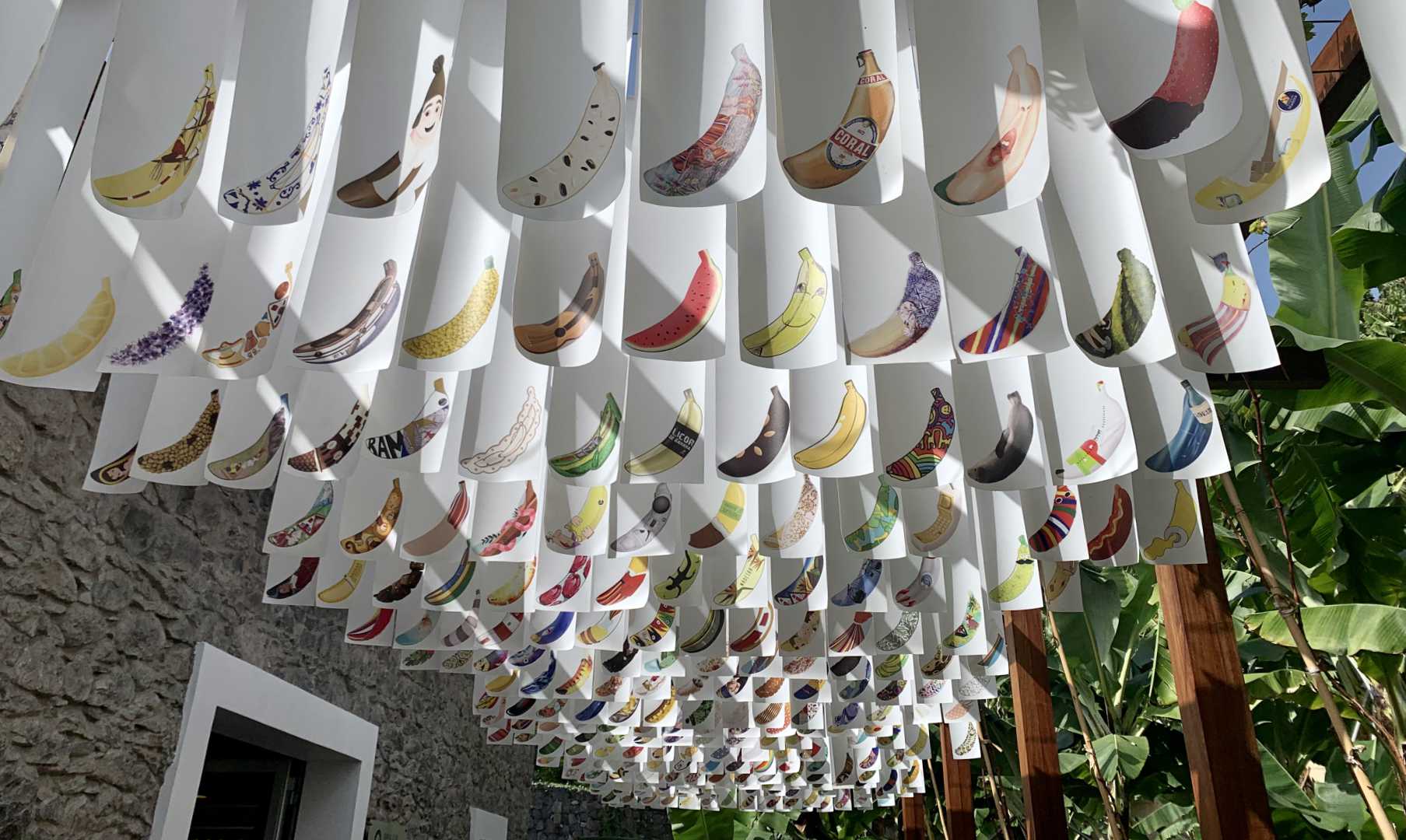 The great little museum explained the history of the fruit on the island, how it grew much of the early economy, and how Madeira still relies on bananas to fuel its industry. The technically advanced museum was a joy to tour and the plantation outside was fun to learn about.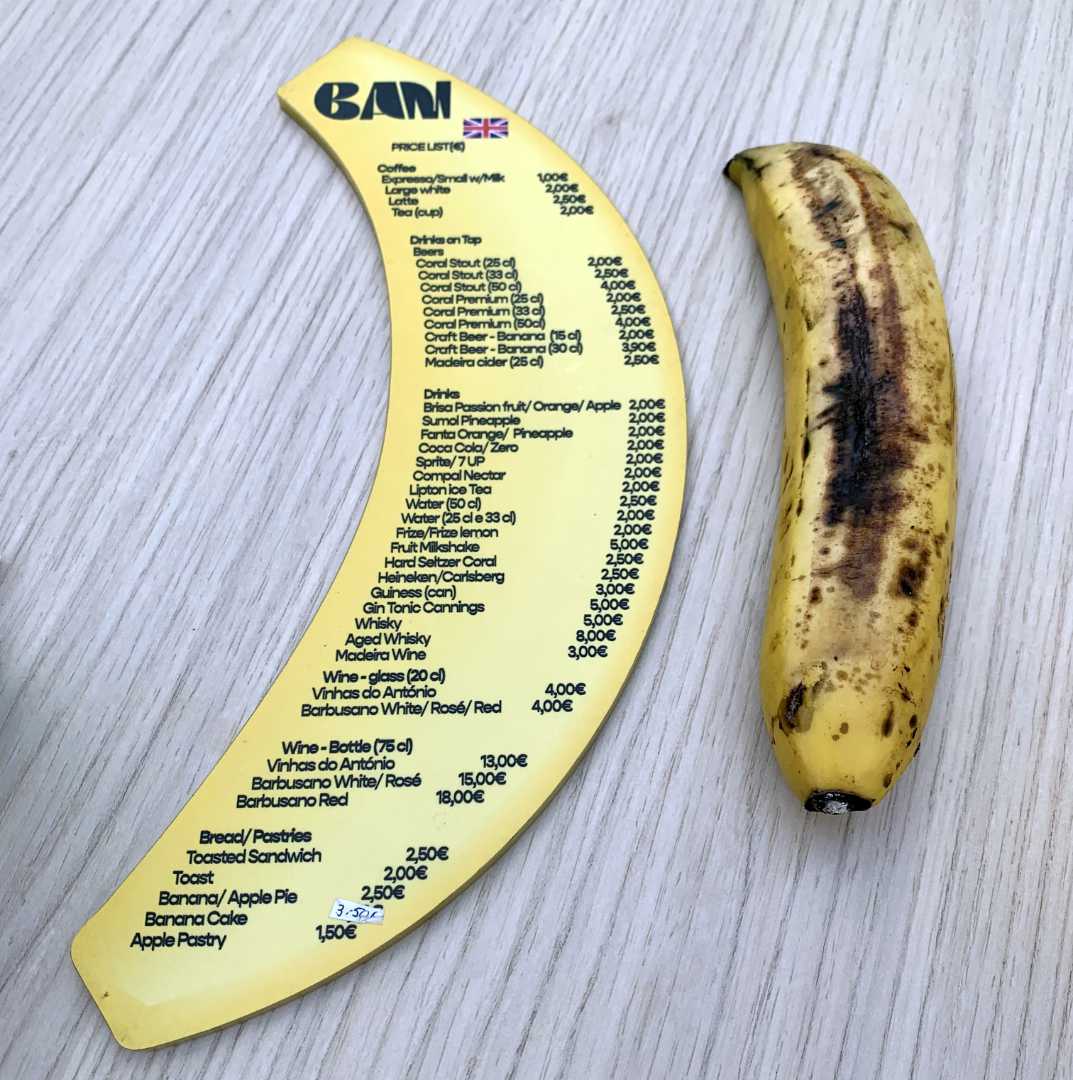 We even sampled some banana products at the cafe. Delicious!
We spent about $105 on amusement this month. 
Expense Conclusion
While that covers the big stuff, we still had a few random things small purchases to mention that might of interest.
Mobile phone
We are continuing our cheap MNVOs stateside, but the more interesting element is our connection abroad. After a good experience in a recent trip, now that we both have ESIM friendly phones, we're each using non-physical digital SIM cards abroad.
We used RedTeaGO last trip without issue, a free app with good reviews. So, we did the same for this trip. It's been great! 30 days of service with 1GB of data is $2 in Portugal, $3 in Spain, and $4 in The Netherlands.
When the data is out, we just buy another and after about 30 seconds of activation processing—boom! We're back online.
Getting a SIM card abroad made internet cheap already, but ESIMs make it easy.
Sporting goods
One of our goals for our trip to The Netherlands in late April is to see a lot of the country by bike. In order to prepare, we bought a used spin bike locally for $75. Jenni picked up a mat to help stabilize it, too. It's incredible how much less expensive used gym equipment can be!
Gas & fuel
While it's always surprising how expensive fuel is in Europe—the bulk of this expense this month was for a rental car—we don't typically get gas for pennies in the US!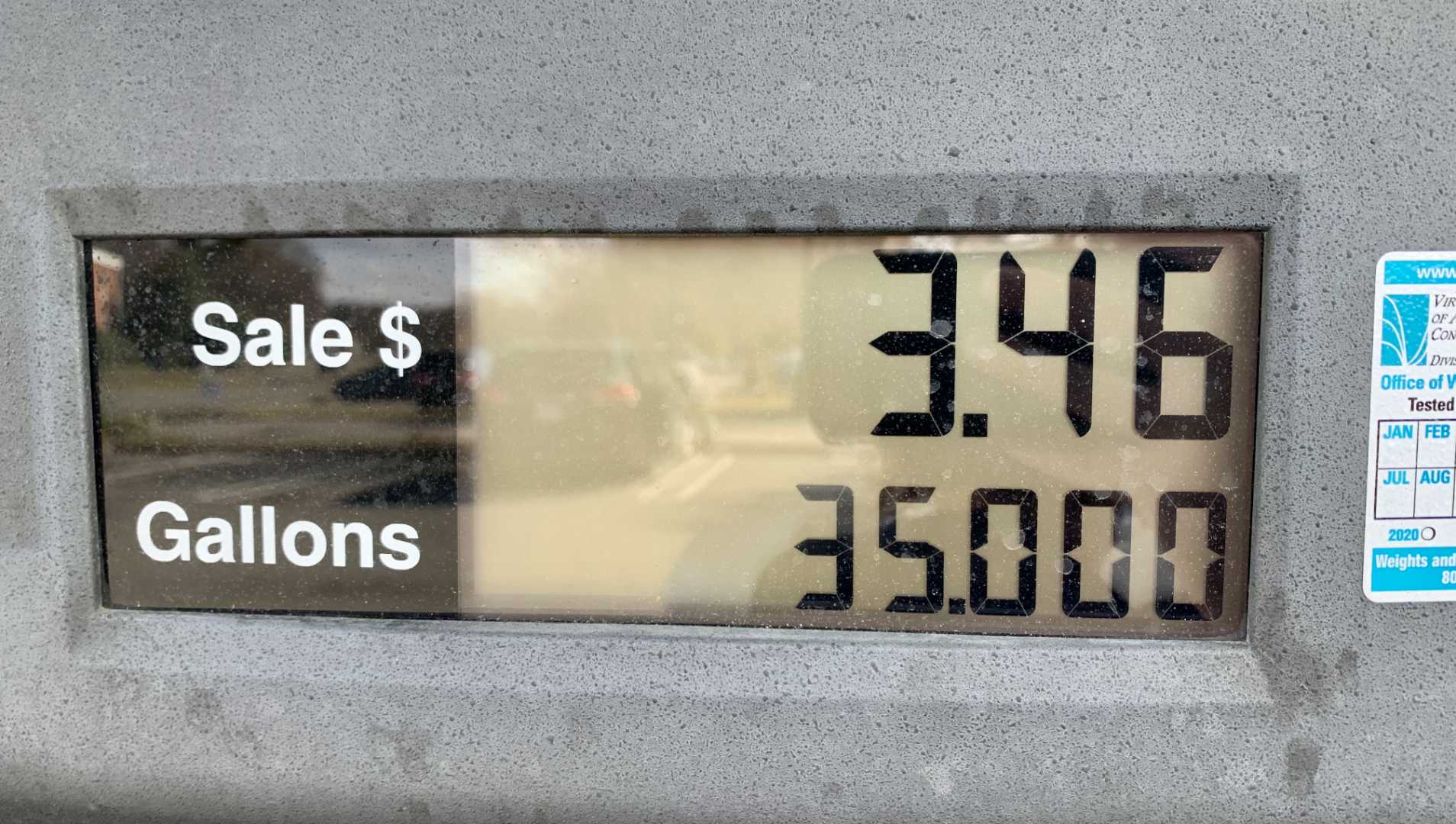 Just before we left, we filled up a few vehicles with gas at about 10 cents per gallon. How? We bought a lot of Airbnb gift cards from our local grocer that earned a ton of fuel points!
How Much We Work
We like to keep track of how much time we spend doing work that is paid.
Let's add this month to the list…
| Month | Chris (Hours Worked) | Jenni (Hours Worked) |
| --- | --- | --- |
| May 2020 | 41 | 108 |
| Jun 2020 | 38 | 96 |
| Jul 2020 | 36 | 120 |
| Aug 2020 | 39 | 48 |
| Sep 2020 | 27 | 76 |
| Oct 2020 | 26 | 104 |
| Nov 2020 | 27 | 57 |
| Dec 2020 | 28 | 57 |
| Jan 2021 | 25 | 102 |
| Feb 2021 | 24 | 104 |
| Mar 2021 | 24 | 106 |
| Apr 2021 | 23 | 85 |
| May 2021 | 17 | 29.75 |
| Jun 2021 | 19 | 66 |
| Jul 2021 | 21 | 30.25 |
| Aug 2021 | 23 | 16.5 |
| Sep 2021 | 26 | 28 |
| Oct 2021 | 22 | 49 |
| Nov 2021 | 21 | 51 |
| Dec 2021 | 64 | 27 |
| Jan 2022 | 32 | 80 |
| Feb 2022 | 29 | 63 |
| Mar 2022 | 14 | 70 |
| Apr 2022 | 15 | 21 |
| May 2022 | 14 | 36 |
| Jun 2022 | 6 | 12 |
| Jul 2022 | 13 | 45.5 |
| Aug 2022 | 15 | 96 |
| Sep 2022 | 12 | 54 |
| Oct 2022 | 14 | 34.5 |
| Nov 2022 | 12 | 72 |
| Dec 2022 | 11 | 16.5 |
| Jan 2023 | 10 | 88 |
| Feb 2023 | 11 | 81.5 |
| Mar 2023 | 12 | 47.5 |
Jenni's workload leveled out as seasonal sickness and vacation started to wane plus…we're traveling!
Net Worth Update
Net worth is not our primary measurement and can understand it can be discouraging if you're working yourself out of debt. We also understand it's difficult to be transparent with our readers without divulging this information so we continue to do so.
Account breakdown
The market keeps chugging along and so do our investments. From a high level, our assets and liabilities are shown in the data table below as of March 31, 2023.
| Description | Value (USD, $) |
| --- | --- |
| 401(k) | 733,936 |
| Brokerage | 723,295 |
| Roth IRA | 138,910 |
| Traditional IRA | 12,025 |
| HSA | 46,660 |
| Real Estate | 376,700 |
| Mortgage | (142,789) |
| Miscellaneous Assets | 56,642 |
| Checking & Savings | 24,188 |
| Net Worth | 1,969,566 |
Miscellaneous assets include specific investments we've made in physical assets (think collectibles) and treasury bonds
Amounts do not reflect the value of the businesses Chris owns or their assets, which should appear as income to us over future years
Jenni's Prius is not included
The S&P 500 was up about 3.7% for the month.
We fared a little better with a gain of about 4.6%.
Overall, our net worth jumped about $87K!
Net Worth History
Previous Donation Winner
Women all around the world were celebrated for their contributions to history, culture, and society for Women's History Month. Our charity round up highlighted three organizations who support women and fight for their rights.
For the first time, our poll ended in a tie between Partnership Against Domestic Violence and YWCA. We decided to cast the tie-breaking vote and award Partnership Against Domestic Violence the winner with four votes. As one of the largest nonprofit domestic violence organizations in Georgia, their goals are focused on prevention of violent relationship and offer shelter for women and children in violent situations.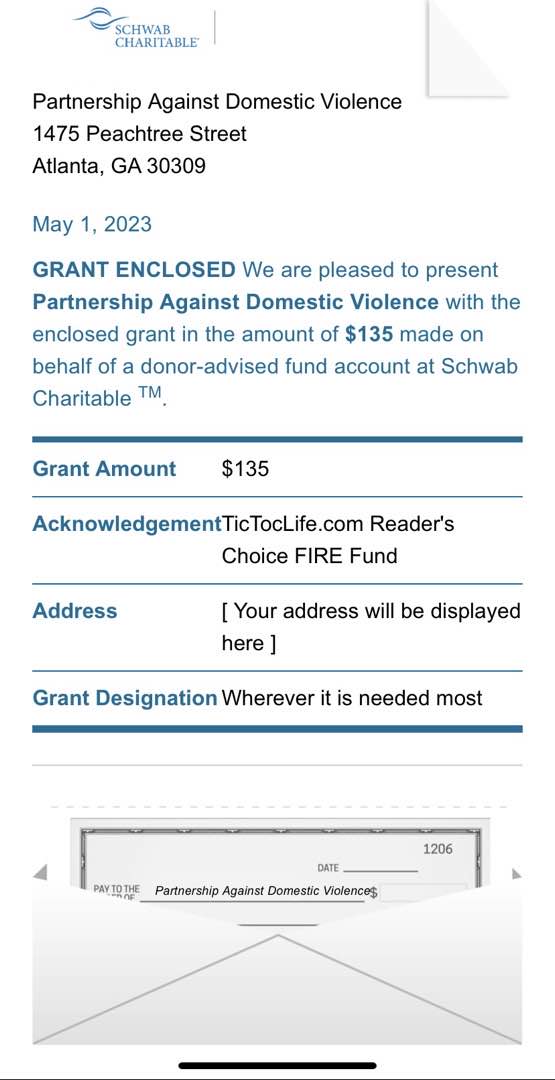 Our Reader's Fund seeks to leverage the principles of FIRE to build a lifetime of giving.
Thank you for your participation in our polls over the last 32 months. We've given over $3,000 to deserving charities with your help in deciding which organizations to donate to.
Polls are now open for our next round of candidates: Charities Supporting Parks and Sports.
Charity Round-Up
During our journeys throughout Europe, we've seen how neighborhood parks are an important part of the city design. They bring nature front and center and offer a place for communities to be healthy in nature.
Bringing this concept home, our charity focus this month is on the community enjoyment of our parks and trail systems. We chose three organizations with excellent charity ratings. This will help ensure our donation will have the greatest impact. Review each one and help us decide which organization to support by casting your vote.
Summaries below include the impact metrics and a link to their Guidestar profile which details the nonprofit's operations and transparency.
1) Sportable Richmond Adaptive Sports and Recreation, Inc.
Why? Being able to participate in sports without worrying about your own physical disabilities can be life changing. Sportable makes this possible by adapting sports to the needs of the participants.
Where? Central Virginia
Our Notes: Sportable makes it possible for individuals with disabilities to stretch themselves past their limits. They've adapted a variety of sports to incorporate wheelchairs, such as soccer and basketball. They find ways to adapt the sport to make it possible for individual with visual impairments and other limitations to play. This empowers the participants to do more than they ever thought possible. Sportable makes these sports possible:
2) Virginia Capital Trail Foundation
Why? The Virginia Capital Trail is a beautiful multi-use trail connecting Williamsburg to Richmond. Over a million visitors enjoy this trail each year! This 52-mile pathway is mainly monitored by volunteers submitting trail reports to ensure its upkeep, safety, and beauty.
Where? Central Virginia
Our Notes: The Virginia Capital Trail Foundation was founded to communicate with everyone involved with this project including government offices, trail users and all of the businesses along the trail. Today, they organize the Trail Ambassador Program, a volunteer led patrol keeping an eye on the trail. They also work with Virginia Department of Transportation (VDOT) for repairs and cleanup, advocate for connecting trail infrastructures, and hold the Cap2Cap race.
3) Friends of the Lower Appomattox River, Inc.
Why? We love living in a river city. Having maintained trails, accessible beaches, and clean water makes it possible to enjoy all our river has to offer. It would not be possible without organizations like this.
Where? Central Virginia
Our Notes: Friends of the Lower Appomattox River, Inc. has grown from just six individuals to a full board. They've helped develop and build a 23-mile-long park and trail system accessible by boat, foot, or bike. Today, they are continuing to expand the Appomattox River Trail and Park System with a focus on land conservation.
Nonprofit poll
After reviewing the list above, please take a moment to vote for which nonprofit you think will put funds to use in the best way.
(Have trouble using or seeing the poll above? Some reader tools or apps may not display it. View this page in a browser or use this link to our Reader Fund page which has a copy of the poll!)
Thank you for taking the time to vote!
One of our primary goals with TicTocLife is building a stream of giving within the FIRE community and that starts with knowledge.
Want to hear about the results? Signup for our free FIRE Insider newsletter! We send it out every few weeks and include the monthly poll results and donation winners. You can see an archive of the FIRE Insider and signup here!
What's Next
We started this post off saying the month ended with a dip in the other side of the Atlantic. But, no such adventure has been revealed so far!
Why?
Well, the truth is that often the best things in life (and travel!) are free. Whether it's strolling around a historic town center, hiking through a green park, or …taking a swim!
A common sight in Madeira was a natural lava rock formation at the coastal edge turned into a small pool. Locals loved using these like adventurous little swimming holes.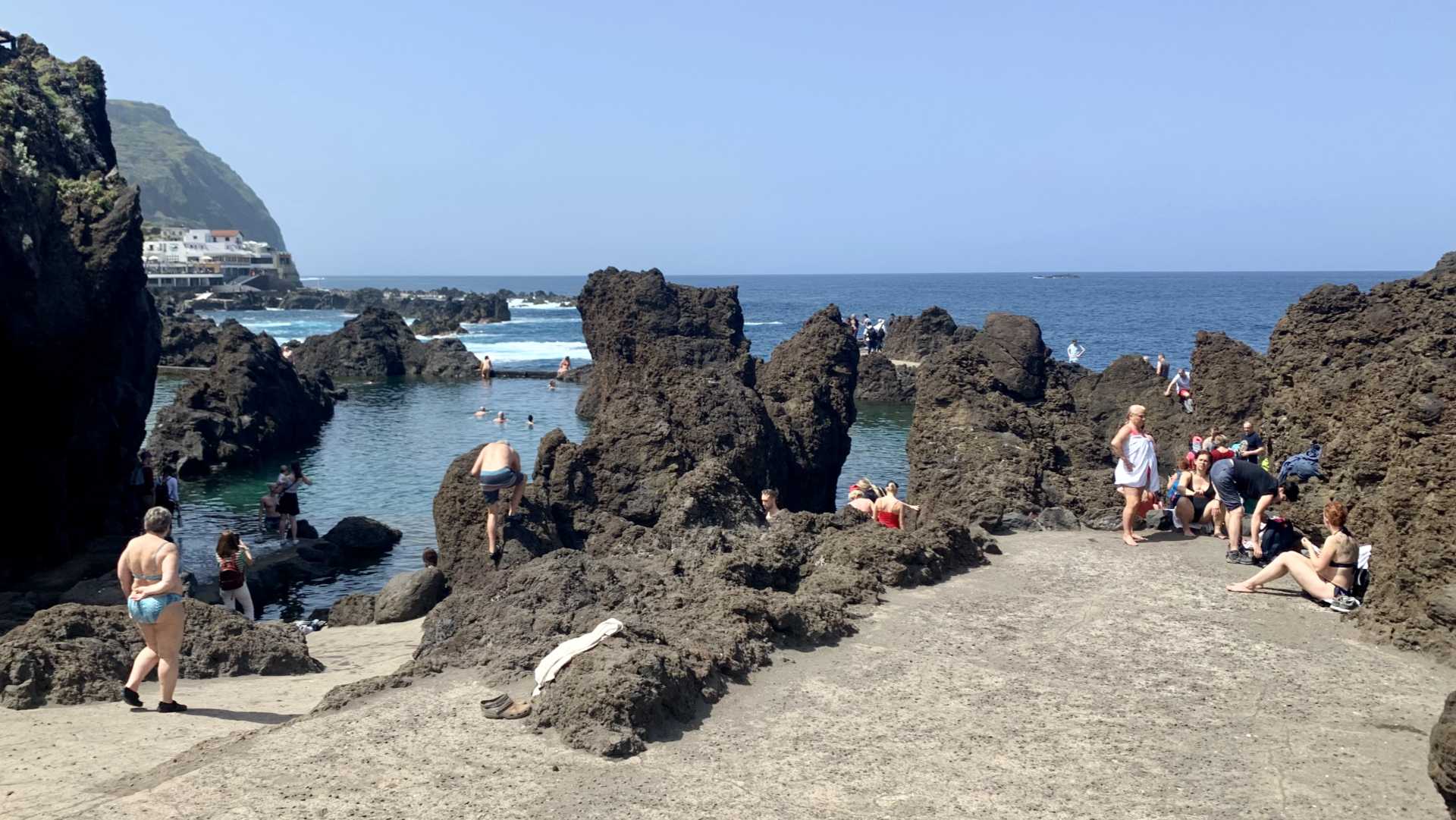 We went to one of the bigger ones and despite a good bit of infrastructure available supporting it (bathrooms, pathways, etc.)—there was no cost.
Well, of course we took a dip! This is the view: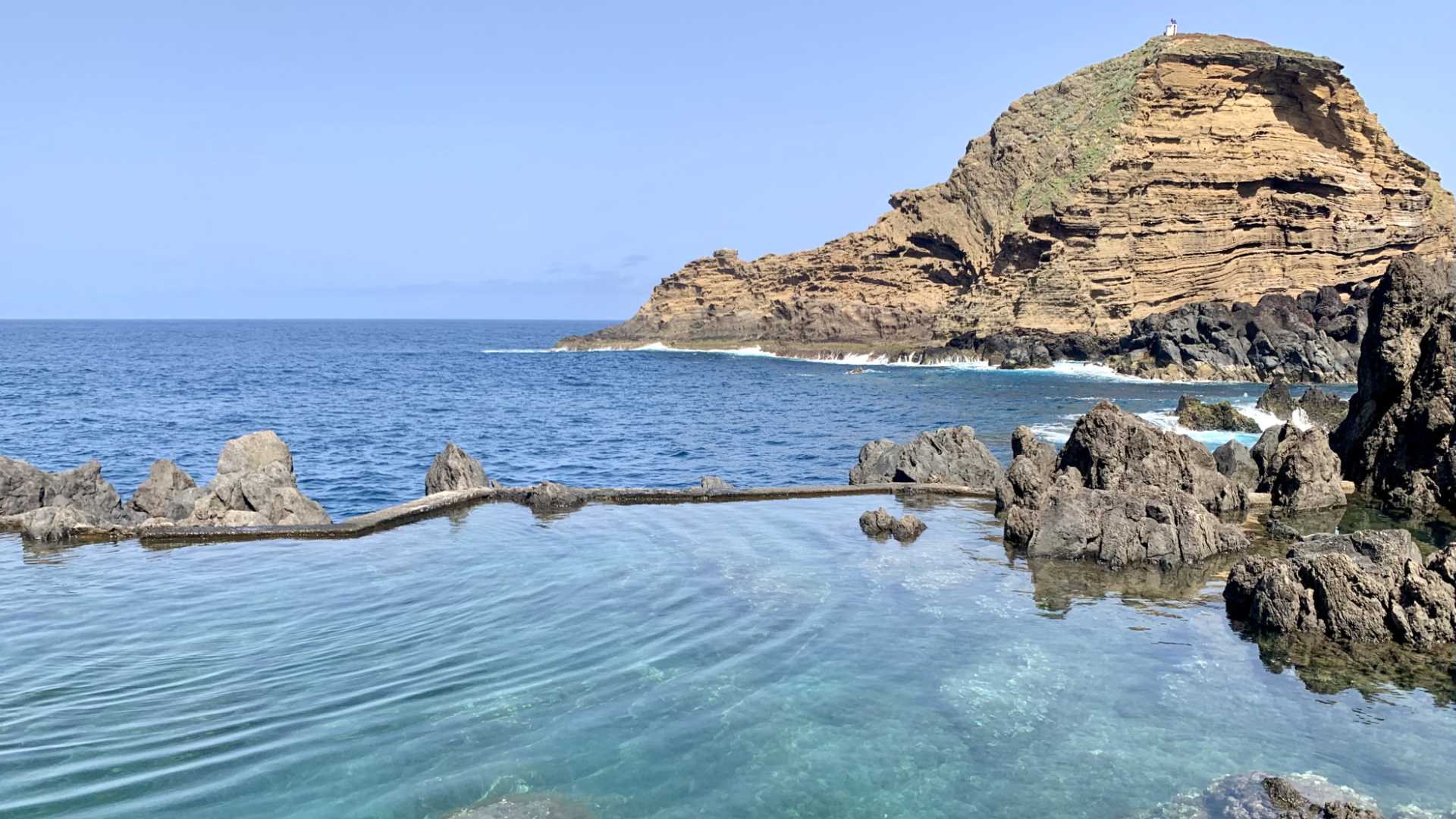 Find those special spots and take advantage of the best parts of life!
Expect to hear all about a full month in Spain and The Netherlands next month!
---
How's the spring travel season looking for you, where are you headed?
Let us know in the comments or on Twitter!