June kicks off the summer travel season for most folks, but we took a little break this month! While we still broke our typical FIRE budget, we did it while catching up on home maintenance and healthcare. A pair of high-priority spending areas!
We also continued our tradition of donating to one of three nonprofits, this time to an organization that helps end hunger. You can read more about them and vote for your favorite in the poll below!
We track our income, spending, and savings to stay on our FIRE path and share it with you. Keep reading to see our monthly updates, tips, and charity review.
Budget Update
If you'd like a more detailed description of our typical monthly cash flow (like our jobs or housing situation), check out our previous budget updates.
In the Sankey diagram below, the income on the left matches our expenses on the right.
We'll run through the income and expense sources for the month and remark on any interesting items.
Income Summary
After months of travel and higher costs, we had a lighter June at home in Virginia—which meant more work, and more income than normal! Let's have a look at some of the more interesting income-related categories.
Dividends
With the second quarter of the year closing, we received a nice chunk of dividend payments from our stock ownership. Most of the income comes from Vanguard funds like VTSAX. A small chunk was automatically reinvested.
We earned $4,418 in dividends.
Accountable Plan
If you're interested in the details of how an accountable plan for businesses work, check out this original post.
Chris's business reimbursed him a bit over three grand for the use of our house, utilities, health insurance, and other expenses. This reimbursement covers expenses for the first half of 2023.
We were reimbursed $3,149 through the accountable plan.
Cashback
Our Laurel Road no-fee checking accounts continue to earn a $20 monthly bonus for making direct deposits of at least $2,500/month.
We earned $40 in cash back.
Credits
Several of our credit cards offer statement credits for making purchases with certain companies. Chase cardholders are eligible for statement credits with Gopuff ($10/month). Between the two of us, we can get back about $100 from Gopuff credits. That's pretty great considering most of our Chase cards have no annual fee.
Jenni earned a credit for a free membership with Audible and Walmart+ (through statement credits) via her American Express card.
We also earned several Instacart credits (available quarterly from several of our Chase cards).
We received $188 in statement credits.
Expense Summary
From our $15,605 monthly budget, we saved and invested about $10,393.
After subtracting our credits, savings, and business expenses, we spent $5,212 on living expenses. We had some home improvement and health expenses that drove our costs above their normal range.
That's 122% of our FIRE budget from 2021 ($4,281/month).
Let's break down some of the more exciting details.
Food & Dining
We're back to mostly cooking at home with the occasional treat out or convenience fare if we're feeling extra lazy. Most of our food expenses came from groceries.
Groceries
Groceries came in at about $601. A good chunk of that is offset by our Instacart and Gopuff credits, but it's still around $450 which is above our long-term average by a significant amount. Inflation and higher-quality foods are both raising this budget. We're okay with that.
Restaurants & fast food
Generally speaking, a great meal to both of us tends to be one cooked at home with quality ingredients and tasty variety. Jenni is gluten-free and we shoot for a pescatarian diet where reasonable. Often it's just easier to cook at home.
But, there's one key exception: social eating. It's great to get together with friends and family to break bread. Our $126 or so non-grocery food expenses came from just this. We had a friend visit and took her out to local places a few times, had some great chats, and enjoyed meals outdoors together.
We spent $727 on food & dining this month.
Home
While our home insurance rate has crept up this year, most of our home expenses remain as expected. We're lucky to have locked in a fairly low mortgage rate back in 2013. That said, we did have one significant home expense this month: repair work!
Home improvement
We live in a pretty old—but beautiful—place in a historic area. That comes with the occasional significant maintenance cost. This month, we finally tackled an attic window sash that had paint peeling and weakened wood framing. The exterior facing side of the window box was worn from the weather and needed a fresh coat of paint, at the very least.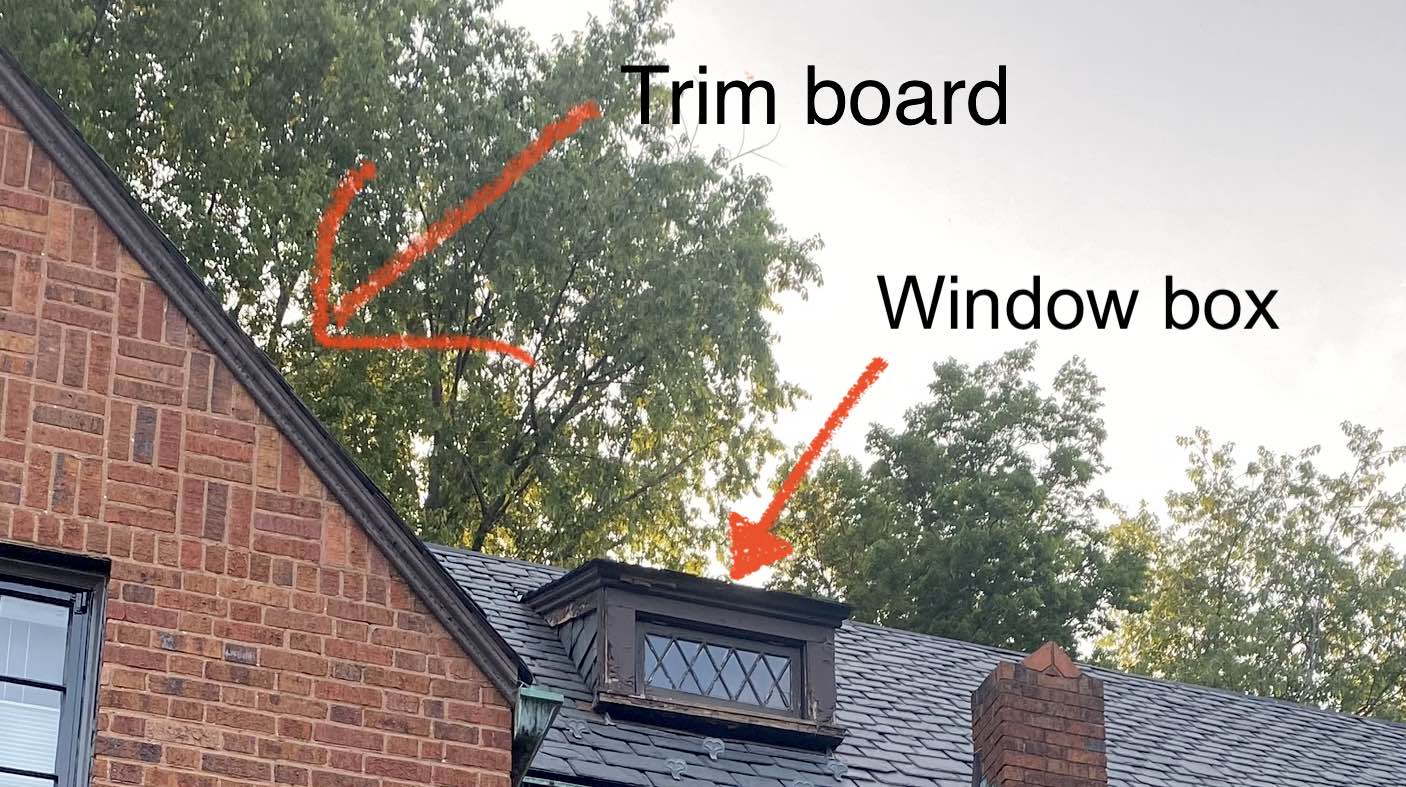 As the window is on the third (attic) floor, this unfortunately wasn't something we could do ourselves reasonably. We hired a local contractor. The wood wear left us worried a more significant rebuild would be necessary, but thankfully some sanding, primer, and paint was all that was necessary. We also had the trim board painted at a roof overhang nearby. With paint, the total project cost was about $990.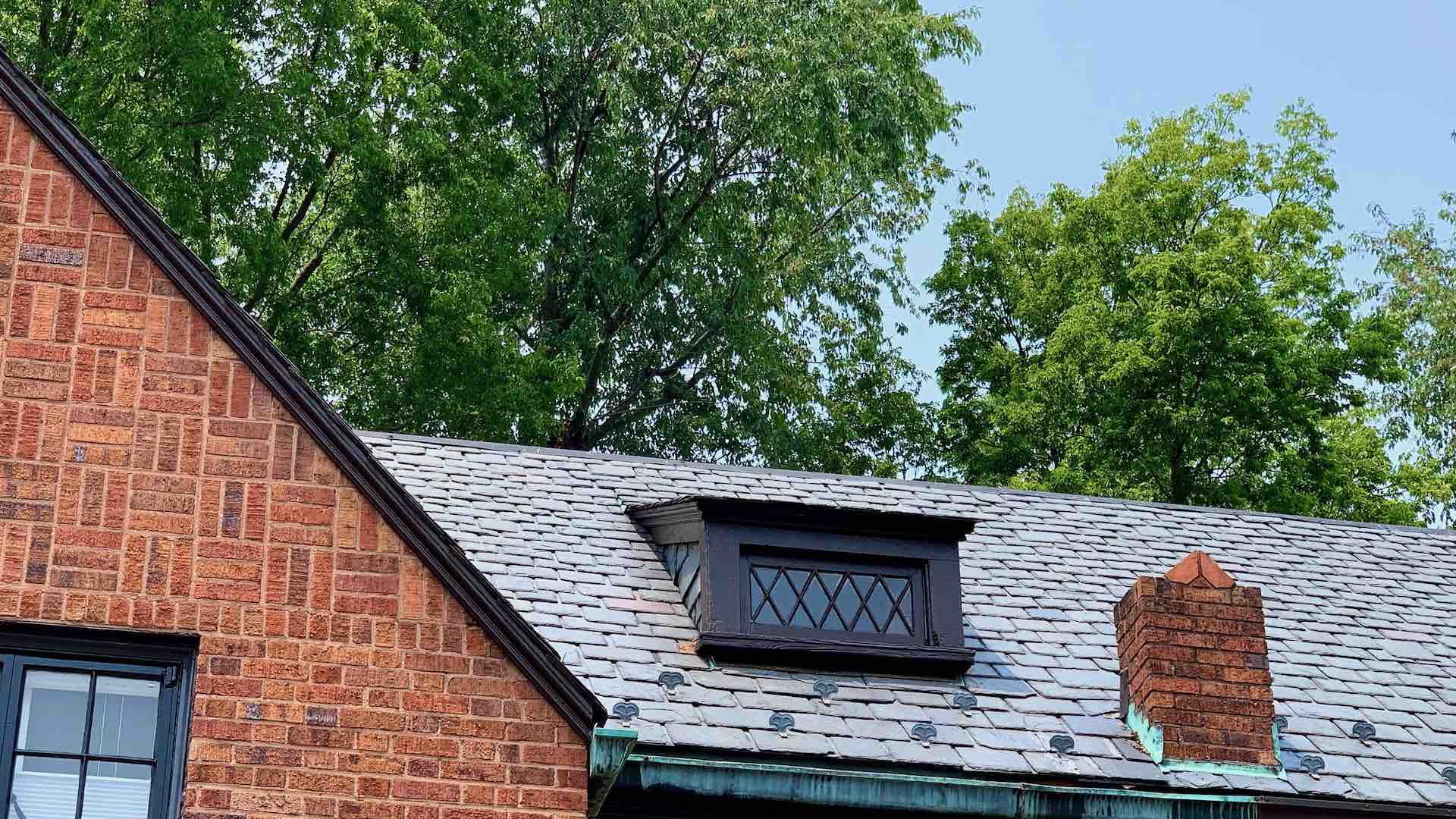 A leak or significant wood damage would be significantly more costly to repair—it makes sense to keep up with your home maintenance. A little prevention is an investment.
We spent about $2,295 on our home this month.
Auto & Transport
No international car rental expenses this month! Instead, we did a little maintenance on our pair of cars.
Service & parts
Jenni had the Prius' oil changed with synthetic oil at our local Midas. Despite a $20 coupon, the total came out to about $90. Prices have really gone up!
In addition, Chris' 300ZX was due for new rear tires. eBay was running a promotion in June where you received free tire mounting and installation if you purchased tires from one of their sellers. After comparing pricing with Tire Rack and Discount Tire, the eBay promo came out noticeably ahead. The Z now sits on fresh rear rubber for about $191.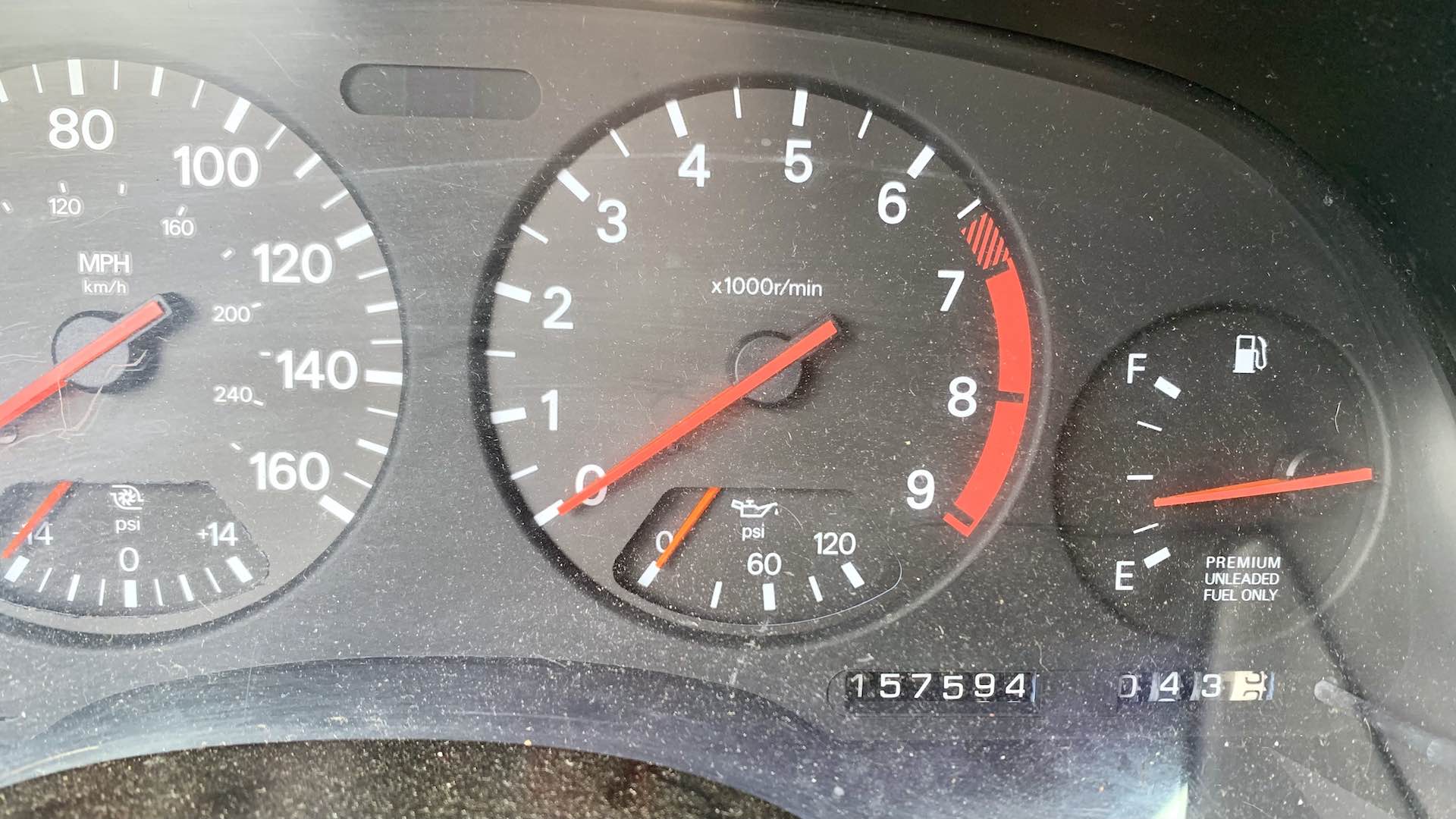 We spent about $305 on auto & transport this month.
Amusement
Going along with our social restaurant visits this month, we took our friend out to Shakespeare on the lawn of a historic English building in our area. We've been to this event before and it's pretty great. The beautiful outdoor atmosphere provides the perfect environment for the bard's tales. A picnic, drinks, and soaking in a summer evening is a special treat.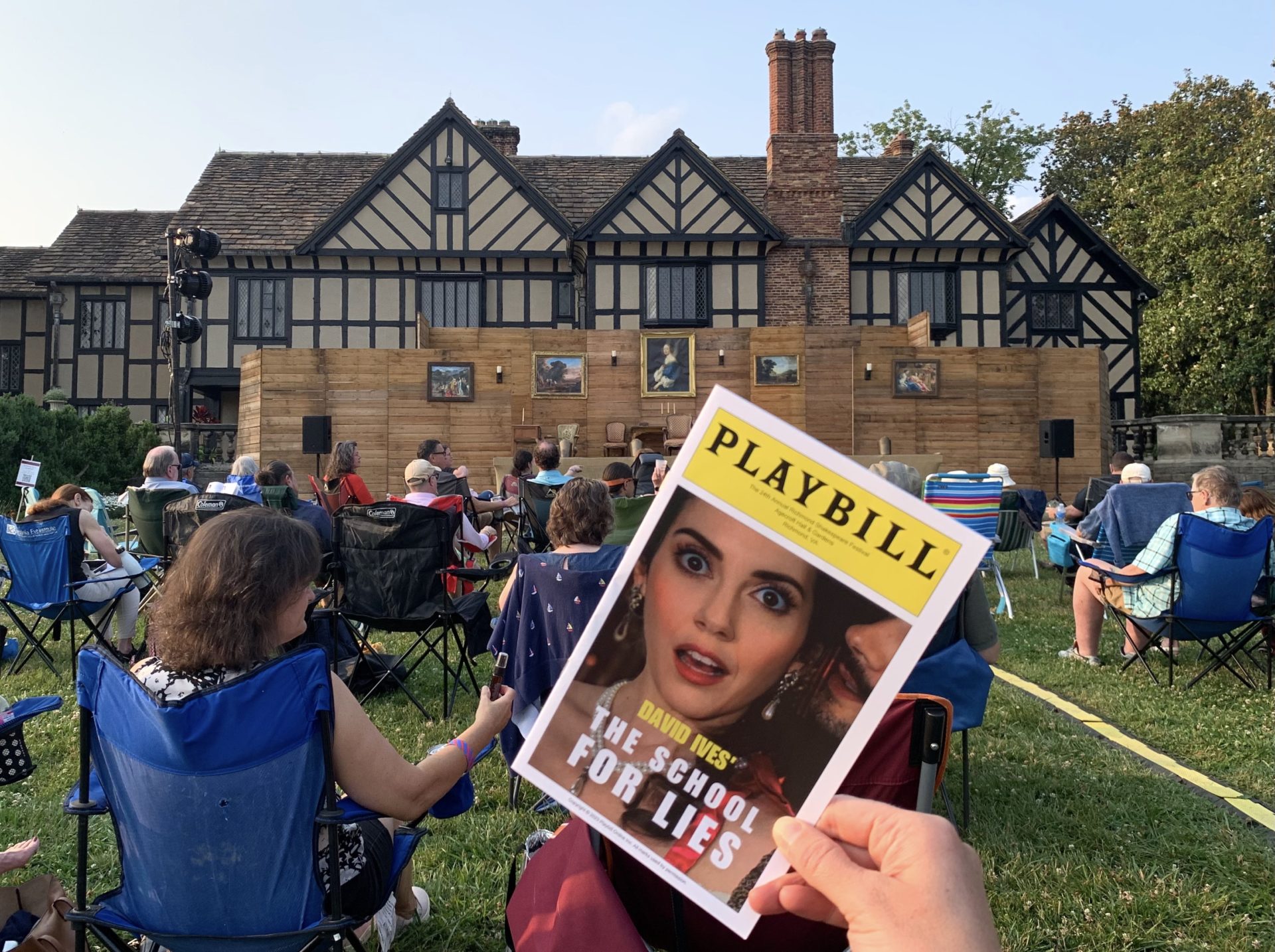 Jenni and our friend also treated themselves to pedicures.
We spent about $157 on amusement this month.
Health & Fitness
While our health and dental insurance costs seem to have stabilized, our healthcare expenses remain unpredictable.
The big driver of our healthcare expenses this month was an MRI scan billing that finally came through. It was about $665 after insurance. Don't worry, we're both in good health!
We spent about $932 on health & fitness this month.
Expense Conclusion
While that covers the big stuff, we still had a few random things small purchases to mention that might of interest.
Mobile phone
Chris switched his cell provider—yet again!—from Lycamobile to Tello. Both use T-mobile as their backend service provider so the only real difference is the cost. His 6-month promo was ending (at just $5/month!) with Lyca. His Tello bill is just $10/month for 2GB of data. The cost is credited by his Amex Business Platinum card though so the expense doesn't even show up on our diagram!
Having reviewed all our more interesting expenses, let's have a look at how much we worked this month.
How Much We Work
We like to keep track of how much time we spend doing work that is paid.
Let's add this month to the list…
| Month | Chris (Hours Worked) | Jenni (Hours Worked) |
| --- | --- | --- |
| May 2020 | 41 | 108 |
| Jun 2020 | 38 | 96 |
| Jul 2020 | 36 | 120 |
| Aug 2020 | 39 | 48 |
| Sep 2020 | 27 | 76 |
| Oct 2020 | 26 | 104 |
| Nov 2020 | 27 | 57 |
| Dec 2020 | 28 | 57 |
| Jan 2021 | 25 | 102 |
| Feb 2021 | 24 | 104 |
| Mar 2021 | 24 | 106 |
| Apr 2021 | 23 | 85 |
| May 2021 | 17 | 29.75 |
| Jun 2021 | 19 | 66 |
| Jul 2021 | 21 | 30.25 |
| Aug 2021 | 23 | 16.5 |
| Sep 2021 | 26 | 28 |
| Oct 2021 | 22 | 49 |
| Nov 2021 | 21 | 51 |
| Dec 2021 | 64 | 27 |
| Jan 2022 | 32 | 80 |
| Feb 2022 | 29 | 63 |
| Mar 2022 | 14 | 70 |
| Apr 2022 | 15 | 21 |
| May 2022 | 14 | 36 |
| Jun 2022 | 6 | 12 |
| Jul 2022 | 13 | 45.5 |
| Aug 2022 | 15 | 96 |
| Sep 2022 | 12 | 54 |
| Oct 2022 | 14 | 34.5 |
| Nov 2022 | 12 | 72 |
| Dec 2022 | 11 | 16.5 |
| Jan 2023 | 10 | 88 |
| Feb 2023 | 11 | 81.5 |
| Mar 2023 | 12 | 47.5 |
| Apr 2023 | 8 | 1 |
| May 2023 | 16 | 100 |
| June 2023 | 10 | 109 |
Jenni has been working a ton. Her pharmacy has other pharmacists out on summer vacation now and she's been their replacement in the meantime. That's essentially the purpose of her job so it's not unexpected, but it can be jarring to suddenly have her working so much!
Net Worth Update
Net worth is not our primary measurement and can understand it can be discouraging if you're working yourself out of debt. We also understand it's difficult to be transparent with our readers without divulging this information so we continue to do so.
Account breakdown
The market keeps chugging along and so do our investments. From a high level, our assets and liabilities are shown in the data table below as of June 30, 2023.
| Description | Value (USD, $) |
| --- | --- |
| 401(k) | 785,972 |
| Brokerage | 756,382 |
| Roth IRA | 144,414 |
| Traditional IRA | 13,380 |
| HSA | 52,189 |
| Real Estate | 405,350 |
| Mortgage | (141,564) |
| Miscellaneous Assets | 56,642 |
| Checking & Savings | 19,714 |
| Net Worth | 2,092,479 |
Miscellaneous assets include specific investments we've made in physical assets (think collectibles) and treasury bonds
Amounts do not reflect the value of the businesses Chris owns or their assets, which should appear as income to us over future years
Jenni's Prius is not included
The S&P 500 was up about 6.5% for the month.
We gained a little less with an increase of 4.9%.
Overall, our net worth increased by around $97K.
Net Worth History
Previous Donation Winner
In last month's poll, we focused on charities keeping kids safe in the water without financial barriers. The winner, with three of the six votes, is Greater Richmond Aquatics Partnership. This organization provides free swim lessons to underserved youth and supports seniors and people with disabilities to stay active and healthy through waterobics.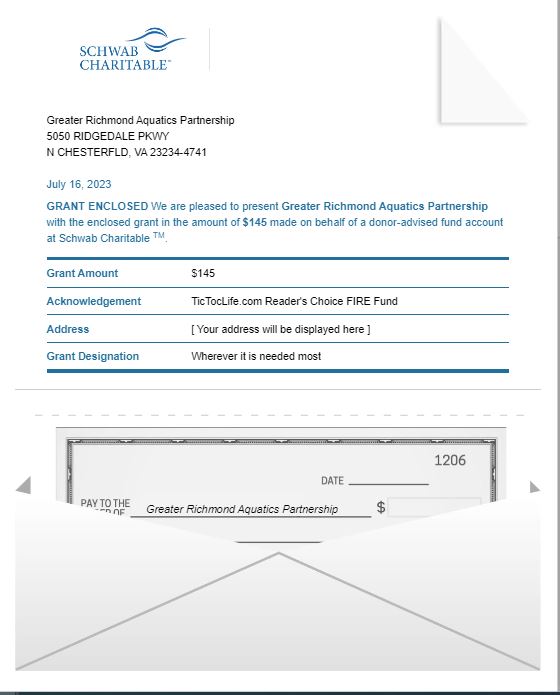 Our Reader's Fund seeks to leverage the principles of FIRE to build a lifetime of giving.
Thank you for your participation in our polls over the last 35 months. We've given over $4,000 to deserving charities with your help in deciding which organizations to donate to.
Polls are now open for our next round of candidates: Food Security Charities.
Charity Round-Up
Food is a daily necessity yet many go without proper nutrients on a regular basis. There are so many organizations that fight to end world hunger from providing meals, focusing on food deserts, to improving farming and nutrition education. Each charity has a unique way to attempt to tackle world hunger.
We choose three organizations that are fighting to end world hunger and save lives. Each organization has excellent charity ratings which will ensure our donation will have the greatest impact. Review each one and help us decide which organization to support by casting your vote.
Summaries below include the impact metrics and a link to their Guidestar profile which details the nonprofit's operations and transparency.
1) Rise Against Hunger
Why? Rise Against Hunger is working all over the world to end world hunger. With 10% of the world's population experiencing hunger, a nutritious meal can mean life or death. In, 2022 they distributed over 67.6 million meals and impacted over 4.4 million people worldwide.
Where? Globally
Our Notes: Rise Against Hunger is a global non-profit organization that not only provides meals to the hungry but helps find pathways to end hunger. They help communities improve themselves through improved agricultural methods and farming skills. They meet the community's needs by procuring food locally, keeping the money in the community, and helping foster the journey out of poverty. They partner with schools and incentivize attendance to encourage a good education but also to ensure a daily meal.
2) Feed More
Why? Meals are delivered daily. This means the recipient not only gets a freshly prepared meal but also a daily interaction with their driver. For some, this is the only person they may talk to all day.
Where? Central and Southern Virginia
Our Notes: Feed More is a non-profit organization that prepares and delivers meals to those in need every weekday through its Meals on Wheels program. They also have a Kids Weekend BackPack Program securing meals over the weekends. Most recently, a new green market bus delivering fresh fruits and veggies to kids and teen have been added to their delivery program. If you'd like to help name the new bus, check out the About link below. Jenni has been volunteering with Feed More since 2022 delivering weekly meals to our community members. Each time she makes an effort to go beyond just handing off the meal reminds her of the importance of personal daily interactions can be.
3) Feed The Children, Inc.
Why? Summertime means no school for kids. Yeah! However, this can also mean no food for millions of hungry children. Boo! During the school year, millions of children rely on the free breakfast and lunch provided at school. Feed The Children, Inc. helps bridge the summertime gap until school starts again.
Where? Globally
Our Notes: Feed The Children, Inc. is a global non-profit organization that works to keep children fed and healthy throughout the year. They provide disaster relief, support education, and improve health and water quality. This year, they launched a new Summer Feed and Read program. This program provides nutritious meals and books to help prevent the 'summer slide' effect of being out of school.
Nonprofit poll
After reviewing the list above, please take a moment to vote for which nonprofit you think will put funds to use in the best way.
(Have trouble using or seeing the poll above? Some reader tools or apps may not display it. View this page in a browser or use this link to our Reader Fund page which has a copy of the poll!)
Thank you for taking the time to vote!
One of our primary goals with TicTocLife is building a stream of giving within the FIRE community and that starts with knowledge.
Want to hear about the results? Signup for our free FIRE Insider newsletter! We send it out every few weeks and include the monthly poll results and donation winners. You can see an archive of the FIRE Insider and signup here!
What's Next
It was nice taking June to ourselves and catching up our a variety of chores and "home stuff". We even had time to catchup on FIRE friends' blogs and stories. If you missed it, checkout the 1500's interview with Ramit Sethi. They did a great job of being real and showing the other side of not saving—having trouble spending.
We even managed to crank out a short newsletter update! If you're not signed up, and want a little more of the inside track from us, join our list!
With our "recovery" month complete, July will be a bit busier. We're staying with family in a beach house in North Carolina for about a week. We're also planning a short trip to DC to see friends. Plus, fall is coming faster than expected! We'll have a lot to plan.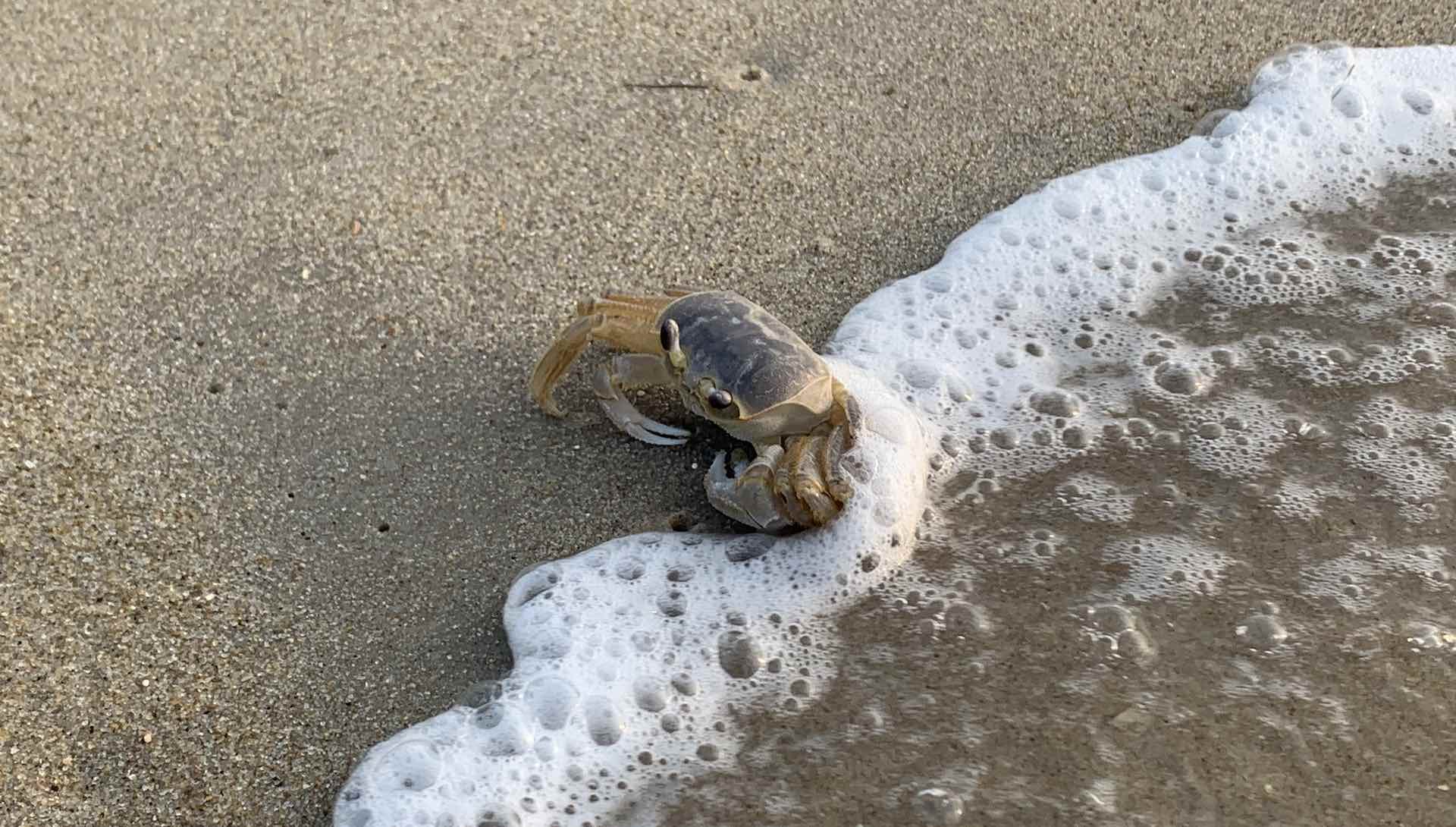 ---
Got fall plans yet? Have you noticed inflation waning?
Let us know in the comments or on Twitter!