We continued our summer travels in July. We took trips to North Carolina's beautiful Outer Banks with family and friends as well as a stop in our nation's capital to catch up with old friends.
We also continued our tradition of donating to one of three nonprofits, this time to an organization that helps fight the effects of extreme heat. You can read more about them and vote for your favorite in the poll below!
We track our income, spending, and savings to stay on our FIRE path and share it with you. Please keep reading to see our monthly updates, tips, and charity reviews.
Budget Update
If you'd like a more detailed description of our typical monthly cash flow (like our jobs or housing situation), check out our previous budget updates.
In the Sankey diagram below, the income on the left matches our expenses on the right.
We'll run through the income and expense sources for the month and remark on any interesting items.
Income Summary
July was a little quiet compared to our spring but still had adventure! We explored the Outer Banks and visited Washington, DC. Jenni worked hard to support her colleagues on vacation, and soon she'll enjoy a well-deserved break in autumn. Let's dive into some exciting income-related categories!
Dividends
Chris received a small dividend payment from an older individual stock he still owns (which was immediately reinvested).
We earned $236 in dividends.
Cashback
Our Laurel Road no-fee checking accounts continue to earn a $20 monthly bonus for making direct deposits of at least $2,500/month. Jenni earned another $18 in Kroger Cashback this month as well.
We earned $58 in cash back.
Credits
Several of our credit cards offer statement credits for purchasing with certain companies. Chase cardholders are eligible for statement credits with Gopuff ($10/month). Between the two of us, we can get back about $100 from Gopuff credits. That's pretty great considering most of our Chase cards have no annual fee.
Jenni earned a credit for a free membership with Audible and Walmart+ (through statement credits) via her American Express card. The same card earned a $50 credit with Sak's Fifth Avenue which Jenni used on a gift.
We also earned several Instacart credits (available quarterly from several of our Chase cards).
We received $173 in statement credits.
Expense Summary
From our $7,773 monthly budget, we saved and invested about $3,199.
After subtracting our credits, savings, and business expenses, we spent $4,401 on living expenses. Our travel expenses certainly blew up our budget this month, but just barely.
That's 103% of our FIRE budget from 2021 ($4,281/month).
Let's break down some of the more exciting details.
Food & Dining
We're back to mostly cooking at home with the occasional treat out or convenience fare if we're feeling extra lazy. Most of our food expenses came from groceries.
Groceries
Our grocery budget amounted to about $608, an increase compared to our usual average. Despite this, we remain confident in our choice to prioritize higher-quality foods and adapt to inflated food costs.

We took summer as an opportunity to visit a local couple that grows their own tomatoes, peppers, and other vegetables. We met them at a farmer's market years back and have kept in touch, partly because their seasoning is our favorite and partly because they're an interesting pair. Their home and farm did not disappoint!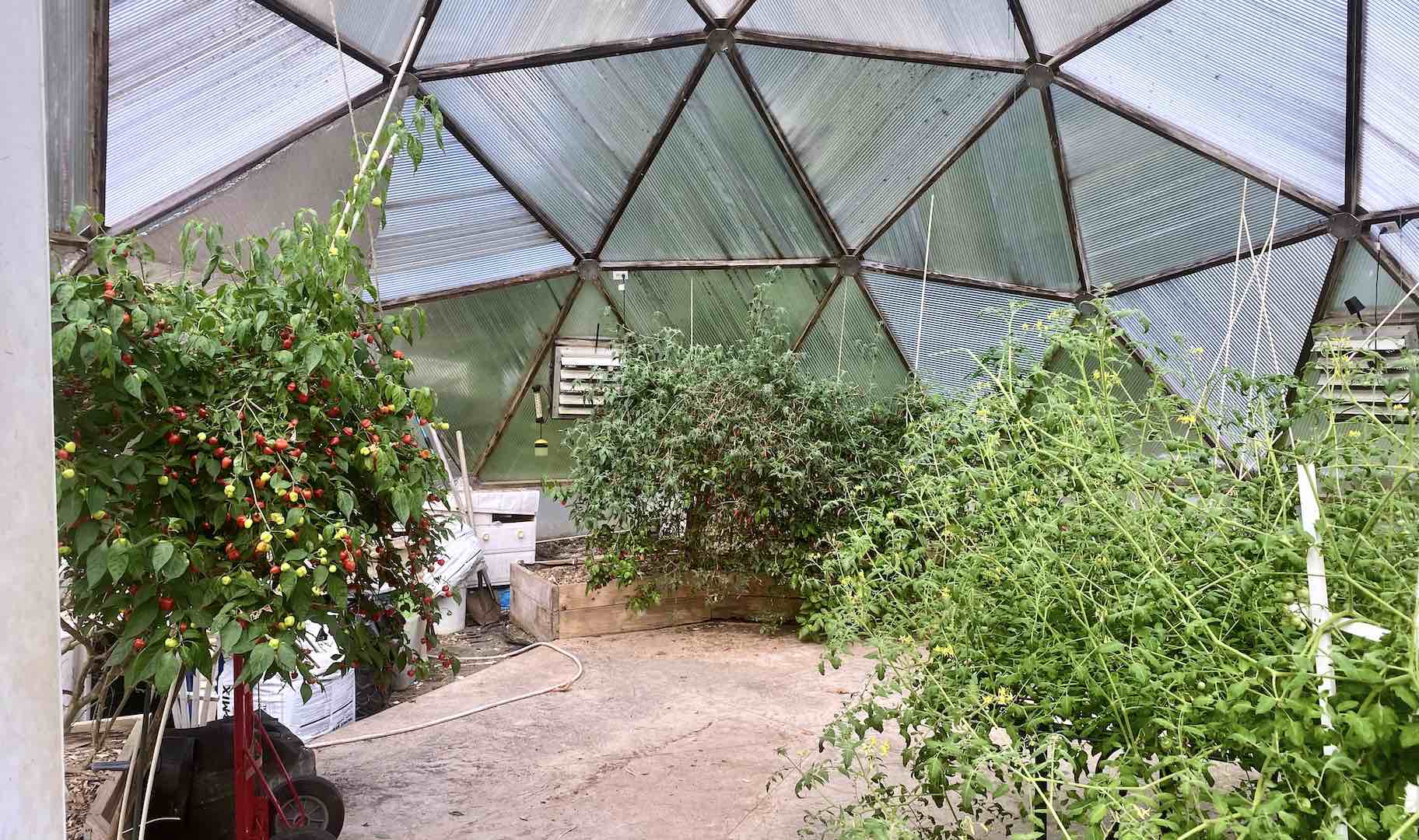 It's worth noting that about $160 of our grocery costs was covered by credits from Instacart and Gopuff.
Restaurants, Fast food, Alcohol & bars
When it comes to meals, we prefer cooking at home using good ingredients and a variety of flavors.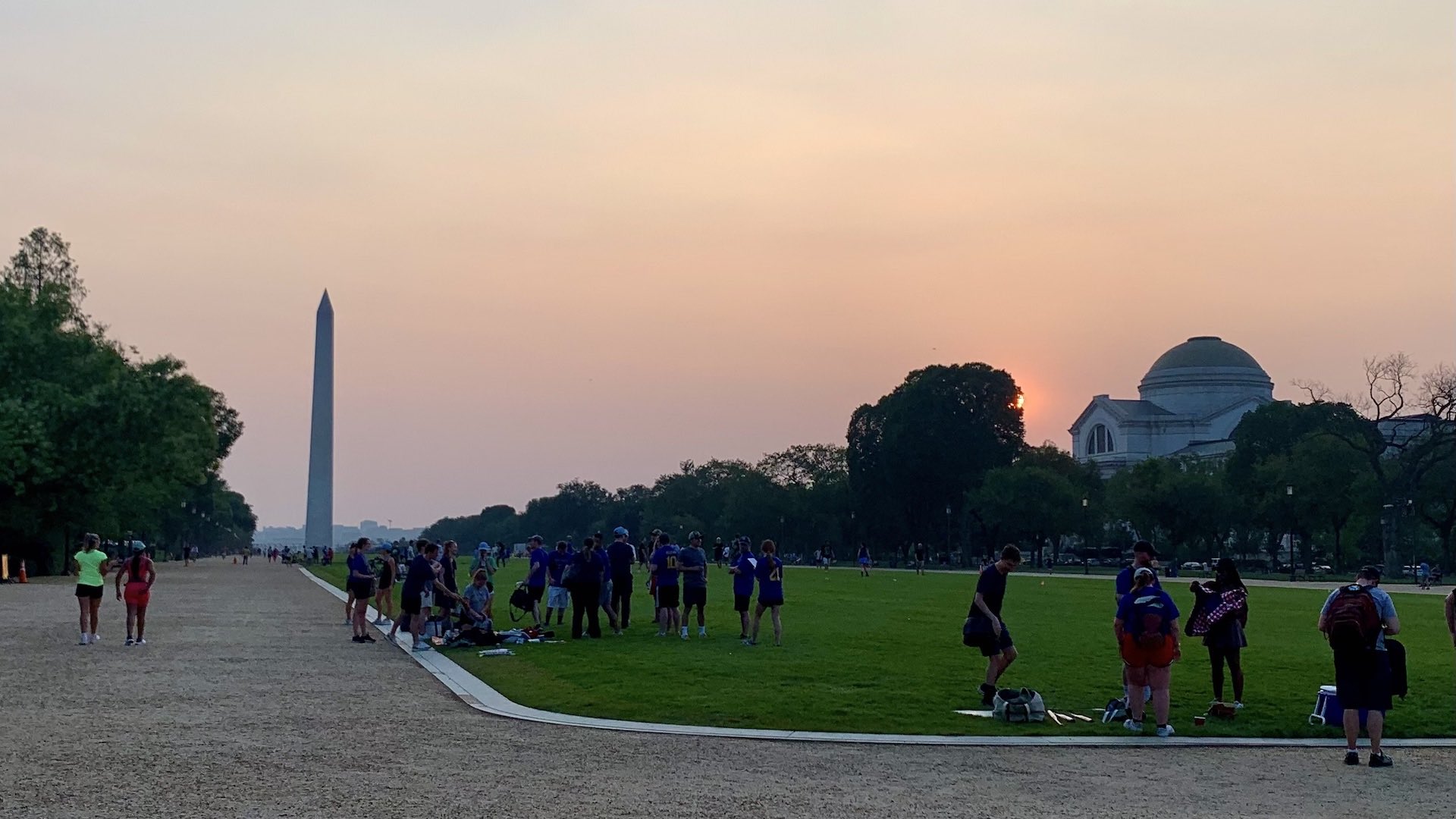 When we meet up with friends for a meal, it's a special and enjoyable experience. We spent about $196 on dining out in DC and in Richmond for a celebration. We had a great time at a capital institution, having meaningful conversations, and taking time with friends
We spent $804 on food & dining this month.
Travel
While North Carolina and DC aren't far-flung destinations, we still enjoyed the opportunity to visit with family and friends. The Outer Banks' beautiful sandy views were a nice contrast to DC's federal style and intriguing museums.
Hotel
Our 7-night stay in the Outer Banks was with much of Jenni's family in a large beach house. Our proportional cost was $1,260 (or $180/night). Considering the proximity to the beach, high season rates, and amenities the home had—this wasn't too bad of a deal.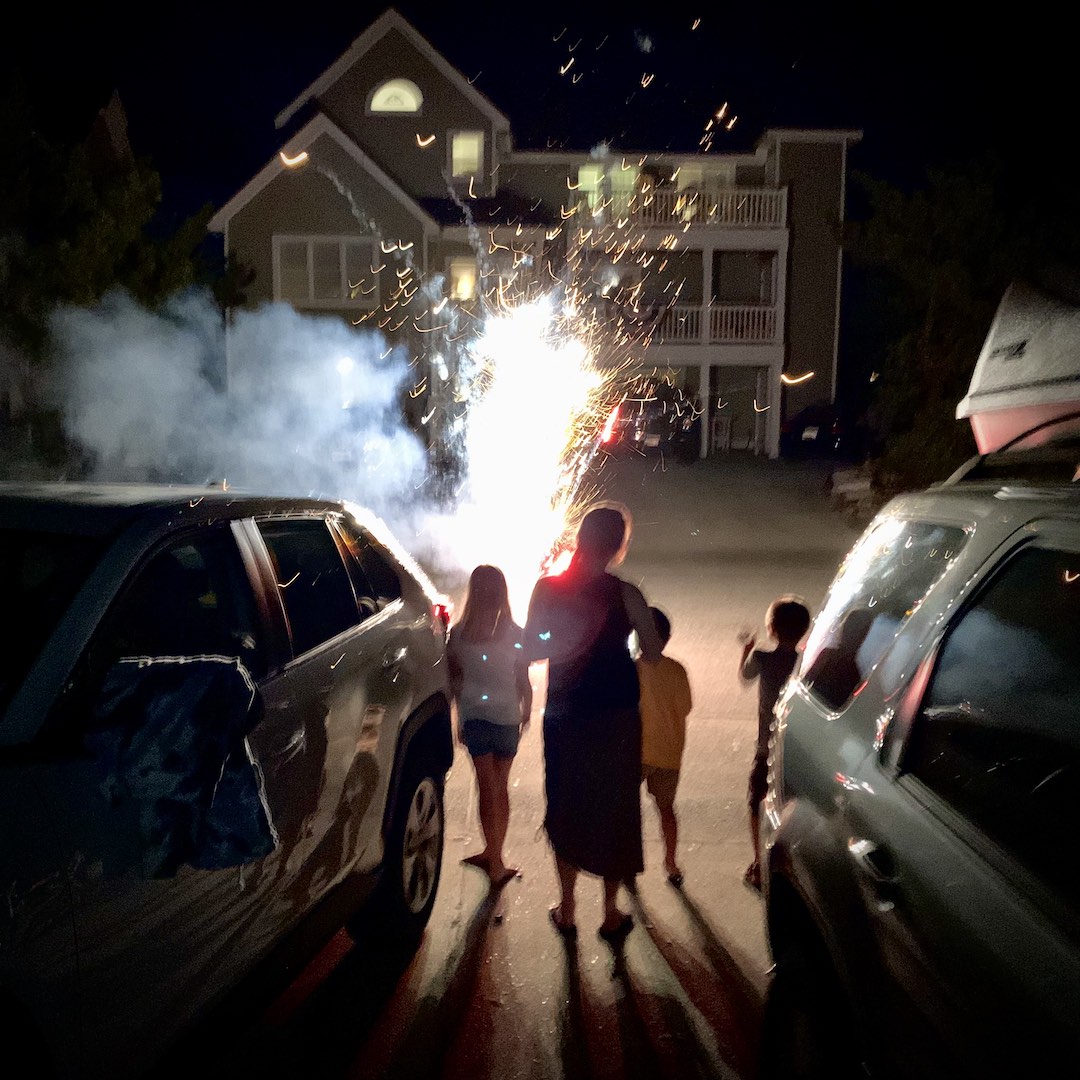 In DC, we spent a single night at a Hyatt near the National Mall. We used 8,000 Hyatt points to cover the cost of the stay. That's a great deal considering the price of DC hotels—$200 or so!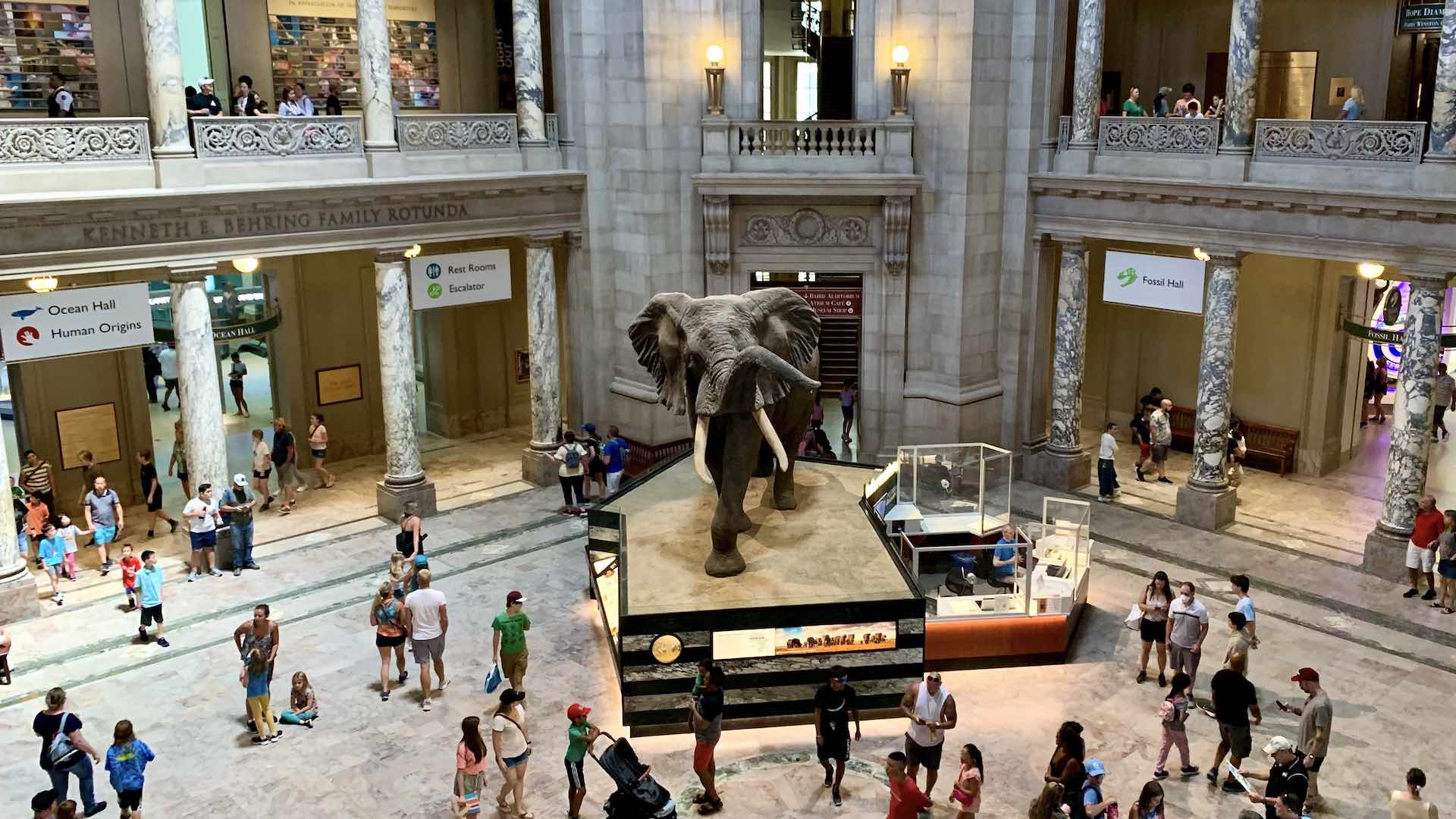 We spent $1,260 on travel this month.
Expense Conclusion
While that covers the big stuff, we still had a few random things small purchases to mention that might be of interest.
Eyecare
We both picked up three new pairs of glasses and sunglasses from Goggles4u for about $35. It's an incredible deal when they run these 60%+ discount deals! Jenni also spent about $70 on contacts for the year.
Amusement
For a triple date night, we visited our local botanical gardens during one of their outdoor art events. The grounds were covered in sculptures as part of "Incanto". These artworks explore humanity and invite people to reflect on themselves. Tickets were about $34 for the two of us.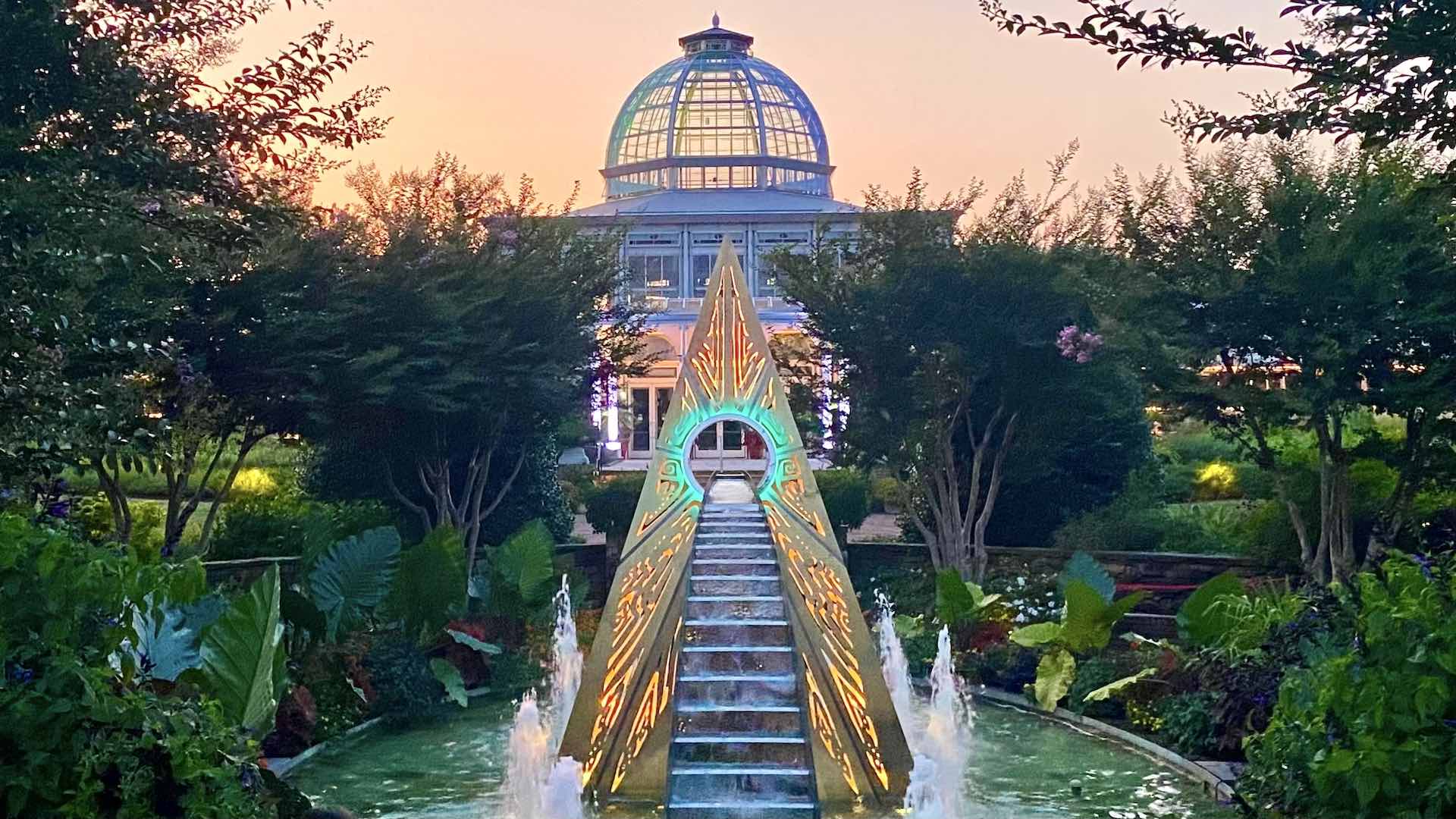 Sporting goods
Tilley makes some fantastic all-weather hats. Chris' first from 2013 is still going strong. We each added a new lightweight Tilley to our hat stables this month with an excellent sale that was running. The skin cancer reduction alone makes it an easy investment win! Between two hats and a bathing suit, we spent about $108.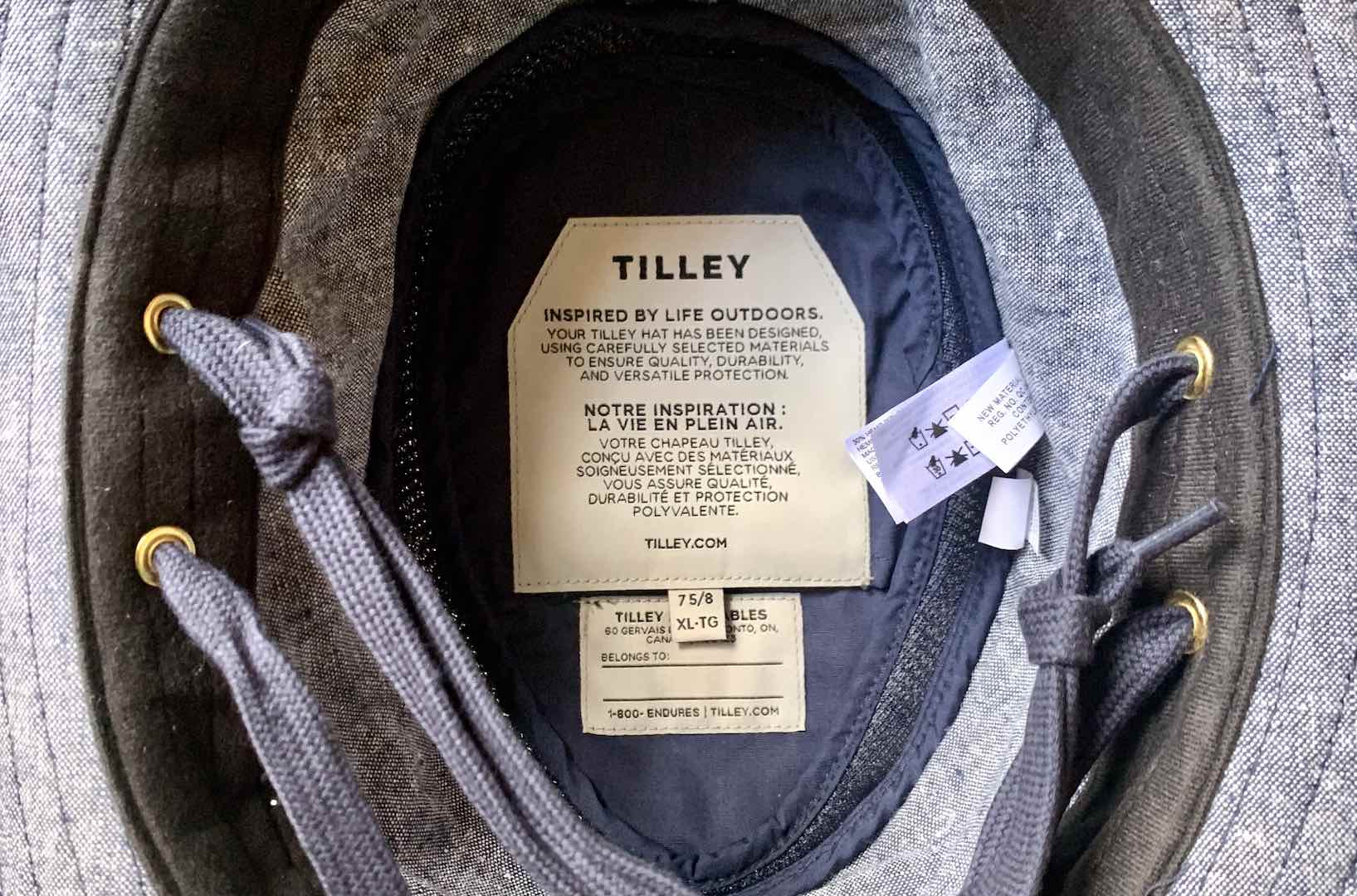 Public transportation
Our trek to DC was via Amtrak and the local metro system. The round-trip Amtrak tickets came to $66 for both of us. Our local station charged $20 for parking as well. Add a few bucks in for the metro and we spent about $99 on public transit.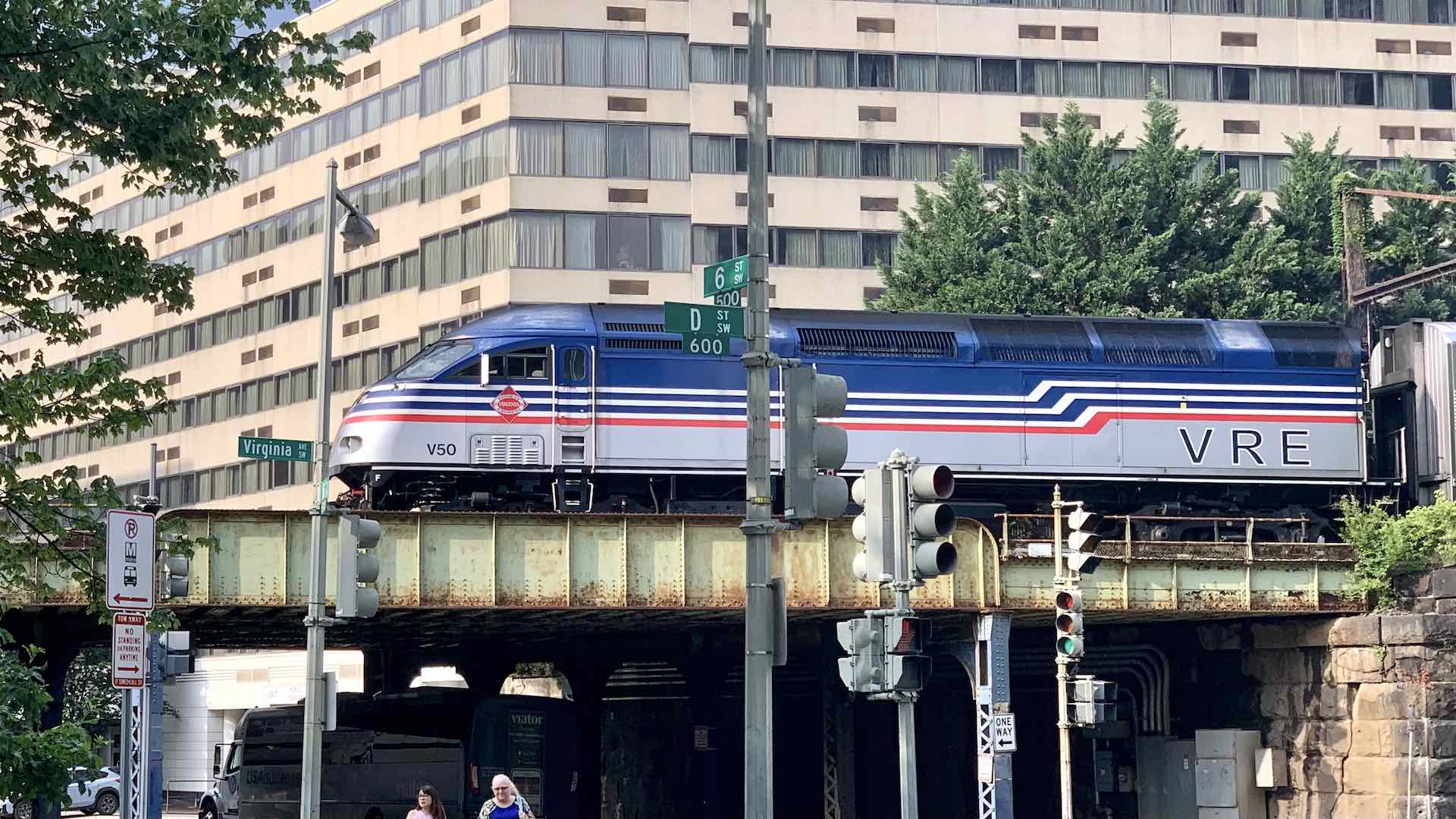 Having reviewed all our more interesting expenses, let's have a look at how much we worked this month.
How Much We Work
We like to keep track of how much time we spend doing work that is paid.
Let's add this month to the list…
| Month | Chris (Hours Worked) | Jenni (Hours Worked) |
| --- | --- | --- |
| May 2020 | 41 | 108 |
| Jun 2020 | 38 | 96 |
| Jul 2020 | 36 | 120 |
| Aug 2020 | 39 | 48 |
| Sep 2020 | 27 | 76 |
| Oct 2020 | 26 | 104 |
| Nov 2020 | 27 | 57 |
| Dec 2020 | 28 | 57 |
| Jan 2021 | 25 | 102 |
| Feb 2021 | 24 | 104 |
| Mar 2021 | 24 | 106 |
| Apr 2021 | 23 | 85 |
| May 2021 | 17 | 29.75 |
| Jun 2021 | 19 | 66 |
| Jul 2021 | 21 | 30.25 |
| Aug 2021 | 23 | 16.5 |
| Sep 2021 | 26 | 28 |
| Oct 2021 | 22 | 49 |
| Nov 2021 | 21 | 51 |
| Dec 2021 | 64 | 27 |
| Jan 2022 | 32 | 80 |
| Feb 2022 | 29 | 63 |
| Mar 2022 | 14 | 70 |
| Apr 2022 | 15 | 21 |
| May 2022 | 14 | 36 |
| Jun 2022 | 6 | 12 |
| Jul 2022 | 13 | 45.5 |
| Aug 2022 | 15 | 96 |
| Sep 2022 | 12 | 54 |
| Oct 2022 | 14 | 34.5 |
| Nov 2022 | 12 | 72 |
| Dec 2022 | 11 | 16.5 |
| Jan 2023 | 10 | 88 |
| Feb 2023 | 11 | 81.5 |
| Mar 2023 | 12 | 47.5 |
| Apr 2023 | 8 | 1 |
| May 2023 | 16 | 100 |
| June 2023 | 10 | 109 |
| July 2023 | 12 | 48 |
Jenni's work schedule dropped back down to a more reasonable part-time schedule. We think her work will continue to scale back into the fall.
Net Worth Update
Net worth is not our primary measurement and can understand it can be discouraging if you're working yourself out of debt. We also understand it's difficult to be transparent with our readers without divulging this information so we continue to do so.
Account breakdown
The market keeps chugging along and so do our investments. From a high level, our assets and liabilities are shown in the data table below as of July 31, 2023.
| Description | Value (USD, $) |
| --- | --- |
| 401(k) | 820,956 |
| Brokerage | 781,195 |
| Roth IRA | 151,639 |
| Traditional IRA | 14,002 |
| HSA | 57,049 |
| Real Estate | 413,560 |
| Mortgage | (141,155) |
| Miscellaneous Assets | 56,642 |
| Checking & Savings | 35,934 |
| Net Worth | 2,189,821 |
Miscellaneous assets include specific investments we've made in physical assets (think collectibles) and treasury bonds
Amounts do not reflect the value of the businesses Chris owns or their assets, which should appear as income to us over future years
Jenni's Prius is omitted
The S&P 500 was up about 3.1% for the month.
We gained a good bit more with an increase of 4.7%, which helps make up for our lagging performance last month.
Overall, our net worth increased by around $97K.
Net Worth History
Previous Donation Winner
July's poll helped support organizations that keep kids fed during summer break. The winner, with seven of nine votes, is Feed More. This organization prepares and delivers fresh food to those in need of all ages. It's run mostly by volunteers. Jenni is one of their volunteers delivering nutritious meals. They have a weekend backpack program and a new market bus, Feed More Freddie, filled with fresh produce to increase access to food.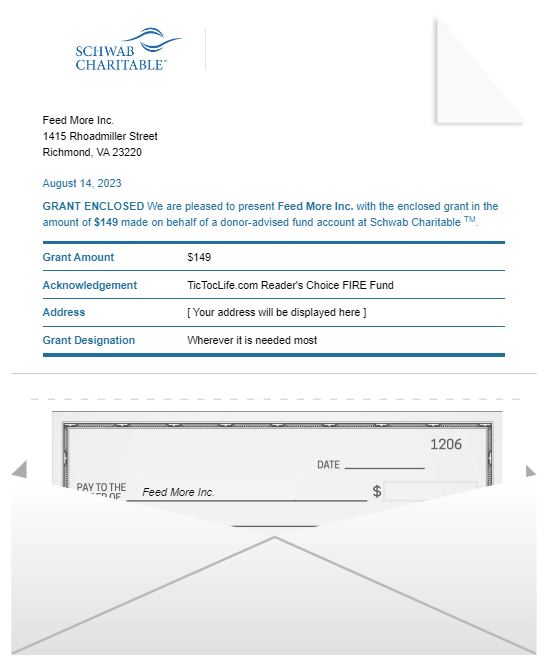 Our Reader's Fund seeks to leverage the principles of FIRE to build a lifetime of giving.
Thank you for your participation in our polls over the last 36 months. We've given over $4,300 to deserving charities with your help in deciding which organizations to donate to.
Polls are now open for our next round of candidates: Charities fighting extreme heatwaves.
Charity Round-Up
It is hot out there! Record-breaking temperatures have been reported all over the world. NASA reported that August was the hottest month since global temperature record-keeping began in 1880. We are all feeling the effects of these extreme temperatures and we need to take action to prevent further global warming.
We choose three organizations that are helping to reduce climate change and cool off our world. Each organization has excellent charity ratings which will ensure our donation will have the most significant impact. Review each one and help us decide which organization to support by casting your vote.
Summaries below include the impact metrics and a link to their Guidestar profile which details the nonprofit's operations and transparency.
1) Cool Earth
Why? Rainforests are the world's best carbon-storing technology. Stopping deforestation and restoring our Rainforests can dramatically reduce our carbon emissions that lead to global warming.
Where? Papua New Guinea, Peru, Gabon, Democratic Republic of Congo, Cameroon
Our Notes: Cool Earth is a non-profit organization dedicated to protecting the world's rainforests by stopping deforestation. They believe the indigenous people and local communities (IPLCs) who have lived in the rainforest for generations are best suited to protect it. By giving power back to IPLCs, they can use their traditional knowledge to build sustainable solutions including solar power and farming solutions. Cool Earth's Rainforest Firefighters Campaign monitors forest health to prevent forest fires.
2) Atlantic Council's Adrienne Arsht-Rockefeller Foundation Resilience Center
Why? Extreme heat is the leading cause of death from weather-related events, more than hurricanes, floods, and tornadoes combined according to the CDC. Everyone is at risk, yet not many realize the hazards of scorching temperatures.
Where? Globally
Our Notes: Atlantic Council is a non-profit organization that aims to shape our global future. Its Adrienne Arsht-Rockefeller Foundation Resilience Center focuses on creating resilience solutions to climate change in areas such as extreme heat, gaming technology, and innovative policy and finance. In 2022, they launched a categorizing and naming system for heatwaves. Unlike hurricanes, there is no standardized naming system for heat waves, which are often overlooked as deadly weather events. By alerting people of upcoming hazardous temperatures, the public can have a proactive response and become more resilient.
3) Maui Humane Society
Why? The August wildfires in Maui wreaked havoc; much of Lahaina was destroyed. Many people lost family members, their homes, and their pets. However, there is some hope to reunite lost pets with their owners.
Where? Maui, Hawaii
Our Notes: Maui Humane Society is the only non-profit open-admission animal shelter on the island of Maui. Their mission is "to protect and save the lives of Maui's animals, accepting all in need, educating the community, and inspiring respect and compassion towards all animals". With an estimated 3,000 animals missing after the August 2023 wildfires, they need all the support they can get to care for wounded and now homeless pets or to reunite pets with their owners. During this disaster, Maui Humane Society is offering free pet health certificates for those relocating, free pet supplies, treating pets with burns and fire damage, and assisting in finding thousands of lost pets.
Nonprofit poll
After reviewing the list above, please take a moment to vote for which nonprofit you think will put funds to use in the best way.
(Have trouble using or seeing the poll above? Some reader tools or apps may not display it. View this page in a browser or use this link to our Reader Fund page which has a copy of the poll!)
Thank you for taking the time to vote!
One of our primary goals with TicTocLife is building a stream of giving within the FIRE community and that starts with knowledge.
Want to hear about the results? Sign up for our free FIRE Insider newsletter! We send it out every few weeks and include the monthly poll results and donation winners. You can see an archive of the FIRE Insider and sign up here!
What's Next
We're really settling into this FIRE lifestyle as it starts to feel genuinely routine after a few years of optional work.
With the family beach trip in the books, we're looking forward to August mostly at home. We'll still have a couple of events—like sailing in Annapolis—but it should be a quieter month.
Well, that is, unless Chris is cooking up some big surprise. Hmm…
Stay tuned next month!
---
How are those dog days of summer treating you?
Let us know in the comments or on Threads and X (Twitter)!